By the year 2025, projections indicate that eCommerce will encompass approximately 24.5% of the global retail shopping landscape. In this ever-evolving landscape of commerce, businesses are constantly seeking innovative ways to enhance their online presence and deliver exceptional customer experiences. One approach that has gained significant traction is headless commerce. By decoupling the front-end presentation layer from the back-end infrastructure, headless commerce empowers companies to deliver personalized and seamless experiences across multiple touchpoints. In this article, we will delve into the top headless commerce companies and solutions that are revolutionizing the commerce industry.
What Are Headless Commerce Solutions?
Headless commerce solutions (or headless commerce platforms) refer to software that fits a modern approach where the front-end presentation layer (the head) and the back-end infrastructure (the body) of an eCommerce platform are decoupled. In traditional eCommerce setups, the front-end and back-end are tightly integrated, making it challenging to introduce changes or deliver personalized experiences across different channels.
The front-end of an eCommerce store refers to the customer-facing component where shoppers engage and interact. It encompasses elements such as the user interface, product pages, and other visible features that users directly experience.
On the other hand, the back-end of an eCommerce store operates behind the scenes, handling the business logic that powers the entire customer experience. This encompasses various technical components of the store, including the shopping cart system, order processing, checkout functionality, shipping system, tax calculations, and other operational aspects that customers do not directly observe.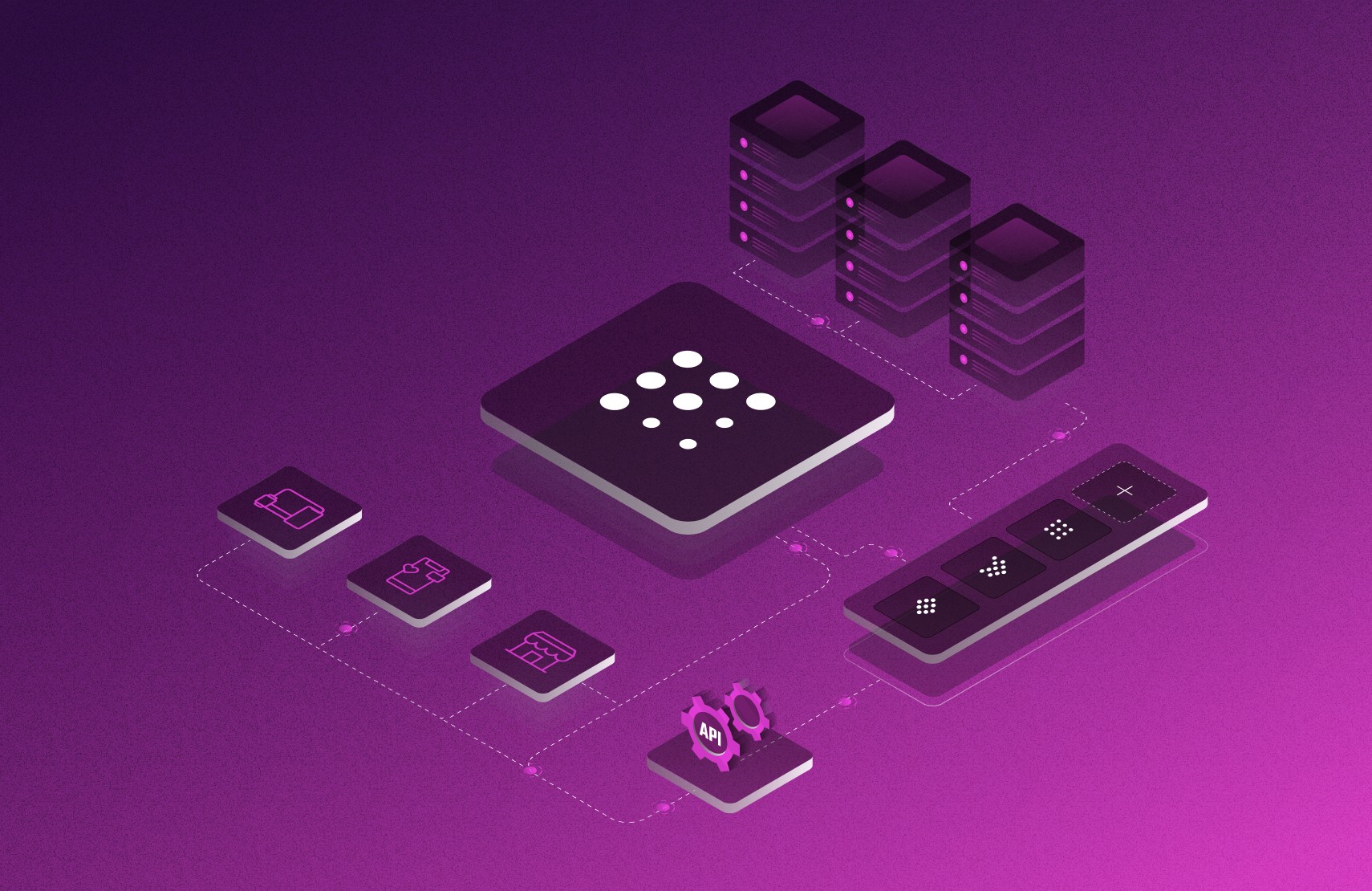 With headless commerce, the presentation layer is detached from the back-end, allowing businesses to have more flexibility and control over their customer experiences. Instead of relying on a single monolithic system, headless architecture empowers companies to leverage APIs (Application Programming Interfaces) to connect various front-end interfaces, such as websites, mobile apps, kiosks, or voice assistants, to a back-end commerce platform. Headless commerce offers the perfect amalgamation of advantages, as a staggering 92% of businesses affirm that it provides a simpler means to deliver a compelling digital experience.
By adopting headless commerce solutions, you will discover that meeting the unique requirements of your brand becomes considerably more straightforward. When the front and back-ends of a store are tightly coupled, accommodating different platforms and devices necessitates working around the existing front-end design.
Nevertheless, with purpose-built native headless commerce solutions, companies of all sizes can effortlessly deliver highly personalized experiences that seamlessly render on any device. These platforms leverage commerce APIs to ensure optimal functionality and adaptability.
While native platforms offer notable advantages, they are not the sole pathway to achieving a headless commerce architecture. Traditional commerce systems, not originally designed for headless functionality, may still support the decoupling process. The key lies in evaluating how effectively they adapt to provide headless support.
How Do Headless Commerce Solutions Work?
Headless commerce solutions function by separating the front-end presentation layer from the back-end infrastructure, allowing businesses to have more control and flexibility over their online shopping experiences. Here's a breakdown of how headless commerce platforms work:
Front-End Customization: With a headless commerce platform, businesses have the freedom to customize the front-end user interface (UI) and user experience (UX) independently from the back-end. They can choose the most suitable technologies, frameworks, and design patterns to create a unique and tailored shopping interface.
API-Driven Communication: Headless commerce platforms rely on APIs (Application Programming Interfaces) to facilitate communication between the front-end and back-end systems. APIs allow seamless data transfer and interaction between different components of the commerce ecosystem, such as product catalogs, content management systems, payment gateways, and more.
Back-End Commerce Functionality: The back-end of a headless commerce platform houses the core commerce functionalities, including inventory management, order processing, payment processing, and shipping logistics. It provides a robust infrastructure and a set of APIs that allow the front-end to access and manipulate data, perform transactions, and leverage critical commerce features.
Front-End Touchpoints: Headless commerce platforms enable businesses to deliver consistent shopping experiences across various touchpoints, such as websites, mobile apps, voice assistants, IoT devices, and other emerging channels. Each front-end touchpoint can be developed independently, allowing for optimized experiences tailored to specific devices or platforms.
Omnichannel Capabilities: By decoupling the front-end from the back-end, headless commerce platforms facilitate seamless omnichannel experiences. Businesses can deliver a cohesive and unified shopping journey across multiple channels, ensuring consistent branding, product information, and user experiences across all touchpoints.
Integration Flexibility: Headless commerce platforms offer extensive integration capabilities. Businesses can easily integrate with third-party services, tools, and applications using APIs. This enables connections to external systems for functions like payment processing, shipping logistics, marketing automation, customer relationship management, analytics, and more.
Scalability and Future-Proofing: The modular architecture of headless commerce platforms allows for scalability and future-proofing. Businesses can adapt and expand their front-end experiences without significant disruptions to the back-end infrastructure. This scalability ensures that the platform can handle increasing traffic, sales, and evolving customer expectations.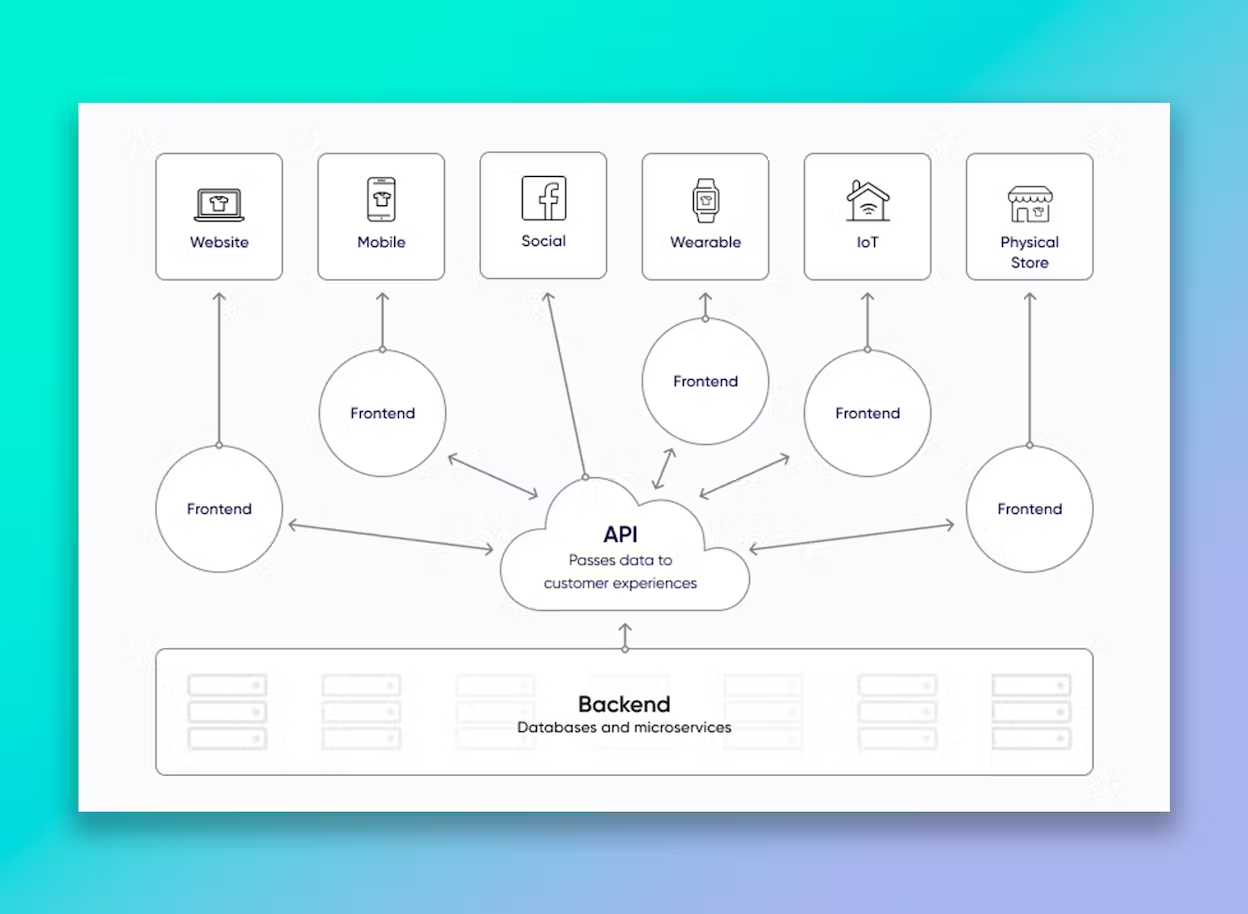 Let's consider a scenario where a customer purchases a product from your online store using their tablet. When the customer interacts with the user interface, it triggers an API call that is transmitted to the back-end, specifically the order management system. The back-end system then processes the customer's order and communicates the order status back to the user interface. And there you have it!
This process remains consistent regardless of whether customers access the store using a smartphone, laptop, or tablet. From the customer's perspective, what happens behind the scenes in the back-end of your online store is inconsequential, as long as they receive their order promptly and excellent customer service.
Top Headless Commerce Companies and Solutions
Headless commerce has gained significant popularity in the eCommerce industry, and several companies have emerged as leaders in providing top-notch headless commerce companies. Let's explore some of these companies and their offerings.
Adobe Commerce (Magento)
Adobe Commerce, formerly known as Magento, embraces a headless approach to eCommerce, offering extensive customizability and a comprehensive omnichannel solution. This widely adopted platform empowers developers to build tailored applications that cater to the specific needs of their target audience.
As personalization becomes increasingly important, the ability to cater directly to customer needs cannot be underestimated. With 73% of consumers preferring to shop through multiple channels, Adobe Commerce's omnichannel approach proves highly valuable.
One standout feature of the platform is its robust inventory management system, which provides real-time tracking of stock across all locations. Additionally, Adobe Commerce offers advanced data visualization tools, enabling businesses to delve into analytics and gain deeper insights into customer trends, sales patterns, and touchpoints. This valuable information empowers businesses to create well-informed strategies that drive sales growth.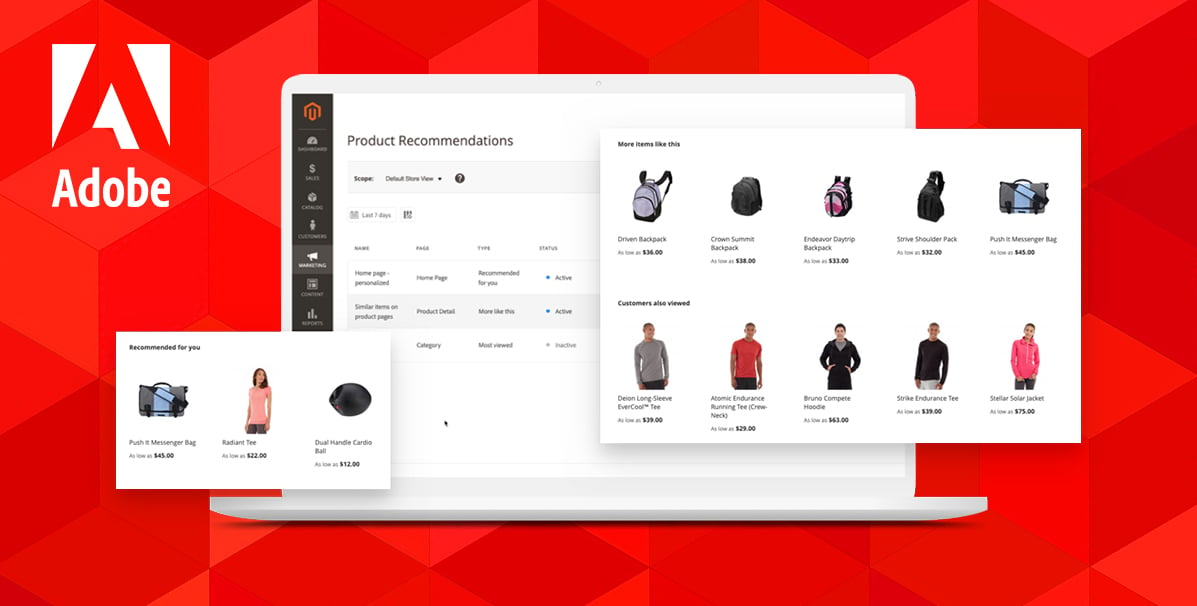 The platform also facilitates seamless integrations through web API frameworks, offering the flexibility to connect with CMS, marketing, accounting, inventory management systems, and other useful tools to support your business operations.
It's important to note that Adobe Commerce's high level of customizability makes it well-suited for users with development expertise. If you don't have developers as part of your team, considering outsourcing or hiring freelancers for assistance is worth exploring.
Outstanding features:
Advanced customization and flexibility
Multiple payment gateways to offer to customers
Enhanced product and inventory management
Omnichannel capabilities
SEO features to boost your store's online presence
Pricing:
Adobe Commerce offers different pricing options based on the specific requirements and scale of each business. The pricing model includes licensing fees, which vary depending on the edition and level of support needed. Additionally, there may be additional costs for hosting, customization, integrations, and extensions. It's recommended to contact Adobe Commerce directly or consult with their authorized partners for detailed pricing information tailored to your business needs.
Shopify Plus
If you're involved in the world of eCommerce, you're likely familiar with Shopify. Widely regarded as one of the largest eCommerce platforms available, Shopify caters to a range of businesses, from small startups to global corporations. Its user-friendly interface and extensive selection of apps have contributed to its popularity among various user segments.
Initially, Shopify operated as a traditional eCommerce platform. However, with the introduction of its API and the launch of Shopify Plus, its most premium pricing plan targeting growing corporations, Shopify embraced headless solutions. Think of Shopify Plus as the cooler older sibling, incorporating the reliability that has made Shopify so well-regarded while offering additional functionality.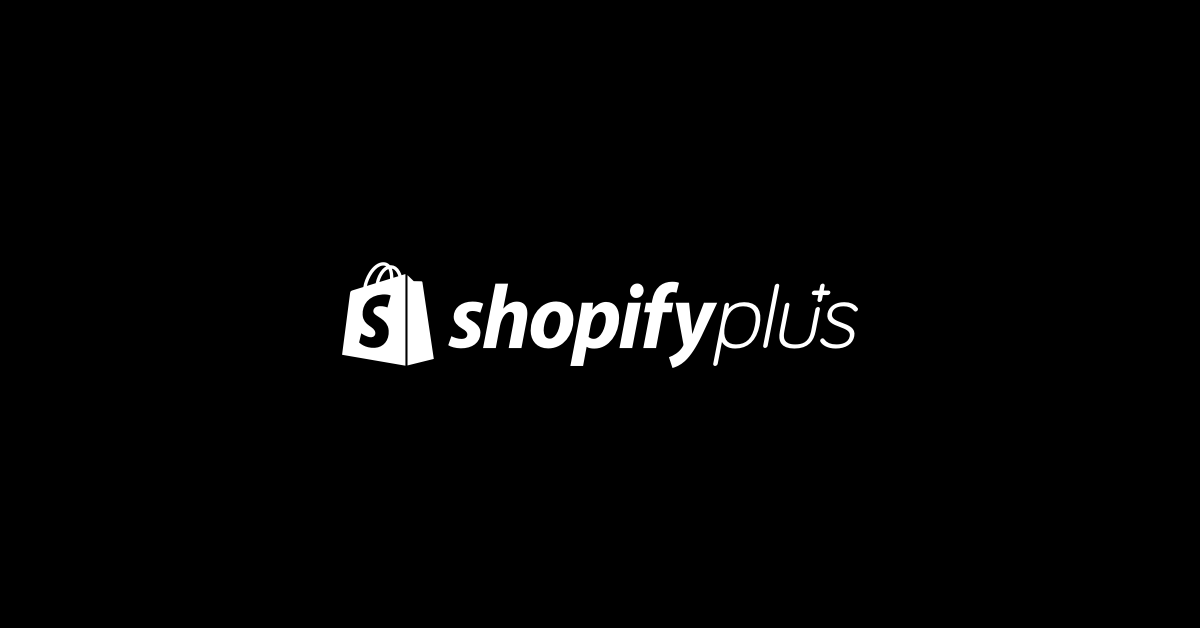 Similar to other pricing plans offered by Shopify, Shopify Plus is renowned for its robust stability. Your online store is unlikely to experience downtime, especially during crucial sales periods. Furthermore, the user dashboard is intuitive and straightforward, making it accessible even to beginners.
Shopify's customer service also enjoys a solid reputation. Multiple channels are available for contacting the support team, and Shopify Plus users receive assistance from dedicated staff members who help with store setup and growth. Additionally, community forums provide a platform for users to seek advice from one another, while an extensive help center covers a wide range of topics, offering comprehensive guidance and solutions.
Outstanding features:
Third-party apps integration abilities
Robust back-End functionality
Multi-Channel selling
Dedicated support and resources
Price:
Shopify Plus is not geared toward budget-conscious individuals. With a starting price of $2000 per month, Shopify Plus is better suited for established businesses seeking growth rather than cash-strapped startups.
Despite its higher cost compared to other solutions, users often report a substantial return on investment when using Shopify Plus. Notably, thanks to the platform's extensive functionality, businesses may be able to reduce staffing expenses by implementing this popular headless commerce platform.
If your financial situation permits, it is highly recommended to explore the possibilities of utilizing this headless commerce website and experiencing the benefits it can offer.
BigCommerce
BigCommerce stands as a significant contender in the eCommerce industry alongside Shopify, providing a headless commerce approach. With BigCommerce, online business owners can decouple the back-end engine from the front-end user interface, enabling the management of multiple stores across various channels from a centralized location.
BigCommerce offers a diverse range of front-end framework solutions, each with its unique advantages. These options include Next.js, a leading React framework for front-end developers; Gatsby.js, which transforms commerce sites into progressive web apps; and Nuxt.js, offering an intuitive front-end framework.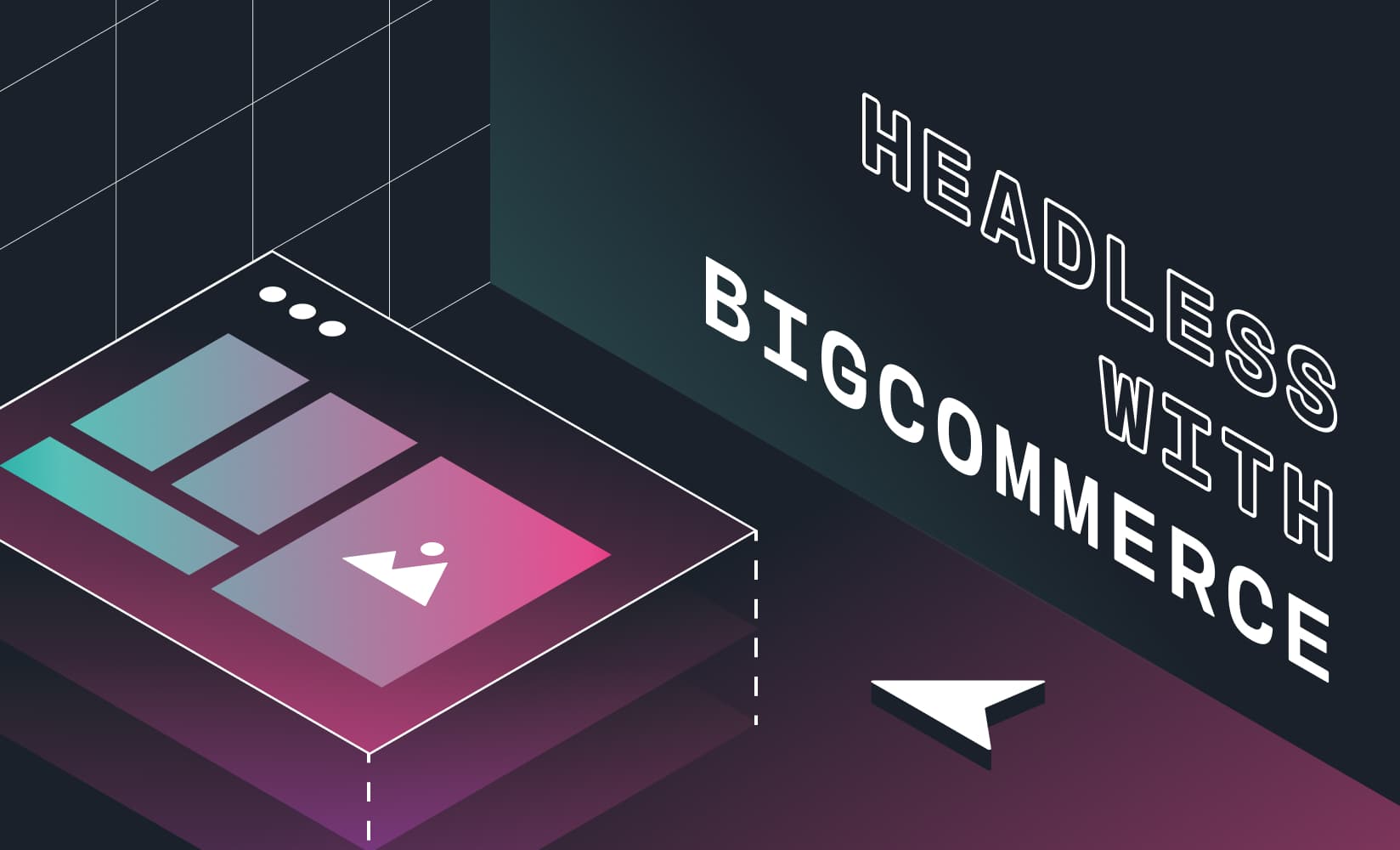 BigCommerce's open API headless architecture, combined with its extensive and continually expanding set of apps, facilitates seamless integration and empowers businesses to innovate and adapt their stores in response to customer trends.
This commerce business platform is essentially a developer's dream, providing ample freedom and flexibility. Simultaneously, the pre-integrated apps make it easier than ever to connect your store with useful tools and streamline operations.
Uptime is a constant concern for eCommerce business owners. Even a few minutes of downtime can negatively impact user experience, sales, and overall reputation. BigCommerce addresses this by promising an impressive average uptime of 99.99%. Moreover, the platform ensures consistency even during traffic spikes and large-volume orders.
Outstanding features:
Fully customizable themes with built-in HTML, CSS, and JavaScript
Complete checkout customization
WordPress Integration
Drag-and-drop page builder
Built-in mobile optimization features
Price:
BigCommerce offers various pricing plans designed to accommodate different business requirements and budgets. Pricing tiers include Standard, Plus, Pro, and Enterprise, with specific features and support levels varying across plans. The cheapest plan is Standard with $29/month. While precise pricing details may differ, businesses can consult with BigCommerce directly or explore their website to obtain specific pricing information tailored to their needs.
Salesforce Commerce Cloud
Salesforce Commerce Cloud, developed by the renowned CRM giant Salesforce, is a robust headless commerce company that provides developers with highly customizable front-end and back-end experiences through its configurable APIs.
As Commerce Cloud originates from a respected content management system (CMS) company, it seamlessly integrates with Salesforce's content management system, facilitating personalized customer interactions. By leveraging the power of Salesforce, businesses can utilize their existing data to enhance their commerce initiatives.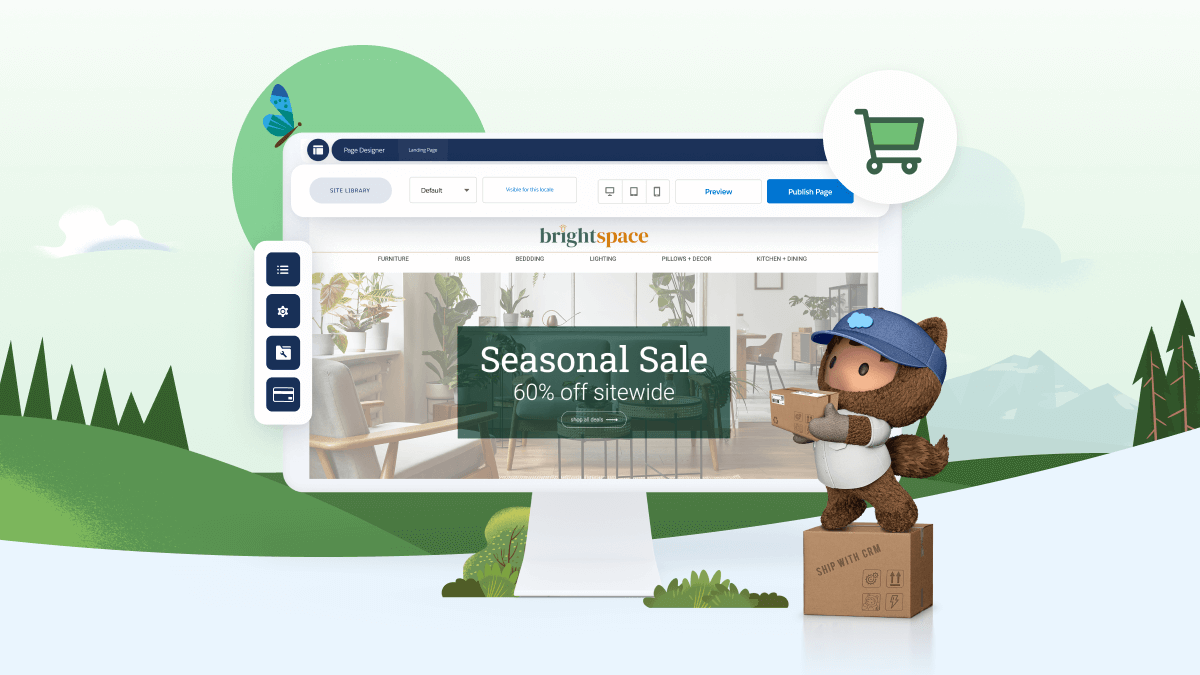 While Salesforce Commerce Cloud offers a wide array of tools and integrations, it may not be as beginner-friendly as platforms like Shopify. The platform's multiple APIs may require a learning curve, making it better suited for businesses equipped with a dedicated development team.
Outstanding features:
Order management system
Extension integration abilities
B2B and B2C commerce capabilities
Complete mobile optimization
AI-Powered insights
Price:
Salesforce Commerce Cloud offers tailored pricing plans based on individual business needs. The pricing structure varies depending on factors such as business size, revenue, and specific requirements. To obtain precise pricing information, it is recommended to contact Salesforce Commerce Cloud directly or consult with their sales representatives.
SAP Commerce Cloud
SAP Commerce Cloud stands as a leading solution, empowering businesses to streamline their communication, sales, and customer support practices across all platforms. With a centralized control system, all product data is managed on a single platform in a media-neutral format.
The platform allows businesses to create and manage their online stores seamlessly across multiple channels. Additionally, it provides the capability to deliver personalized experiences to customers, leveraging their browsing and purchase history, preferences, and behavior.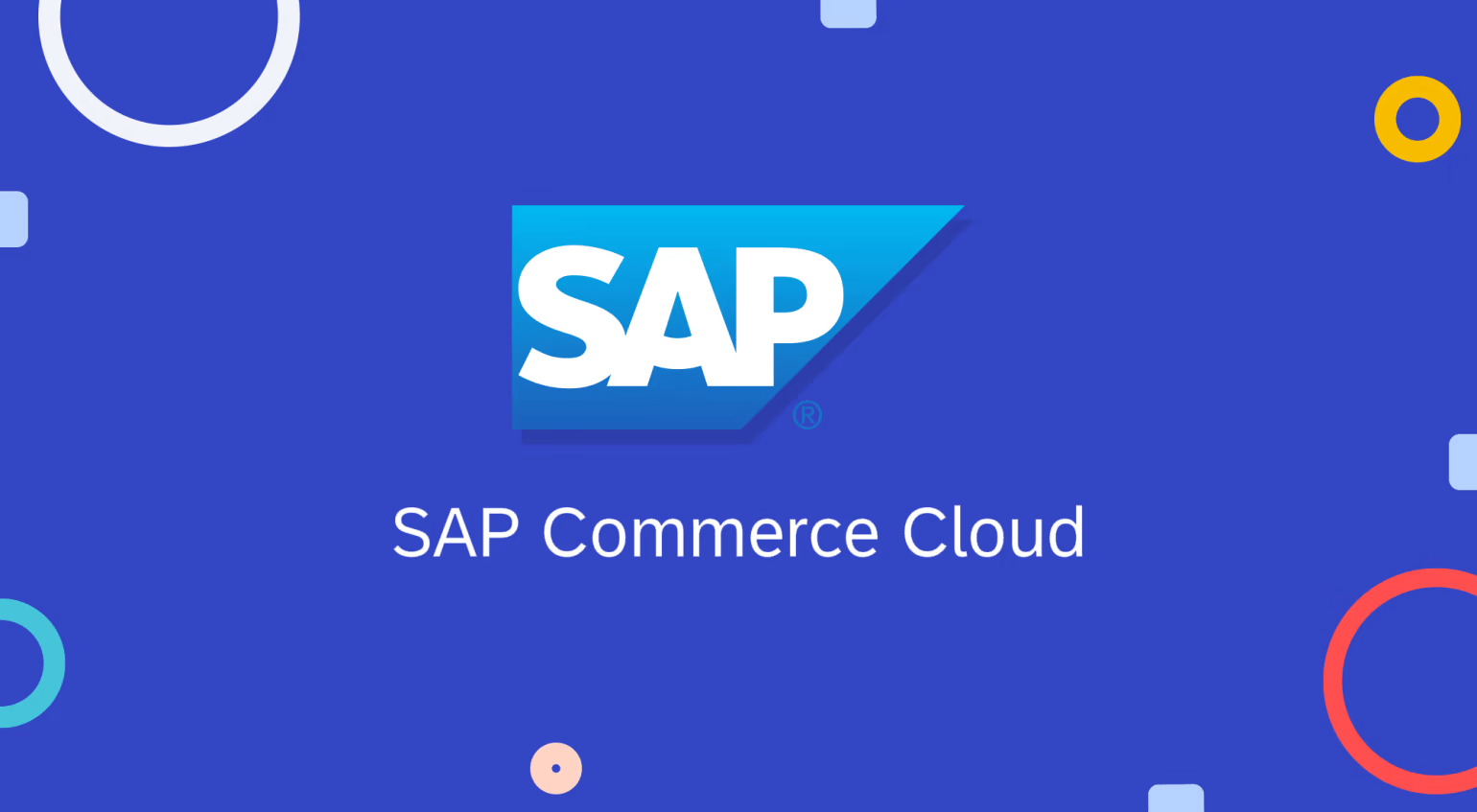 SAP CX Commerce Cloud offers easy integration with other SAP and third-party systems, facilitating a cohesive ecosystem. It provides real-time insights and analytics on sales, customer behavior, and engagement, enabling business owners to make informed decisions driven by data.
Outstanding features:
Advanced product and catalog management
Comprehensive analytics and insights
Omnichannel capabilities
Extensive customization
Price:
The pricing for SAP Commerce Cloud is determined based on various factors such as business size, industry, implementation complexity, and specific requirements. As SAP Commerce Cloud offers tailored pricing plans, it is recommended to directly contact SAP or consult with their sales representatives to obtain precise pricing information that aligns with your business needs. They will be able to provide you with detailed pricing details and assist you in finding the most suitable plan for your organization.
Commercetools
Commercetools, an eCommerce platform with an API-first approach, offers extensive customization capabilities to enhance the customer experience and improve average order value and conversion rates. This platform caters to both B2C and B2B sellers, providing a wide range of features and tools tailored to the needs of these business types.
One of the key advantages of Commercetools is its ability to deploy eCommerce experiences across multiple touchpoints, including mobile apps, websites, and voice assistants. This flexibility is made possible by the platform's API-driven architecture, which covers all aspects of the commerce process, eliminating the need for SQL and other customizations.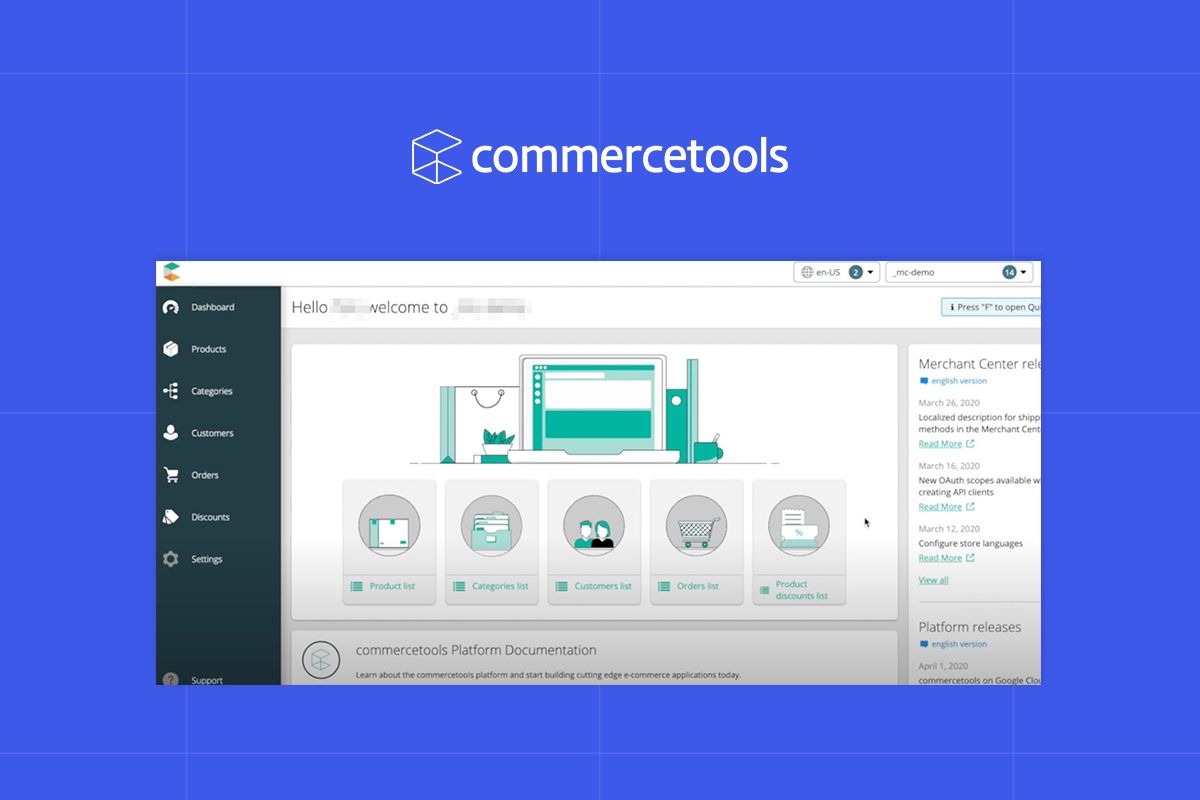 While Commercetools may have fewer integrations compared to some other headless commerce companies, it provides compatibility with various payment management, content management, and CMS systems.
Although the platform may not be as beginner-friendly due to its API-driven nature, the user interface is clean, simple, and easy to navigate. However, it is important to note that customer service options are limited, and community support might be the primary resource for technical queries.
Outstanding features:
Multiple payment options for customers
Content management system
Inventory management tools
Stable back-end infrastructure, regardless of traffic spikes or high-demand periods
Price:
The pricing for Commercetools varies based on factors such as the specific requirements of the business, implementation complexity, and scale of operations. Commercetools offers tailored pricing plans to accommodate different business needs and budgets. Generally, CommerceTools pricing begins at $500 per month, with additional costs based on the number of API requests generated by your store. As the API requests increase, the pricing will be adjusted accordingly to accommodate the usage and scale of your eCommerce operations.
To obtain accurate pricing information, it is recommended to directly contact Commercetools or consult with their sales representatives. They will be able to provide detailed pricing details based on your specific requirements and guide you in finding the most suitable pricing plan for your business.
The Benefits of Headless Commerce Companies and Solutions
Headless commerce solutions offer several benefits that empower businesses to deliver exceptional digital experiences. Here are some key advantages of headless commerce platforms.
Flexibility and Customization
Headless commerce separates the front-end presentation layer from the back-end functionality, providing businesses with the flexibility to customize and tailor their customer experiences. With this approach, businesses can create unique and engaging user interfaces, optimize performance, and adapt quickly to changing market trends.
In the eCommerce journey, it's not rare for you to encounter issues like an illogical user journey or an outdated store theme, or concern about cart abandonment due to a lengthy checkout process. With headless commerce, you can quickly modify your front-facing content without the need to reconfigure the entire store.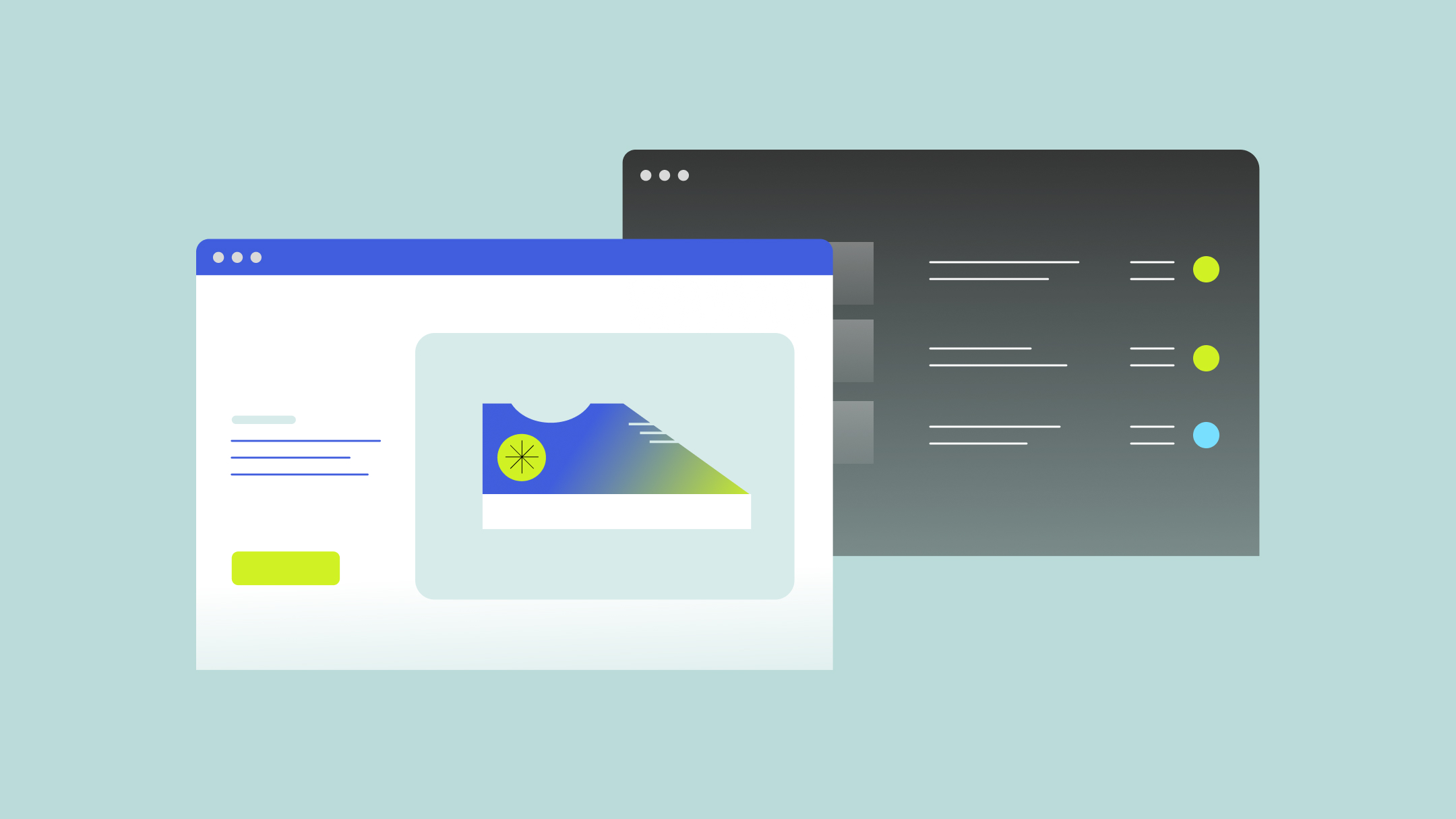 The ability to experiment and respond swiftly to market changes is paramount for the success of your store. eCcommerce's advantage lies in its agility and ability to rebrand rapidly, and a headless commerce system allows you to capitalize on this flexibility.
Embrace the power of headless commerce to adapt, iterate, and optimize your customer experience to meet evolving demands, ensuring your store remains competitive in the dynamic online marketplace.
Omnichannel Experiences
In today's digital landscape, customers expect a seamless shopping experience across various devices. They shouldn't have to navigate different user journeys when switching between their mobile, tablet, or laptop. This is where the omnichannel capability of a headless commerce platform becomes invaluable.
This technology approach enables businesses to deliver consistent and seamless experiences across various channels and devices. Whether it's the web, mobile, voice assistants, or emerging technologies, businesses can provide a unified and personalized experience to customers, allowing them to engage and transact seamlessly across different touchpoints.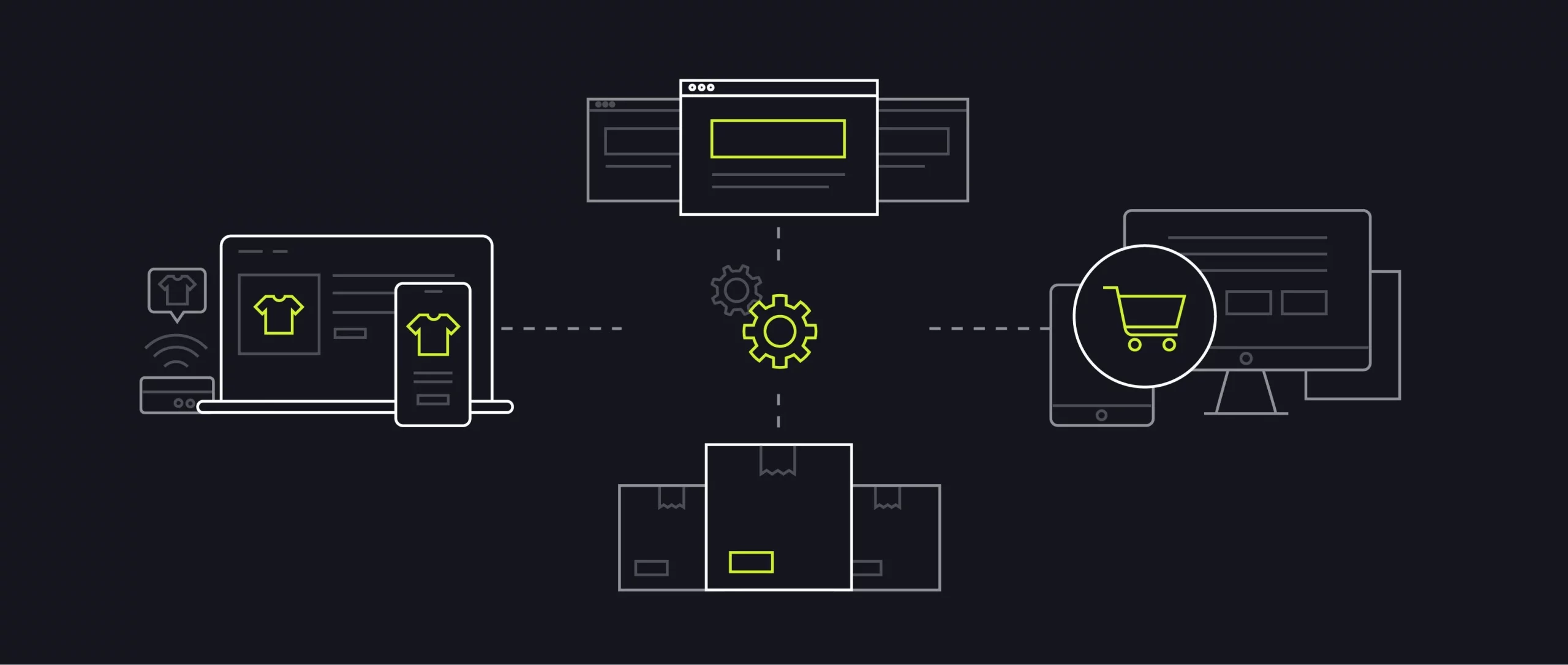 With technology progressing rapidly and the rise of IoT, including interactive digital signage, it's increasingly important for platforms to adapt to new user interfaces. The ability to quickly adapt to emerging digital channels can differentiate your business from competitors and position you as a leader in providing exceptional customer experiences.
Embracing a headless commerce solution allows your business to remain agile and responsive to evolving customer expectations and emerging technologies. By delivering consistent experiences across multiple touchpoints, you can enhance customer satisfaction, drive engagement, and ultimately gain a competitive edge in the dynamic digital marketplace.
Faster Time to Launch
While the initial stages of setting up an online store can be exciting, it's crucial for business owners to minimize the time spent without generating profits. Time to launch to the market becomes paramount in this context.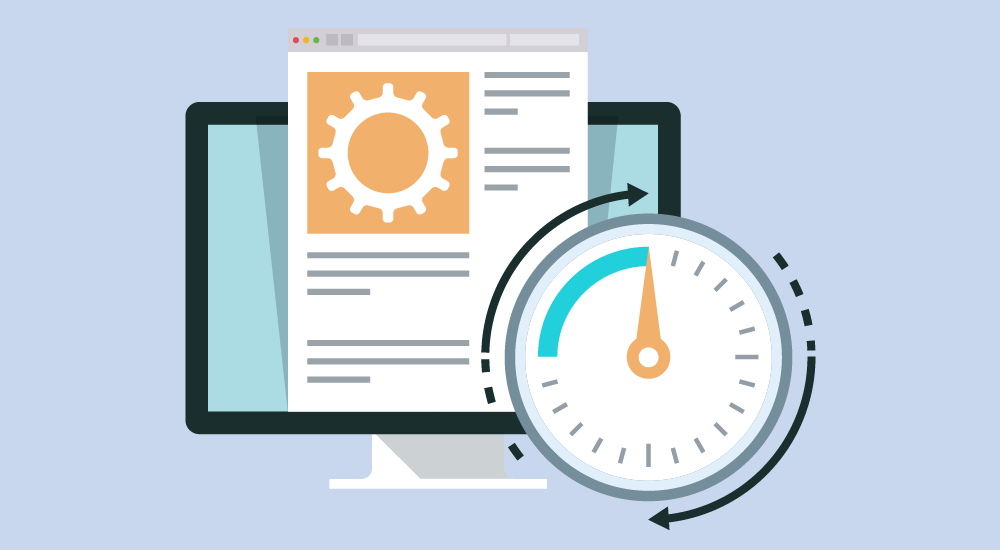 With the help of headless commerce companies, businesses can accelerate the development and deployment of new features and functionalities. The decoupled architecture allows front-end and back-end teams to work independently, reducing dependencies and enabling faster iteration cycles. This agility enables businesses to launch new products, campaigns, or updates more efficiently.
Integration Capabilities
Integration capabilities are a key benefit of headless commerce solutions. With a headless architecture, businesses can seamlessly integrate their eCommerce platform with a wide range of third-party systems, applications, and services.
The decoupling of the front-end and back-end allows for more flexibility in integrating different tools and technologies. Businesses can easily connect their eCommerce platform with payment gateways, shipping providers, inventory management systems, marketing automation tools, analytics platforms, and more. This enables businesses to create a comprehensive ecosystem that aligns with their specific needs and optimizes their eCommerce operations.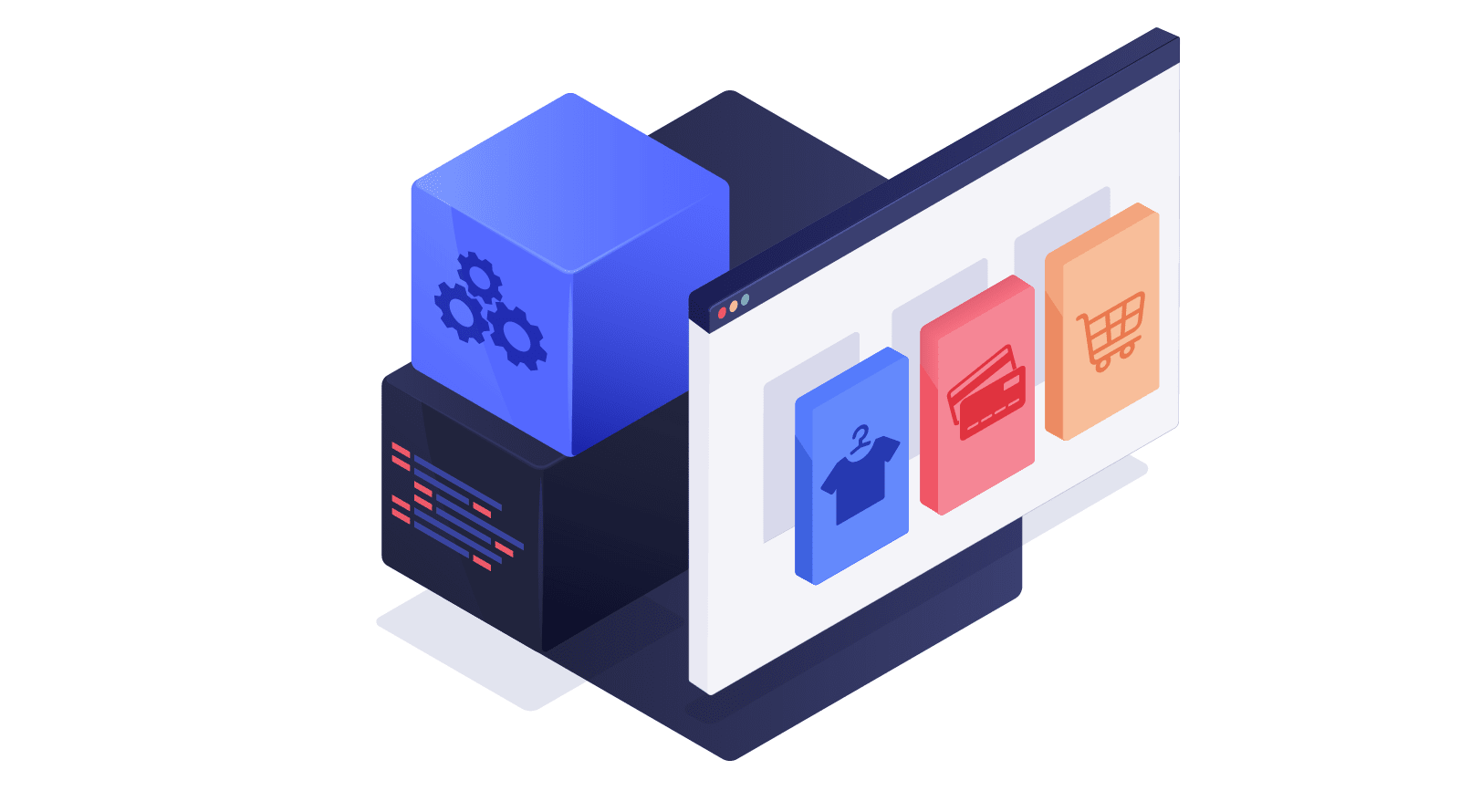 The integration capabilities of headless commerce solutions facilitate the flow of data and streamline workflows across various systems. Real-time synchronization of information enhances operational efficiency, reduces manual efforts, and improves the overall customer experience.
Furthermore, integration with other systems enables businesses to leverage best-in-class solutions for specific functionalities. They can choose the most suitable tools for their business needs and seamlessly integrate them into their eCommerce platform, enhancing functionality and driving business growth.
Straightforward Adjustments
Unlike traditional monolithic architectures, where the front-end and back-end are tightly coupled, headless commerce allows for independent updates to the front-end presentation layer without impacting the underlying infrastructure. This means businesses can make adjustments to the user interface, content, design, and customer experience without the need for extensive reconfigurations or disrupting the entire system.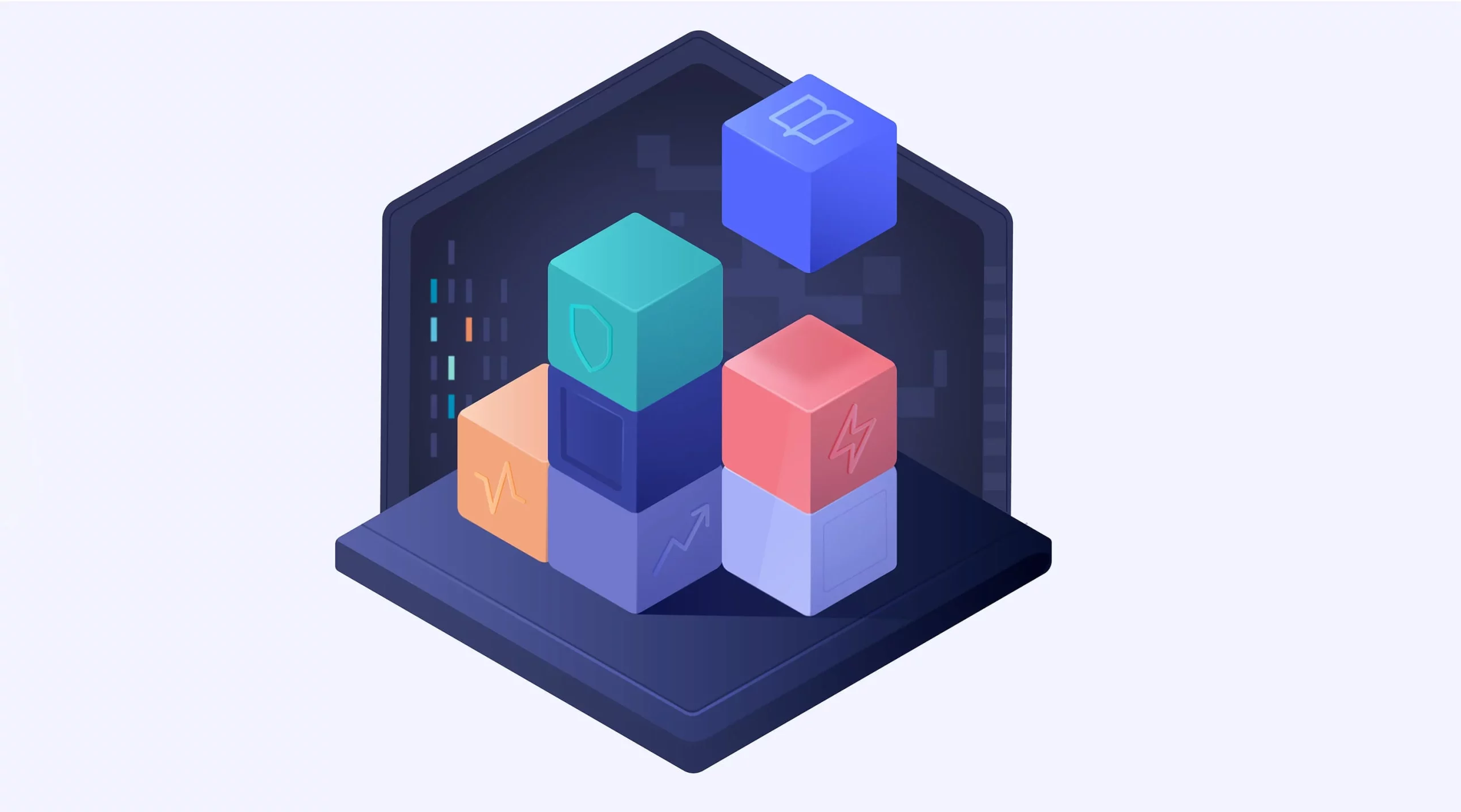 Whether it's updating product pages, implementing new features, or refining the checkout process, headless commerce solutions provide businesses with the freedom to iterate quickly and respond to market trends and customer feedback. This agility allows businesses to stay competitive and deliver an enhanced user experience, ultimately driving customer satisfaction and conversion rates.
Furthermore, headless commerce solutions facilitate easier adjustments across various devices and channels. With the decoupled front-end and back-end, businesses can ensure consistent branding and user experiences across mobile, desktop, and other digital touchpoints. This enables businesses to cater to the preferences and behaviors of their customers, offering a seamless experience regardless of the device or platform used.
How to Choose the Best Headless Commerce Companies and Solutions?
Choosing the best headless commerce companies and solutions requires careful consideration of various factors. Here are some key points to consider when making your decision.
Business Needs and Objectives
You need always to begin by understanding your specific business needs and objectives. You have to assess the technical and business requirements, as well as determine your digital maturity stage. By going through these initial stages of choosing the best headless commerce platform, you can set realistic goals for future growth.
It is crucial to revisit and align your business ambitions with your technical capabilities. This will help clarify the necessary changes and improvements required. To proceed, it is important to have a well-organized list of your specific needs, which will guide you in the next step: searching and researching.
With a wide range of headless commerce companies available, it is important to stay focused and diligent during the search process. Keep your requirements in mind as you explore different options and gather information about each potential solution.
Workflow Enhancements Architecture
Workflow enhancements architecture refers to the design and implementation of systems and processes that improve the efficiency and effectiveness of workflows within an organization. Headless workflow enhancements architecture plays a crucial role in the development of an eCommerce store, as it significantly improves the efficiency, accuracy, and speed of various workflows.
By implementing workflow enhancements, businesses can streamline and automate their eCommerce processes, reducing the need for manual intervention and minimizing errors and delays. This allows for smoother operations and ensures a seamless customer experience throughout the entire purchasing journey.
Integration Capabilities
Integration ensures the smooth operation of APIs, enabling a well-functioning front-end user interface while the back-end accurately processes orders and manages inventory. This harmonious integration between the front-end and back-end components results in an enhanced overall experience for all stakeholders involved.
With robust integration capabilities, businesses can connect their headless commerce platform with various external systems, such as payment gateways, shipping providers, inventory management systems, customer relationship management (CRM) software, and marketing automation tools. This allows for the exchange of information and synchronization of data across different platforms, streamlining operations and improving productivity.
Content Modeling Capabilities
Content modeling encompasses the process of defining the structure and arrangement of content elements, such as product descriptions, images, videos, and multimedia components. By establishing a well-defined content model, businesses can ensure consistency across various channels and devices, facilitating seamless navigation and enhanced user experiences.
Investing in content modeling, design, and approval enables businesses to create a cohesive and engaging user experience across all platforms. This approach has numerous benefits, including improved search engine optimization (SEO), increased customer engagement, higher conversion rates, and strengthened customer loyalty.
Payment Methods Integration
Payment gateways play a crucial role in ensuring secure and seamless payment transactions between customers and eCommerce stores. They provide essential features and benefits that contribute to the success of online businesses.
In addition to facilitating secure transactions, payment gateways offer a range of features that benefit eCommerce businesses. These include robust fraud detection and prevention mechanisms to safeguard against fraudulent activities, currency conversion capabilities to enable international transactions, support for recurring payments for subscription-based services, and compatibility with multiple payment methods to cater to diverse customer preferences.
When selecting an eCommerce platform, it is important to choose one that offers integration with various payment gateways. Popular payment gateways such as Square, Stripe, Apple Pay, Amazon Pay, and others provide trusted and widely recognized payment solutions. Integrating multiple payment gateways ensures that customers have a choice and can conveniently use their preferred payment method during checkout.
Support
Support from headless commerce solution providers can be provided through different channels such as phone, email, chat, and self-service knowledge bases. When selecting a headless eCommerce platform, it is important to prioritize providers that offer comprehensive support options, including 24/7 availability or quick and responsive help channels.
The availability of support is crucial because technical issues can arise at any time, and prolonged downtime can be detrimental to your business. A responsive support team can address issues promptly, ensuring smooth eCommerce operations and minimizing disruptions.
Additionally, effective support can contribute to improving operational efficiency. A knowledgeable support team can provide guidance on platform usage, assist with troubleshooting, and offer best practices to optimize your eCommerce processes. This can save time and resources by helping you navigate challenges more efficiently.
Security
When assessing headless eCommerce solutions, it is vital to prioritize those that provide robust security measures to safeguard customer data and financial transactions. Strong security is imperative to establish and maintain customer trust, as well as to ensure the safety of your eCommerce operations in the face of potential cyber threats.
Development Cost
When evaluating headless eCommerce platforms, pricing becomes a crucial factor to consider. The cost of these platforms can vary significantly, and it is essential to find a solution that aligns with your budget while also delivering a strong return on investment. It is prudent to carefully evaluate the pricing structures of different platform providers and select the one that offers the best value for your money.
In addition, it is important to select a headless commerce solution provider that offers transparent pricing plans and a clear refund policy. This transparency instills trust and confidence in the business relationship. Finding the right balance between cost and value is critical to drive higher profits and maximize return on investment (ROI) over the long term.
In Conclusion,
The world of headless commerce is filled with a variety of top headless commerce companies that offer unique features and benefits. These companies, along with others in the market, provide innovative solutions for businesses seeking to enhance their eCommerce operations. However, understanding and implementing headless commerce can still be challenging for some businesses. Not all solutions offer the user-friendly capabilities required to embark on a headless journey seamlessly.
With Magenest, businesses can enjoy the benefits of headless commerce in a simplified manner, without the high costs and heavy reliance on developers. We have multiple Magento-certified developers, who can take care of all the headless website development jobs for you. Additionally, you can subscribe to our newsletter to receive the latest eCommerce information, our events/webinar, and some best practices you can apply to your own online businesses.