In the context of information technology is developing strongly and extremely exploding, the application of management information systems in enterprises is becoming more and more popular. Enterprise resource planning (ERP) which has come to mean many things over the last several decades, emerging as one of the leading solutions to transform manual, discrete management into a comprehensive, integrating, and multi-functional management suite for all in an organization from SMEs (Small and Medium Enterprise) to MNCs (Multinational Corporation). The aim of this article is to discuss the ERP benefits and challenges, let's find out!
What is ERP?
According to Investopedia, Enterprise resource planning (ERP) is a process used by companies to manage and integrate the important parts of their businesses. Many ERP software applications are important to companies because they help them implement resource planning by integrating all of the processes needed to run their companies with a single system. An ERP software system can also integrate planning, purchasing inventory, sales, marketing, finance, human resources, and more.
ERP benefits and disadvantages
Benefits of ERP
Owing to the fact that the separation of computing resources from enterprise infrastructures, such as the enterprises do not need to pay for facilities, the computing environment it just pays for accesses the environment over the internet if you choose cloud ERP.
Besides the first pros, the cloud service providers (CSP) are responsible for operating and providing the cloud services that will lead to isolating the operation processes from the enterprise as well as the operating costs.
CSPs offer a wide range of ERP solutions, these solutions can satisfy most of the enterprise needs. Choosing between different solutions and products takes place according to the enterprise business needs. The implementation process accelerated due to this selection process.
Cloud services are highly elastic; the enterprises can scale up or scale down the used resources according to their current needs.
Focus on core competencies
Cloud ERP systems help the enterprise to manage their business more efficiently and give the enterprise a chance to focus on other concerns related to their core activities.
Using advanced technology
Working over the cloud allows the enterprise to access and use specialized technology and advanced computing resources that are available over the cloud.
Optimization of business processes
Thanks to the integration of all business processes into one system and database, information is transferred faster, more securely, saves more time-consuming, and enhances our data quality.
Cost transparency and Reduction of time and costs of litigation
Pay-per-use or subscription models according to enterprise plans. The enterprises pay only for what they use; there is no need for paying what they don't use or what doesn't cover the enterprise's needs.
Many cloud ERP providers allow potential clients to try ERP systems before buying it. These trails increase the certainty of the cloud ERP usability, such as Odoo, etc.
Disadvantages of ERP
In a production operation, skills, experience, manpower, and optimal resource utilization are key. It is difficult to have your operation run effectively and smoothly without these factors, which is why proper ERP training is imperative in order to make the system work properly. A significant number of businesses are trying to save money by not providing sufficient e-expenses. A significant number of businesses try to save money by not providing adequate expenses for employee training in enterprise resource planning.
This will lead to inadequate awareness of the specific Enterprise Resource Planning vendor package being used. Inadequate training can lead to employees mishandling the technology, resulting in the loss of valuable information. Enterprise Resource Planning ( ERP) is an expensive system, and it can also be extremely expensive to set up the software alone. Acquisition depends on the scope of implementation, the departments' complexity, and the vendors of ERP. It can cost up to a few million dollars for Packaged ERP software. Besides ERP software, the implementation of ERP software also requires computer hardware, updated network equipment, and security software.
The customization of ERP setup is limited and it may engross the changing of the entirety of the ERP software foundation. The flexibility of the setup entirely relys on the brand of software being utilized. Some brands even provide a provision of extended customization and flexibility, which makes them more convenient to utilize when being compared to others.
High Implementation Times
It is incredibly important to consider implementation times and costs for software such as ERP when purchasing the software. Installation and training time can disturb the organization's functionality and in that specific period could impose a huge risk of loss of potential business. Depending on the different modules that have to be installed, complete installation could take up to a year. This time is worth spending only if there are significant profit returns between time and money from the new setup.
Department interconnectivity
Interconnectivity between different departments within a production operation is both beneficial and disadvantageous. A chain is as strong as its weakest link, and inefficiency within one department will lead to inefficiency within the others with the implementation of ERP. It may affect the effectiveness of other departments if one department is impacted and becomes inefficient.
ERP benefits for businesses
What are the types of organizations that profit the most from ERP systems? ERP benefits for businesses like ERP software's flexible nature, which enables businesses across sectors to incorporate solutions based on their business needs. Significant ERP-using industries include:
Manufacturing
Distribution
Professional Services
Construction
Industrial Services
Service Business
Healthcare
Moreover, because of the ERP benefits for small business, it is increasingly used by SMEs business enterprises in the contemporary era in order to streamline data that is available in several departments, makes information available, take better decisions, and enhance productivity.
To be more specific, let's take a look at ERP benefits in some typical types of businesses, such as:
The primary objective of any healthcare institution is to provide individuals with optimal health services. Managing patient information becomes very critical in this regard. The Health Insurance Portability and Accountability Act (HIPAA) clearly defines the importance of safeguarding the Protected Health Information (PHI) and the repercussions of not following the same.
In this respect, an ERP application can prove to be a lifesaver. It not only helps to manage the patient information, which consists of the patient's medical history along with the next visit scheduled but also helps to integrate the data with other processes such as billing, assigned doctor, etc.
The data flow between all the processes is streamlined with the assistance of ERP software. Therefore, all the information related to payment history, condition of the patient, etc. is easily accessible to the staff when a patient visits the healthcare institution. It assists in speeding up the patient's treatment process.
It is no simple job to be a contractor or project manager. A variety of procedures must be undertaken concurrently after you have taken up a construction project to ensure its completion within the timeline and within the agreed budget.
In collaboration with the field office, the onsite team can work and exchange all the necessary data so that the management can determine the way forward. They must also keep track of the demand and availability of construction materials and machinery. Any miscommunication or inconsistency in data between the onsite and offsite team can lead to severe losses.
ERP applications such as Sage 300 Construction & Real Estate, Odoo has the purpose of integrating all the construction process-related processes. By calculating labor and equipment costs, it helps to prepare your budget. By entering the required quantity and the current pricing, you can also control the costs of raw materials required.
The contractors can review their status at any point in the project and evaluate the bottlenecks that cause hindrance to the project. In real-time, they can keep track of the inventory and calculate the sum of the necessary materials.
Another benefit of implementing ERP is that all records are in digital format, which is easier to handle and store, such as building design, invoices, and payroll.
Another role of ERP software is the supervision of the on-site personnel and in-house employees. It helps you to measure their salaries by monitoring the on-site employees. It also helps to process the employee's payroll.
One of the sectors driving the US economy is the manufacturing sector. The automotive sector, like every other sector, is embracing the new technology with open arms.
One of the most ERP benefits for manufacturing is ensuring timely delivery of goods, a manufacturing company, whether durable or non-durable, has to deal with many aspects. Every part of the manufacturing industry is interconnected with each other, from monitoring the time of the employees to buying the raw materials, from keeping track of the inventory to managing finances.
For all your development processes, ERP software is an all-in-one solution. It monitors the employees' working hours so that you can measure their productivity. It helps to lower the cost of production by improving the handling of raw materials. You know precisely the raw material to be used and the amount needed for a product to be made.
In addition, different procedures, such as invoice requests and inventory tracking, are automated with the aid of ERP software. It saves a huge amount of time for producers, which can be used to make more goods.
The entire wholesale business is focused on the principle of "demand and supply." If supply does not match the demand for a product, the wholesale company will lose its credibility on the market. On the other hand, if demand is lower than supply, heavy financial losses can be incurred by the company.
Therefore, controlling the supply chain and ensuring that there are no bottlenecks in the delivery of a commodity is important for wholesalers. An ERP program allows doing just that, and much more.
You can keep track of inventory from various warehouses with an ERP solution and restock it as per demand. All product data can be viewed on a single portal, such as the batch number, shelf life, and manufacturer information. You may also obtain information on the shipment, such as costs and addresses.
The ERP app also makes it easier for you to handle sales and purchase orders and keep track of finances. As well as submitting invoice queries, you can automate bill payments. It provides wholesalers with a centralized database for the review of their goods.
The ERP app also makes it easier for you to handle sales and purchase orders and keep track of finances. As well as submitting invoice queries, you can automate bill payments. It provides wholesalers with a centralized database for the review of their goods.
You can achieve all these functions collectively with the aid of ERP apps. The output of each product can be evaluated easily with the efficient flow of data. Customer details, such as their frequency of purchasing a product, maybe displayed and their expectations set accordingly. In a given month, you can also display the amount of a product being purchased and recognize the trends of consumer purchasing.
With ERP software, the integration of the sales with the accounting feature becomes simpler. ERP automates and assists in time management of the retail method. The inventory list is automatically updated as soon as a product is finished, which lets you restock.
Today, for the control of the supply chain, people use ERP systems. There are different ERP benefits for Supply Chain Systems that assist in all business roles. Integration is the most significant feature of ERP Supply Chain Structures. It incorporates data and processes from all of an organization's functions.
1. Efficient Forecasting and Lean Inventory: In SCM, an ERP solution increases the precision of demand forecasting and ensures that in the case of a large-batch production phase, inventory costs are reduced. In order to minimize manufacturing costs and keep the supply chain flexible, a lean inventory is necessary for addressing just-in-time production methods.
2.Faster decision-making: ERP supply chain management systems give you the chance to act even faster on the data you collect. For example, if you know that sales figures are decreasing for a specific product, you can discontinue the product. The step saves you money because you don't invest in a product that won't make your money any longer.
3.Risk Management: Let's presume your primary supplier is unable to fulfill your order request. You will be informed immediately by the ERP supply chain system, and then it will give the purchase orders to the alternative supplier of your choosing.
4.Automation and Accessibility: Procedures are streamlined because ERP supply chain networks are combined with other business functions. There's much less human interference, thus greatly reducing the number of errors. The modern business world is also constantly on-the-go, and while you are away from your desk, your decision-makers frequently need to access all sorts of information.
5.Total Control: ERP Supply Chain Management Software is all about giving you more control over your company practices at the end of the day. Not only does the best ERP / SCM software restrict itself to covering your finances and inventory. You can also use your data with a fully-integrated ERP platform to provide your sales team with extra customer insight and handle partner-focused marketing processes. For more effective decision-making, this app helps the whole team to see the big picture.
With those benefits of ERP. Should we use it or not?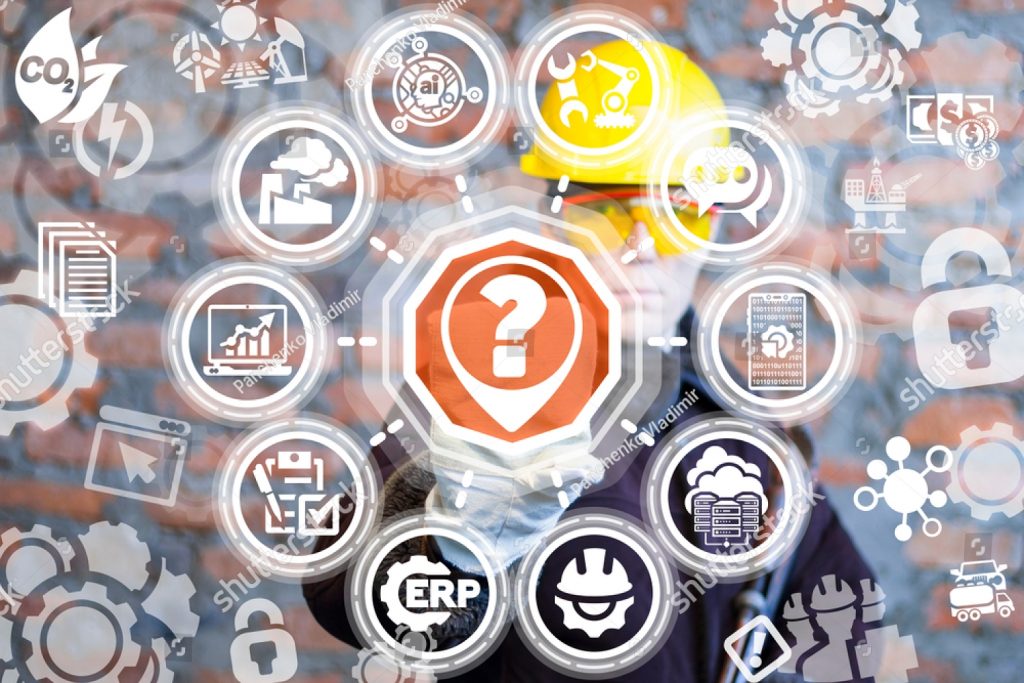 Investing in ERP software can help companies boost business efficiency and automate an organization's certain processes. By the year 2020, the ERP software market is expected to be worth $41.69 billion. The figure is definitely remarkable, but choosing which technology your company should invest in is difficult because every day there is a sea of new technologies emerging. It is critical for business owners to seek out each and every tool in the market to remain on top of the game. And no exception is ERP systems. Of course, ERP benefits and limitations always influence the making-decision of sponsors. Because once you're live on a new ERP system, the measuring and monitoring do not end. This is the time to get a post-go-live measurement of ERP benefits realization as well as return on investment.
Company Administration Streamlined
There are many moving components that keep the company going every single day. There are several components to consider to keep your company stable, let alone change your emphasis on growth, from human resources and financing, supply chain and manufacturing, to inventory, buying, quality control, sales, and more.
These functions are simplified with ERP systems into one stable system. Your departments are linked to each other with reliable, up-to-date data by linking and integrating all areas of business operations and management.
Integration also helps with effectiveness; with an ERP, you can automate several processes and duplicate data, cutting down on repetitive manual tasks and their potential for error.
Real-time Information
The customers of today expect you to be versatile and sensitive. They are used to real-time responses, which can be difficult to satisfy if you do not have access to the most up-to-date information whenever and wherever you need it.
And your company has to plan, accurately forecast, make informed decisions, and stay on top of changing business developments and rivals; ERP systems provide the analytics and information you need to do it all in real-time, and then some.
Scalability
As your enterprise grows, ERP systems work with you. Everything you do to grow can be easily rolled into your existing ERP system, whether you bring new customers on board, add new processes, develop new departments or workflows.
Better Accounting & Improved Productivity
In order to assess progress during a growth process, it is necessary to keep track of your financials. However, particularly when your business is exponentially increasing, it is not an easy job. The complexity of transactions increases and without a centralized structure, it becomes difficult to handle them.
Tasks for data entry can be very boring. 40 percent of workers spend a quarter of their week on routine activities, according to the Smartsheet survey. You can automate boring tasks with the aid of the right ERP solution. In order to eliminate the need for repetitive data entry work that is vulnerable to human error, ERP systems can keep track of the transactions.
Better analytics
The analytics and reporting of your organization can be enhanced with a centralized database. ERP software is an excellent tool for business intelligence that records all the input information. It's so much easier to produce reports with the help of ERP tools. In a matter of minutes with an ERP, what needs to take several days of analysis could be achieved.
You get a customizable Dashboard with ERP systems. Only by signing in to the system, executives will see all the files. You have access to all the information with a single click, from revenue reports to cost statements. This will help you gain a better perspective and allow you to make better choices. For these papers, you don't need to depend on anyone. In addition, you can define the level of access to these records, so that only an approved person can display company details.
About Magenest
One-stop solution for business success
Magenest is not just a technology provider, we are your Digital Transformation Strategic Partner, working with you as your company makes the journey into the digital arena. Composed of certified industry experts and technology architects, our team can deliver optimal digital solutions to enterprises.
With customer-centricity in mind, we always strive to deliver success to our customers. This commitment gave us the opportunity to rapidly evolve from a system integrator into an end-to-end digital solution provider and has given us the opportunity to have the privilege to work with global firms and digital agencies around the world. Our current tech stack includes Magento Commerce, Odoo ERP, Salesforce CRM, and Amazon Web Services.
Odoo Silver Partner
Odoo is comprehensive, fully integrated, easily used, cost-effective, and most importantly, it provides the most efficient functions for each specific industry. With 10.000+ apps in, Odoo covers all needs in a unique solution for a smooth and simple way to run businesses around the world.
As a Silver Partner, Magenest delivers Odoo deployment for enterprises, we understand the platform inside out to minimize infrastructure investment expense, ensure the stability of cash flow, and accelerate the deployment process. After deployment, our personnel training program and customer service will give you guidance as well as maintenance to ensure the workflow is at its best. Our team makes sure that your workflows are optimized and accurate.
Contact us
Share your vision with us:
www.magenest.com | sales@magenest.com
Drop by one of our offices:
HQ:  170 La Thanh, O Cho Dua, Dong Da, Hanoi | +84 98 264 9488
HCMC Office: 2F, 371 Nguyen Kiem, Go Vap, Ho Chi Minh City | +84 96 380 7488