Creating an effective eCommerce website SEO plan for your eCommerce site doesn't have to be a daunting task. With the right approach and the right set of tools, you can easily set yourself up for success – even as a beginner.
In this blog post, we'll walk through how to create an SEO strategy that will help you drive organic traffic, increase conversions, and boost revenue from your eCommerce business. We'll also explore the best supporting tools to help you along the way. So let's dive in!
What is eCommerce SEO?
eCommerce SEO is the process of optimizing an online store for search engines. An example of optimization is writing comprehensive descriptions with significant keywords on each product page. Getting backlinks from related websites might help your online business rank better.
The goal of eCommerce SEO is to increase organic (i.e., unpaid or free) traffic to your online store from search engines like Google, Bing, and Yahoo.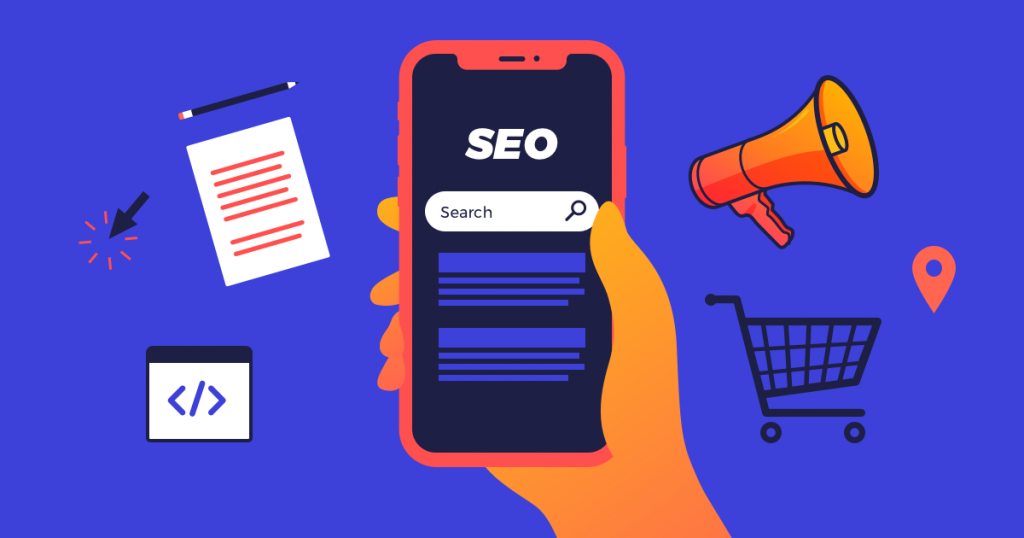 For instance, when you do a search on Google, you are directed to the search engine results page (SERP). There are 10 organic findings there. Along with the sponsored advertisements and Google Shopping ads results, these organic results are displayed.
There are, of course, a ton of other pages to read. But the lower your ranking, the less traffic you'll bring in. Making sure your product pages show up in the top 10 organic search results is the main goal of eCommerce SEO.
How to create an SEO-friendly eCommerce website
On-Page SEO Strategy
When it comes to SEO for eCommerce websites, on-page SEO is all about placing your keywords in the appropriate areas. It gives Google a clear understanding of the subject matter of your page.
On-page SEO is important since it allows you to appear in other Search Engine Results Page (SERP) elements.
eCommerce keyword research
Check to see whether you are selecting the appropriate keywords
You probably won't have keyword information for the terms you choose until you utilize a service like Ahrefs. To choose the best keywords, consider keyword difficulty, search volume, and buyer intent.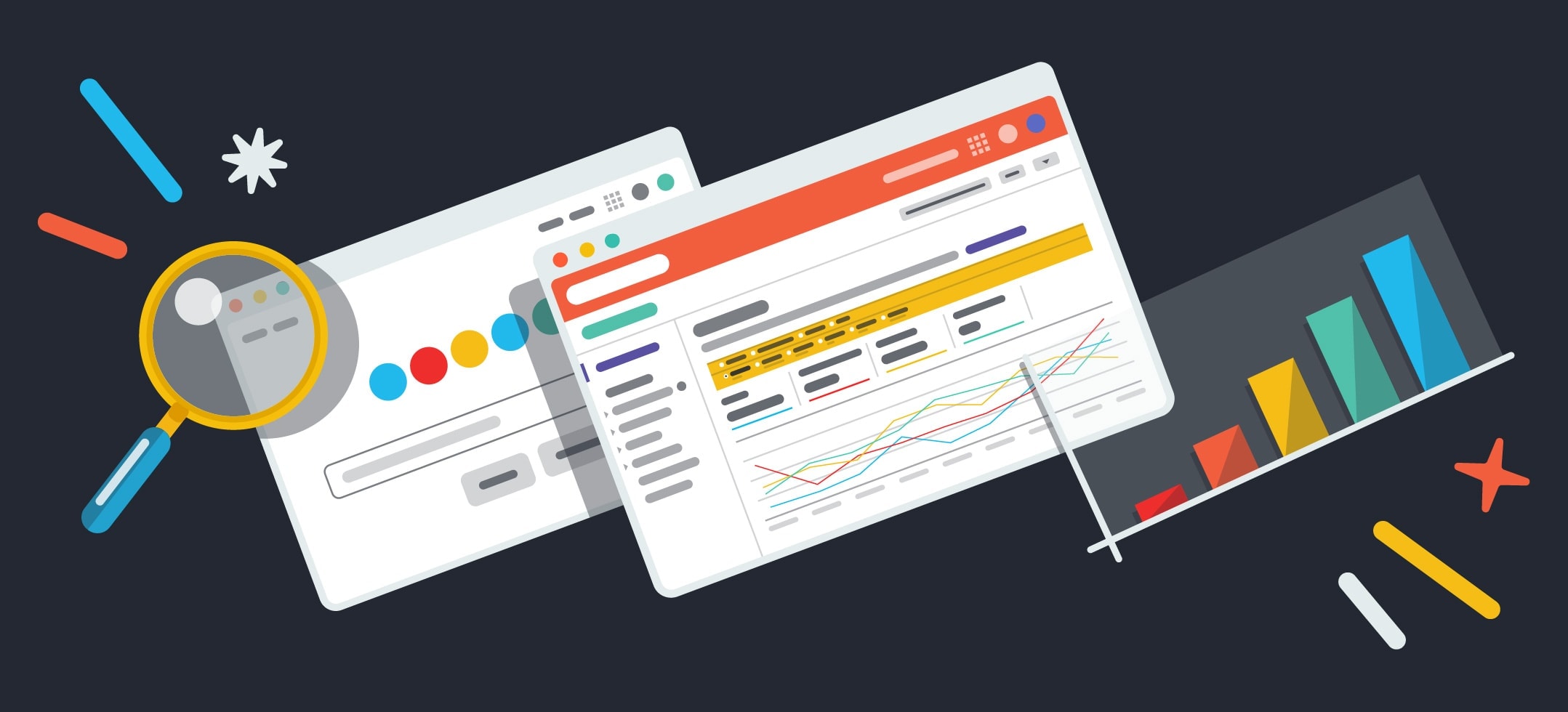 Consider developing a keyword matrix if you're serious about your SEO efforts and want to optimize your keyword spread.
To rapidly select the ideal keywords to utilize on each of your pages, organize your spreadsheet and search through significant phrases using a keyword matrix.
Since customers often search on Amazon with the intention of making a purchase, Amazon is a rich mine of high buyer intent keywords.
Start putting your seed term into Amazon to identify keywords. As a result, Amazon will give forth ideas for autofill. Put all of these keyword suggestions in a Google spreadsheet for future use.
Through competitor research
You can get keyword ideas from your rivals' websites if they appear higher in search results than you do. In the beginning, enter your phrase into Google, select a rival, and go through their category and product pages for prospective keywords.
You must always keep in mind that there are other criteria to consider, such as domain authority, and you shouldn't just utilize the same term as your rivals because they rank higher than you.
Ahrefs is a superb SEO tool all around, including the top SEO optimization for large eCommerce stores. It is useful for many things, including keyword research, competitor analysis, backlink development, and more.
You may examine built-out reports of keyword rankings on your site and those of your rivals using its simple methodology, enabling you to evaluate how you compare and where you can improve.
eCommerce product pages
Possibly the most crucial pages to rank are those for products and categories. They get quick access to all of your items in that category if someone sees them in Google.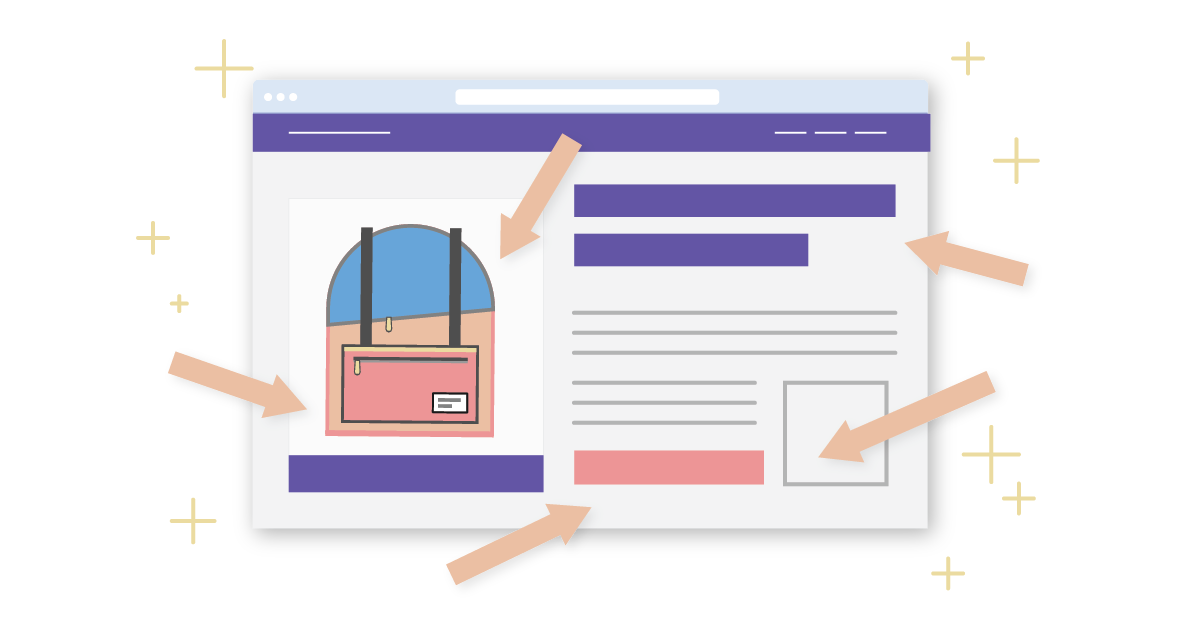 The following areas need to have your target keyword in order to successfully optimize these pages:
In the URL – This is especially important for websites operating in more cutthroat markets since optimized URLs are another opportunity to outperform your rivals and increase visitors.
In the title tag (H) – The keyword should be as near to the beginning of the page title tag, or H1 tag, as feasible. This helps you rank naturally for the title tag and promotes the page's main ideas.
In body copy – It becomes a bit difficult in the body copy. It's not ideal for Google because most category sites go right to the items without giving any background information.
In image alt text – Google relies on the alt text to understand what the image is and what it contains because it cannot read images. Your keyword may be used again in the picture alt text, which increases your chances of appearing in Google image search results.
In the metadata – Although including your keyword in your metadata hasn't been proven to directly affect ranks, it can raise click-through rate (CTR), which has been shown to raise rankings.
Content marketing
One of the simplest strategies for your eCommerce company to rank for more keywords and develop backlinks is to provide quality content. Remember that there is a limit to the number of keywords that product and category pages can rank for. You are unable to cover any more search real estate once you have used them all up.
These holes can be filled in with content. Long-tail and short-tail keywords related to your industry can now be ranked. It might be simpler to develop links to your site to raise its domain authority and increase traffic. This will ultimately lead to more sales.
Technical SEO strategies
Keywords are only one aspect of the eCommerce website and SEO. Another aspect of how to improve the SEO of an eCommerce website is technical. This is concerned with the technology-specific details of a website.
Website architecture
The structure of an eCommerce website determines how the navigation, category pages, and product pages are organized. In essence, it's about minimizing the number of clicks required for potential buyers to locate the richest, most relevant information.
For a superb website structure, there are three "golden rules":
Make it scalable and easy to use.
There should only be three clicks between any two pages.
Create page URLs and subdirectories that are extremely relevant by using keyword research.
Page speed
The user experience and ability of your website to rank both depend on site performance. Research by Radware found that 51% of American internet buyers would abandon a purchase if a site was too slow.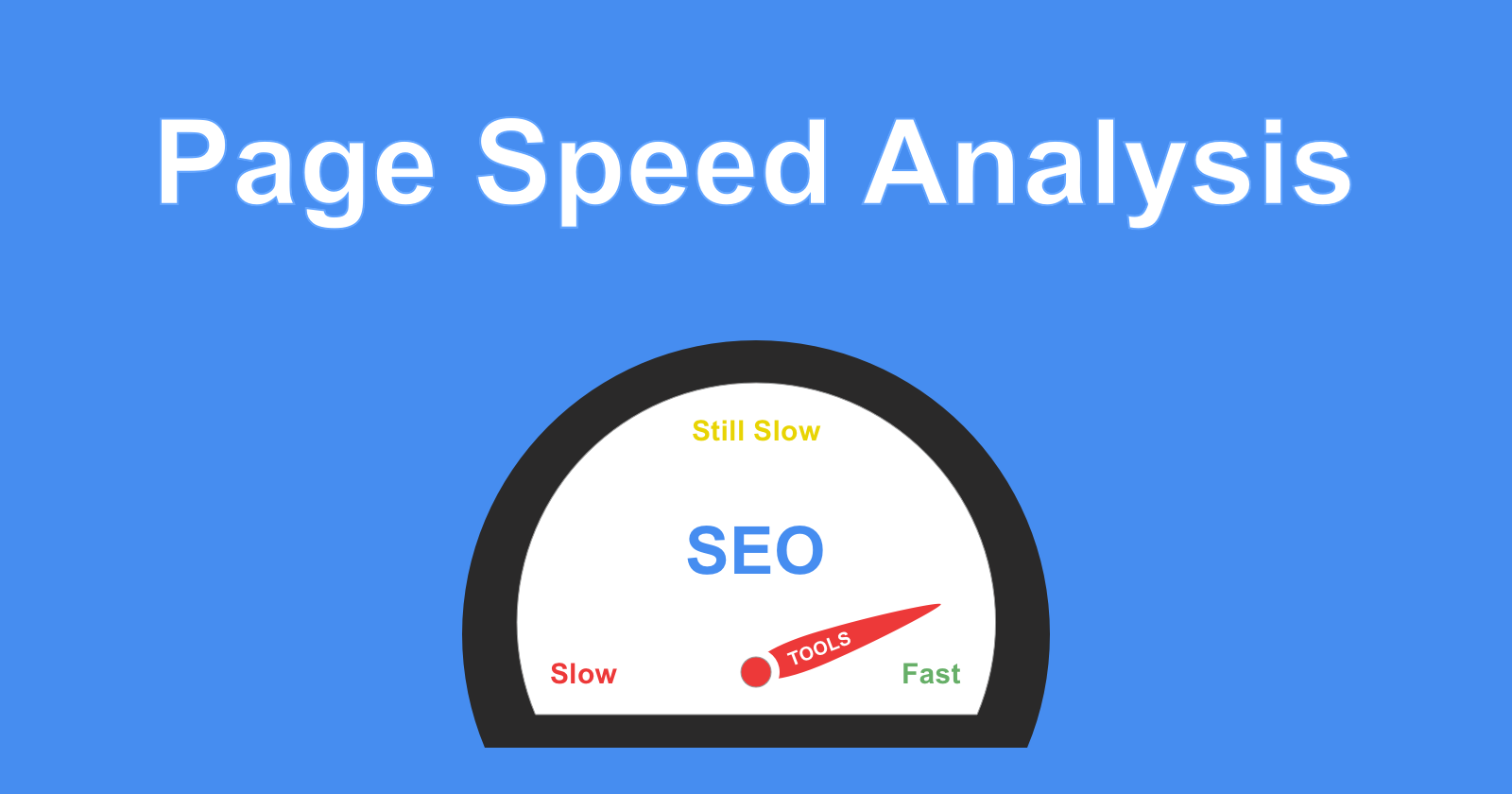 Visit Google's PageSpeed Insights Tool and type in your URL to get a sense of what you can do to make your site faster. Google will grade you on Mobile and Desktop from 1 to 100 and provide tips for reducing load times.
Redirects
Redirects allow you to redirect visitors and search engines to a different URL from the one they initially requested.
They will impact your SEO, but whether this is for the better or worse depends on a variety of conditions. In order to distinguish them, search engines frequently use distinctive URLs. When Google evaluates the page and the redirect, it will make an effort to determine how relevant the new page is to the keyword on the original page.
Make sure the previous URL and the one being redirected are related, or else you risk losing SEO rankings.
Internal linking
Internal linking inside product category pages may assist move visitors and searchers from one page to another on your website. And it is one of the most ignored aspects of an SEO strategy.
You may create a website ecosystem, and retain visitors to your sites. And it will increase the possibility that they will engage with your content or make a purchase by including internal links on your pages.
HTTPs
Among SEO activities for eCommerce websites, make sure that the keywords are considered while creating each of your URLs.
URLs are frequently generated automatically, and many marketers leave it that way before going on to another website. A prospective chance was lost by doing that, which is a mistake. You may improve your rankings and SEO skills by designing each URL as an extension of the page itself.
Mobile responsive
By the end of 2021, mobile devices accounted for over 60% of all Google searches.
In light of this, it is clear that your SEO approach will be more successful if your website is mobile responsive as well as mobile friendly.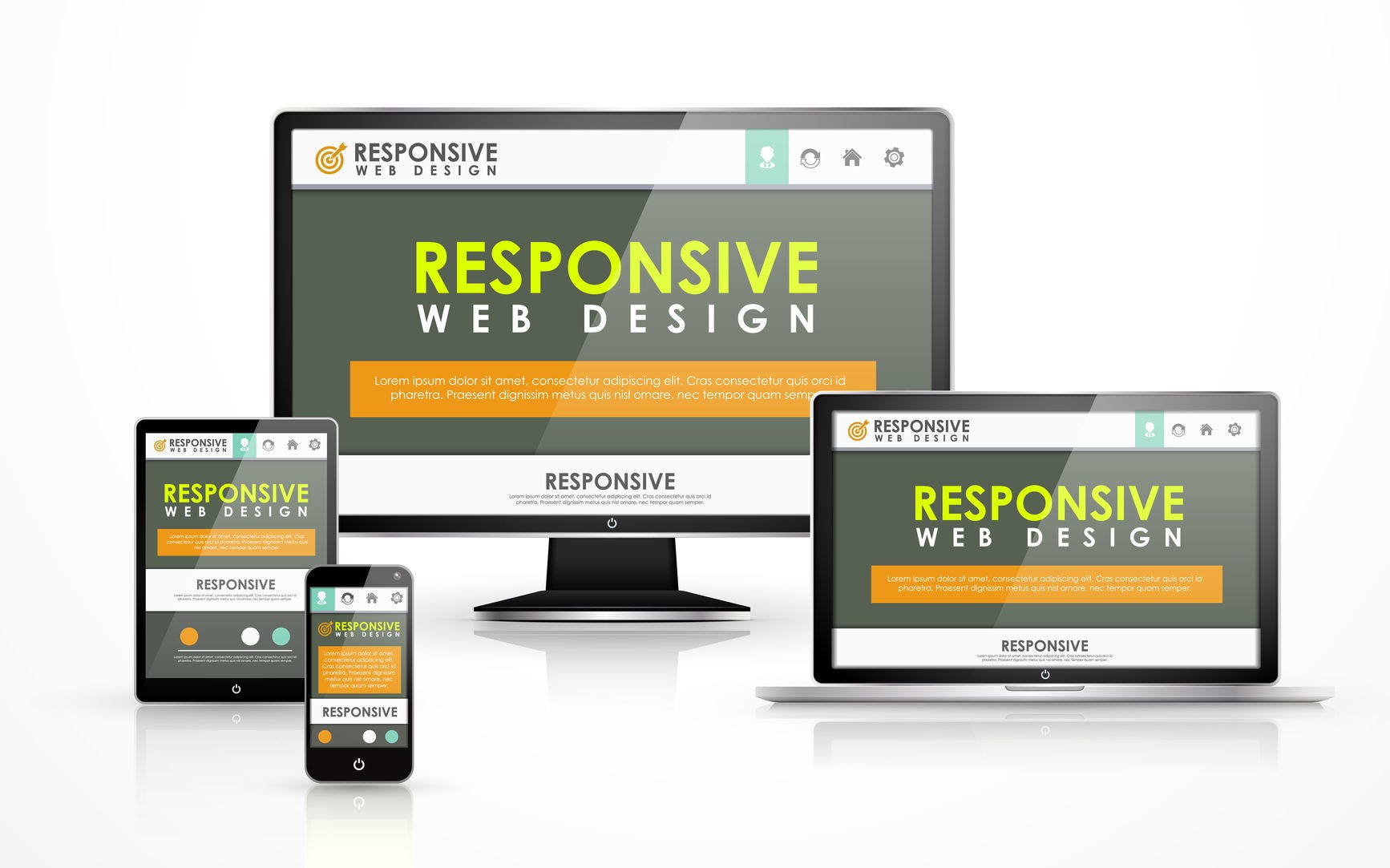 Duplicate content
Google aggressively dislikes duplicate content and will penalize websites with an excessive number of repetitive pages.
When creating content or category pages, make sure they are distinct from the rest of your website and have something special to offer.
Hreflang
An HTML element called Hreflang is used to specify the language and geographic targeting of a website.
If you have many copies of the same page in different languages, using Hreflang to distinguish them on Google might be beneficial for your SEO strategy. You don't want to be penalized for attempting to reach out to diverse audiences all around the world.
Canonicals
By informing Google which version of a URL you wish to see in search results, canonical URLs or tags benefit your website.
Keywords may exist in numerous separate URLs within the same subjects or pages. Your SEO rankings may suffer without the master page's tagging since Google may punish you for using too many duplicated search phrases.
Sitemap
A sitemap is a method that identifies the pages, videos, and other assets on your website. In essence, the sitemap tells Google which pages are the most crucial, enabling it to properly crawl your website.
Sitemaps are an under-appreciated yet essential component of any eCommerce SEO plan. You may try to direct potential readers and viewers to particular sites by instructing search engines where to look. This will improve those pages' rankings and provide you with more control over site traffic.
Link Building/Offpage Strategies
Content and links are the two ranking elements that Google values most highly.
More than almost any other ranking criteria, backlinks from other websites with a high domain authority can help your website rank higher.
It takes a little more effort and time because they are considered off-page SEO. It is not just making a little change to your website. To get those links, you'll have to work with other bloggers and merchants.
Among the most efficient and simple to master are the following five distinctive link-building opportunities.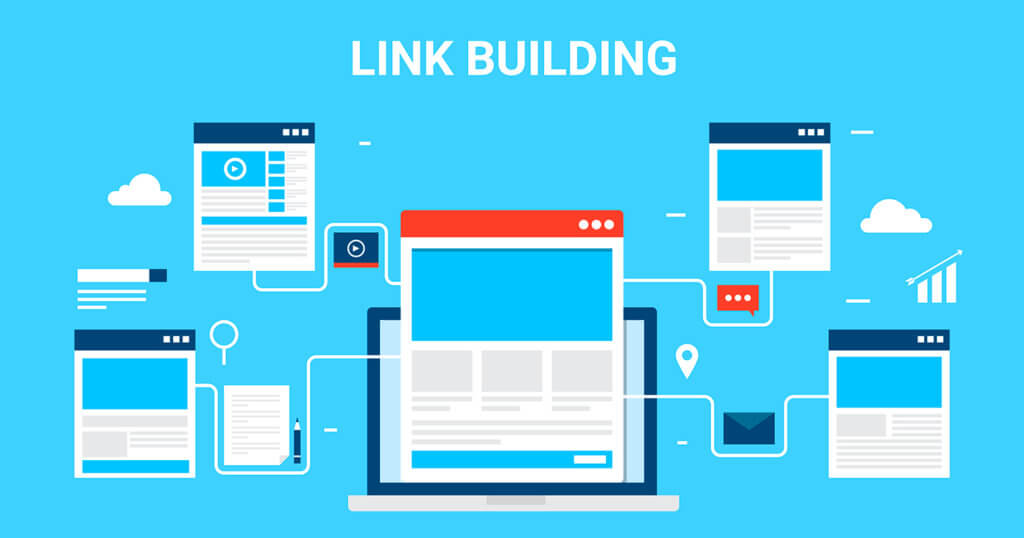 Resource page link building
Without a clearer description, resource pages are just pages with links to other websites with information about your sector.
They can take on several shapes, frequently as blog posts or simply as straightforward, static websites. Even while they might not have the same authority as blogs, static sites are often simpler to create and can help you rank better.
Despite the fact that the latter may not provide you authority because of the page's massive quantity of links, they are considerably simpler to obtain and will help your rankings.
Partnering with influencers
Influencers are persons in your business or area that don't directly compete with you but have a sizable following and/or a highly-ranked website.
Influencer marketing is definitely something you've heard about. But working together with influencers for eCommerce SEO is a bit different.
The objective is to have a link back to your website from their website rather than paying an influencer to promote your goods on social media. This might be a link to an existing page on their website or a blog post with product details.
Broken link building
One of the best and simplest link-building strategies is broken link construction, sometimes known as "building links by trying to fix the internet."
It operates by searching websites in your niche for broken links using a browser plugin. You may go through resource sites or blog postings on your topic for a double-whammy.
This type of plugin makes it simple to identify broken links because they are marked in red. If you see one on a website, you can email the owner to try and have the problem resolved.
Stealing competitor's links
You may check your competitors' keywords, discover where all of their links are coming from, and try to steal them for yourself by using a service like Ahrefs.
This is how:
Enter their URL in the site navigator.
Select the "backlinks" tab from the menu on the left.
Filter results based on "One link per domain" and "Dofollow" links (Dofollow links tell Google to follow them, nofollow links tell Google not to follow them).
With this, you can identify the particular websites and pages from which your rivals are linking.
Guest posting
Link building is made easier by utilizing guest posting on sites and in articles. It may assist your website in developing connections with industry leaders and websites. In addition, it leverages its knowledge and audience to broaden the exposure of your own website.
You may improve your SEO keyword rankings by gaining high-quality connections to and from your site through guest blogging.
Best eCommerce SEO tools for beginners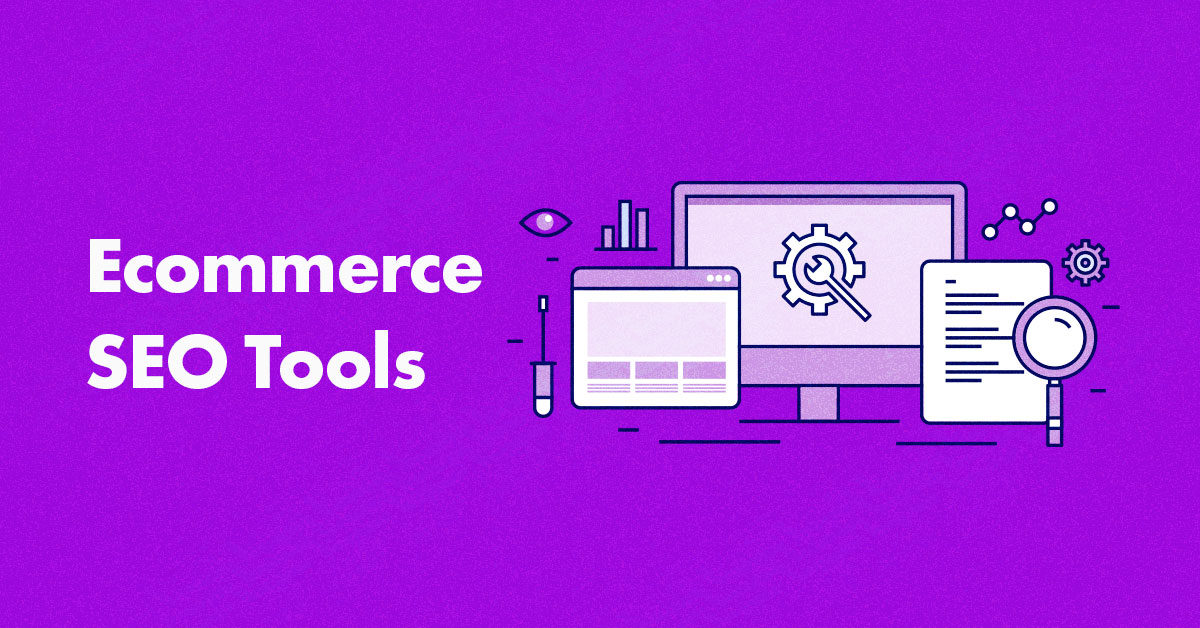 SEO: Image Optimizer Page Speed
This AVADA Shopify SEO tool is the ideal plug-in for assisting eCommerce companies on how to do SEO of eCommerce websites to outrank rivals. To optimize your website for search, it aids with picture reduction, site performance optimization, schema markup, and more. Additionally, it provides customer service around-the-clock.
SEOAnt SEO & Image Optimizer
You may use the free all-in-one SEO tool SEOAnt SEO & Image Optimizer to perform eCommerce SEO checkup reports. You can also monitor SEO health, correct broken links, and redirects, and increase traffic from Google. Additionally, you will quickly modify metadata and alt text in masse.
Google Analytics
You'll utilize Google Analytics if you own a website. With the help of this free SEO tool, which detects and reports website traffic, you can better understand your consumers' needs. Also, you can enhance your store's SEO and marketing return on investment. You may link Google Analytics to Shopify Analytics as a Shopify store owner and select particular eCommerce data to track.
Ahrefs
eCommerce marketing experts employ a lot of the capabilities to build SEO strategies and get better Google rankings. When looking at SEO tools, you may come across Ahrefs as a rival to Moz and Semrush, two prominent SEO software providers.
Utilize Ahrefs to examine the link profile, keyword rankings, and general SEO performance of a website. It may also be useful to find keywords for YouTube, Amazon, and Google. Ahrefs provides useful capabilities, such as SEO reviews, competitor analysis, PPC attributes, and excellent content analysis.
To conclude,
Creating an eCommerce SEO strategy can be simple and easy if you use the right tools. At Magenest, we always recommend using Google Trends, Answer the Public, and Ubersuggest for keyword research to optimize your website for better search engine ranking. These are just a few of our favorite eCommerce SEO tools that yield great results without breaking the bank.
As your business grows, you may want to consider expanding your budget to include other paid options like Moz Pro and Ahrefs. And don't forget about good old-fashioned blogging– regular blog posts help increase brand awareness and improve click-through rates.
If you need help to start or want someone to handle all things digital marketing for you, contact us today. One of our expert strategists will be happy to chat with you about how we could help with how to do eCommerce website SEO and take your business to new heights online.