As a modern business owner, staying on top of the ever-shifting landscape of digital marketing can be overwhelming. With so many elements to consider, it's easy to overlook some key components like SEO for your eCommerce website. To give yourself a competitive advantage and increase the visibility of your products, you need to make sure that your eCommerce site is optimized for search engines.
Having an efficient SEO strategy in place is essential to ensure that all potential customers can find exactly what they're looking for quickly and easily without having to struggle through irrelevant search results. That's why it's important to take the time now and go through our comprehensive eCommerce SEO checklist – which we'll be discussing in this blog post – and use it as a guide in creating an effective plan that will help maximize your online presence!
eCommerce site-wide checklist
The first section of our eCommerce SEO checklist focuses on site-wide adjustments you may make to ensure your online store is up to pace. Some of these suggestions will aid with eCommerce SEO, but more significantly, all of these suggestions will improve the user experience for those that visit your website.
Keep your branding constant
The first thing you need to be aware of is the need of using consistent branding at all times. Ensure that the page title and your brand or logo are both prominently displayed on your homepage. In addition to helping to market and expand your company, this will help you get awareness both offline and on search engine result pages.
Among the eCommerce SEO checklist, the simplest ways to gain repeat business from your clients are through social media and newsletters, so be sure to promote these channels on your website. Use icons, links, or social widgets to add your social media accounts to your footer at the very least.
If your header still has room, that would also be a fantastic place for them. Use scroll-triggered icons in your sidebar to bring attention to your newsletter's promotion. A wonderful giveaway is usually effective in encouraging subscribers.
Ensure that people may access your most vital pages from the menu on your website. The shopping cart, customer service information, and frequently asked questions (FAQs) including important information like shipping charges and payment methods should always be accessible. Users won't find it easy to purchase on your website if they can't discover these pages.
Employ security seals and SSL
Here's a crucial element in building trust: If your website has an SSL certificate, it will display the attractive green padlock in the address bar of your visitors' browsers, informing them that their transactions are secure.
Customers will be more confident when entering their home address, credit card information, or any other personal information you want of them thanks to these factors. Security seals are another option.
eCommerce SEO checklist – Homepage
Although you don't always need to make your eCommerce site's homepage SEO-friendly, you shouldn't neglect it entirely either. There are a few things you can do to ensure that any new visitors will stay and shop, as well as make purchases: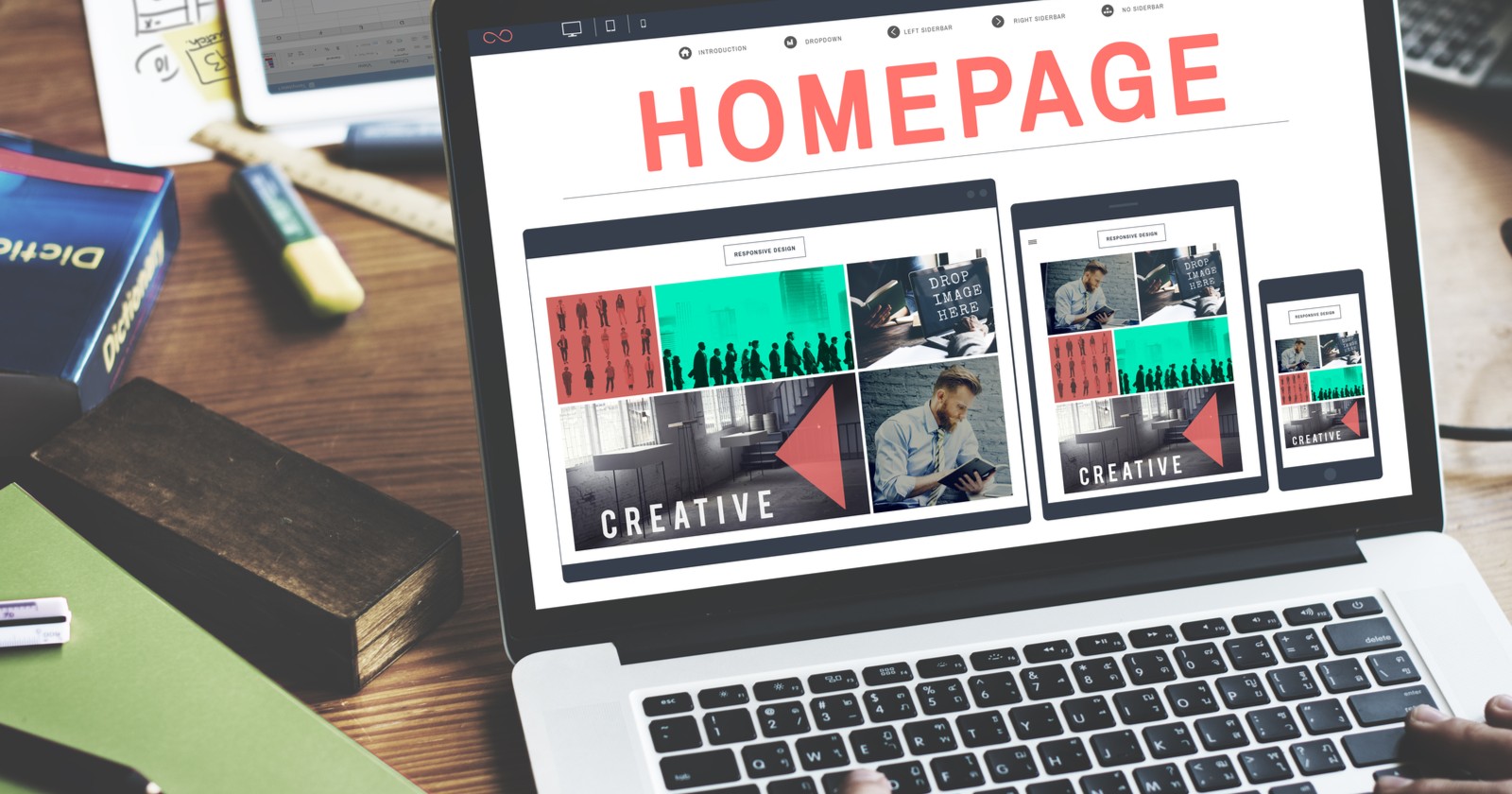 Present highlighted goods
Additionally, you must set up a prominent area on your site for highlighted products or something like, often your main offerings or the things that are presently on sale. Visitors will immediately be triggered by this, and it also serves as a useful indicator of whether they are at the appropriate online store.
Add a strong call to action
You need a stark call to action on your homepage. It could alter over time, for instance, if you decide to advertise certain goods or conduct special seasonal specials like a Black Friday deal. Whatever your CTA may be, you must make sure it is always clear to see and that it fulfills the requirements and expectations of your visitors.
Product browsing and categorization
A fantastic website is one thing, but it won't be of much use to anyone if users can't locate the things they want to purchase. Because of this, the next item on our eCommerce checklist is all about making it simple for buyers to locate your items when they perform a site search.
Including a search option
A search function should be included in any online store with more than 20 goods. Since your visitors will likely prefer using the search option for navigation, position it prominently where it can be seen. Be sure to optimize your search option in addition to the search result pages.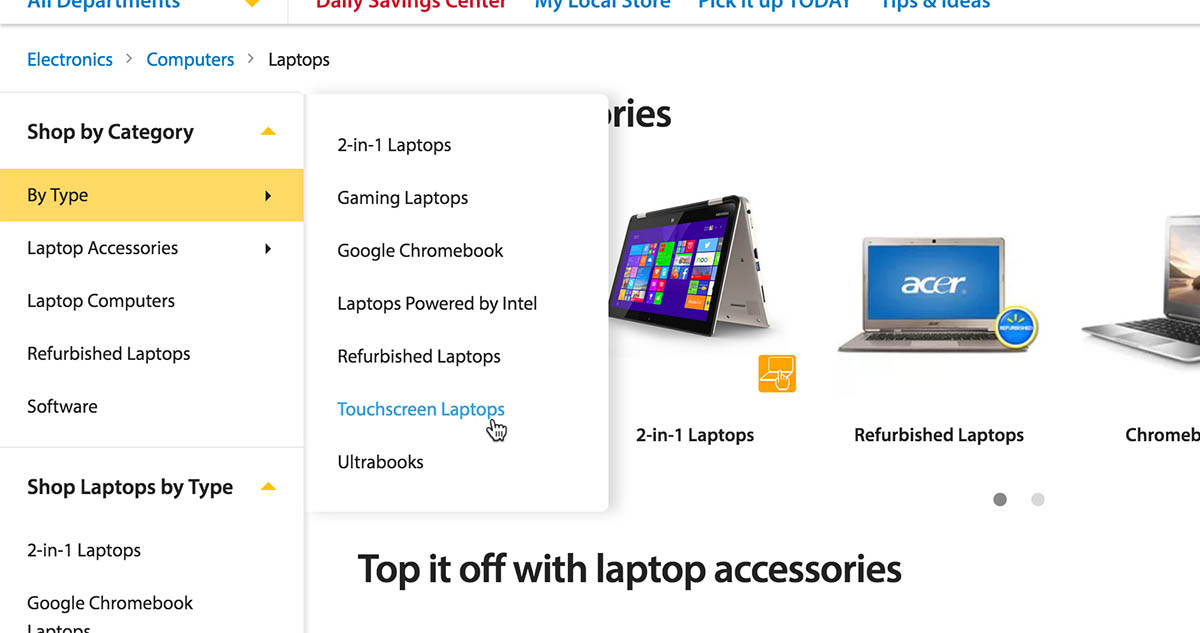 Employ product categories
It matters a lot how you organize your categories and make them visible to visitors. Particularly for individuals who are unsure about which specific things to buy, categories make it easy for visitors to rapidly access several groupings of products.
Despite having a sizable number of categories (or departments), Amazon does its best to make it obvious what kinds of items each one contains. This has a lot to do with the names of these categories and the proper use of their subgroups.
Consider your customers when you review the categories in your store. Are they logical? Do you think a visitor would use these terms? You're headed in the correct direction if the response is yes.
On category pages, include an introduction
In addition to spelling out your category's name clearly, be sure to give it a pleasant introduction on the category pages. This introduction serves as the binding agent that combines the selection of products on that page.
This is very useful for search engines since it helps them determine the page's topic. Additionally, it makes the category pages operate similarly to cornerstone content.
Include thumbnails of your items
Most of the time, product pictures speak for themselves. This is particularly true for sites like your category or internal search result pages, which just don't have room for a thousand words describing a single product.
More people will visit that page by clicking if you include a great thumbnail of the clothing or painting. Visitors find it simpler to select items from a large range of options on category or search result pages thanks to effective thumbnail photos
Product pages
Creating your product pages likely took a lot of your time and work. But are you certain that there isn't anything lacking or that anything might be made better? You can make sure that your product pages seem as good as possible by using this area of our eCommerce website SEO audit list.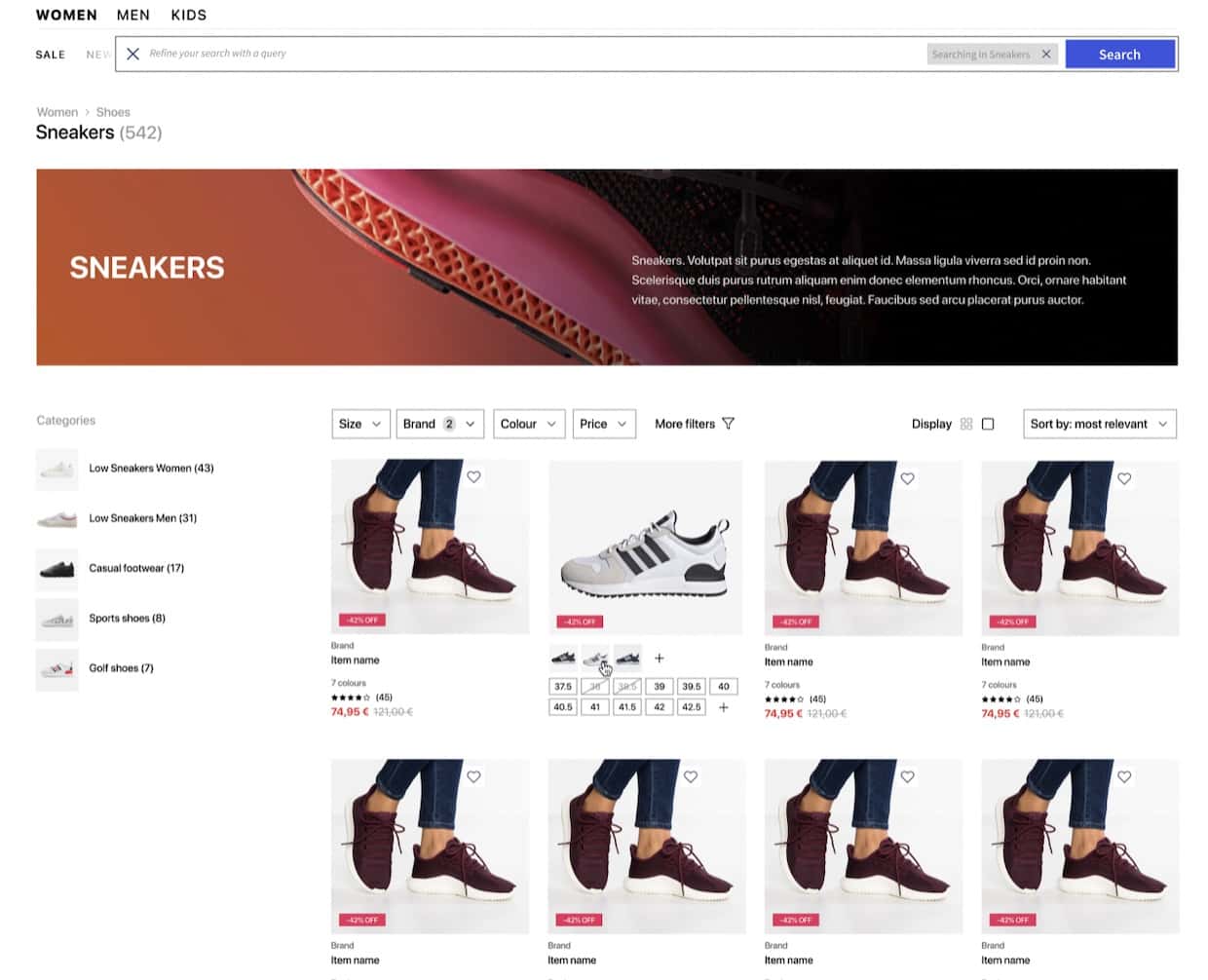 Be transparent about prices
We cannot stress this enough: be transparent with your pricing. Customers may decide not to make a purchase if unexpected fees like shipping or taxes are added later in the checkout process. Be open about these extra charges (if any) from the beginning.
You could even take advantage of this by providing free delivery on purchases over a specific amount, like $20 or $50. Surprise charges are really annoying, and it's also important to note that they are currently forbidden in the EU.
Display product reviews
Building trust is beneficial for all online companies. Sincere product reviews really assist with this. For websites that feature user reviews from third sources, one thing we advise is copying a few of those evaluations to your own website. Likewise, including third-party ratings in a widget would be a fantastic solution. For the best results, place them next to your call to action.
Promote similar items
Make use of their interest once you have it. If someone purchases an iPhone from your website, it is likely that they will also require a case and perhaps even a set of those premium wireless earbuds. But when a buyer has just spent full price for a new iPhone, they could seem a little less pricey!
When you include a similar items section or a "other customers also bought" section on your product page, upsells, bundles, and other features will be enabled. We strongly advise including them.
Your product page should have a call to action
To begin the purchase, your visitor must click the Add to Cart button on your product page. Never hide the button! Though fewer stores now mistakenly hide the Add to Cart button than in the past, we nonetheless advise you to carefully inspect the button to ensure that it is clearly visible.
This is particularly true if you have a second call to action, something like "Add to wish list". It is necessary that the Add to Cart button be the biggest on your product page. So that it sticks out the most.
Shopping cart and checkout
It's easy to miss the particulars of your shopping cart and checkout procedure. However, the consumer journey is greatly impacted by these sections of your website. Therefore, we recommend you take your time and make sure everything is operating without a problem in this portion of our eCommerce website SEO checklist.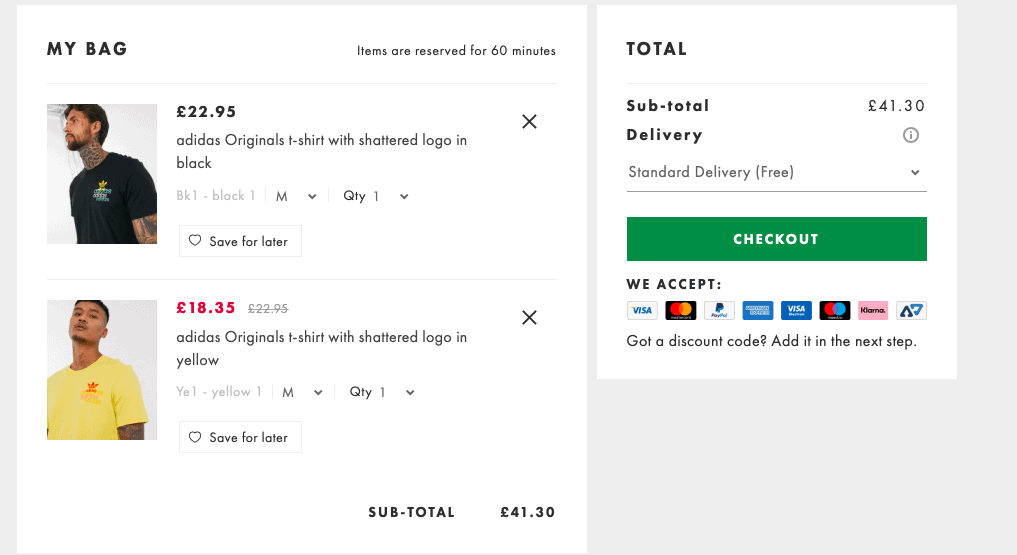 Make it simple to locate the shopping cart
No matter how sincere your intentions may be, the majority of the time your main objective is to make as much money as you can. And your shopping cart is where you do that. Don't make consumers hunt for your shopping cart; keep it available and obvious at all times just for this reason.
Additionally, we recommend putting a count of the items in the cart symbol. It will aid users in remembering whether they have already added items to their shopping carts.
Display the payment choices right away
This eCommerce SEO checklist item is all about avoiding surprises. When you finally complete the checkout process and discover that the payment is not supported, it is really upsetting. Again, it is now legally required to show your approved payment options to clients before they go to the checkout if your eCommerce store is located in the EU.
No need to register
Never need clients to register an account in order to make a purchase. We firmly believe that forcing customers to register an account is inappropriate. It only holds true if opening an account enables the user to benefits like simple license renewal, control over recurring payments, or similar things.
Customers certainly wouldn't mind creating an account to perform these chores in a safe environment. But while they're shopping for garments, having an account only makes sense for convenience (avoiding having to enter address information again, etc.). Therefore, it should be optional.
Making ensuring that your site looks its best everywhere it appears is the last step in our SEO checklist for eCommerce websites. That may be on social media or in the Google search results, so get ready to provide a strong first impression!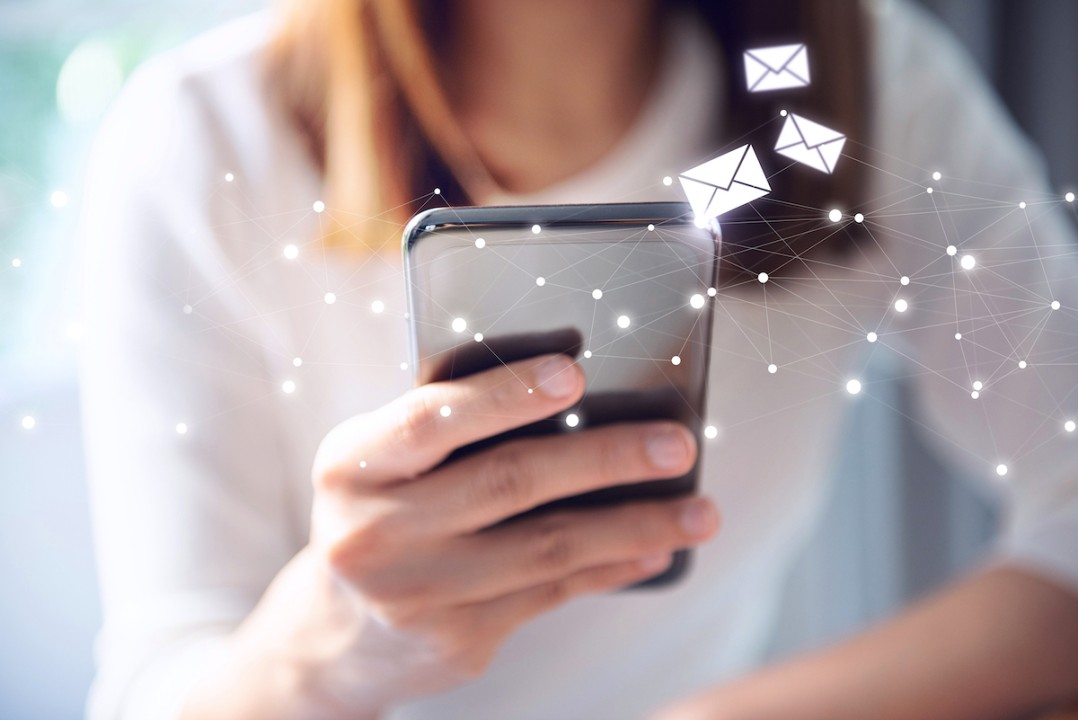 Improve your Meta descriptions and SEO titles
SEO titles and meta descriptions play a very significant function, more so than with any other website with eCommerce sites. Whereas Google can definitely create an appropriate and keyword-related invitation to your information pages, there's a good probability that your product page either lacks sufficient product information or has information about your customer service or warranty that Google may utilize instead.
To prevent Google from displaying incorrect information in search results, be sure to provide a product-focused meta description to your product pages!
Enhance your pages using structured data
For technical SEO purposes, we advise adding schema.org structured data to your product pages. Search engines, such as Google Shopping, will better grasp the contents of your website with the aid of Schema.org markup. Additionally, it could make your page more noticeable in search results!
See if you can expand this to even more specific schemas, at the very least including schema.org/Product and schema.org/Offer. If you don't know precisely what you're doing, contact your web developer for assistance. Adding schema.org markup is more technical than improving your product description.
Make sure to include OpenGraph and Twitter Cards in addition to the data from schema.org. These make sure that your items or information are visible as beautifully as possible when others share it.
In Conclusion,
Thank you for reading our eCommerce SEO checklist. We hope that this has been helpful in optimizing your website for search engines. If you have any questions or would like help with implementing these strategies, please don't hesitate to contact us. We specialize in helping eCommerce businesses grow their online presence and increase sales.