Payment method is a crucial part of any online store. If you want to gain more sales; you have to optimize purchasing methods that are easy and convenient for both you and buyers. Besides, these methods must secure customers' payment information and make sure transactions are conducted properly. If customers feel your purchasing systems are having problems, they will stop buying in your store. That is why you have to carefully choose the best eCommerce payment methods that ensure security and convenience for customers.
In this blog, we will suggest some payment methods and help you choose the best one.
What is eCommerce payment method?
eCommerce payment is a model of non-cash transactions that has been used in the buying process of eCommerce. In simple words, this payment method is a way to conduct transactions and carry out all payment activities such as making payments, transferring, depositing, or withdrawing money, etc., on the internet.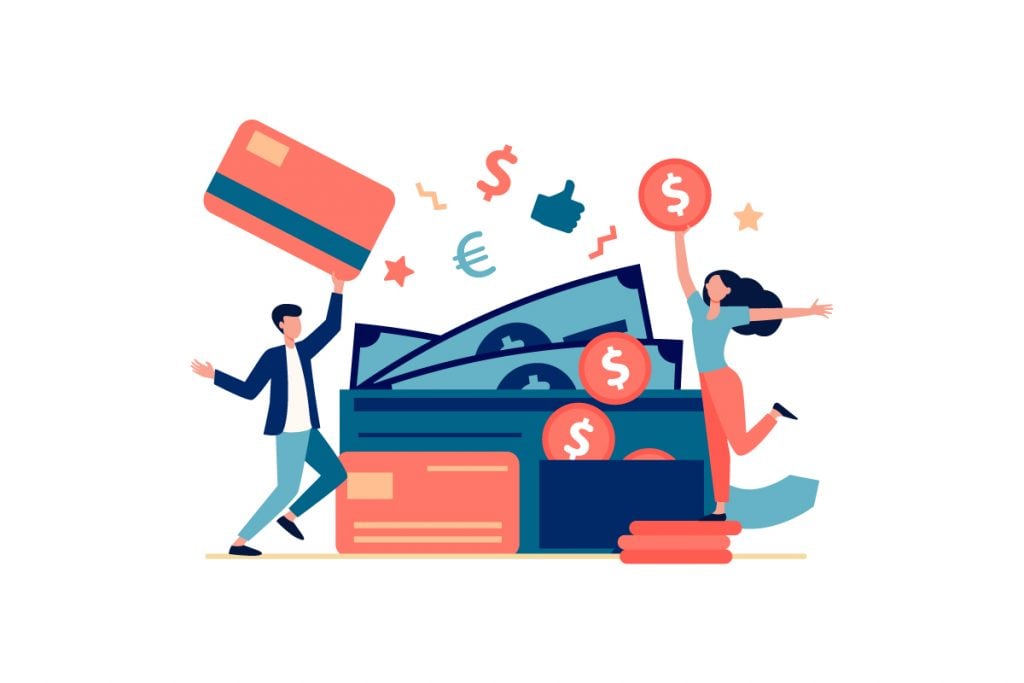 Usually, this method is made through eCommerce payment gateways (acting as an intermediary to carry out online cash flow transactions, with links to commercial banks) or account users' online banking systems.
The prominent benefits of eCommerce payment methods
Easy checkout
Customers can abandon their carts because of the complex and time-consuming checkout process. Customers will leave the site and stop purchasing if they find that the online store doesn't have the payment methods they want or the payment process takes too much time.
Professionalize your online business
Most consumers, especially young people, prefer electronic payment methods such as internet banking, electronic wallet, QR code, etc., because of their convenience. Therefore, business owners that do not have an online payment system will also face many disadvantages.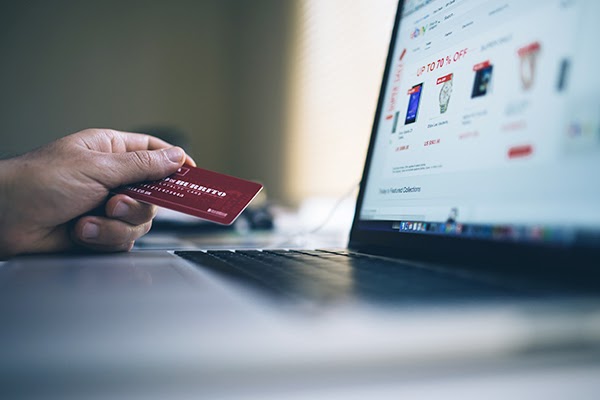 In the long run, once consumers' confidence has been created about the quality of goods, the payment of cash for online purchases will no longer exist. Today's eCommerce payment has also diversified their forms of payment, giving users more choices.
Security
Any payment solution provider must follow up the rules and standards of data security, as PCI-DSS compliance. eCommerce payment solutions companies will secure customers' payment information. However, risks of leaking and exploiting customers' information can occur, even rarely. Merchants should choose trustworthy and common payment service providers.
Manage income effectively
eCommerce payment methods are beneficial for merchants, especially those owning multi-channel stores. Payment solution providers assist sellers in managing both online and offline stores. They offer custom solutions scaling with diverse companies and meet business owners' needs.
How to choose the Best eCommerce Payment Methods for eCommerce Store?
Before choosing the best appropriate eCommerce payment methods for your store, you have to define your customers and how they pay for your items? Because a variety of audiences have different respondents with payment technologies, you should focus on popular and trustworthy payment methods.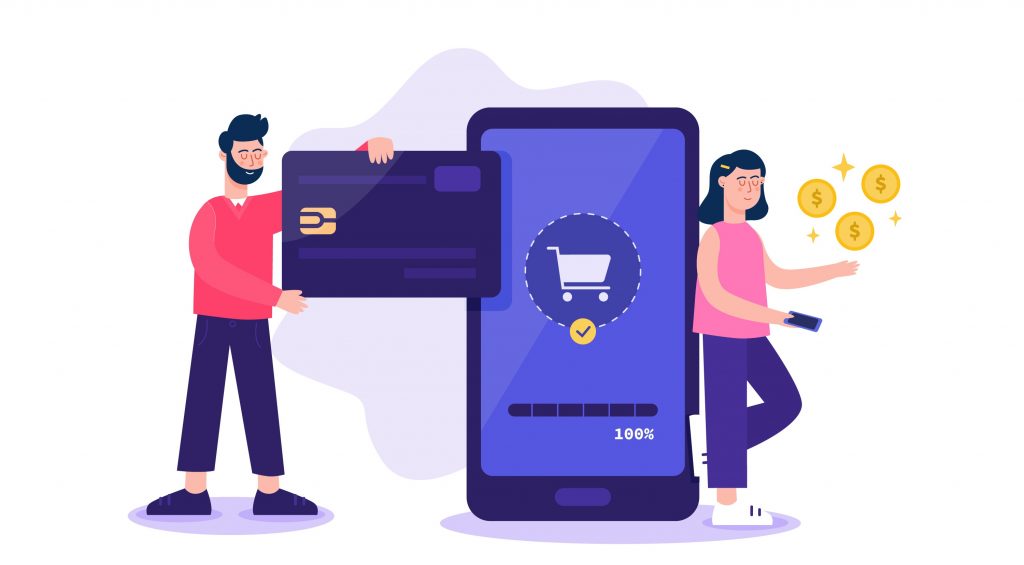 Providing types of unreliable payment systems can lead to settlement risk and information leaking. But again, if your eCommerce store doesn't have proper online payment systems, your customers will abandon carts before finishing checkout. Analyzing the demand of your audience and defining your business niche is the first thing you need to do. Then you should research and test some electronic payment methods to find the ones that best suit your business's requirements.
6 best eCommerce payment methods for businesses
Payment by card
The card is the most common payment method applying in any type of transaction, even paying online. Merchants can reach the international market with debit and credit cards by integrating a payment gateway into their store or requiring customers to transfer money with mobile banking.
Credit card
Since credit cards are easy and mostly safe to use, major popularity uses them in online purchases. Shoppers only need to fill in the card details at the checkout to finish buying the products. CVV, short for Card Verification Value, is the most critical information to be secured. By comparing card holders' information and the CVV numbers, businesses can detect any fraud. Besides being simple, shoppers use a credit card to use extra features, such as discounts and reward programs. The most international credit cards are American Express, Visa, and MasterCard.
Debit card
Debit Card is one of the most common payment methods, following credit card. While the purchasing process is the same, however, the debit card is actually purchased by buyers at the end of the billing period, not right after finishing checkout. As a result, shoppers tend to spend more than they can pay.
Payment gateway
An eCommerce payment gateway is essentially a service that allows customers to transact at eCommerce websites. It is like a middleman between your customers and merchants, ensuring the transaction is carried out promptly. The payment gateway takes payment information from the customer and sends it to the acquirer, who then sends the payment acceptance or rejection back to the consumer. It secures the cardholder's information, guarantees that money is accessible, and allows businesses to be paid. It serves as a link between a merchant's website and their payment processor.
Payment gateway is a common solution for most eCommerce stores. It is easy and convenient for customers to use. With only minutes, buyers can complete the checkout process and order their items successfully. Merchants can integrate many payment gateways into online stores by using payment integration extensions from Magenest stores that have the best payment solutions like Stripe, Opayo, Paya, and more.
Electronic wallet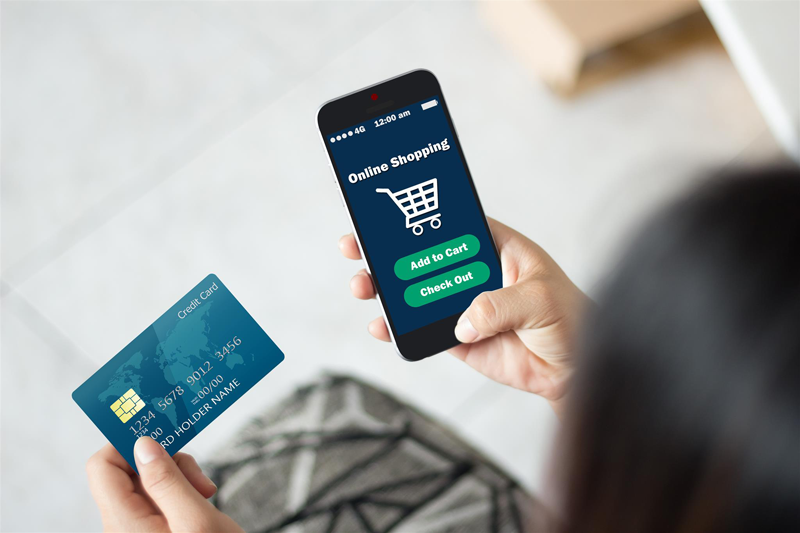 An E-wallet is an electronic card that is used to conduct transactions online via mobile devices and computers. It is the same with a credit or debit card. Individuals' bank accounts will link with e-wallets to help users carry out the purchasing process. With an e-wallet, users can receive, transfer money, pay bills, and use services that integrate with an e-wallet like movie tickets or mobile cards. Users can make payments for groceries and online purchases too.
When finishing the checkout process, the E-wallet automatically fills in the user's information on the payment form. The users need to enter their password to activate their E-wallet. Thus, the consumers don't need to fill out the order form on any other website because users' information is in the database and updated automatically.
Mobile banking
Mobile banking is the best eCommerce payment method for any online store because of its convenience and popularity. Mobile commerce share in eCommerce will reach 72.9% globally by 2021 as experts expected. People use mobile more than any other device to shop online. So, it is easier for customers to pay via mobile payment apps when shopping instead of paying by physical card.
The mobile banking system is built on a model of links between banks, telecommunications providers, and users. People can download mobile banking apps onto smartphones or tablets, and they can access their bank accounts with just a few clicks. They can track spending, pay bills, and send money domestically and abroad. Users can carry out all transactions and utilize banking services without going to ATMs or banks.
QR code
Technological advancement is also the reason why QR Code payment is increasingly popular. This eCommerce payment method is quite simple, compact, easy to use, and user-friendly. QR Code feature is currently available on mobile applications of banks, Google products, and services such as Google Chart or Google Maps, on signs, buses, business cards, magazines, websites, and goods at supermarkets and convenience stores.
Users use the phone camera to scan the QR code to transfer money, pay bills, and purchase goods. With just one scan, after a few seconds, you have successfully made payments at restaurants, supermarkets, convenience stores, taxis, even eCommerce websites, or on any product with a code. QR without using cash, or a card, do not worry about revealing personal information at payment points.
How does the eCommerce payment process work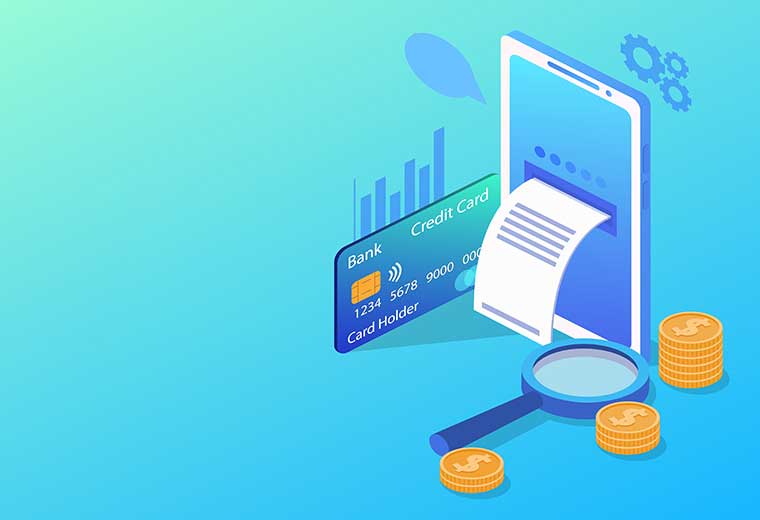 With a payment card and a computer, a smart mobile device connected to the Internet, consumers can purchase goods and services through the website. Here are the basic steps for buying and paying online:
Step 1: Customers go to the website of the merchants. Buyers research the goods or services and choose the best one.
Step 2: After the selection is complete, customers will place an order by filling in the details requested by the supplier, including Personal Information, delivery method and time, and way of purchase.
Step 3: The website system will display purchase invoices for buyers to check information on invoices. Confirm if it is correct to proceed to the checkout step.
Step 4: If the website accepts online payments, buyers can complete the payment right on the website. Currently, eCommerce websites all accept Visa or MasterCard branded debit and credit cards. Customers need to fill in card information such as Card number, expiration date, CVV, or other information depending on the request of the issuing bank. If buyers use an e-wallet, they don't have to fill in your information instead of a password.
Step 5: After completing the checkout process, merchants are notified about successful orders. The website system will send an order confirmation email to the customers' mailboxes.
Final word
There are plenty of payment systems you can integrate into your online store. You have to choose the best eCommerce payment methods that are in line with your business objectives. These methods can ensure that you can carry out transactions quickly, properly, and safely as well as satisfy customers. Hope that with our recommendation, you can understand more about payment methods and define what is the appropriate ones for your eCommerce business!
If you have any questions or want to build your online store successfully, don't hesitate to contact us now.