In recent years, the D2C (direct-to-consumer) sector has been increasing at double-digit rates. In 2023, it is expected to expand at a rate of 19.2%. These figures are pre-COVID-19, so the propensity to go direct-to-consumer will likely grow much more in the face of the supply chain unpredictability and loss of control we've seen in recent months. In this article, we are going to define what are direct to consumer brands and explore some examples of direct to consumer brands through new business case studies.
What are Direct to Consumer brands?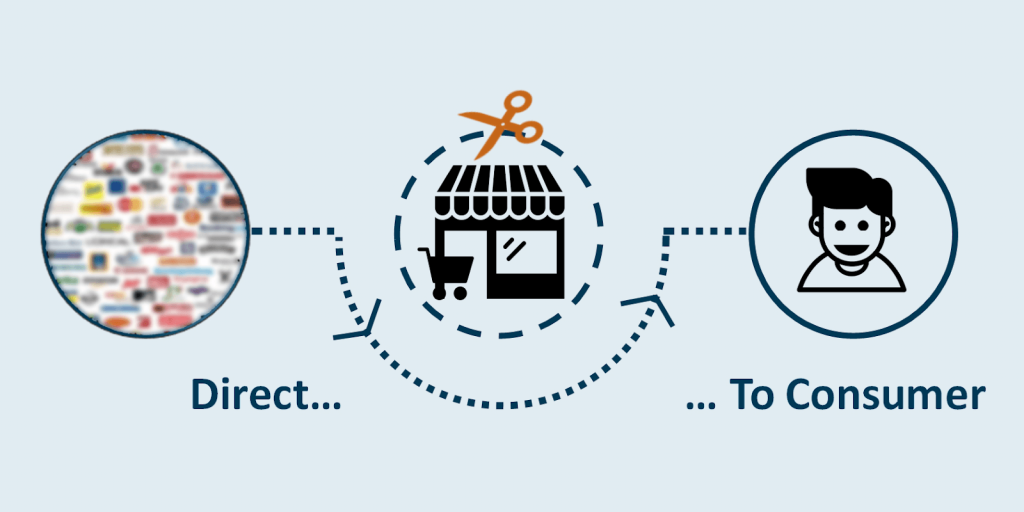 Direct to consumer meaning is defined as brands whose products' promotional and sales activities bypass third party channels such as intermediate retailers and thereby, directly sell products or services to target group consumers, whether it is offline physical stores or online stores.
D2C allows brands to own their whole purchasing process, not just their products, and operate as a technical operator, testing and learning with vital new first-hand data. The main benefit of direct-to-consumer marketing is that it focuses on customers, resulting in more brand loyalty. Direct-to-consumer requires lower expenses than physical retail because it has fewer business components, such as staff, purchasing costs, sending confirmation, and renting or opening a physical store. A direct-to-consumer model allows you to reach a far larger global audience and take advantage of an almost limitless market.
Why is there a rise of direct to consumer brands?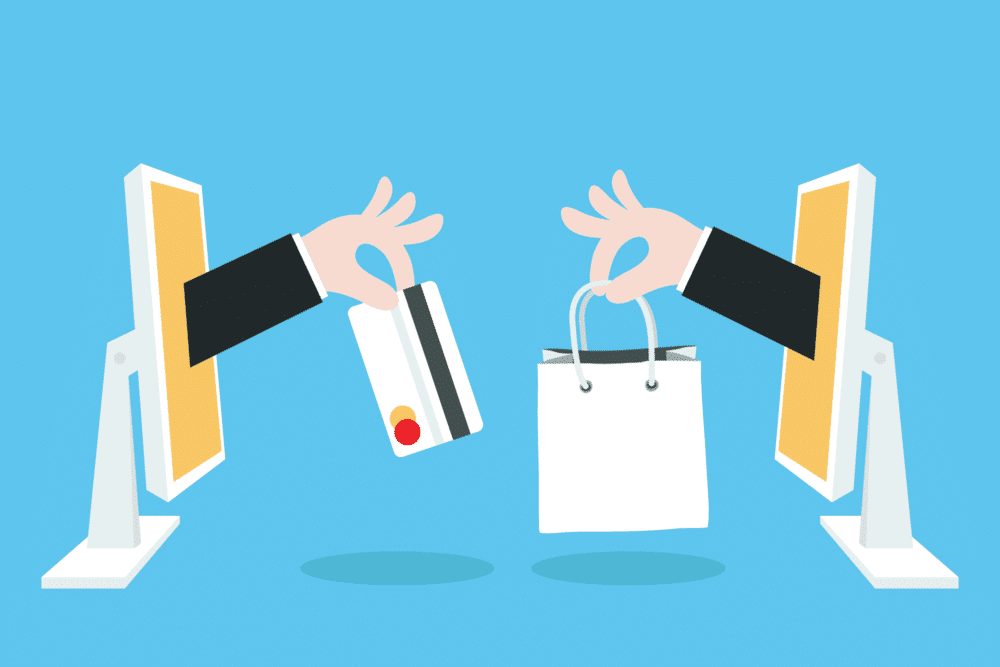 The Direct to Consumer model is easy to organize, even in a start-up phase. eCommerce has made it much easier to sell directly to customers. For example, as soon as customers can purchase a product on social media via their smartphone, third parties are no longer necessary.
Certainly not when you consider that an average of 130 million Instagram accounts click on a shop message per month. This is in contrast to the past when as a brand you could only reach people through a physical store. Small independent brands struggled to be visible in brick-and-mortar stores. You had to convince the retailer, distributor or wholesaler that customers would buy your product and that you could create enough inventory to meet large purchase orders. Now brands can bypass intermediaries and reach customers themselves.
This does not mean it's easy as brands still need to offer high quality products and work on their branding so that they can be found by customers. A huge contributing factor is the trend of direct to consumer brands 2021 and 2023 when the pandemic has forced people to stay inside, leading to more online shopping at home.
How is Direct to Consumer Commerce changing physical retail?
Direct to Consumer has not only become so popular because of technology. Top Direct to Consumer brands have also spent a lot of time making their own brick-and-mortar stores more interesting. Mattress brand Casper, for example, opened a store in New York where people can take a nap for 30 minutes in one of the furnished Nap pods. They create an experience instead of directly selling their product. In this way, they enhance the brand experience and give customers the opportunity to experience the products first. Brands such as Nike, which used to sell through wholesalers and third parties, have made a shift in their strategy by now selling directly to customers. That's the efficient way to keep control over the customer experience. That's partly why John Donahoe, a tech executive, was named the new CEO. Mark Parker, Nike's previous CEO, commented on his successor: "His expertise in digital commerce, technology, global strategy, and leadership, combined with his strong relationship with the brand, makes him the best candidate to join the company, rapid technological transformation and to build on the positive impact of our Consumer Direct Offense." The footwear giant also announced that it would stop selling on Amazon, preferring to opt for Direct to Consumer, Nike said: "In order to focus Nike on the customer experience and building direct and personal retailers, we have decided to discontinue the current pilot with Amazon Retail."
Examples of direct to consumer brands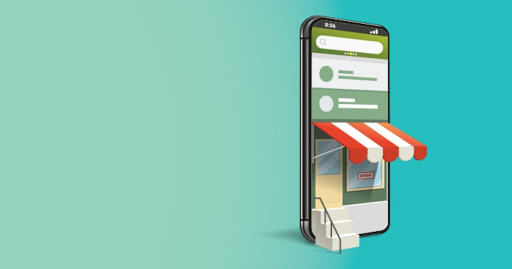 Interactive Advertising Bureau (IAB), an industry association of 650 (marketing) companies, has just released its new '250 Brands to Watch', an overview of the fastest growing Direct to Consumer brands in the US. These are companies that deliver their own products directly to their customers, without the intervention of retailers or other intermediaries.
Newcomers
These companies are "the leading edge of business," says IAB chief Randall Rothenberg. "We keep an eye on these brands because their business model, personal relationship with consumers and their go-to-market strategy have a major impact on how brands are born, how they profile themselves and what consumers expect. Traditional brands envy their agility and interaction with customers." They were not born on the high street, but on platforms such as Kickstarter, Amazon and Google. They reach exactly the right target group via channels such as Instagram, Pinterest and TikTok. Brands such as shoemaker Allbirds and razor supplier Harry's know how to create a new, and often more luxurious experience around a relatively simple product are examples of the biggest direct to consumer brands.
Established players
The Direct to consumer approach is not only reserved for newcomers, established players mentioned below are examples of best direct to consumer brands such as Disney (with Disney+) and Heineken (Drinkies) are also discovering how to serve customers directly. The German Dr. Oetker created new brands in the digital food world with Juit.com and Durst Express.de.
Drinkies: Traditionally, the alcohol customers buy in stores relies on what's called the three-tier model. It basically means that alcoholic beverage producers are required to sell to alcohol wholesalers, who then sell to retailers. As a result, just a few brands are allowed the opportunity to be distributed across the country. The challenge for e-commerce alcohol firms is persuading people to buy a drink they've never experienced before. Direct to consumer branding, inexplicably, can assist. It's marketed as a health-conscious, hard alcohol alternative available only online. What's more, folks who buy alcohol on the internet aren't doing so because they've discovered a new type of vodka or wine. They're looking for something else. "Customers are buying into the brand equity."
>> Read more: Direct to consumer marketing: Strategies, benefits, and examples
Direct to consumer brands 2023 – disruptive models to remember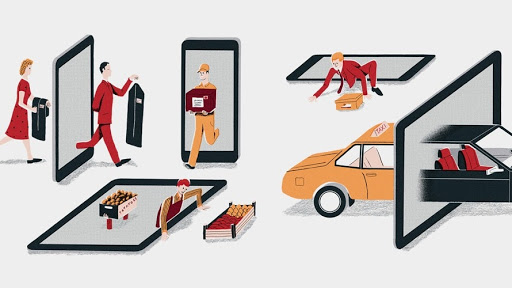 Traditional wholesales are moving to direct to consumer
Older and conventional retailers are either purchasing DTC companies or building in-house brands that match the branding and strategy of DTC companies in order to gain greater market share and appeal to different types of customers. In past times, traditional brands used to depend on third parties to sell products. However, in recent days, wholesales can freely contact their own customers, understand customers' needs and thereby offer the right product in the right place.
New brands are starting DTC by using an e-commerce model
Undeniably, it is convinced that since the world is covered with technology equipment and platforms, the world itself is becoming a smaller village. It is now the time when brands can contact their customers directly. Besides, due to the covid 19 pandemic, people are limited staying inside to protect their health and the society, it is no longer the physical stores that account for a large amount of sales.
DTC brands are branching out into new areas
One of the most typical ways for DTC brands to achieve greater success after launch is through product diversity. Diversification reduces risk in the event of a downturn in the business and provides an additional barrier to competition. DTC brands frequently employ two methods of diversification:
Customize existing products in their color, and sizing possibilities.
Expand to introduce a new line of products.
Conclusion
With the direct-to-consumer model, businesses stand to benefit greatly when compared to traditional models. Understanding the strategy of successful brands can help you choose the right next step for your company.