Digital transformation seems to be advancing at an ever-increasing pace, with new innovations and ways of doing things appearing all the time. It's essential for keeping up with the latest technology trends, businesses must adapt or risk being left behind. The good news is, there are plenty of digital transformation frameworks out there to help guide you through the process. These frameworks provide a structure and roadmap for digitizing your business. They can help you assess where you are today, identify where you want to be, and map out a plan for getting there.
In this blog post, we'll define the digital transformation framework and explore the key features, benefits, and examples of successful transformations. We'll also provide a practical digital transformation strategy framework you can use to get started on your own transformation journey. So read on to learn more
What is a Digital Transformation Framework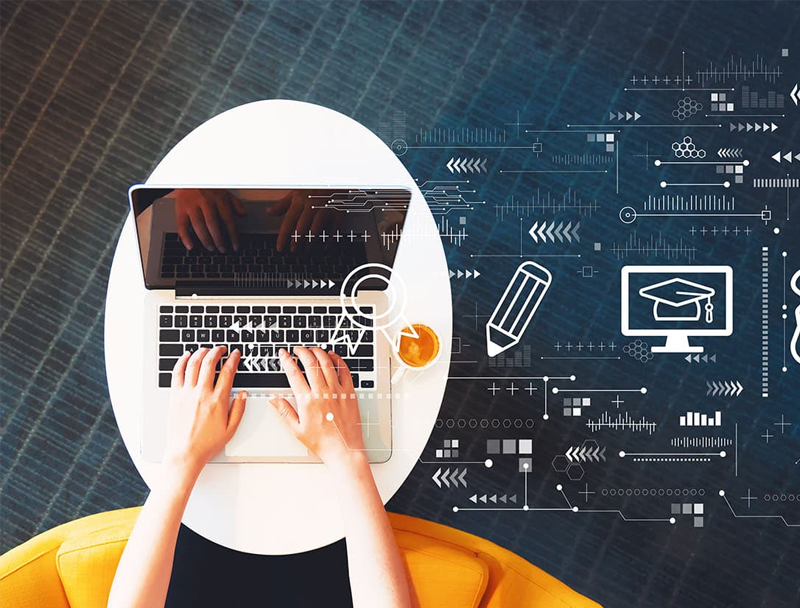 A digital transformation framework is a tool that helps businesses to reposition themselves in the digital economy. It does this by analyzing the business and its data, and then providing advice on how to change or improve the business. This is different from older management consulting frameworks, which are often subjective and not data-driven. A digital transformation framework can help a business to understand its strengths and weaknesses, and then make changes that will improve its performance in the digital economy. By doing this, a business can ensure that it is able to compete effectively in the modern world.
While there is no one-size-fits-all solution when it comes to digital transformation, a well-crafted framework can be an invaluable asset for any business that is looking to make the shift. Below are some examples of digital transformation frameworks that you can take into consideration.
The Benefits of a Digital Transformation Framework
As digital transformation continues to sweep across industries, organizations must take care to avoid being left behind. A well-designed digital transformation framework can provide vital guidance during this period of change, ensuring that all areas of the business are given due attention. By establishing clear benchmarks and metrics, the framework can help to create a shared understanding of the organization's goals and track progress towards those goals. Additionally, the framework can help to identify areas where more work is needed, ensuring that no part of the business is left behind in the digital age. By having a clear understanding of the digital transformation process, companies can make sure that they are prepared for the future.
Examples of Digital Transformation Frameworks
Digital Transformation at McKinsey
In order to succeed in the digital age, companies must undergo a digital transformation. McKinsey has developed a framework for this process, which they call the 4D's.
In the first stage, companies discover their business strategy based on insights. In the second stage, they design breakthrough customer experiences.
In the third stage, they deliver these experiences through a network of partners.
In the fourth stage, companies must de-risk the process to minimize risk.
By following this framework, McKinsey can ensure that they are prepared for the future and ready to take advantage of all that digital technology has to offer. To be more specific, McKinsey's Digital Transformation Initiative has helped companies identify and seize the opportunities created by digital technology. They will work with clients to help them invent new business models, enter new markets, and create value across the entire enterprise. Drawing on our deep understanding of how businesses operate, they also help clients digitize their core operations and build the capabilities they need to succeed in the digital age.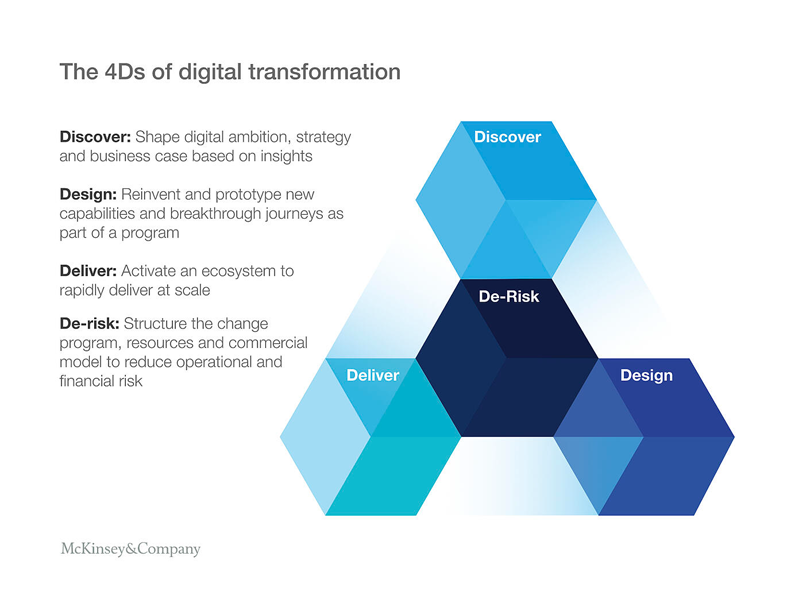 Digital Transformation at Accenture
Accenture has been on a journey to digitally transform its organization across all departments. This has included digitizing manual processes, giving employees more freedom and flexibility in how they work, reinventing client relationship management, and using more collaboration tools for more efficient teamwork. The company has also been using purposeful social engagement to work in a globally connected way. By opening multiple channels for more effective collaboration, Accenture is well on its way to becoming a more effective, innovative, and disruptive enterprise.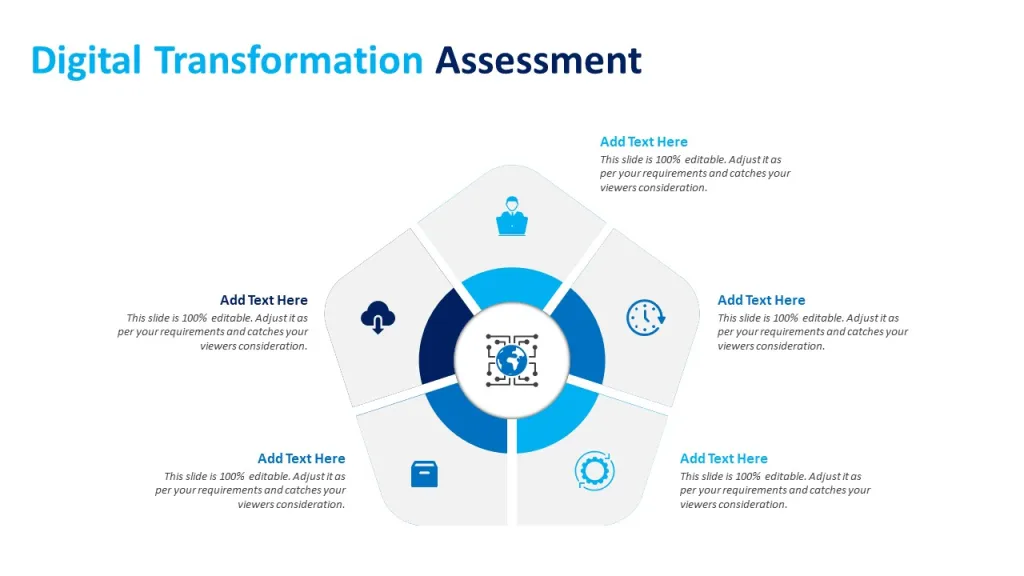 Digital Transformation at Cisco
In today's business climate, digitization is essential for success. Cisco, a leading player in the tech industry, has transformed their workplace, services, supply chain, and security with digitization.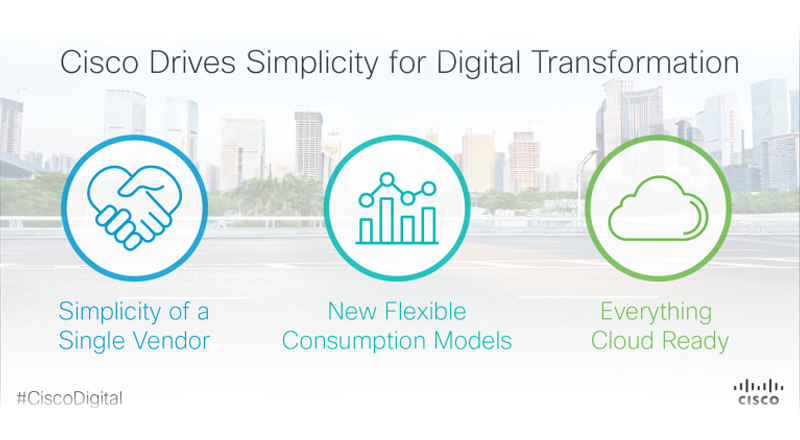 In the workplace, they have created an activity-based environment and empowered employees with collaboration technology and IoT applications. This has led to a 17% increase in employee satisfaction and engagement.
In their supply chain, Cisco digitally connected multiple partners and suppliers, enhancing collaboration to improve delivery cycles. This has increased productivity by 35%.
In services, they made their support services more connected with virtual spark rooms that let customers collaborate. As a result of these innovative changes, Cisco has seen increased efficiency and profitability.
In security, with tools that provide threat analytics and traffic network management, they're blocking nearly 4.5 billion threats per day. This has allowed them to keep their workplace safe and secure while also providing excellent services to their customers
Overall, it is clear that Cisco's transformation has been a success, and they are well-positioned for continued success in the future.
Digital Transformation at EY
EY has been recognized by Forrester Research as a leader in The Forrester Wave™: Global Digital Business Transformation Accelerators, Q1 2019. The report assessed global consultancies, technology integrators, and digital agencies for their abilities to help CIOs select the right provider for their digital transformation initiatives. EY was among the top performers, with particular strengths in its innovation capabilities and focus on delivering business outcomes
The EY DX framework is divided into six parts: the bridge, the engine room, innovation, design, deploy and digital factory.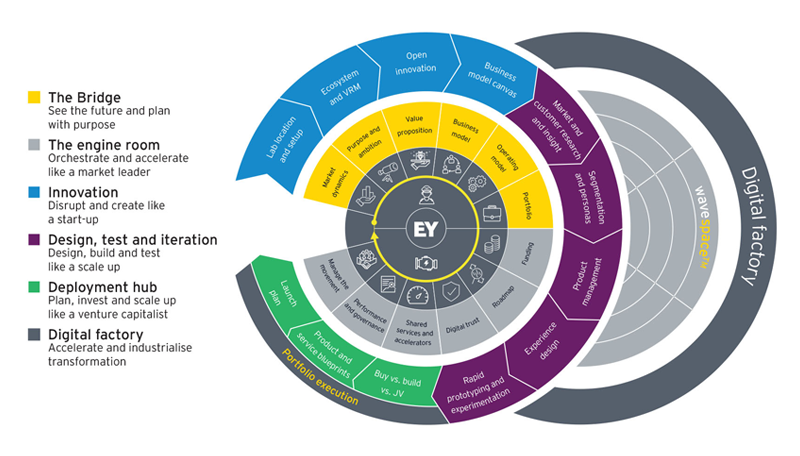 The Bridge is about making the connection between strategy and execution.
The engine room is about making sure that the company has the people, processes, and technology in place to execute its strategy.
Innovation is about coming up with new ideas and ways of doing things.
Design is about taking those ideas and turning them into reality.
Deploy is about getting those products and services out to customers.
The digital factory is about using data and analytics to drive continuous improvement.
EY's strong showing in the Forrester reports that the framework is helping the company deliver value to its clients. As businesses across the globe continue to invest in digital transformation, EY is well-positioned to help them navigate the challenges and realize the benefits of this crucial process.
What Are the Features of a Good Digital Transformation Framework?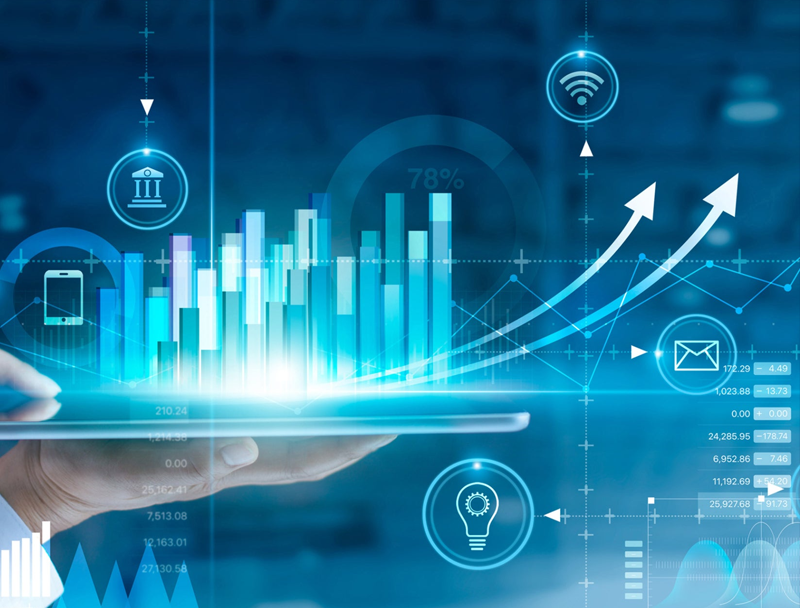 Any company that wants to stay competitive in today's business landscape needs to have a digital transformation strategy. But what are the key features of a good digital transformation framework? There is no one-size-fits-all answer to this question, as the features of a good digital transformation framework will vary depending on the specific needs of the organization. However, there are certain features that are essential for any effective digital transformation framework. Below are some features that any business should consider to implement a digital transformation :
Set clear goals for the transformation strategy: Leaders must be clear about what they want to achieve before embarking on a transformation strategy. It is also important to involve all members of the organization in setting the goals for the transformation. Once the goals have been set, it is important to develop a plan for how they will be achieved. This plan should be based on a realistic assessment of the resources and capabilities of the organization.
Growth Opportunities: Growth opportunities should be explored in order to identify these new sources of revenue. By exploring growth opportunities, companies can ensure that they are maximizing their revenue potential in the digital age.
A timesheet and roadmap with key performance indicators (KPI) should be created. This will help to track the progress of the transformation and ensure that it is on schedule.
Process improvement analysis: This step involves researching the current tech market and software offerings and seeing how they can enhance specific in-house tasks. By taking the time to research the current options, you can ensure that your company is using the best possible tools for each task
Define the business's required technology: In order to find the best process improvement software for your company, it is important to first understand what your specific needs are. Once you have a good understanding of your needs, you can begin to research the different software options that are available on the market. Try to find programs that offer free trials or demos, so that you can see how they work before making a commitment. 
Incorporate a customer enhancement strategy: There are two primary reasons for this: to streamline operations into a more cost-effective unit and improve customer expansion and retention. By increasing their mobile and web presence, businesses can build stronger customer connections and encourage feedback. In addition, they can use data analytics to better understand customer behavior and needs. 
Digital transformation team: It's critical to have a dedicated team that is focused on driving the change. This team needs to be composed of individuals with the right skills and knowledge to implement the transformation. They also need to be able to work together efficiently and effectively. Only by having a team in place that is dedicated to the work of digital transformation can businesses hope to realize the benefits of this change.
In conclusion
A digital transformation framework can help companies to assess their current state, identify areas where they can improve, and chart a path forward. No matter which framework you choose, digital transformation can help your company to become more efficient, increase sales, and better serve your customers. If you're interested in learning more about this process or want help implementing it in your own company, contact us today. Our team has years of experience helping businesses just like yours make the most of their digital transformations. Check out our guide on the digital transformation for B2B business right here.