As a business, you may be asking yourself if you need a CRM system or a loyalty program. Both have their benefits, but can also be implemented together to create an even more effective customer retention strategy. In this blog post, we'll explore the differences between CRM vs loyalty systems and how to cooperate with them together for the best results. Stay tuned!
What is customer loyalty?
Customer loyalty is described as a customer's willingness to do business with a firm again and again. You usually go back to the business that offered the good or service you like or use it.
In addition to promoting a brand, committed customers influence others to follow suit. Americans typically share positive business experiences with 11 other people. This implies that loyal customers will provide you with free recommendations to other new buyers.
Frequently, a good enough product or service isn't enough to win over a customer's loyalty. Loyal customers must have discovered added value in that particular brand. Consumers usually do so for the following reasons:
A customer will return to your business if you consistently provide exceptional customer service and the products or services. That involves being available to them before, during, and after you have fulfilled their needs.
Positive customer testimonials act as social proof, enhancing how your target market regards your brand. More individuals will be willing to listen to your brand if the reviews and suggestions are favorable.
Being able to keep your commitments to customers is a core part of providing outstanding customer service. A company that honors its commitments and offers exceptional customer service will have no trouble gaining consumers.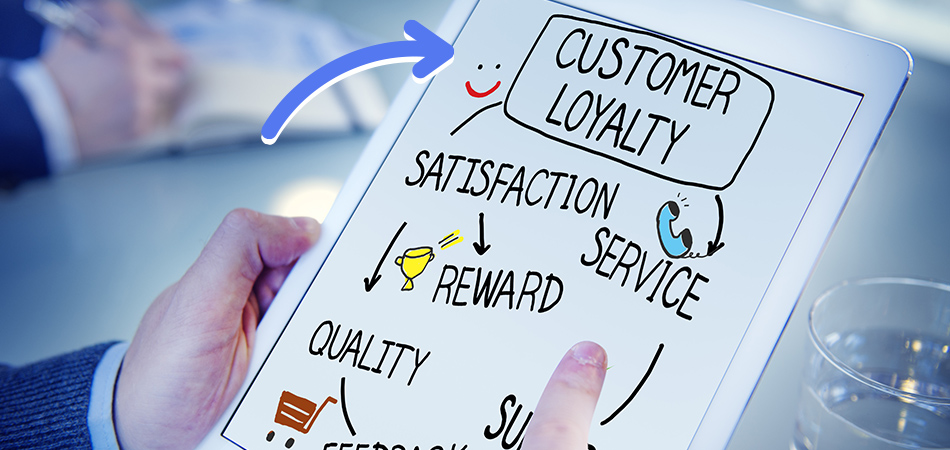 Differences between CRM vs loyalty systems
Acquisition
CRM is widely utilized as a tool for large-scale customer acquisition. It gathers email addresses from prospective customers and compiles a list of pre-qualified leads. Then, they can be likely to make their first purchase with generous acquisition incentives.
A loyalty program, meanwhile, can draw savvy and valuable prospects to your business. The value of the loyalty program is in its capacity to attract and keep target customers, such as increasing desired behaviors, retaining these customers over time, etc.
While CRM focuses primarily on communications with consumers, loyalty can expand beyond the screen to create personal experiences. Such as an acquisition strategy for customers searching for new ways to interact with a business.
Order Value
A CRM program has a lower implied value exchange since it frequently provides surface-level rewards with simple customization. Most of the time, CRM merely needs a customer's email address for the promise of user interaction and non-exclusive deals. But that implies lowers the bar for joining and makes it simpler for most customers.
On the other hand, loyalty members anticipate a more direct value exchange. It involves sharing more personal data with a brand, such as transactional data (such as product purchases), non-transactional behavior data (such as redemption habits), and emotional data. It offers more individualized offers and promotions, as well as the chance to receive rewards based on the total cost of their purchases.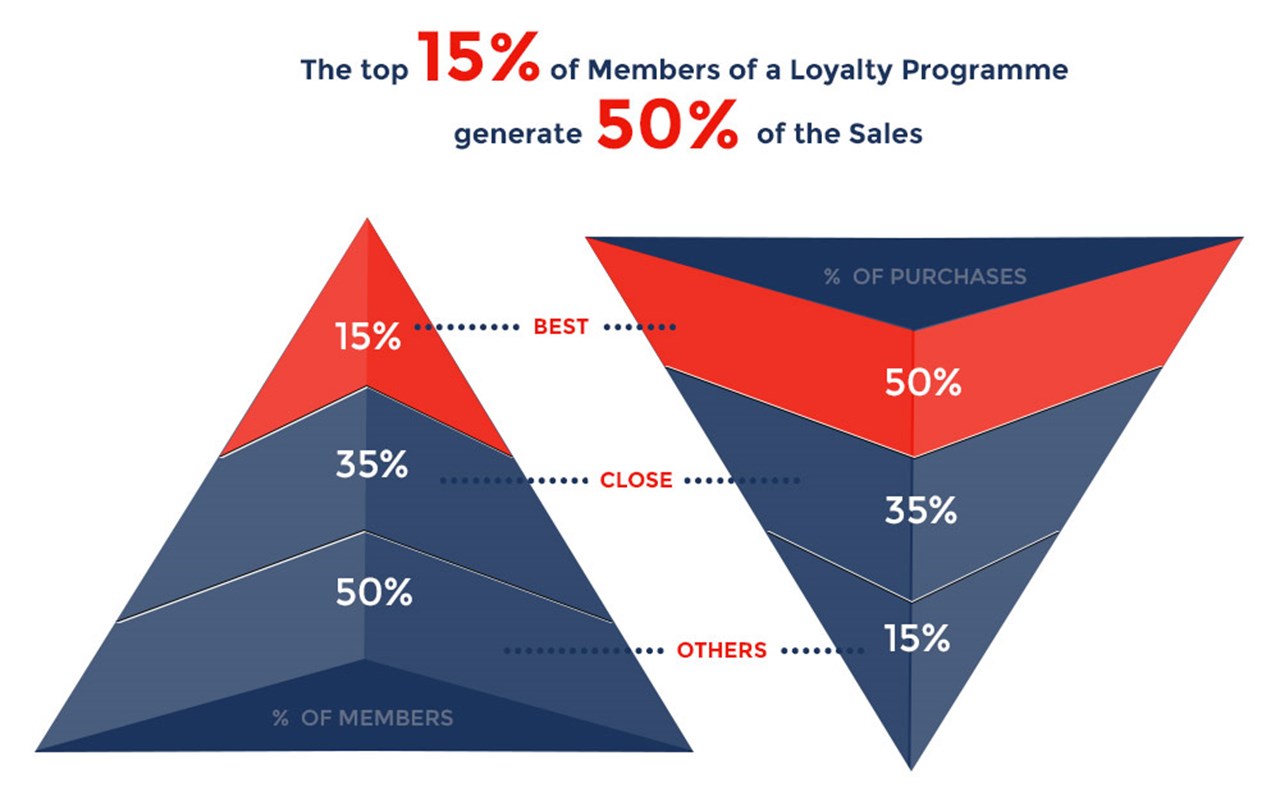 Data collection
When it comes to data acquisition, CRM can help you gain a better grasp of your client's interests. For example, what subject headlines inspire people to click/open? This data can be used to acquire an initial understanding of preferences and early emotional motivations.
Insights from loyalty programs create extensive consumer profiles and interactions across all touchpoints. They then will attribute to a single customer in order to encourage additional purchases, providing a larger opportunity and expectation for data collecting.
Through these profiles, marketers may spot important behaviors including preferences, a long history of interactions and transactions, and earning and redemption activities. This makes personalization simpler, more efficient, and more cost-effective for brands. It is because it allows them to identify the emotional factors that influence brand loyalty.
Participation
CRM improves engagement by using pre-planned, ongoing, and prompted communications across several media. However, this is mostly an external marketing connection that is heavily reliant on transactional data.
Meanwhile, a brand and its customers form a close relationship thanks to the loyalty points that customers accumulate. Because of this, loyalty programs provide a significant opportunity to affect customer engagement and establish a long-lasting, mutually beneficial relationship.
Driving spend
CRM uses non-exclusive discount offers and promotions as the main drivers of spending. If direct transaction data is available, it can divide individuals into groups based on transaction history and RFM value.
In order to increase spending, loyalty uses a variety of strategies, including bonus offers, quick rewards, promotions, and discount offers. Customers receive the correct offer at the right moment thanks to the flexibility to segment members by RFM, transaction history, product preferences, and predictive models.
Personalization
CRM personalization is based on the information gathered in a member profile and the CRM response history of the customer.
Meanwhile, loyalty extends this engagement by acting on the data of member profiles, transactional and interactional behaviors, and redemption behavior.
CRM vs loyalty are both powerful drivers of additional spending. Both CRM and loyalty initiatives should use a tailored approach and only send customers emails, ads, etc. That is important to them in order to effectively boost customer spending.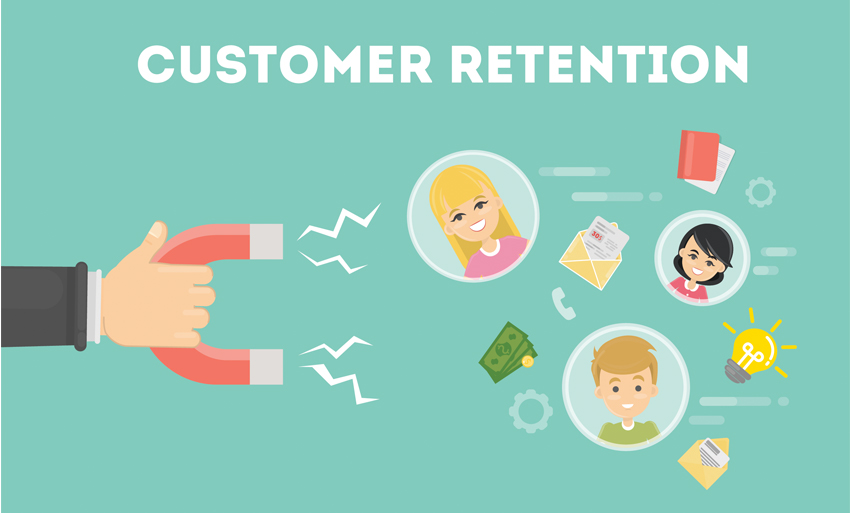 How CRM boost customer loyalty
CRM software is a tool that, at its most basic level, enables you to establish deep ties with your consumers. And leads go along a sales pipeline. So CRM software monitoring capabilities let you manage communication between a company and each potential lead.
With the use of CRM software, you can save and retrieve data, and manage administrative duties like scheduling follow-ups. You will also create insights that can be shared with other divisions of your company.
A CRM program, for instance, can teach marketing to develop a stronger brand with more people to follow your firm. The following are particular ways that CRM encourages customer retention and loyalty:
Leverage customer data
Businesses that can analyze data for insights can benefit from it. You can use CRM to collect information about your audience, prospects, and clients so that you can provide a more tailored experience for them. By offering these unique experiences, businesses can increase attention and drive conversation and customer loyalty.
CRM can help your business keep track of crucial information and dates for specific communications. Your data should be updated to reflect changes in people's names, email addresses, contact information, and marital status because these things change over time.
Keep track of significant events and interactions with your customers to make the most of your CRM software, including their birthdays, their first purchase, their purchase history, the products they looked at but did not buy, and more.
You can devote more effort to marketing in an area if you notice that you sell more successfully to clients from that area. CRM will assist you in learning how to more effectively meet your customers' demands so you can capitalize on them.
Improve customer communications
By keeping open lines of communication with your leads and customers, CRM software will help you increase customer loyalty and brand exposure. You may give them curated content that is interesting, useful, and valuable to them by integrating CRM customer data and market automation features.
After a customer makes a purchase, you may set up your CRM software to automatically send a thank-you SMS, monitor social media interactions to address problems, or send out email newsletters on a regular basis about company news.
CRM capabilities should be a focal point of your communication strategy if you want to develop long-lasting customer relationships with those who have already purchased from you.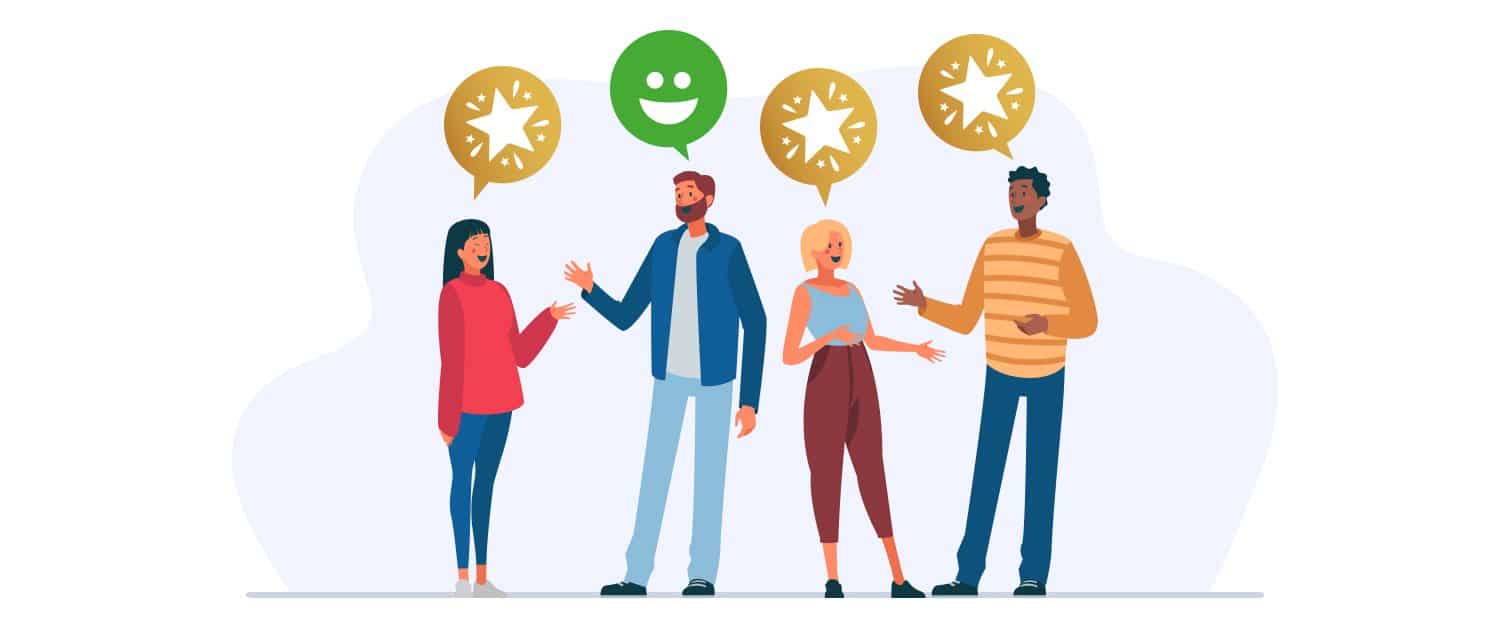 Analyze customer needs
Understanding your client's needs is the first step in developing strong customer connections. In addition to asking for consumer feedback, you can use CRM to gather valuable information about your clients, like purchase history, their preferences, and habits, links they follow, social media interactions, etc.
How would this knowledge benefit your business? You may learn more about the subjects they are interested in, and the procedures that have an impact on customer happiness. And even the time when they are most likely to make purchases. You may improve customer experiences and develop customized marketing campaigns with the aid of this information.
Collect helpful feedback
You can automate a poll or satisfaction survey using your CRM system. Once your customer has answered with their feedback, you can design your CRM software to send a discount code to their email.
You may learn from feedback what customers think of your company, your products, and your customer service. As a result, you can expand your business and demonstrate to your customers that you value their feedback by implementing the adjustments they suggest.
A CRM enables businesses to identify potential loyal consumers, while a well-designed customer loyalty program empowers businesses to reward loyal customers. By providing more happiness and enhancing existing relationships, combining the two can promote loyalty and customer retention. A CRM program can help you create your loyalty program by:
Manage customer loyalty campaigns
Finding potential loyalty program participants: You may use CRM pipelines to construct sections like First Purchase or Likely to Join Loyalty Program and classify clients according to these stages. You can contact the contacts who would join your loyalty program based on their status.
Tracking program participant benefits: After contacts sign up, you may utilize your CRM to arrange the prizes according to preferences or geography. This makes it easier for you to select more fitting, unique thanksgiving presents for loyal customers.
Notifying you of important dates: Your CRM can prompt you to remember key occasions for your clients, such as their birthdays or the milestones of their first purchases, so you can treat them to special deals or gifts.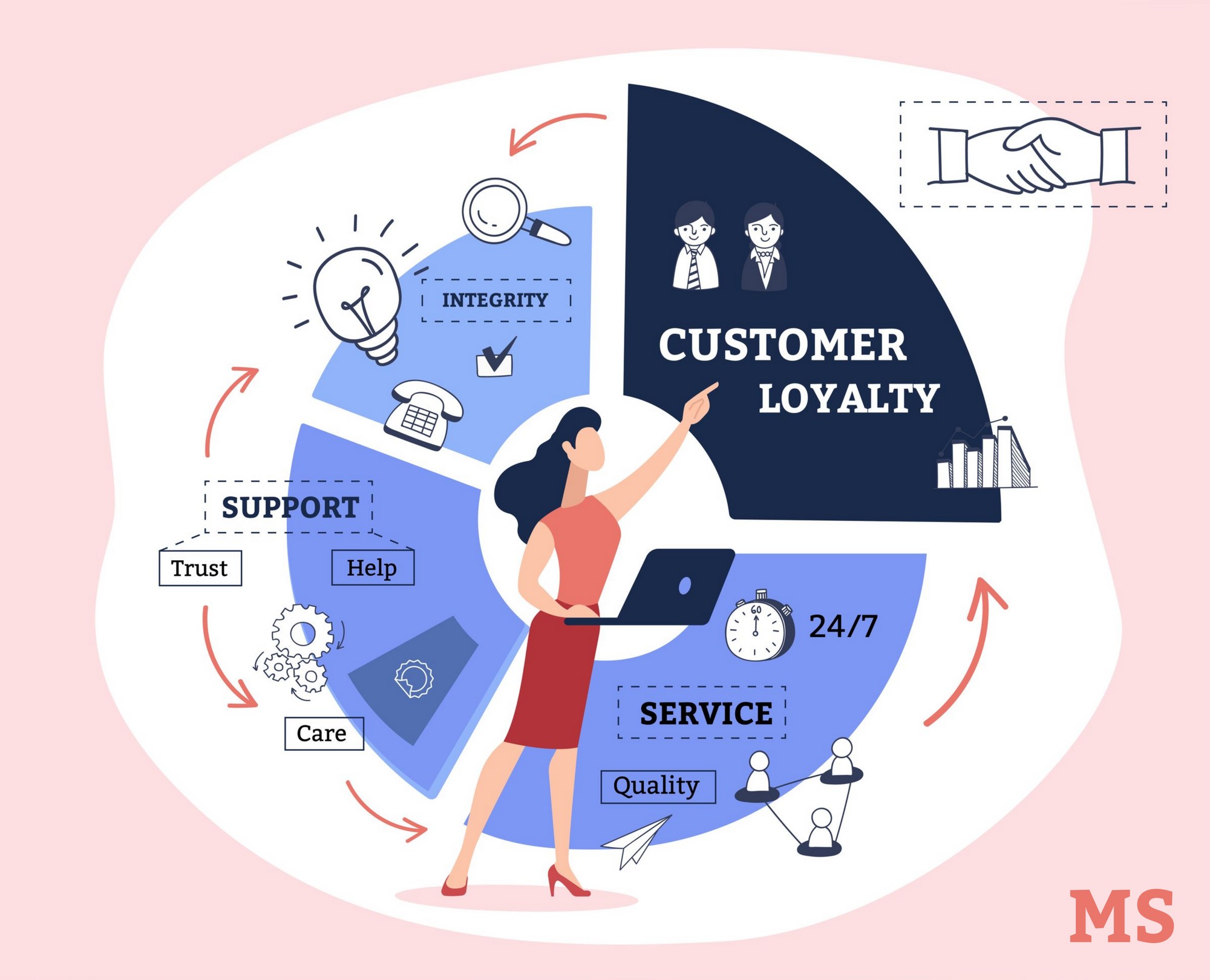 Keep it simple to "be a customer"
Decision-making has become a complex process as a result of the increased options and information available to modern shoppers. With CRM, you can be flexible with your leads and customers so they can quickly locate what they require at every stage. Your CRM will provide you with a picture of your sales pipeline so you can see what is necessary at each stage.
By making information easily accessible, engaging with inquiries or requests, and upholding a level of consistency in your service, you can keep becoming a customer simple.
In Conclusion,
CRM and loyalty systems can be very beneficial when cooperated together. If you are looking for a system to manage your customer relationships, it is important to decide what features are the most important to you and your business.
Do you need a system that tracks customer interactions or one that rewards customers for their loyalty? By understanding the benefits of both CRM vs loyalty systems, you can make an informed decision about which system will work best for managing and growing your customer base.