Sales and marketing teams always look for new ways to improve customer relationships. CRM vs CXM are two solutions that promise to make it easier to manage customers, but what's the difference between these two customer management technologies? In this post, we'll look at each solution's features and help you decide which is the best fit for your business.
What's the difference between CRM vs CXM?
Customer relationship management (CRM) software keeps track of sales leads and interactions with customers. CRM aids organizations in the creation of relationships. CRM systems have numerous benefits, but not all organizations require them.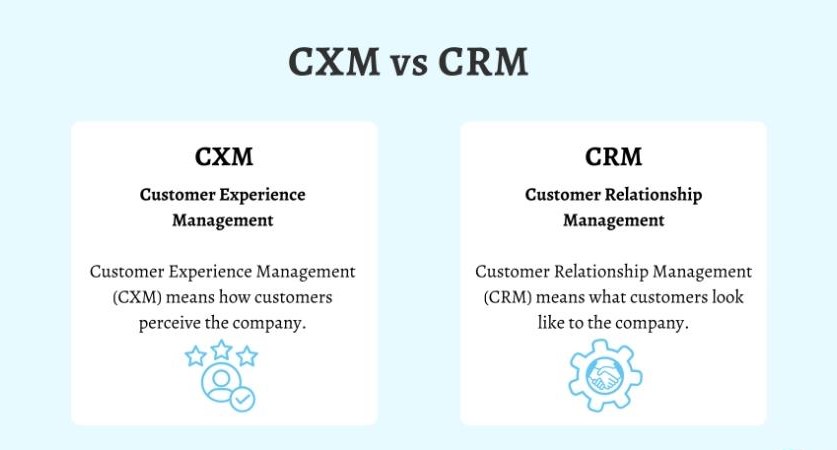 Customer Experience Management (CEM or CXM) is a larger information gathering procedure for tracking, monitoring, and controlling all customer-organization interactions throughout the customer life cycle. You can gain unique perspective insights by diving into the customer experience, listening to the customer, analyzing feedback, understanding the customer's perspective, and optimizing the customer experience.
In a nutshell, both tools improve customer connections. How they do this makes all the difference. CRM aids in the development of relationships inside your firm. CXM is concerned with measuring and enhancing the customer experience.
Customer experience management is the process of managing each customer's experience across all touchpoints and departments. A superior CXM enables firms to create a stronger brand image, retain more consumers, and even convert them into brand advocates.
A CRM system is a sales-focused tool. CRM capabilities have expanded over the years, beginning with databases for keeping prospect and contact information and progressing to collect new leads, develop them through automation, and enhance your customer connections.
Meanwhile, Customer Experience Management is a CRM system expansion that can be stretched across the entire enterprise. The CXM platform can map your whole customer journey from start to finish, including sales, marketing, support, social media, and operations.
It can be used to integrate all departments by allowing for the smooth and collaborative flow of data across numerous communication channels. This gives a complete image of the client and effortlessly transfers essential consumer information from one channel to the next, allowing customer-facing staff to respond to their demands promptly.
The advantage of CXM in comparison with CRM
CRM implementation alone does not improve the customer experience. They tend to overdesign, complicate situations, become overly enthused about technology, and lose sight of their original objective. It was just cold, heartless statistics without human touch in the center.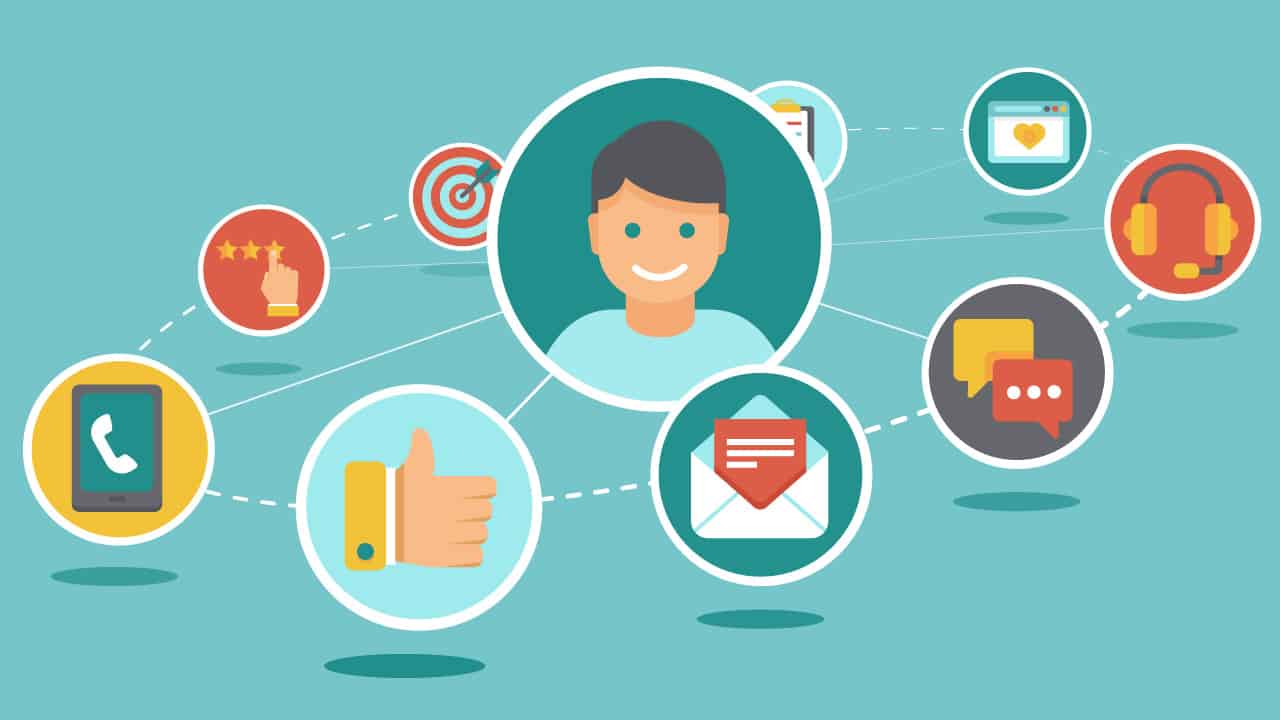 Worse, in this digital age, CRM lacks the capacity to retain all vital data required for modern business: website and mobile app activity, emails, push notifications, support issues, payment systems, and more.
There are very few traditional CRMs that feature a customer portal. It relies on customized messages, reminders, and notifications to keep customers engaged, but there is no single command center. Customer engagement is what is lacking. Customers must be at the center of initiatives to improve the customer experience. As a result, it's time to evolve into CXM that can actually improve the customer experience.
If your customers can connect directly with you using the same technology your company employs, your data will be more accurate and timely. Customer queries represent current behavior and status in real-time. Employees can now provide more precise and useful assistance.
Another benefit is that it will assist your salespeople in securing more deals and establish the positive reputation they need to thrive. If you're utilizing numerous systems or holding customer data but can't make it work, abandon your existing strategy and try CXM.
Where does CXM add value to your organization?
CXM can distribute customer information across channels and devices at the precise moment and location where it may be used to positively improve a customer experience. While considering CRM vs CXM, CXM is meant to deliver the last mile of CRM, the intersection of customer knowledge and customer fulfillment.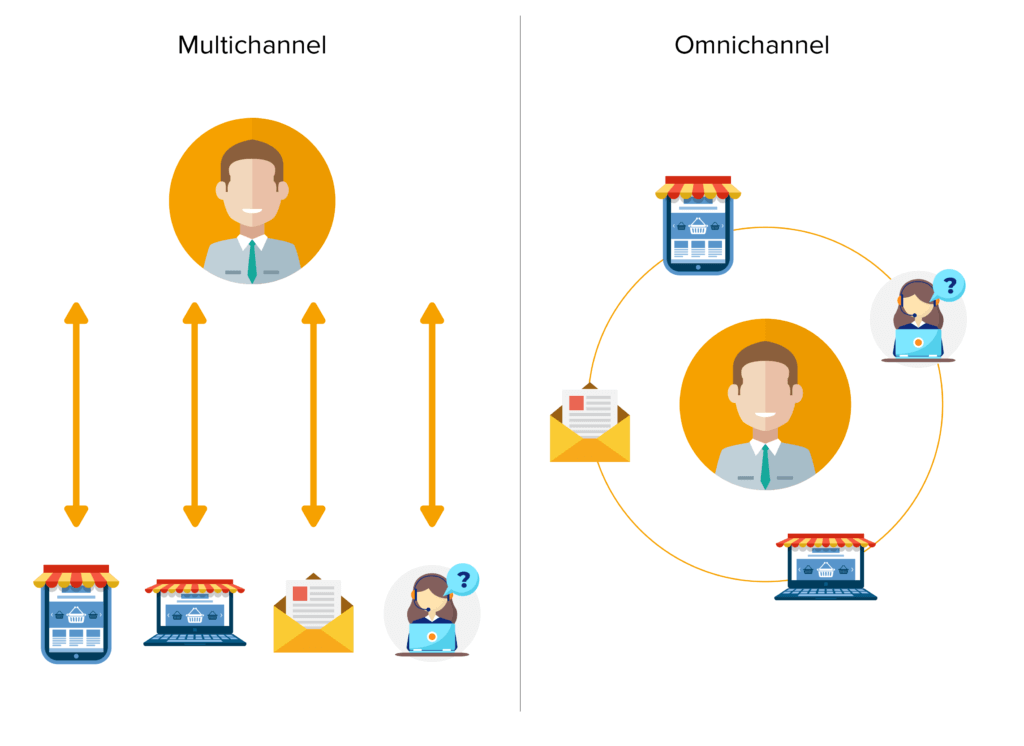 Software tools: To gain a competitive edge, CXM shifts the emphasis from utilizing software tools to manage customers and the people who serve them to using technology to support a holistic customer-centric strategy and deliver relevant, personable, and exceptional customer service.
Data management: A CXM solution switches the focus from data management to using customer information at precisely the appropriate time and place, allowing it to be applied to offer more consistent and delightful customer experiences.
More qualitative than quantitative: With the capacity to make CRM information meaningful and a far stronger focus on customer outcomes, CXM is more qualitative than quantitative. While CRM systems have struggled to make customer data actionable at the point and time where it may be utilized to benefit a customer contact, CXM completes the information journey for a positive customer experience and measurable benefit.
Across channels and devices: A CXM solution should also give a wonderful customer experience regardless of the channel or device the customer prefers, such as web, webchat, SMS, mobile, smart app, email, or voice. Correcting this part will boost customer satisfaction, retention, and response rates.
Let's see two examples representing CRM vs CXM in your business:
The CRM module in Odoo
When you install and use the CRM module on Odoo, you will be able to create a database of your customers. This database will contain all of their contact information, as well as their interaction history with your company. You can use this information to segment your customers and target them with specific campaigns.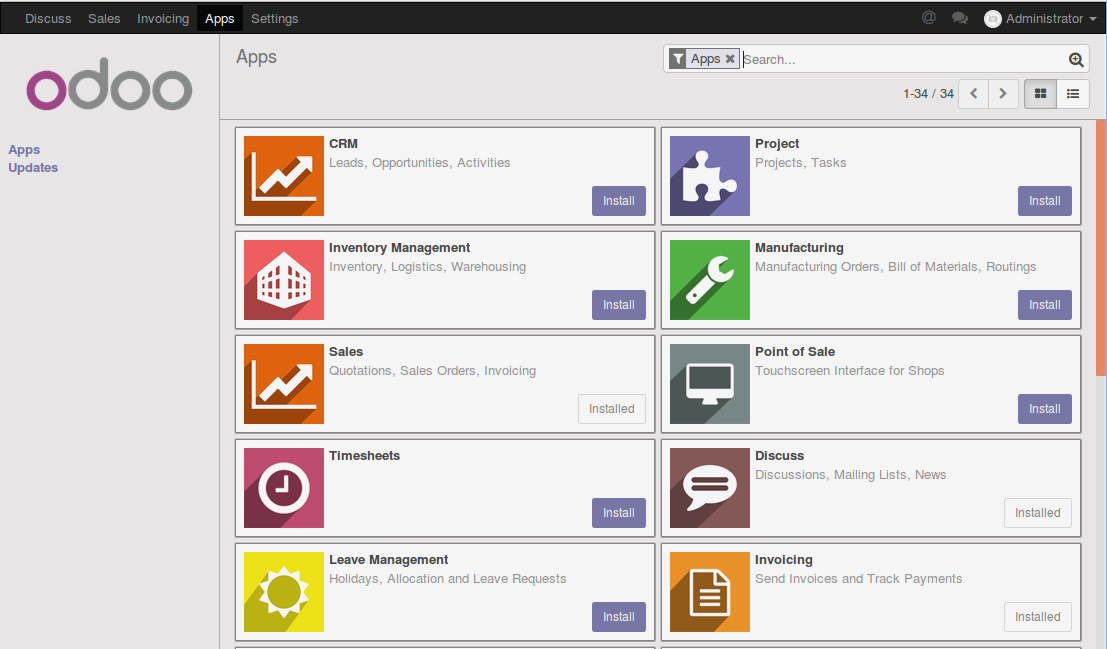 You can also set up automated follow-up emails, track sales opportunities, and manage your customer support requests.
It includes a number of tools for analyzing customer data, which can be used to identify trends and improve customer service. In addition, the CRM module integrates with other parts of the Odoo platform, allowing businesses to manage sales, marketing, and operations.
Nevertheless, it is clear that Odoo is a dedicated ERP tool, thus the best it can offer is the basic features of CRM. The technological capability of Odoo has not come to the level of a proper CXM. That is why we need a proper CXM tool, and HubSpot stands out as a bright example.
HubSpot – A great solution for CXM
HubSpot – regardless of the fact that it claims to be a CRM automation itself – is actually a CXM tool. It offers a complete platform with everything you need to complete your customer's journey. All of the tools are integrated and easy to use across different channels and devices. You can create customer profiles, track interactions, and map out the customer journey.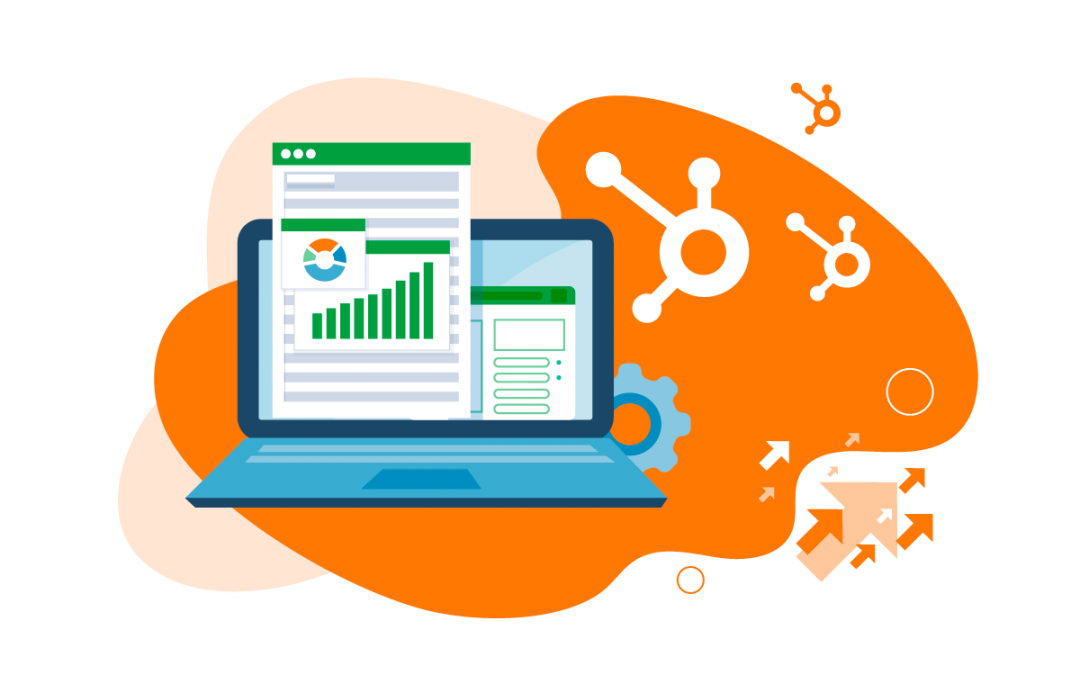 Additionally, HubSpot's CXM features include tools for managing customer feedback, tracking customer journeys, and analyzing customer data. These features can help businesses to identify areas where they need to improve their customer experience and make changes to improve satisfaction levels.
The service software also offers an advanced live chat feature that allows customers to communicate with customer service representatives in real-time. And the reporting system helps customer service managers track customer satisfaction levels. With HubSpot, businesses can track the journey of every customer, and then organically improve customer satisfaction levels.
How to evaluate customer experience management software
After assessing the pros and cons of CRM vs CXM, here are six crucial questions to ask about any CXM software, technology, or process, whether you're just beginning to investigate a customer experience management approach or looking into better software for your business.
Does it add real-time data to client profiles?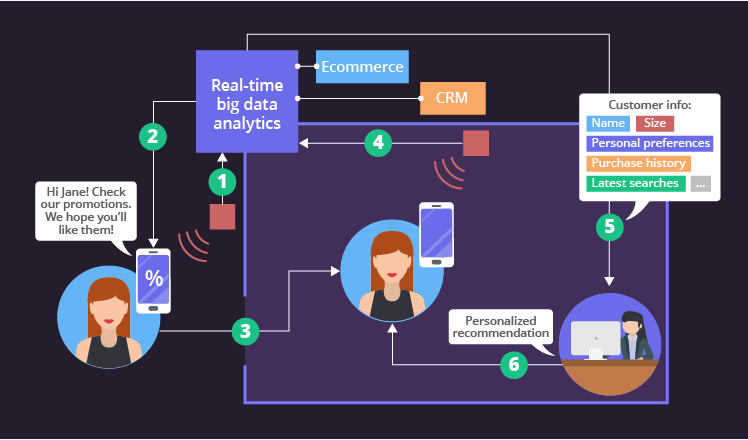 All the behavioral, transactional, financial, and operational data should be combined via CXM technology into a single, live customer profile. An effective CXM system gathers and combines data access from several areas, allowing you to collect all those data points in real-time. You'll gain deeper, more useful insights as your customer profiles are integrated, real-time, and unified.
Does it fit into your existing ecosystem?
Any company offering a customer experience management system should have an open and expandable technological foundation. The technological platform should support customer experience apps, a single data model, and an open ecosystem that enables you to provide your consumers with novel, cutting-edge experiences while differentiating you from other businesses.
Is it flexible when it comes to personalization and expansion?
A good CXM system enables continuous real-time testing and personalized optimization. The latest generation of intelligent software is used to deliver personalized information at scale while also assisting you in creating distinctive experiences more quickly.
Is it possible to orchestrate cross-channel client journeys with it?
CXM software streamlines the customer journey and enables you to design, connect, deliver, and manage experiences across many channels—from call centers and physical stores to email, social media, online and mobile apps, and all the other ways customers interact with your business.
Is it intelligent enough to assist you in growing?
Real-time, predictive intelligence, and machine learning skills are the backbone of every CXM approach, whether it's making sense of huge volumes of customer data, automating repetitive operations, personalizing buyer experiences, or orchestrating customer journeys. Modern artificial intelligence solutions, such as CDPs, are critical to supporting your current demands while meeting your future customer relationship goals.
Does it aid in the development of trust and the protection of client privacy?
Good customer experience management necessitates building customer trust and securing sensitive information. Examine any CXM technology option for extensive data privacy and security features and assistance with industry-specific compliance laws.
In Conclusion
Customer Relationship Management software has been around for a long time and is still an important part of any business. However, in today's digital age, businesses need to consider upgrading to a CXM platform. Customer Experience Management is the next step in customer service, and it can provide your customers with an even better experience than ever before. If you want to learn more about CRM vs CXM and how switching to CXM can benefit your business, contact us today. Our team of experts would be happy to discuss how we could help improve your customer service and drive sales through an amazing customer experience.