ABOUT COALCRACKER BUSHCRAFT
For those who want to experience wilderness living but are not physically and mentally prepared for the harsh environment of backpacking, camping, hunting, and trapping, Coalcracker Bushcraft offers a host of training courses from the basics to in-depth survival techniques, giving customers the ultimate experience as well as various toolkits to conquer nature.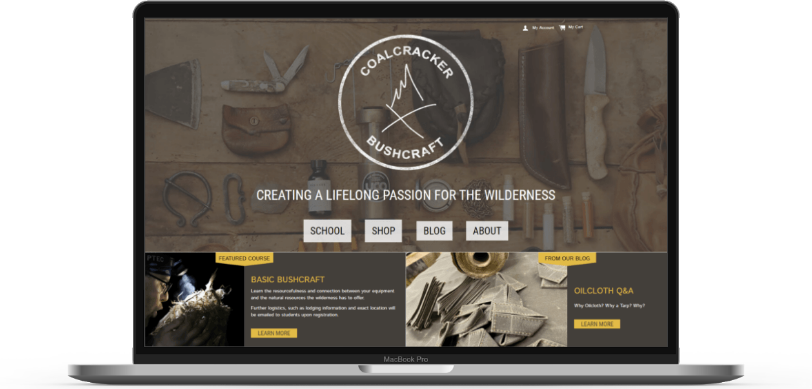 Event ticket management toolkit
Coalcracker Bushcraft offers a wide range of courses. Thanks to the flexibility of our Event Ticket extension, we were able to incorporate it to use for training courses. Aside from being visually customizable, the extension also enables admins to manage event lists in grid view and provides information such as Event Code, Event Name, Created time, Updated time
Apart from the training courses, Coalcracker also offers complementing products. For featured products on the front page, we used Product Carousel. It adds a modern and convenient way to glance through or quickly buy highlighted products.
Integration with Mandrill – Auto follow-up emails
Follow-up emails serve to drive those extra sales and are essential to any business. We used Mandrill by Mailchimp for ease of integration.
Integration with social networks
Coalcracker has a huge fanbase on social media, especially its Instagram of 17.8k followers. Their YouTube channel has relatively consistent views. The inclusion of social media integration helps strengthen brand identity as a whole.