With so many options available in today's market, from hosted software solutions, open source frameworks, and cloud-based services all providing different features, capabilities, and levels of security – knowing how to choose an eCommerce platform can be overwhelming.
Fortunately, this blog post will help guide you through the process of selecting an eCommerce platform that best suits your business needs by discussing the importance of an effective eCommerce system design; evaluating key criteria such as cost-effectiveness; scalability; payment processing options; availability of customer service tools; and exploring some popular platforms with their benefits as well as drawbacks.
Make sure to keep reading until the end in order to make informed decisions about which platform is right for you!
Why you should use the right eCommerce platform
It takes more than merely posting your product listings online to build an eCommerce business. It's a lot more difficult than you may think. In fact, building and managing an eCommerce business requires the same amount of strategic planning and thought as managing a physical store or production facility.
And if you master this foundational concept, you can benefit from the digital world. This allows you to automate and simplify a lot of the jobs and activities that previously required human involvement.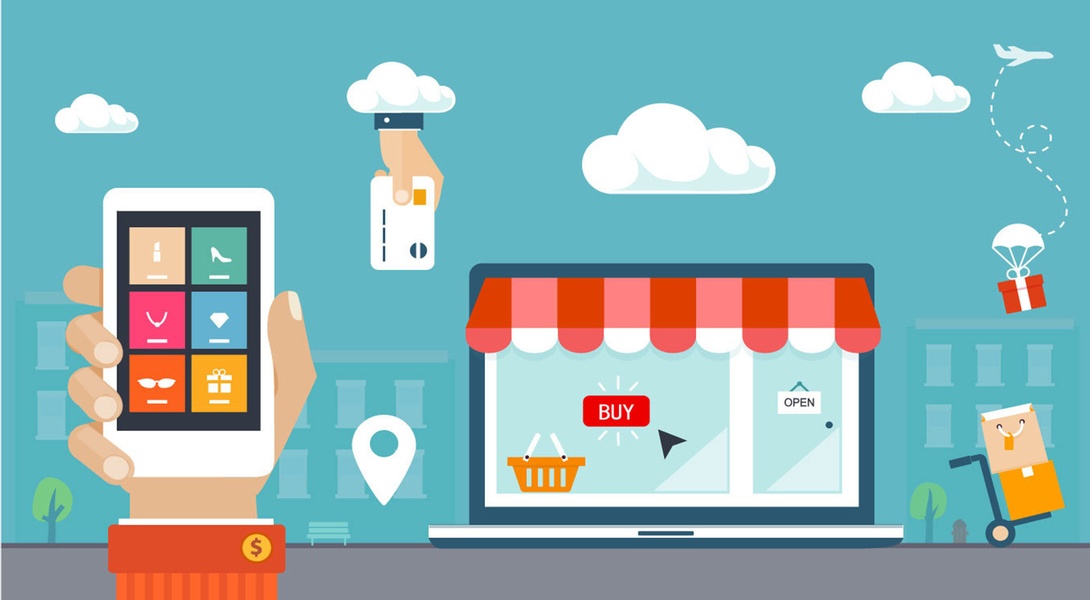 Many eCommerce sellers prefer to concentrate on "skin-deep" concerns like design, UX branding, and content. The business process, consumer interaction, and lead creation, however, are where the actual eCommerce problems may be discovered. You may use any of these procedures to check whether your eCommerce platform is generating a reasonable return on investment.
What are the different types of eCommerce platforms?
Construct your own platforms
This is more of a process than a specific kind of eCommerce platform. Instead, you will need to hire someone to design it, either internally or outside. This is no longer as frequent as it once was. However, this can be your only choice if your company is extremely specialized. And it has a unique set of needs and demands that no commercial eCommerce platform can provide.
Conventional platforms
With this kind of platform, you pay a license price upfront and then annually renew it. Then, either on-premises or in the cloud, the platform will be installed after being built and customized on top of your IT staff and team of developers. Traditional platforms include IBM Digital Commerce, Hybris, Oracle Commerce, and Kentico.
Open source platforms
The key distinction between this platform and regular platforms is that there is no upfront fee for obtaining a license. You must, however, pay for the original creation, implementation, ongoing development, updates, and migration. Magento is one example of an open-source eCommerce platform.
Cloud platforms
The world of cloud platforms is a bit unclear. Some established and open-source platforms have been attached to a hosting platform and are now referred to as cloud platforms. Magento Enterprise Cloud, Demandware, Salesforce Commerce, and Volusion are a few examples.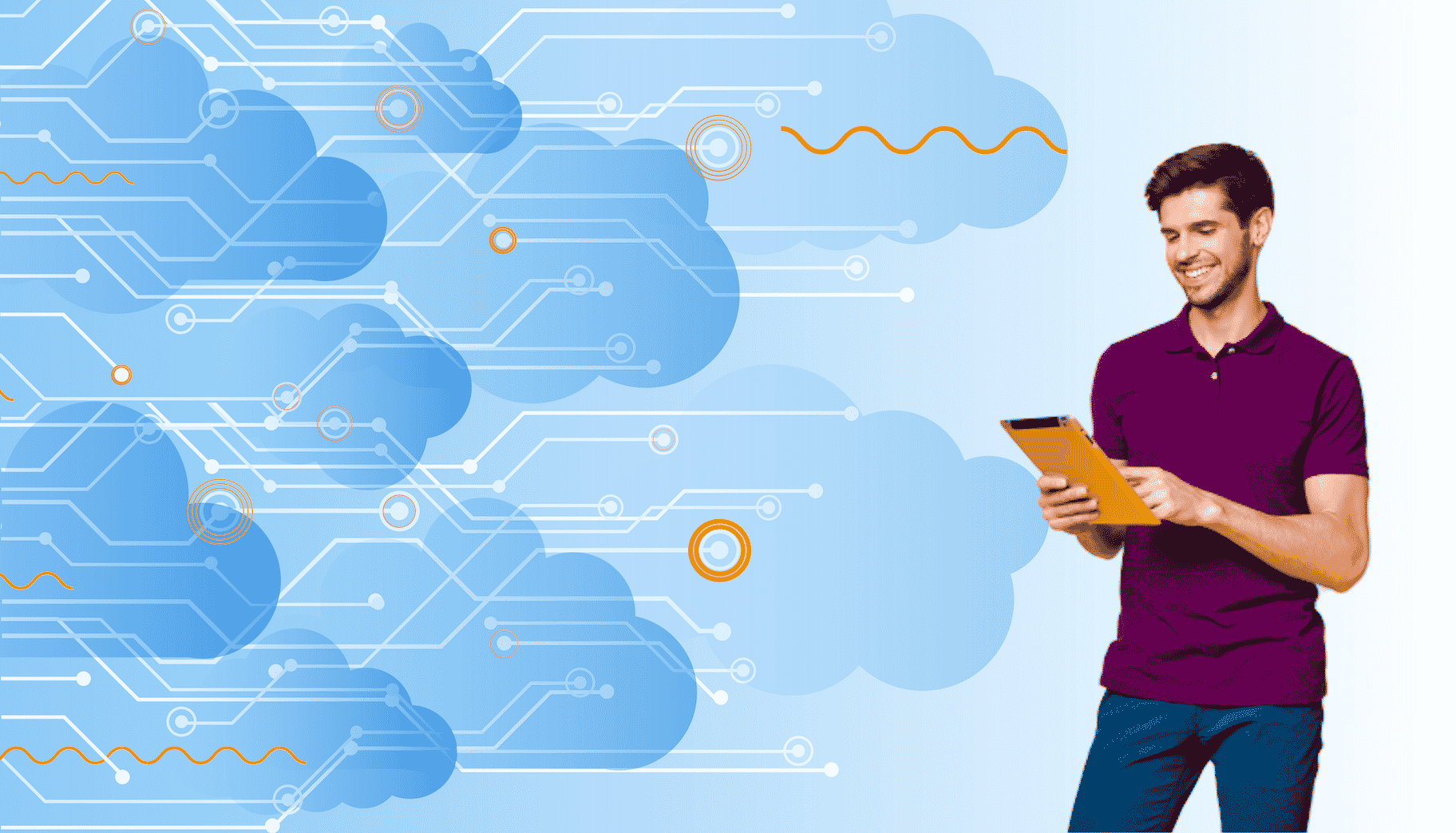 SaaS platforms
Most SaaS-based eCommerce solutions are created from a single codebase. An eCommerce SaaS platform offers the same technology to all users for a set monthly charge that includes server use, upkeep, security, and upgrades.
What are the costs of an eCommerce platform?
A lot of consumers frequently overlook the true expenses of maintaining an eCommerce site when choosing an eCommerce platform. There are other expenditures to consider in addition to the apparent ones associated with initial construction and development:
Maintenance costs
If you choose a traditional/open source platform, it is your duty to take care of maintenance so that your eCommerce site functions as needed. These maintenance expenses might vary, and you'll need to engage technical aid, depending on the size and complexity of your eCommerce site. On the other hand, with SaaS systems, maintenance is taken care of in exchange for the set monthly cost.
Upgrading costs
You must download and install updates whenever they are made available, especially for open-source systems. Your platform is vulnerable to hackers and online assaults if you don't apply these upgrades in a timely manner.
Again, you will need to employ outside assistance because installing these upgrades does involve some amount of technical expertise. Any upgrades for SaaS platforms are included in the monthly charge, much like maintenance.
New features costs
Consumer habits evolve over time. Because of this, you must make sure your eCommerce site remains relevant by putting enhancements into place and adding functionality as needed.
UX changes costs
You might have to alter the whole user experience of your eCommerce platform in addition to introducing features and upgrades. Once more, this is a result of shifting consumer patterns and habits.
You may need to re-platform onto another system that allows you to make these UX modifications if your existing eCommerce system becomes too inflexible. This can be a pricey process.
Look for essential features to choose an eCommerce platform
How to choose the right eCommerce platform? Every online shop has different requirements, therefore picking the finest eCommerce platform for your company entirely depends on the platform's capacity to address the everyday problems specific to your business.
There are several fundamental aspects regarding potential suppliers you should learn, though.
Hosting environment
Your hosting environment is a web hosting environment that supports an eCommerce website and has features like shopping cart software, security measures, SSL, payment processing services, and more.
You'll need to pick the best host to meet all your demands depending on your traffic, site size, budget, web development expertise, and the number of things you're selling, especially if you depend on your online store to generate income.
API call volumes
When utilizing a SaaS platform, it is essential to consider the number of API calls accessible, the effectiveness of those APIs, and whether or not the platforms and data orchestration have the required APIs.
As a result, companies must be able to handle large or even limitless API request volumes. Every SaaS platform controls this in a unique way and supports various API call volumes, though.
User-friendly website builder
More than 60% of designers claim to work on a website for between 11 and 40 hours before it is ready for launch for their clients.
This may seem like a daunting task for a business owner who has little to no expertise in web design and development. That is why it's crucial to pick a platform with an easy-to-use eCommerce website builder and a large selection of free themes in open-source languages.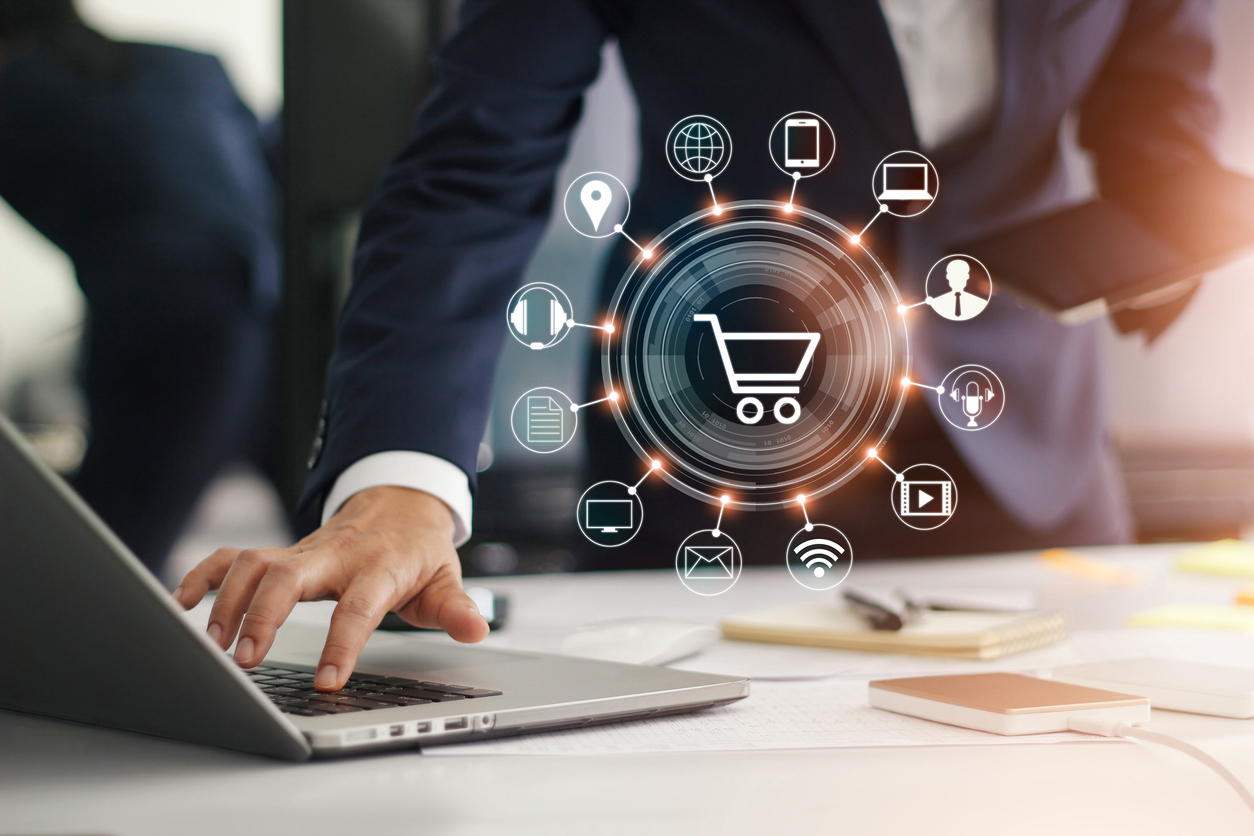 Security
Running an internet business requires handling sensitive data, including client addresses, credit card numbers, and other payment information. It is your responsibility to safeguard this data carefully.
If PCI Compliance requirements are not satisfied, you run the danger of being penalized, losing your ability to take payments, losing client confidence, and suffering other fraud-related financial repercussions.
Additionally, certain systems may not offer more than what is necessary. Many systems come with an SSL certificate, but adequate security may need extra in-house infrastructure or third-party applications.
Search Engine Optimization (SEO)
A survey by MarketingSignals found that 90% of eCommerce firms fail within the first 120 days, mostly as a result of poor search engine optimization. This shows that generating traffic from search engines isn't always as simple as it initially appears.
There are many things to consider when optimizing your site for SEO since elements like page load speed, relevant keywords, mobile friendliness, and website layout all affect SEO ranking. Fortunately, many eCommerce systems include integrated SEO solutions to make your life simpler.
What to take into account when you choose an eCommerce platform
Even if you could be persuaded to sign up for a very reasonable plan that satisfies some of your requirements, it's crucial to conduct some study before deciding. Although you may switch hosts at any moment, doing so may cause both you and your visitors' inconvenience. Think about the following when choosing an eCommerce platform:
Cost
eCommerce hosts provide affordable packages, but you must determine whether they are genuinely cost-effective.
It's not always true that spending more will get you the greatest service. However, going with the inexpensive choice frequently forces you to go elsewhere for add-on features. The most costly option is often to combine costs from several suppliers.
If you decide on solo web hosting, you'll need to look into how much-competing providers charge for these services. However, if you look at all-in-one hosts, you frequently have the option to choose a premium subscription that has all of these capabilities and is still within your price range.
Web design
Your store's web design should generate a distinctive user experience that represents your brand and encourages repeat business from the landing page to the payment page.
There are many different themes available on most big eCommerce platforms. The platform may include certain themes for free, while others might cost between $60 and $200 per one.
Additionally, there may be situations when the essential functionality you need is missing from your eCommerce system. Costs associated with add-ons, plugins, and extensions are relevant here.
Programming and functionality
The most expensive parts of developing an eCommerce website are frequently the coding, backend programming, and custom eCommerce features. However, they're also crucial if you want your company to run smoothly and have an advantage over other eCommerce businesses.
Security
The safety of your data and the data of your clients should always come first. Select a platform that will make you feel confident about how data management and payment processing are handled; failing to do so might damage your business and discourage repeat consumers.
Monthly hosting
Some systems are cloud-hosted and include web hosting as part of the monthly subscription, so you don't have to look for third-party hosting or deal with the difficulties of administering it.
However, the price might range from $80-$730/month if you decide to self-host your online shop or choose a platform like WooCommerce that doesn't include hosting fees in the subscription pricing. However, this cost may vary depending on your website's features, traffic volume, and automatic services like site backups.
Maintenance
You'll probably have to pay to maintain your site and see that everything keeps working properly once you build an eCommerce website.
For instance, unless you can pay for several years in advance, your domain name will be an annual expense. In addition, unless your eCommerce platform covers hosting expenses as part of the membership fees, you'll probably need to pay for it on a monthly basis. You should also consider the yearly cost of your SSL certificate.
Ensuring stable integrations with existing business software
When it comes to company software, there is nothing more stressful than having to migrate to a new platform and start from zero. Make sure the platform you select can seamlessly and cost-free connect with your existing solutions and systems.
Customization
Customization will probably play a key role in choosing between an open-source or SaaS platform, in particular.
With open-source software, the user has complete control over the source code, giving them the ability to alter any component of their website, including the product pages, themes, and check-out procedures. Open source, however, might not be for you unless you have a lot of coding skills and the money to cover the costs of development.
However, SaaS platform adaptation may be less flexible. The user does not have as much ability to alter their website as they would with an open-source platform since the service provider has authority over the source code.
Sales and advertising channel compatibility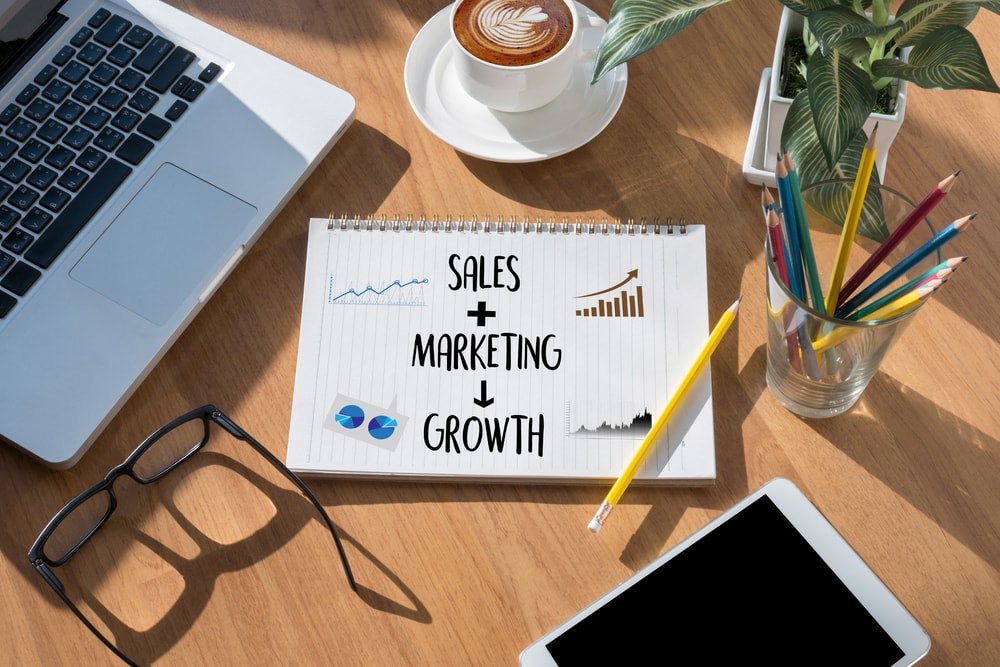 Some of the most profitable companies are those that have a solid omnichannel strategy, which integrates numerous business channels, both online and offline, to produce a consistent, satisfying consumer experience. And a crucial strategy for accomplishing it is through utilizing social commerce.
Many social media sites today serve as central locations for both online shopping and entertainment. There are countless options for retailers to sell across all channels now that Facebook, Instagram, TikTok, and Pinterest offer in-app eCommerce experiences for customers.
Product inventory complexity
Maybe you sell a wide range of both physical and digital goods, or maybe you have a sizable selection of variations for your core product line.
Selecting a platform with low SKU restrictions effectively limits the potential growth of your business if you have a huge catalog and need several product pages or intend to expand.
Of course, every business has distinct requirements, and some could need more SKUs than others. A DTC firm might only need 1 product per SKU, but an auto parts manufacturer would probably need a higher volume of SKUs.
Scalability of your business on the platform
It's necessary to think about a platform that will expand with you.
How much website traffic are you anticipating? It makes sense that you might not require a server with a high-traffic capability if you're just getting started. However, if you are committed to expanding, your online store may develop quickly. Can your host currently and in the future manage the volume of traffic that is expected?
What may occur if a marketing or campaign you undertake goes viral? Your website's hosting architecture must be adaptable enough to manage spikes in traffic without crashing.
One of the ideal solutions for eCommerce sites is cloud hosting since it can handle high traffic. Your site's hosting requirements are met by a network of computers, giving you near-limitless expansion potential.
Platform customer service
Every day, you are using an eCommerce platform. When that happens, it's important to know that you can contact a live person to help you solve the issue, whether it's by phone support, email, or chat.
Some platforms outsource their customer support, which makes it challenging or nearly impossible to call and obtain assistance when you need it most.
Which eCommerce platform to choose – Check out some options below
Shopify
The top platform for selling is Shopify. If you want to dropship and use Facebook Ads or Instagram marketing, this is the ideal option.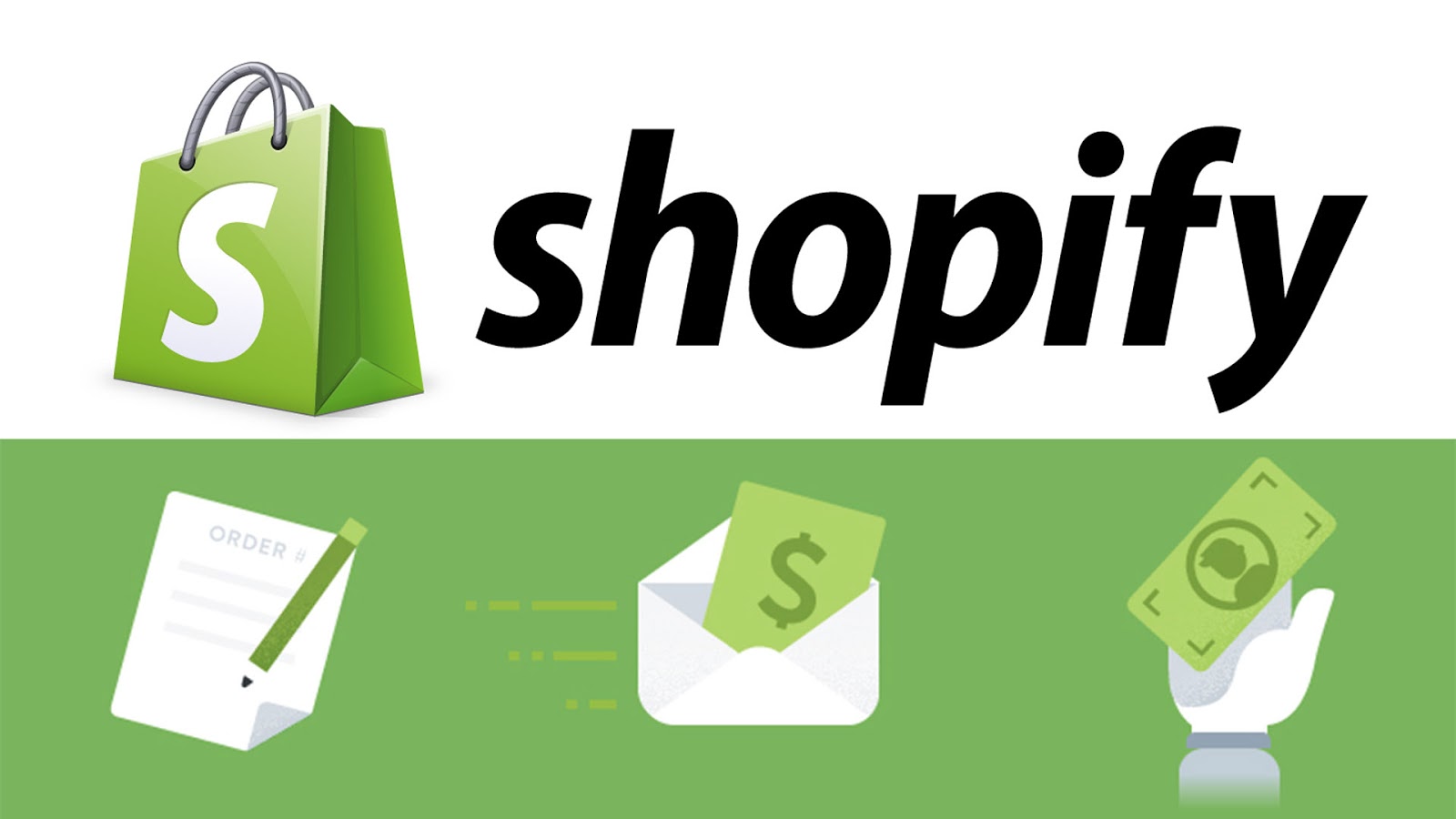 Shopify remains much behind BigCommerce in terms of performance but is somewhat superior in a few areas, such as 1-click upsells after a purchase.
The drag-and-drop interface of Shopify makes it simple to set up an online business. The majority of people who are new to developing eCommerce websites can get the hang of it quickly.
For straightforward brick-and-mortar shops wishing to accept payments via a mobile app, they also have the Shopify POS. It may be applicable in complex stores as well. The point-of-sale system makes it possible to handle PCI compliance and manage your payment process. If you are searching for help from Shopify experts to build or optimize your Shopify store, check out our development services.
Magento (Now Adobe Commerce)
Adobe Commerce is trusted by famous names like Nike, Procter & Gamble, and Cisco. An essential component of the package is coding. Therefore, Adobe Commerce is a wise choice if you have a developer on staff or have the money for one and want something that is both strong and really customized. Up till you achieve the feature-rich online store you desire, you can do and undo.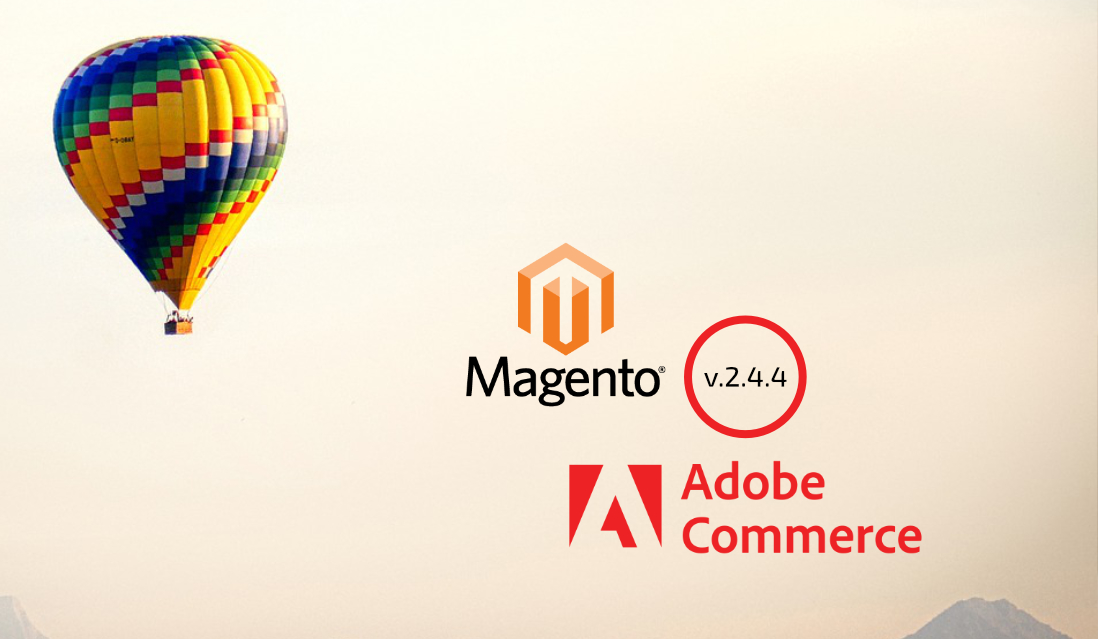 Its large community is a great advantage of Adobe Commerce. Many developers would work on your store in exchange for payment or answer some of your inquiries for free. Additionally, there is a marketplace where you can purchase extensions and themes to make your platform more functional. Magenest is one of the leading companies and an excellent partner providing Magento development services that you should consider when building and desiring a successful online store.
Wix
Wix eCommerce has made major advancements in recent years. Now that Wix is a prominent player in the eCommerce industry, they offer incredible value to entrepreneurs and small eCommerce companies.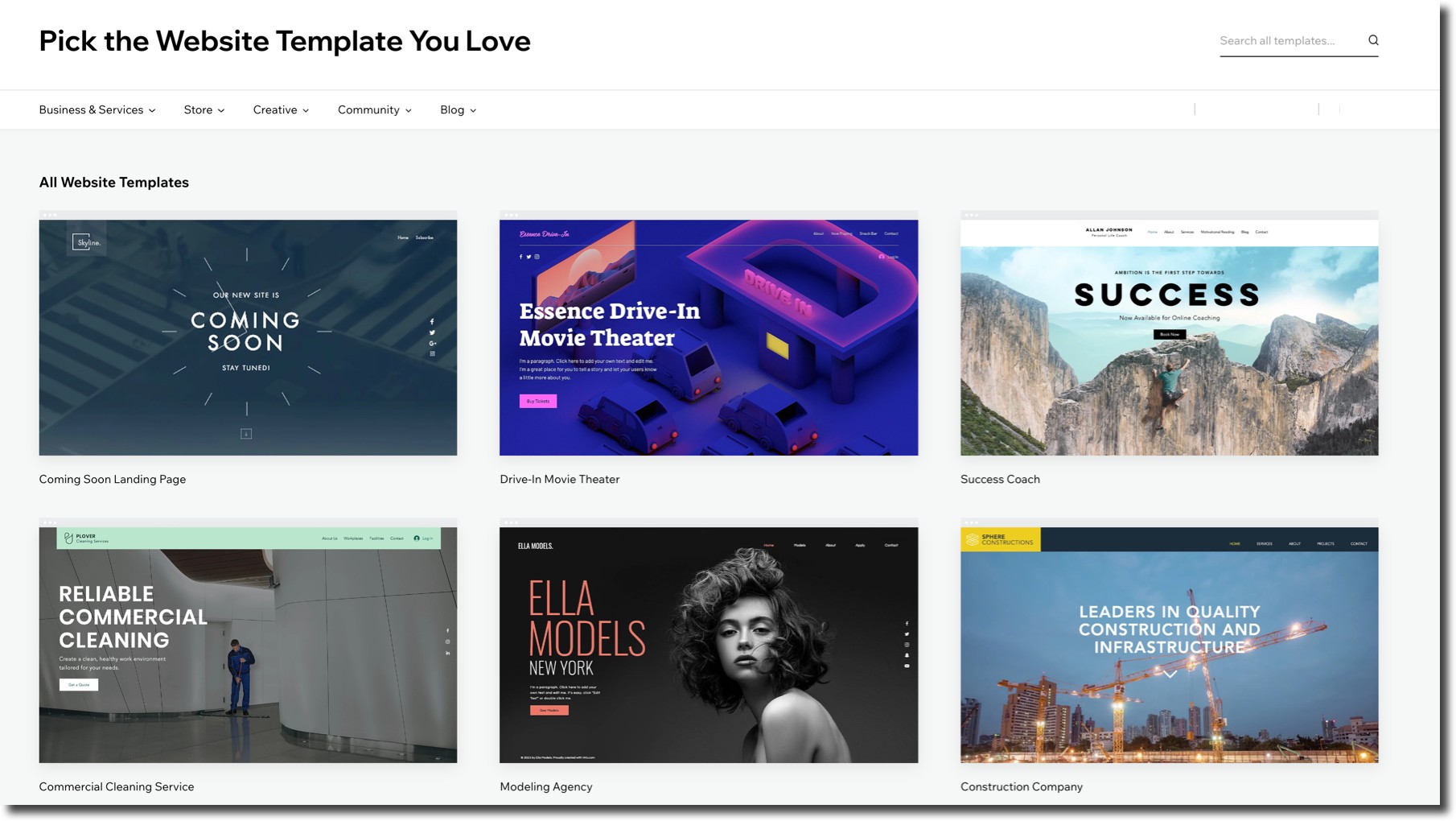 The eCommerce tools offered by Wix have significantly improved over the past few years; they now include dropshipping, print-on-demand, abandoned cart recovery, and multi-channel integration.
WooCommerce
Like BigCommerce, WooCommerce is the best platform for hosting both an affiliate website and an online business under one roof. However, though not much, genuine eCommerce systems like BigCommerce and Shopify sell better.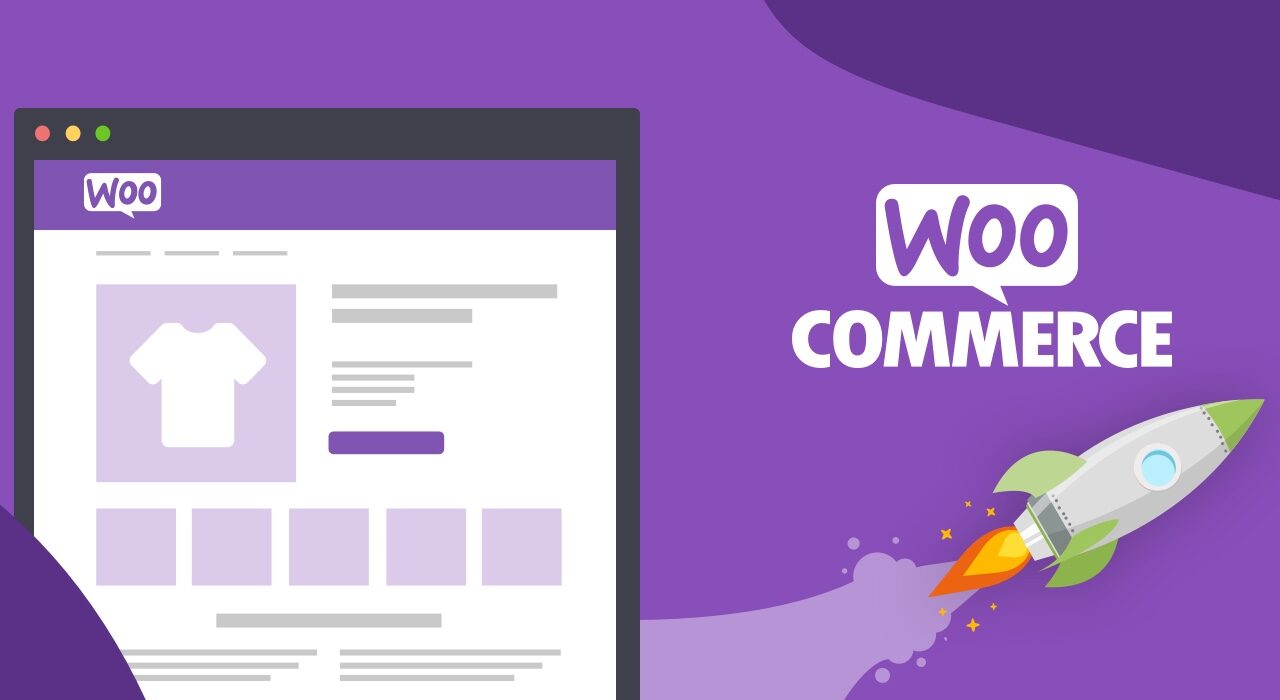 It integrates with WordPress to enable any website to serve as an online store. Additionally, there are extensions for incorporating social networking, email marketing, 1-click purchasing, and shipping.
Squarespace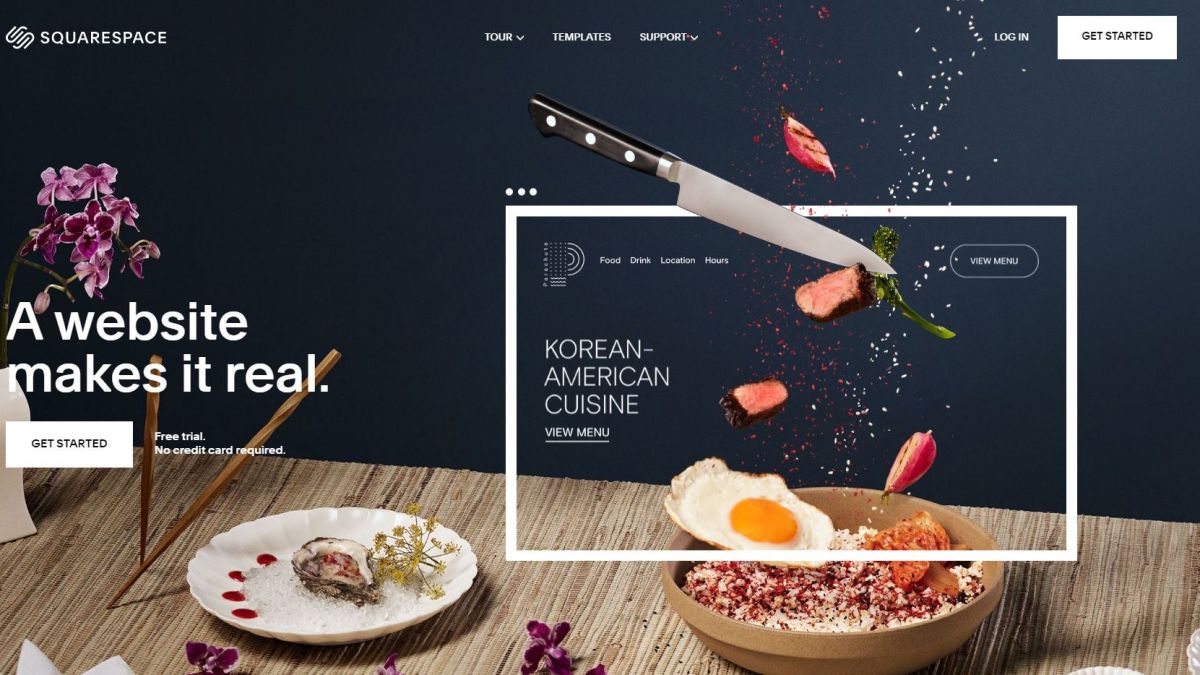 Another platform that supports drag-and-drop is Squarespace. Since 2003, they have provided modern templates and design skills.
If you don't need many features, try these, and a print-on-demand eCommerce firm can also benefit greatly from it. All of the standard capabilities you would anticipate from an eCommerce platform are included in the bundle and are organized on the side menu.
Squarespace incorporates ShipStation and lets you download Print and ShipBob from the app store. It is also possible to calculate delivery costs in real-time from well-known carriers (UPS, FedEx, USPS).
In Conclusion,
Are you a business owner or entrepreneur looking to get your products online and start selling? Or do you already have an existing store that needs more features to choose an eCommerce platform? Choosing the right eCommerce platform for your business can be crucial, as it will affect how easy it is for customers to find and purchase your products.
We hope the article is helpful for you on how to choose eCommerce platforms properly, but if you still need more support to get started, please don't hesitate to contact us, we will help you out!