About The Drone Shop by Flying Bots
The Drone Shop by Flying Bots Singapore was established with a vision is to make unmanned aerial vehicles (UAVs) more accessible to consumers. The Drone Shop is the only DJI Enterprise and Consumer Dealer in Singapore. The company offers high-quality UAV systems, products, and accessories.
Flying Bots partnered up with Magenest, a Magento Business Solution Partner, to take on the challenge.
Powered by Magento 2
The old website was running atop Magento 1 and the company was ready to upgrade to Magento 2 to take advantage of the expandability that comes with the platform. The company decided to use a pre-built theme by WeltPixel and several third-party Magento 2 extensions to minimize development time.
Flying Bots' requirements were straight-forward, they wanted a new website that would look good, and feel just as good. However, as we assessed the situation, the company was looking at a website with a heavily customized theme and third-party extensions installed. We had to work extensively on customizing the theme and making sure the extensions could run together and wouldn't break the new website.
In addition to the focus on front-end implementation, thanks to our custom back-end widgets, eCommerce operations are organized and manageable. Product and catalog management is a breeze.
After months of development, the new system is finally ready, the website is responsive and looks good on across all desktop, phone, and tablet screen sizes. TheDroneShop can be easily accessible by customers whether they're browsing at their computers or checking out on their smartphones and thus provides a seamless shopping experience.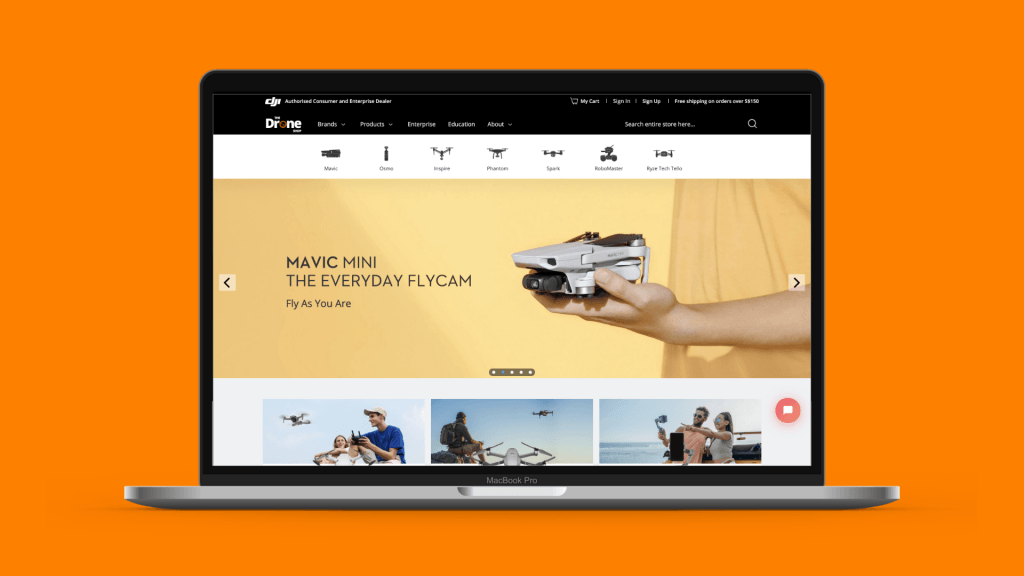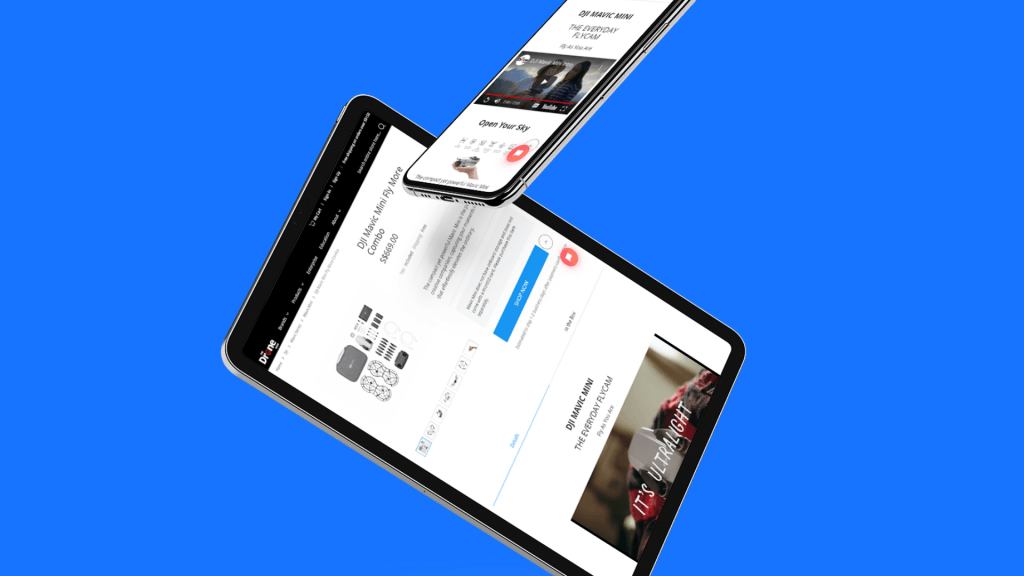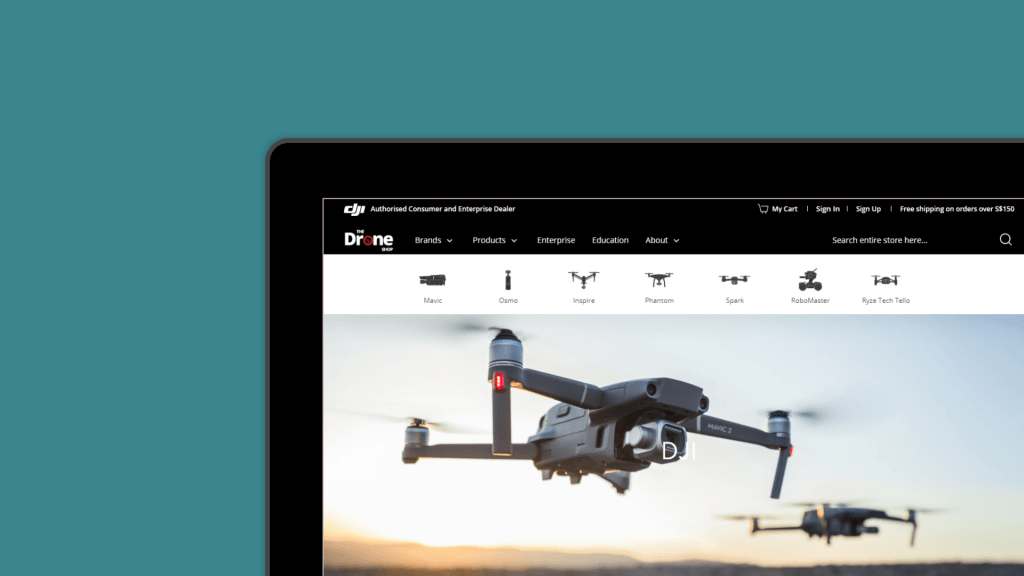 Aerial level of user experience practice
With an emphasis on the user experience, we paid close attention to the checkout details, making sure buyers get the best digital commerce experience possible. After choosing the main product, customers are taken to another page that lists related accessories such as propellers, microSD cards, and extensions. These items are available to be bought separately. Pricing and inventory alerts are also present at this stage.
At the shopping cart, buyers can check out with just the items that they need right away, the unselected items will be saved and are instantly available in future sessions. For each selection a customer makes, the system will calculate the pricing instantaneously, creating a smooth experience that customers are going to appreciate.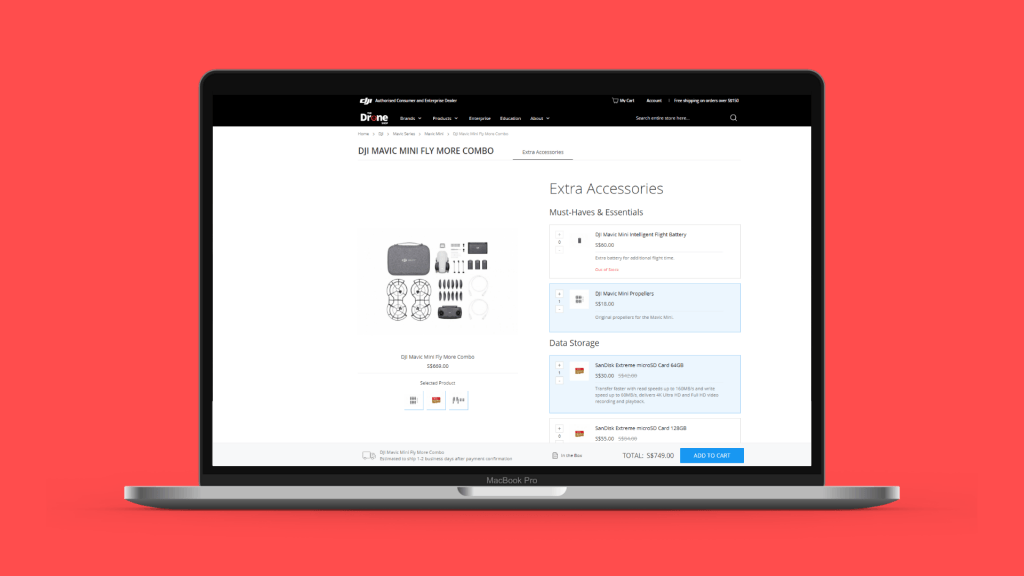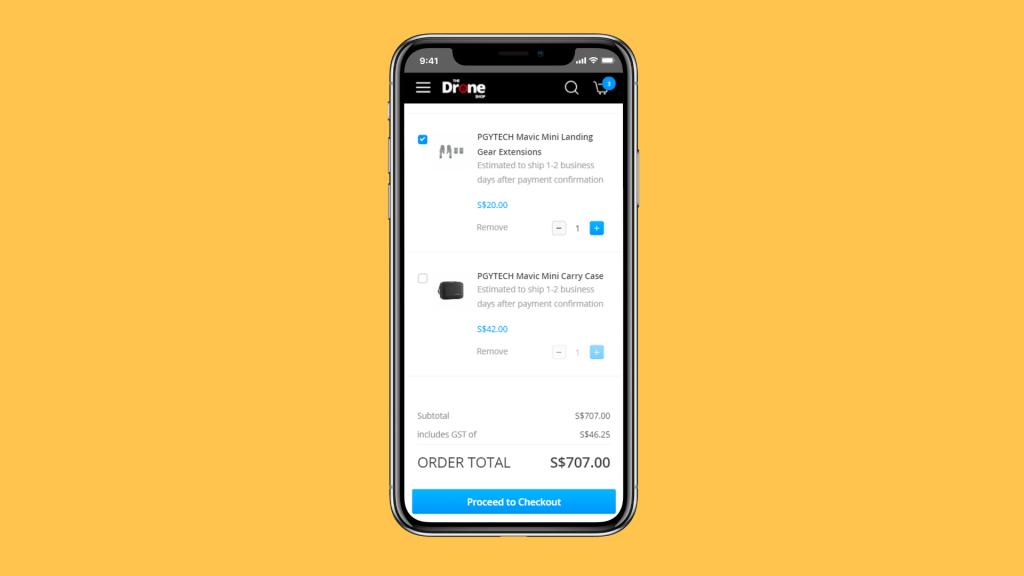 Service overview
System development & front-end implementation
System deployment
System administration
SEO services
System optimization
Documentation & training
Live support
Flying Bots has achieved its vision. Thanks to the new website, Flying Bots is leading the supply and promotion of unmanned vehicles and accessories in Singapore.
Visit The Drone Shop here.
Looking for a Magento partner capable of taking on your next Magento 2 project? Contact us at sales@magenest.com