Businesses have considerably evolved over the years, and so have their staffing requirements. Thanks to digital transformation technologies, the demand for highly adaptable roles within growing organizations has never been higher. Business analyst, also known as a BA, are the perfect fit to achieve business objectives.
What is a business analyst?
Getting started with the job position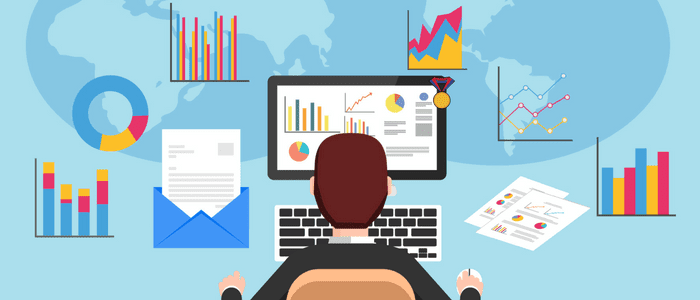 A business analyst is a communicator who helps to narrow the gap between IT and the business. In particular, he or she is responsible for using data analytics to assess processes, determine requirements as well as deliver data-driven recommendations and reports to the executives and stakeholders of the firm.
Due to the high level of abstraction in the work, a business analyst can switch between different industries, including finance, insurance, banking, software services, telecoms, government, etc.
Crucial set skills of a business analyst
Business analysts require a wide range of soft and technical skills, including experience in either IT or business-related backgrounds. In detail, a successful one has unique skills that enable him or her to work with and manipulate data, as well as uncover hidden business insights that often may go unnoticed. Basically, an insightful business analyst is judged on four attributes as following:
Analytical skills and problem-solving skills: This might be the most important skill that a business analyst needs to hone. With outstanding analytical skills, BAs can perfectly complete their given tasks and help drive the firm forwards. A good part of a business analyst role includes analyzing data, information, documents, workflow, user or stakeholders inputs, etc.
Leadership skills: A business analyst also needs to have leadership skills in order to direct the team members, help the team with any problem, and allocate tasks properly.
Business process and planning: These set skills allow business analysts to plan the scope of business projects, understand and implement the requirement at minimum error, identify and allocate resources for the projects, and so on.
Technical skill: Generally speaking, a business analyst does not necessarily need to have an IT background. However, having some basic understanding of how IT systems work can facilitate their job in the corporate world. Furthermore, acquiring technical knowledge can be a competitive edge for them to win over competitors in the fierce job-seeking front row.
Skills asides, a bachelor's degree in business or a related field, or alternately, an MBA or some other certifications might be a strong plus point demonstrating an excellent BA. The Certified Business Analysis Professional (CBAP) and Certification of Capability in Business Analysis (CCBA) are two main certifications taken by business analysts as evidence of their expertise.
>> Read more: Business Planning: Strategies and Tips For Businesses of All Levels
What does a business analyst do?
Now that you've equipped with basic information about who is a business analyst, let's dive into details about their job responsibilities and the various roles they might play in business domains.

Key responsibilities of a business analyst
There is a misconception that the role of a business analyst is merely to make money for the firm, which is not true in some direct context. Having said that, decisions and actions taken by a business analyst do have a remarkable impact on the financial situation.
In fact, there are lots more tasks they need to cover to drive the growth of the organization. The primary responsibility of a business analyst is to facilitate organizations with improvements in operational efficiency, profitability, and productivity. To accomplish the overall task, business analysts apply their investigative research skills and adopt innovative data analysis tools at the same time. Some of the basic perspectives of a this action can be listed such as:
Creating a detailed and structured business analysis, outlining existing/ possible problems, opportunities, and solutions for an organization
Budgeting and forecasting
Compliance monitoring
Providing departmental planning and profitability analysis
Risk management
Reporting to stakeholders
Based on these key responsibilities, it is obvious that a business analyst serves the role as a facilitator within the organization, assisting in effective interdepartmental communication as well as extracting additional value from internal departments. These attributes make the business analyst relevant and highly valuable in multiple industries and sectors in this day and age.
Different business analyst roles in an organization
A business analyst can have various job titles based on the sector he or she is working for. Basically, the business analyst role is classified into various categories as following:
IT Business Analyst:
The type of BA involves the design and modification of business systems or software systems. According to research conducted in November 2020, the national average salary for an IT business analyst is about $76,446 per year in the United States (Glassdoor statistics).
Business Process Analyst:
This BA involves thinking processes, with the main responsibility such as drawing inferences from process details as well as linking these inferences to the big picture by considering business objectives in identifying process improvements. With regard to annual income, according to Glassdoor, the national average salary for a business process analyst is $56,917 in the US.
Business System Analyst:
The role of this job is generally to create the technical design of a software system but may not do actual coding as the IT BA one. Based on Glassdoor statistics, the national average salary that a business systems analyst might earn is $68,346 in the United States, making the job title a promising career.
Data Analyst:
This is the ones who analyzes data and uses visual modeling, critical thinking skills to extract and present key business information to decision-makers. The annual income that a data analyst can earn is about $62,453 in the US, according to the data from Glassdoor.
Functional Analyst:
Functional analyst is the person who has secured knowledge in a business domain such as supply chain, finance, human resource,… and assists in developing or recommending best business practices for initiatives. The national average salary based in the United State for a functional analyst is $75,599.
Usability or UX Analyst:
The business analyst is involved in the interface design or user experience for software applications and websites. In an annual period, they can get an average of $69,035 when working for a US based company (data cited from Glassdoor).
Becoming a business analyst offers individuals many precious opportunities to quickly advance in a career and a wide selection of multiple professional development paths in the future. Depending on certain industries, business analysts can develop knowledge and experience relevant to other roles within an organization, thus giving them more long-term employment flexibility than many other functions.
Why do firms need business analysts?
In our economic scenario, modern enterprises are in high demand for business analysts. It comes as no surprise that the necessity of these valued professions will only continue to scale in the future. The reason behind the trend is explained thoroughly as below:
Business analysts make digital transformation easier
One of the primary reasons why business analysts are well sought is the high importance placed by these organizations to build and execute their digital transformation strategies.
Clearly, digital transformation is a complex process. However, with the help of a business analyst, the practice is much more straightforward and simpler. With an insightful mindset about the trend, business analysts can point out any shortcomings and errors of the firm's operations. Thus, they can give useful advice, and come up with practical solutions to take full advantage of digitalization in the corporate world.
Business analysts narrow client-developer gap
As the vital components in bridging the client-developer gap, business analysts also help to accelerate the workflow of the dev team.
In particular, when coding for a business user, developers may not effectively serve the needs due to the miscommunication between two parties. Therefore, having business analysts can help avoid this situation. This is because they will know exactly what the business user demands and how to translate this to developers. Thus, the dev team can know the full scope of requirements that are needed and get it right in later steps.
Business analysts translate complex processes during the development
When a new strategic project has been launched, firms might want to ensure that all their staff across departments grasp an in-depth understanding of the implementation and the ultimate goals. In fact, there is a high likelihood that communication between corporate leaders and technical staff are not always proficient enough. Consequently, problems might arise during the whole process when the staff does not fully digest what their managers say. This is where a business comes in and saves the day.
A business analyst can also serve the role of a contact point during the firm's development. By giving quick responses when staff is occupied with the business's daily needs, the burden from prolonged and complex projects can be alleviated.
Business analyst drive change management
A business analyst can bring maximum efficiency to a project team in terms of change management. In detail, when a business project comes in the way, changes are bound to happen. Getting staff to adopt and adapt to new things can be a challenge for any firm. At this stage, business analysts come on board to fully cover the task.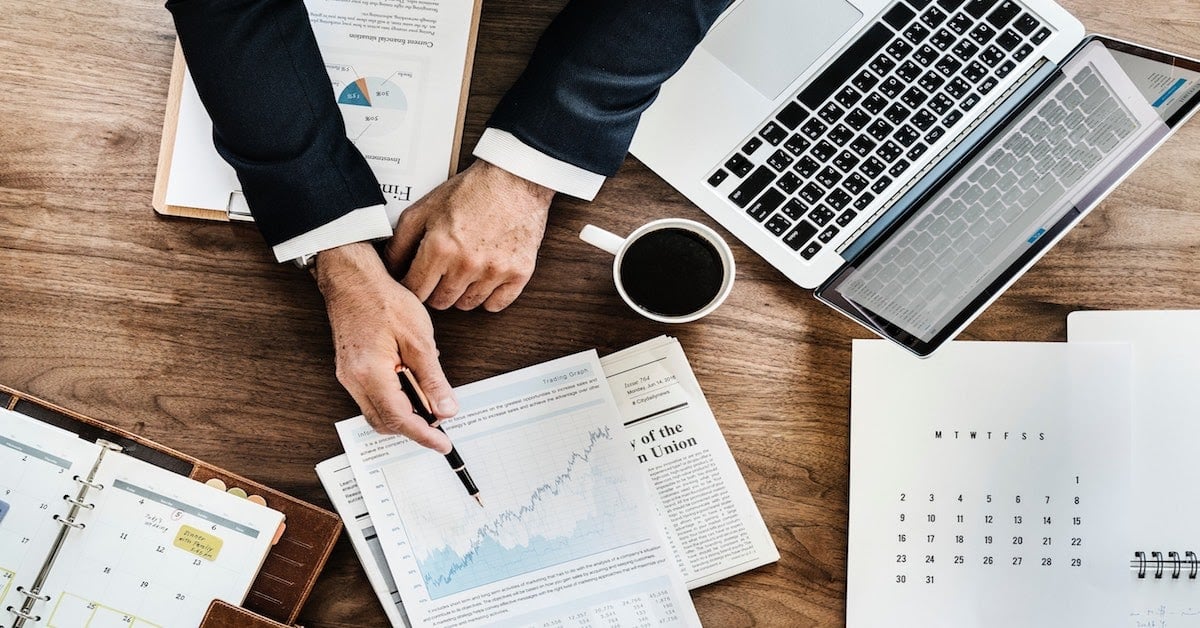 To drive change management, business analysts flesh out business strategies around solutions to problems. Meanwhile, they also prepare the firm's staff for the changes that are coming, as well as reinforce the changes once they've taken place.  
Final words
The business analyst role is definitely a promising and valued profession in the age of digitalization. However, to stand out in the field, a BA needs to encompass a certain set of skills.
We hope this piece of information has given you a way to definitively answer curious questions regarding the role of business analysts. If you have any further questions, leave a comment right below to let us know. Take your time and we will give you a rational explanation.