If you are thinking of starting an online store, you may be wondering how to go about it. It can seem like a daunting task, but with the right planning and resources, you can build an eCommerce website from scratch that meets your needs and exceeds your customers' expectations.
In this article, we will outline the steps you need to take to get your business online. We will also provide tips on choosing the right eCommerce platform and hosting provider, setting up payment processing, and creating an effective marketing strategy. Let's get started!
The main difference between normal websites and eCommerce websites
A normal website typically contains static content, meaning that the site's owner can update the site's content as they see fit, but users cannot interact with the site or make purchases.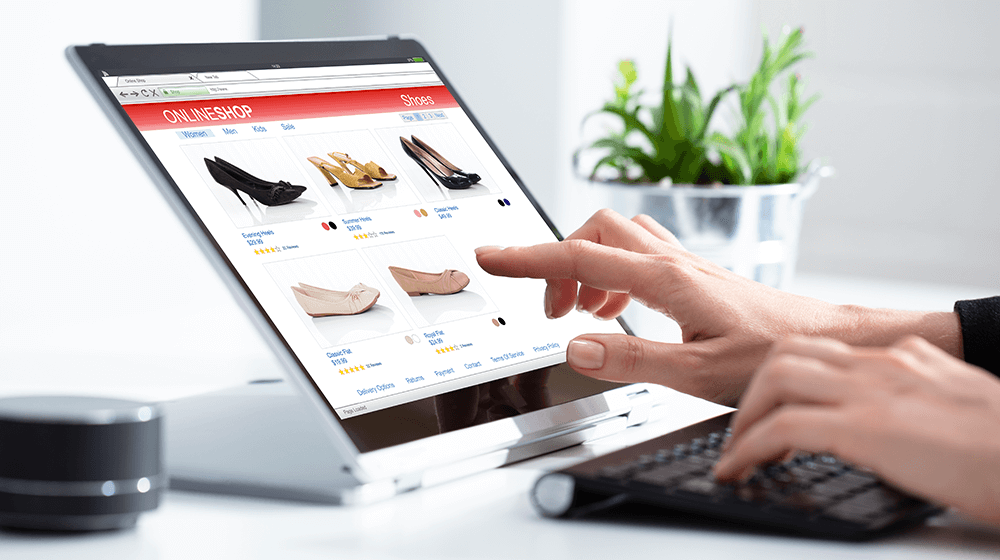 On the other hand, an eCommerce website is a type of website that allows users to buy products or services online. In order to do this, eCommerce websites must have a shopping cart and a payment gateway. In addition, eCommerce websites typically use SSL (Secure Sockets Layer) encryption in order to protect customers' personal and financial information.
While all eCommerce websites must have these basic features, there are a variety of different approaches that businesses can take in order to build their online store. As a result, there is no one-size-fits-all solution for eCommerce websites. Each business must carefully consider its unique needs in order to choose the right platform for its eCommerce site.
For more information, you can go to read more about what is an eCommerce website to know how to choose the right one and step-to-step to build a professional eCommerce website.
Vital Things to Consider for Your eCommerce Website
When you are prepared to build an eCommerce website from scratch, the following are the factors you must take into account first and foremost:
Products
An eCommerce website needs products before it can be built. The materials required once you've decided what kinds of products your internet store will sell are pictures, product descriptions, and reviews.
Given that your eCommerce website is still in its early stages, you probably won't have any product reviews right away. However, it is crucial to include product reviews on your product pages when they are accessible. Your customers will feel more trusted as a result of being able to see what other people think of your products.
You ought to have numerous images of the item you are marketing. In order for clients to understand what you are selling as well as its scale and condition, try to take pictures of the item from several angles. A great User Experience starts with high-quality product images.
For each of your products, you'll also require a thorough product description. Not only are these descriptions crucial for customers to read, but they are also essential for search engine optimization (SEO).
User Experience (UX)
The UX of your eCommerce website is the most crucial component after the product pages. It would be challenging to generate sales and keep consumers if users have problems accessing your website. Additionally, eCommerce faces a lot of competition.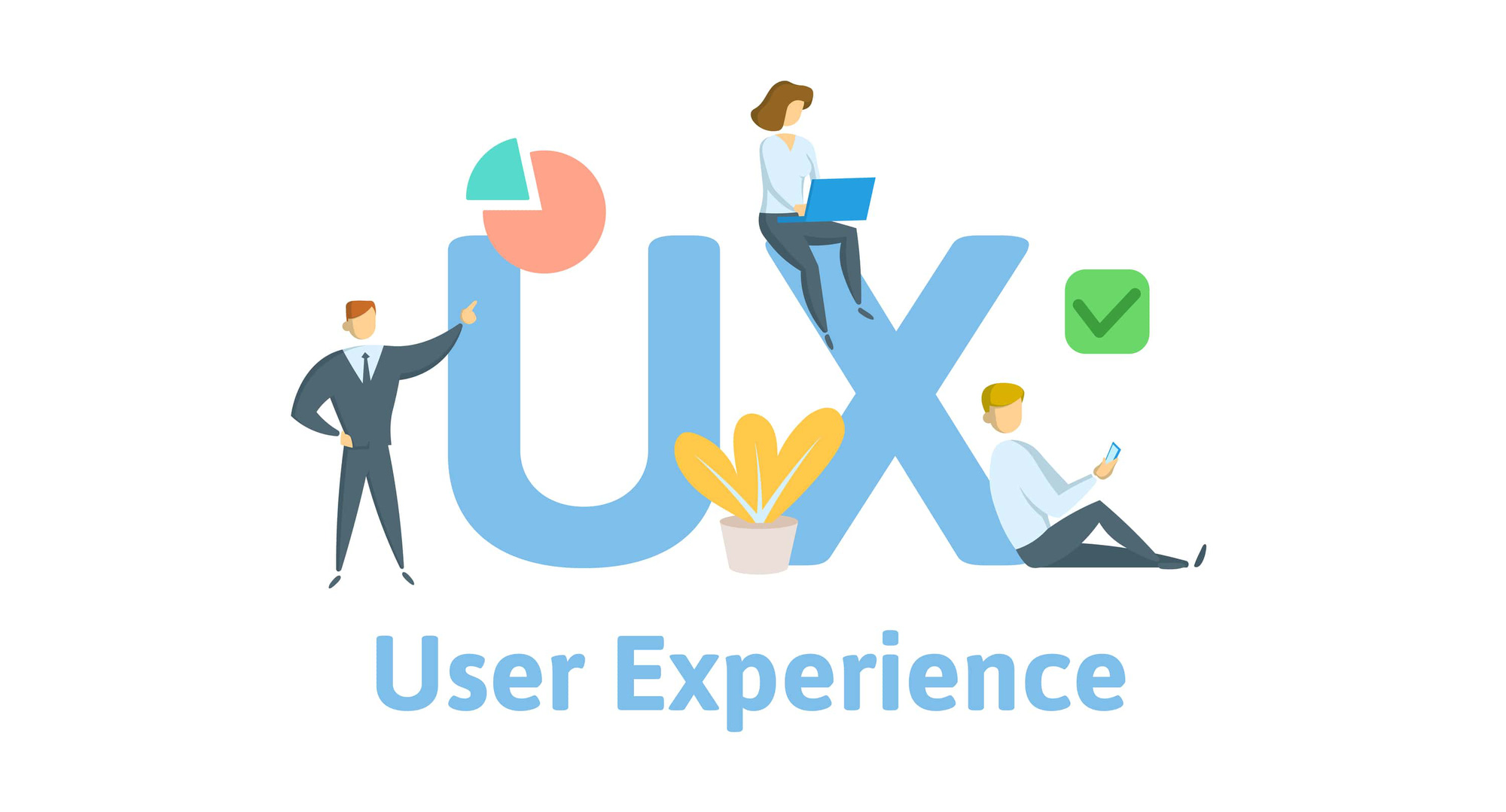 You can be sure that your users will discover an alternative eCommerce site that offers a better experience if your website has a poor user experience. Designing the User Interface components that make up the overall User Experience your website offers should take time.
Payments
You must decide how payments will be handled on your eCommerce website before you launch your product. Although there are many different payment gateways available, you will need to use one.
Sales volume, processing costs, and other variables will all play a role in determining the best payment gateway for your online store. Do your research and take your time to pick the finest payment gateway provider for your company.
Shipping
Delivery is a key element of eCommerce. Your clients will be spread out all over the world because your company is online. You must decide how and at what cost you will send your products, as well as whether or not you will bill your consumers for shipping.
Many online shoppers have grown accustomed to expecting free shipping. In fact, they are more inclined to buy if they see free shipping. Including the cost of shipping in the product's price is one technique to provide free shipping. Although shipment wouldn't be free in this situation, the client will think it is.
Policies
Your policies are a crucial factor to take into account when deciding to build an eCommerce website from scratch. Will you, for instance, accept returns? What occurs if a product is damaged in transit? A variety of distinct problems might occur in an eCommerce firm.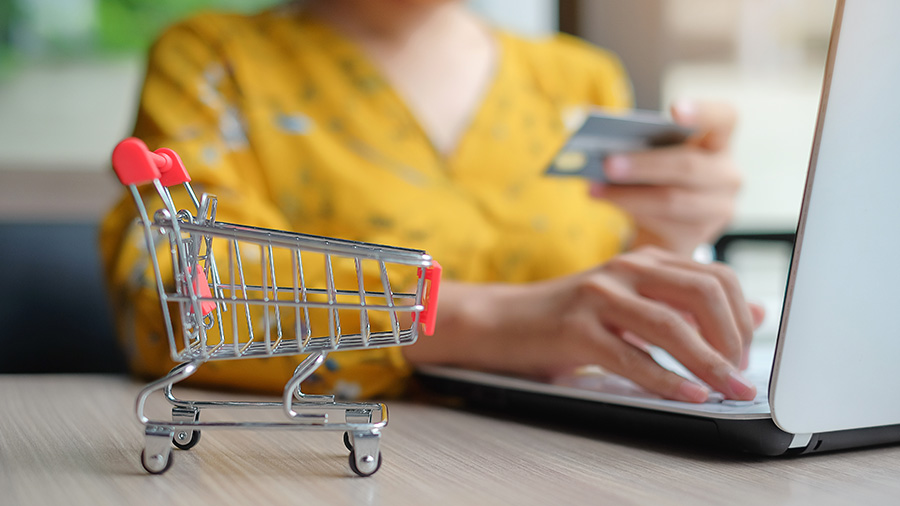 Some of these difficulties are more challenging to manage when everything is digital, but if you have clear policies, it will be simpler to deal with problems as they appear. At this point, you should think about customer assistance. To deal with client difficulties, it might be a good idea to recruit support personnel. This will depend on how much you sell and how many inquiries from customers you get.
Main Tasks to Do to Build an eCommerce Website From Scratch
1. Choose a name and get your domain
Your website's address is its domain, often known as its URL. This is what customers type into their browser bar to access your website; it serves as their home on the internet.
Your branding and overall success depend on the domain name you choose. Choose a company name and domain name that, if at all possible, is directly related to your product or service. Your customers will be aware of what you sell right away if you incorporate descriptive keywords or key phrases into the name of your company and website, which is also important for your SEO strategy.
Once you've come up with a few name suggestions, you may buy your domain name from a domain registrar like GoDaddy, Bluehost, or Google Domains. Just go to one of these websites and type in your company name. You'll be informed if that domain name is available.
2. Pick your eCommerce platform
Here are a few top eCommerce platform choices to help you build an eCommerce website from scratch:
Dedicated eCommerce platforms
These are the simplest methods for launching a fully functional eCommerce website rapidly. These systems offer strong built-in features including secure payments, shipping labels, email marketing, and multichannel sales assistance. They are also very strong and expandable.
The following are the top three eCommerce platforms to take into account:
Shopify: The most well-liked specialized eCommerce platform, Shopify, is excellent for start-ups and drop-shippers. Plans for Shopify start at $29 per month.
Magento 2: This platform offers a range of features and plugins to make it easy to set up an online store, including a shopping cart, product management, order management, and payment processing. It includes a range of marketing tools to help businesses promote their products and services online.
Shift4Shop: Shift4Shop is a prominent competitor in the market for specialized eCommerce platforms and provides a starter plan for a reasonable $19 per month.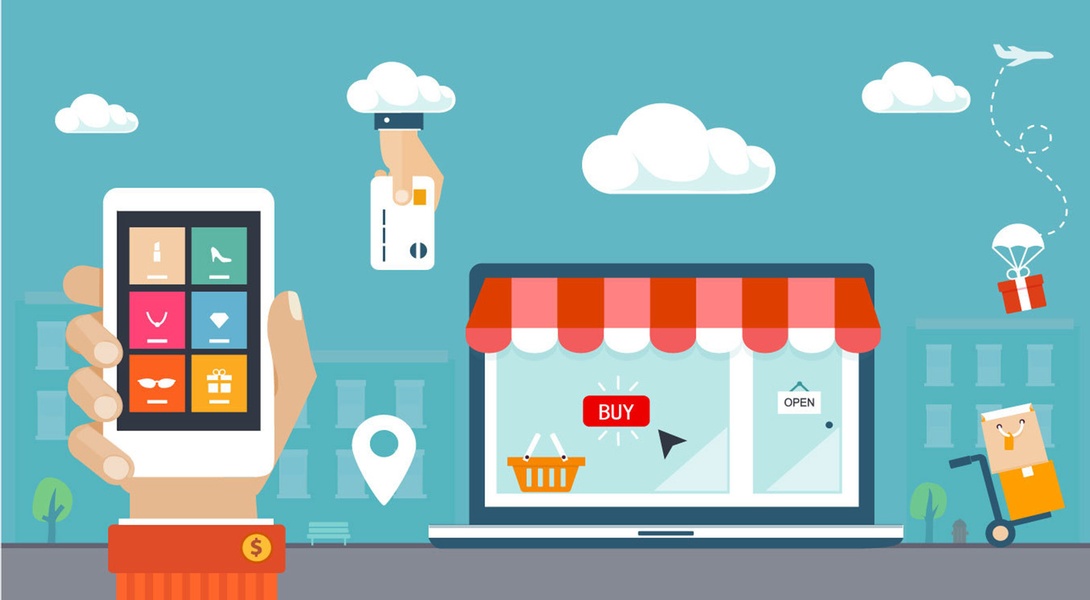 Website builders with eCommerce features
Wix, Weebly, and Squarespace—all well-known website builders—all provide eCommerce features. If you already run a website on one of these platforms, switching to an eCommerce plan will allow you to add online sales features.
Website builder platforms are well-liked by the DIY and side-gig communities because of their simplicity. However, a specialized eCommerce platform offers better-integrated sales and marketing functions for comparable rates if you're developing a website with the intention of expanding it.
Free eCommerce website platforms
Free eCommerce platforms enable small enterprises to sell online without any setup fees or recurring expenses. These platforms either provide fewer capabilities than the eCommerce options discussed above, or they have restrictions on the number of products you can list for free.
There are three platforms to think about:
Square Free Online Store: Every Square account comes with access to Square's free online store, which allows users to effortlessly expand their businesses online.
Freewebstore: For up to 20 products, Freewebstore provides a free e-commerce platform; premium plans include more products.
Ecwid: For up to 10 products, Ecwid provides a free e-commerce website; premium options cover more products.
3. Plan and build your eCommerce website
The elements and data listed below must be gathered before you may build an eCommerce website from scratch.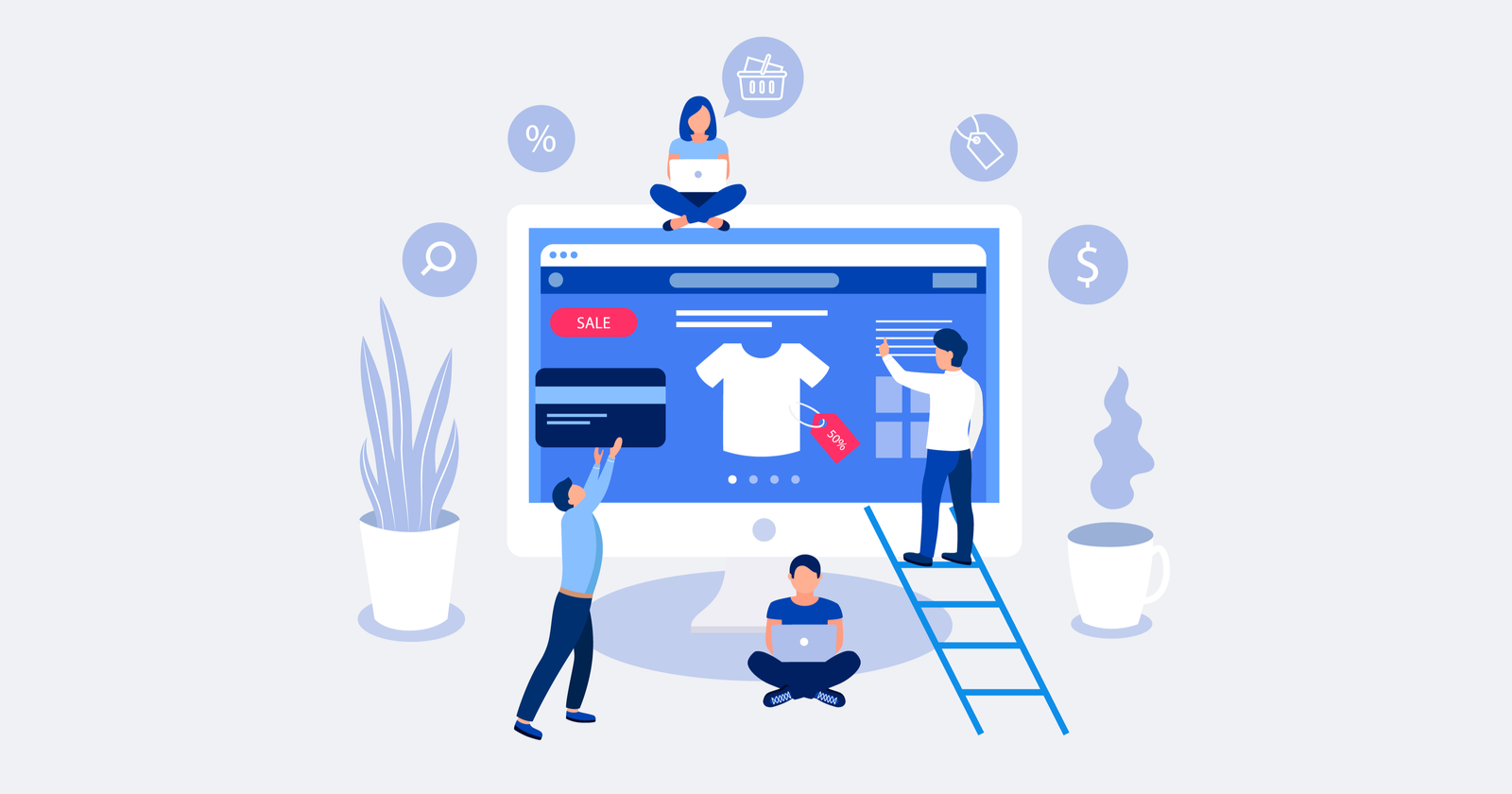 Logo and brand image
You may build a simple type logo on all eCommerce platforms, or you can utilize a third-party platform like Canva to design your own logo from free logo templates.
Product photos, descriptions, and data
Think about including the following information on your website, along with these suggestions for successful product promotion:
Beautiful product photography: With a little imagination and a cell phone camera, you can take excellent product photographs. Make careful to snap pictures from several perspectives and, if you can, show your products being used.
Videos: Videos of your products in real life are effective sales tools, and you can record these on your phone.
Product descriptions: Product descriptions should be thorough and include all relevant information. For every item, you offer, including its size, weight, and material, as well as a list of commonly asked questions. When it makes sense, include keywords in product titles and descriptions to improve your rating on search engines.
Product pricing: Prices choices for individual and groups of products, as well as sale and discount pricing, are available on many eCommerce platforms. For reporting purposes, some even allow you to track your product costs.
Item weight and size: E-commerce platforms employ item weight and size to calculate shipping costs in real-time and print labels. This can save you time and automate your shipping process, but it is optional.
Product options: Size, color, and other product options are referred to as variables, and eCommerce platforms allow you to establish many variables for goods that come in various sizes, colors, and other variations.
Product SKUs: Stock keeping units, or SKUs, for your products, should be available, as should any manufacturer's codes. Manufacturer codes are useful to include in product data because customers occasionally search using them.
Inventory: Your eCommerce platform will track your inventory as items sell out if you enter a stock amount for each item.
Your story
Make the "About Us" part of your website shine if you want to establish a connection with potential customers. To keep customers coming back for more, share your own journey, adorn it with pictures and videos, and make it interesting and engaging.
Customer service pages
Having excellent customer service encourages repeat business, so clearly define expectations on your eCommerce website's customer service page. Here, important components include:
Shipping rates and times: Indicate your typical shipping turnaround time, your shipping charges, and your typical delivery periods.
Exchanges and returns: Clearly state your exchanges and return shipping policies.
Privacy statement: You are required by law to post a privacy statement on your website, and the majority of eCommerce platforms offer a sample policy that you may use.
User-friendly navigation
Customers can browse the content of your eCommerce website effortlessly with the aid of its menus. The majority of platforms allow you to design the main menu bar, footer menus, and occasionally top and sidebar menus. Try several combinations to find which one suits your product collection and content the best.
4. Establish payment, shipping, and marketing tools
Depending on your eCommerce platform, this step may differ. Shopify, Magento 2, and BigCommerce are two examples of integrated solutions that include built-in payment processing, tax calculations, the printing of shipping labels, and marketing capabilities. For the majority of others, handling these responsibilities requires integrating a few outside services.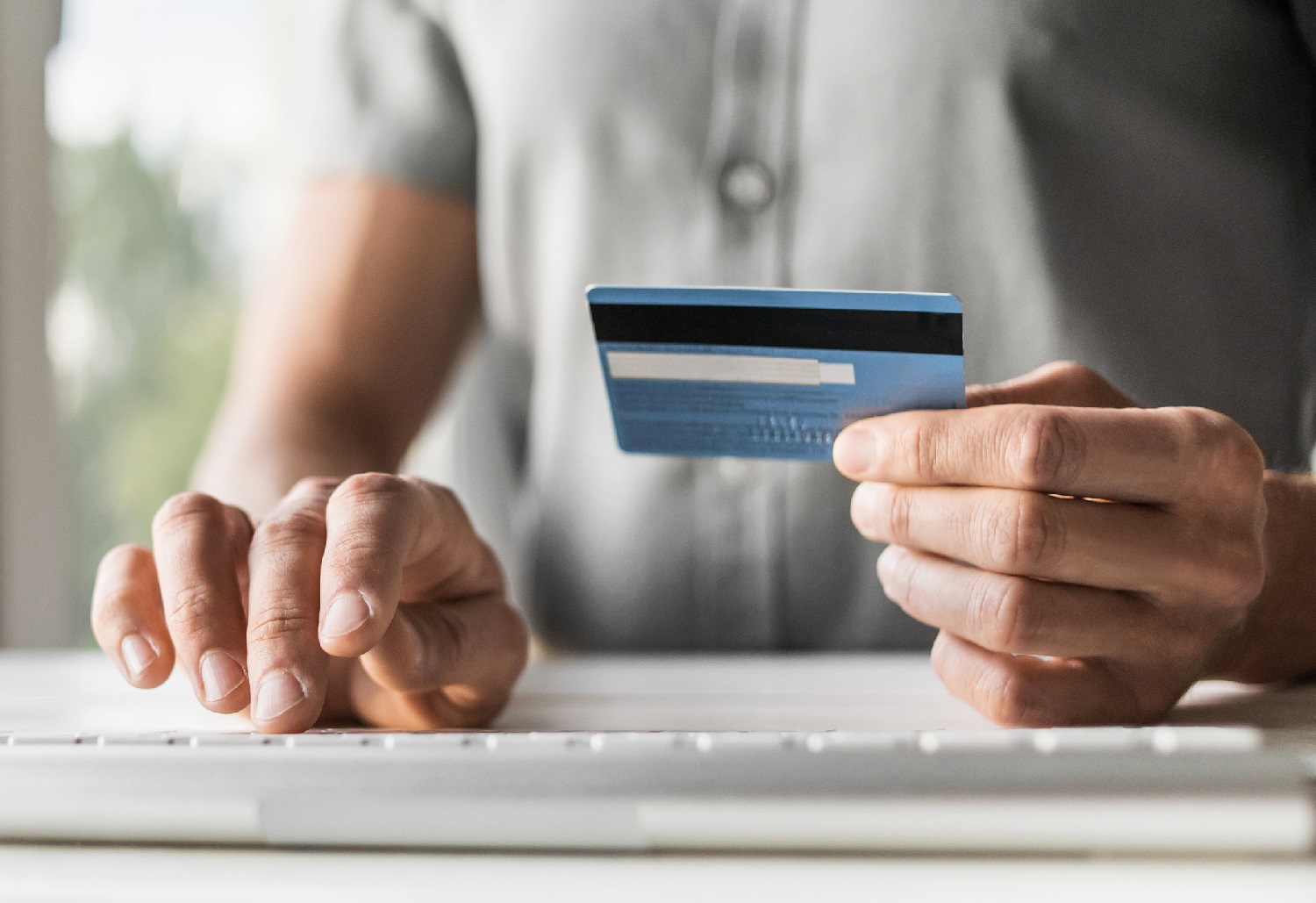 Payment processing and tax table setup
The top payment processors like Square, PayPal, and Stripe are all plug-and-play compatible with all of the eCommerce website platforms discussed above. You only need to click a few buttons, set up your account, and you're connected to enable payment processing using these options.
You can connect your own payment gateway and merchant account on the majority of sites. However, the most straightforward and frequently most cost-effective solutions for businesses are built-in and plug-and-play payment services.
The sales tax rates that will be collected from customers are configured after your payment processor is set up. All eCommerce website systems allow you to apply taxes to some or all of the products and orders and facilitate the collection of sales taxes. The state you live in and, in most situations, your entire sales volume determine the sales tax rates you charge.
To speed up the order fulfillment process, you should and may integrate shipping software with your eCommerce platform. Goods are effortlessly connected to shipping software through integrated shipping, allowing you to choose carriers and shipping options, print labels, and alert consumers when their orders ship.
With built-in shipping options from BigCommerce or Shopify, integration is fully completed for you, and set up just takes a few minutes. For the majority of other systems, in order to print labels and start customer alerts, you must link a third-party service like ShipStation or ShippingEasy. Although most platforms can benefit from these interfaces, they can increase monthly expenditures.
You can design shipping rates to charge your customers for shipping once your shipping solution is configured. The majority of eCommerce sites allow you to add real-time rates, which represent the actual shipping charges for each order. Additionally, you can create flat pricing depending on order totals or provide free shipping for all or a portion of your orders.
Email marketing and social media setup
Some website platforms provide powerful integrated marketing tools, together with payment and shipping options. Complete marketing toolkits are available from Magento 2, BigCommerce, and Shopify. To engage with customers, sell items, and promote your social media profiles, you may quickly and effectively create and use email lists.
Setting up marketing tools on some other eCommerce platforms takes a little more time. And to connect your products to social media accounts directly for social commerce, you must purchase plugins.
5. Test and launch your eCommerce website
The completion of a few test orders brings in the final stage of creating an eCommerce website. Although each eCommerce platform conducts testing in a different way, they all allow you to place a few pre-launch test orders. Although these orders communicate with your payment processor, your card is free of charge. You get ready to start taking orders once you've successfully processed a few test orders or fixed any flaws you found while using your eCommerce website.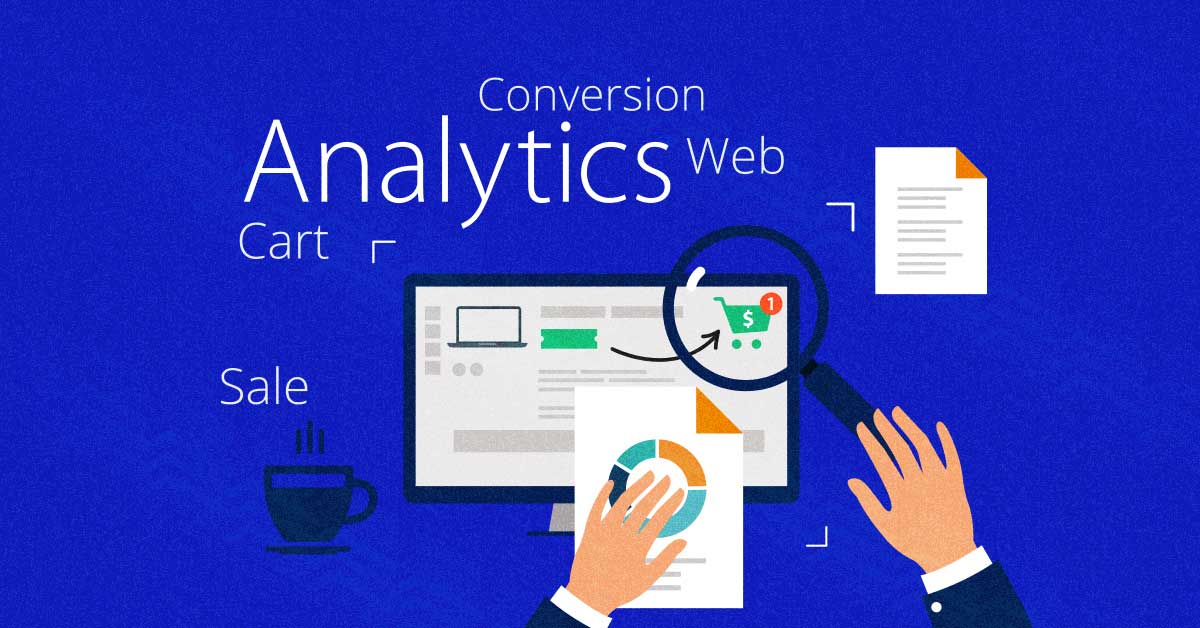 A launch of your eCommerce website does not guarantee immediate sales, so keep that in mind. Search engines need some time to identify and index your new online store. By verifying your new store in Google's Search Console and publishing an XML sitemap, you can expedite this process.
Once your online store is operational, you can also use Google Adwords advertising and social media to spread the word.
Conclusion
If you intend to start your own eCommerce website, we can help. Our team of experts has the knowledge and experience to guide you through every step of the process to build an eCommerce website from scratch, from designing and building your website to setting up your payment processing and shipping arrangements. We can even help you with online marketing and SEO so that you can start generating traffic and sales as soon as your site goes live. Contact us today to learn more about our eCommerce services – we would be happy to answer any questions you have!