A key part of having a successful online presence is having an attractive and effective website. The design of your website – including the fonts you choose – can make a big difference in how users perceive your business. In this blog post, we'll discuss some of the top fonts available and help you choose the best font for eCommerce websites that fit your own brands. We'll also provide tips on how to choose the right font for your business. Let's get started!
Importance of fonts for eCommerce
UX
Fonts play a big part in flourishing a seamless user experience. The user should not have to put a lot of effort to consume content, which is the minimum interaction cost. The text fonts should be clear, visible, and simple to read in order to create trust through their appearance. Yet, the best font for eCommerce should also be visible on a variety of devices. And for just this reason, it is important to know how to select the top fonts for your eCommerce website.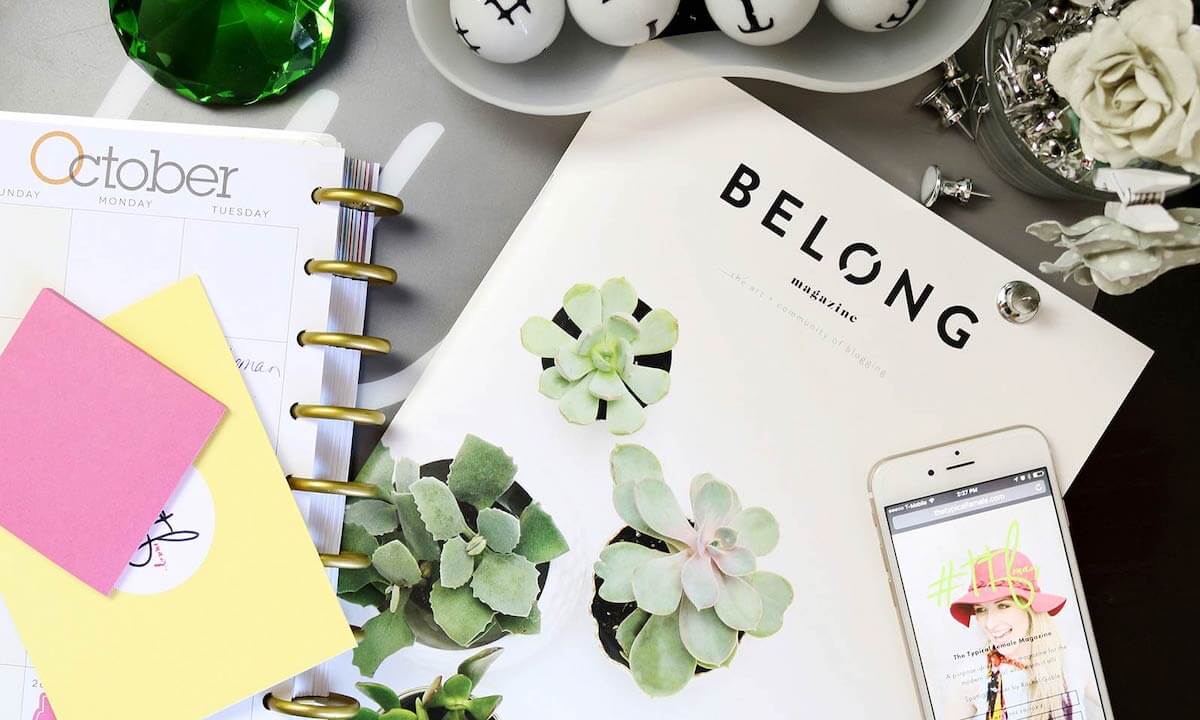 Brand Character | Passive Communication
What you say and how it is portrayed are two distinct but equally significant things, as was already said. The fonts express the spirit of your brand. For a fashion and apparel firm, a cursive font style might be appropriate, but not for an online pharmacy.
Business growth
It should be enjoyable to read the font style you select. You should pick the appropriate fonts keeping in mind your audience. The vital component in this situation is whether the user stays longer than normal if they find the content engaging.
Fonts also foster a feeling of trust among users. It helps your company get a competitive edge. The best eCommerce fonts can excite users' emotions, motivating them to explore more of your website.
Considerations of employing the right font for your brand
No more than 2-3 fonts
First and foremost, the fonts ought to look good. As a general rule, you shouldn't combine more than 2-3 different fonts. And the font combination ought to give the page some excitement. In other words, avoid choosing a crazily distinctive typeface for your website. Do not get too fancy with the fonts. If you use too many fonts, your page may appear cluttered.
Choosing fonts for an eCommerce website would mostly involve selecting 2 fonts. One for the body text and one for the headline. There shouldn't be more than two different font styles used.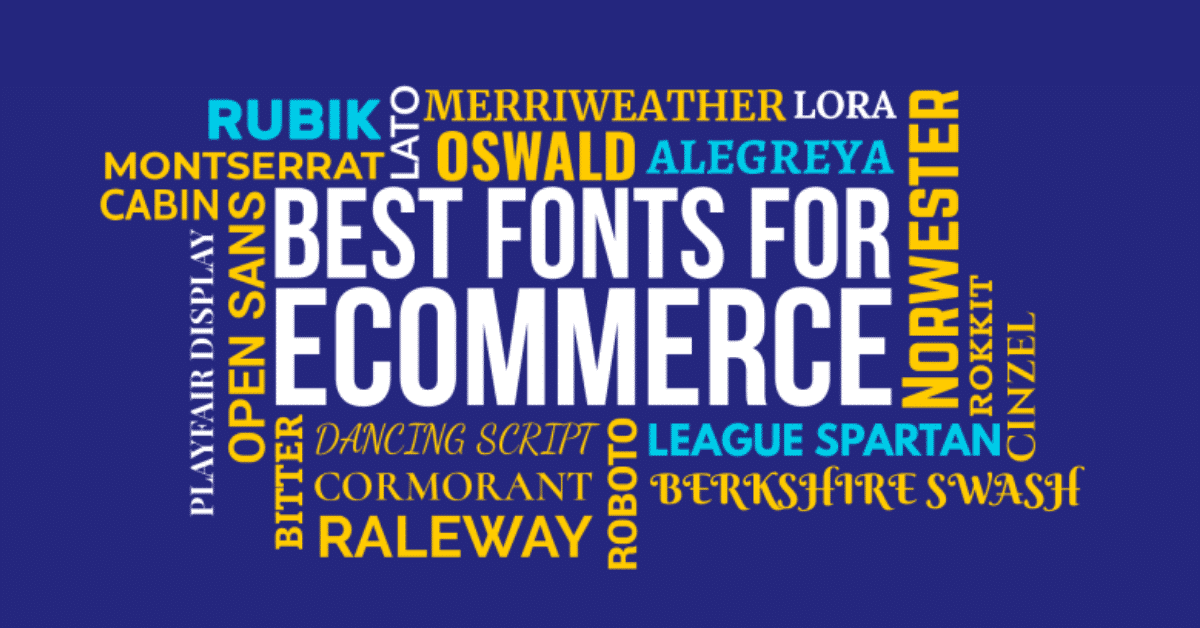 Legibility
When building an eCommerce website, you should anticipate that visitors will access it on desktop, mobile, and tablet screens. As result, the fonts you select must work on all screen sizes. Test the fonts on various screens to see whether they are too difficult to read or how long it takes to do so before making a final decision.
Check to see if the decorative fonts can be read as well. Instead of using attractive fonts that don't increase conversions, it is advisable to choose simpler fonts. However, brand fonts shouldn't be seen as a mere distraction.
Readability
For your firm to expand, you need conversions. The user will probably quit your website if the text fonts are difficult to read or take too long to load. Additionally, content should offer users value.
Not alone does the writing style affect readability, but the fonts also have a significant impact. Make sure the brand fonts you select are aesthetically pleasing, legible, and consistent with your brand.
Which is the best font for eCommerce websites?
Berkshire swash
With a feminine and forceful touch flair, Berkshire is a semi-sweet typeface. A jewelry e-store and a brand of beauty products would benefit greatly from it.
Lato
Lato conveys a friendly, open attitude with a hint of seriousness toward its readers. For a company that wishes to be seen as bold, reliable, and friendly, it is the ideal brand font. It belongs to the family of sans serif typefaces.
Merriweather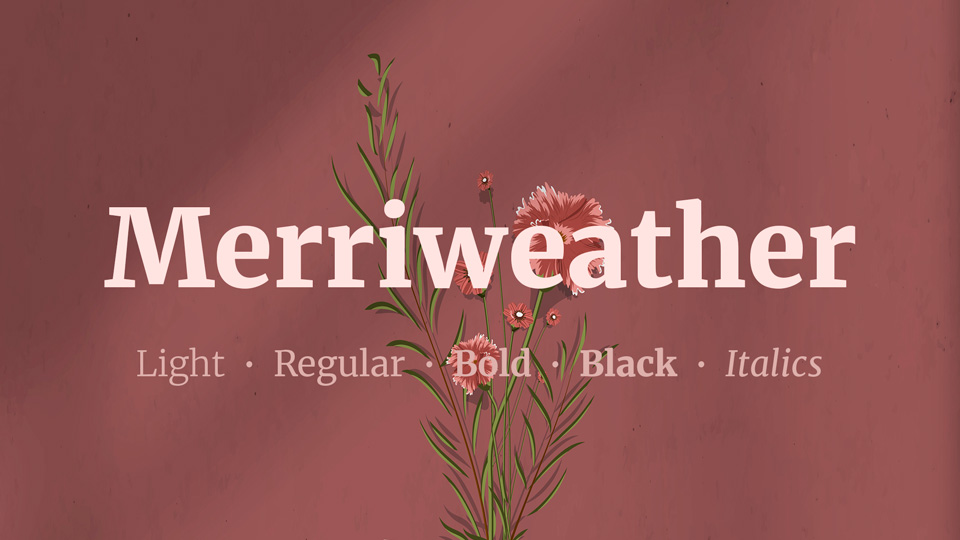 Meriweather is a well-known and frequently used brand font for websites, particularly for those that involve eCommerce. Given the reduced letterforms, it is appealing to the eye. It is also perfect for typeface combinations. Merriweather is the best font for eCommerce websites if you want to project a premium brand image.
Montserrat
Montserrat is a brand font with a vintage feel in its geometric pattern. It works well with all text cases, including capital letters, lowercase letters, and paragraphs. It is without a doubt one of the most adaptable font types.
Neue Helvetica
Numerous well-known companies like Facebook, eBay, and Yahoo employ the Neue Helvetica font. The typeface is straightforward, readable, and suitable for use in both the header and body text fonts.
Oswald
The ideal choice for the headings! Oswald brand fonts are excellent in drawing readers' eyes to the titles and paragraphs. All caps enhance Oswald's fonts' visual appeal.
Nunito Sans
Nunito Sans is a sans-serif typeface designed by Vernon Adams. The family includes 9 weights, from extra-light to bold, in both regular and condensed styles (including italics).
The fonts include multilingual support for over 130 languages, including Latin, Cyrillic, Greek, Vietnamese, and Hebrew.
Poppins
If you're looking for the best font for eCommerce websites that is stylish and modern for your eCommerce website, Poppins is a great option. This sans-serif font has a clean, minimalist look that will give your site a fresh, contemporary feel. Plus, it's easy to read, making it perfect for online shoppers.
Roboto
Roboto's letters may have a little mechanical sense to them, but the font is still easy to read. It was initially created by Google to serve as the system font for Android, and right now, Flipkart and YouTube.
Raleway
Among the best fonts for eCommerce, Raleway is a classy, extremely light sans serif style. Although it is short, it works well with headlines and large writing. For a company that sells food and drinks, Raleway would make the ideal brand font.
Be Vietnam Pro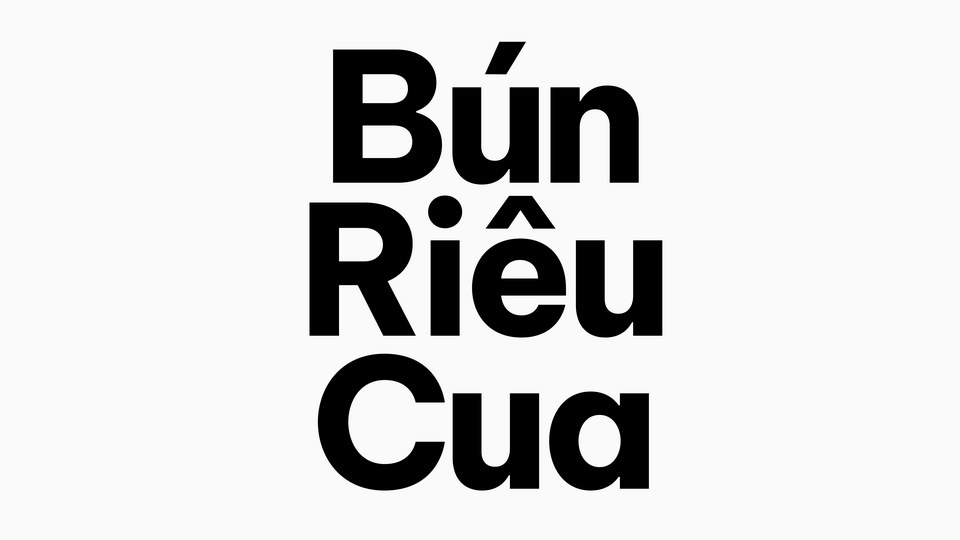 It is a modern and stylish sans-serif font for use in any professional design project. The family consists of 7 weights with corresponding Italics, ranging from Thin to Black.
This updated version builds on the original Be Vietnam's essence and elevates it. Vietnamese letterforms were improved with adaptive diacritics forms for particular use circumstances. Brands considering coming into a new market should pay attention to native language fonts for the best conversion rate.
Open Sans
One of the best and most widely used free fonts is Open Sans. The reason is that it can be read on a screen, even one with small dimensions. It was the second-most popular Google font in July 2018, according to Wikipedia.
Playfair Display
Beautiful Playfair Display is a serif type with softened edges and curves. It is a multipurpose brand font that works well with the majority of web design aesthetics. It is great for the headline and the brief contents, but it is not suggested for the lengthy para because it gets harder to read.
eCommerce Font Pairings That Look Good Together
There is no doubt that some fonts match one other more nicely than others, much like humans. However, how can you tell which font combinations are conversion-boosting victors from those that leave viewers wanting more?
Here are a few fantastic examples of eCommerce font combinations made with Google Fonts. Try using the more complicated font for headings and the simpler font for body text or subtext to get the most out of these font combinations for your own eCommerce store.
Crimson Text Regular and Source Sans Pro Regular
One of the most common font pairings is a sans serif and a serif font combination. This popular combination has a calming effect on visitors, making it ideal for eCommerce sites that focus on relaxation, such as those that sell beauty, spa, and yoga products.
Lato Light and Lato Regular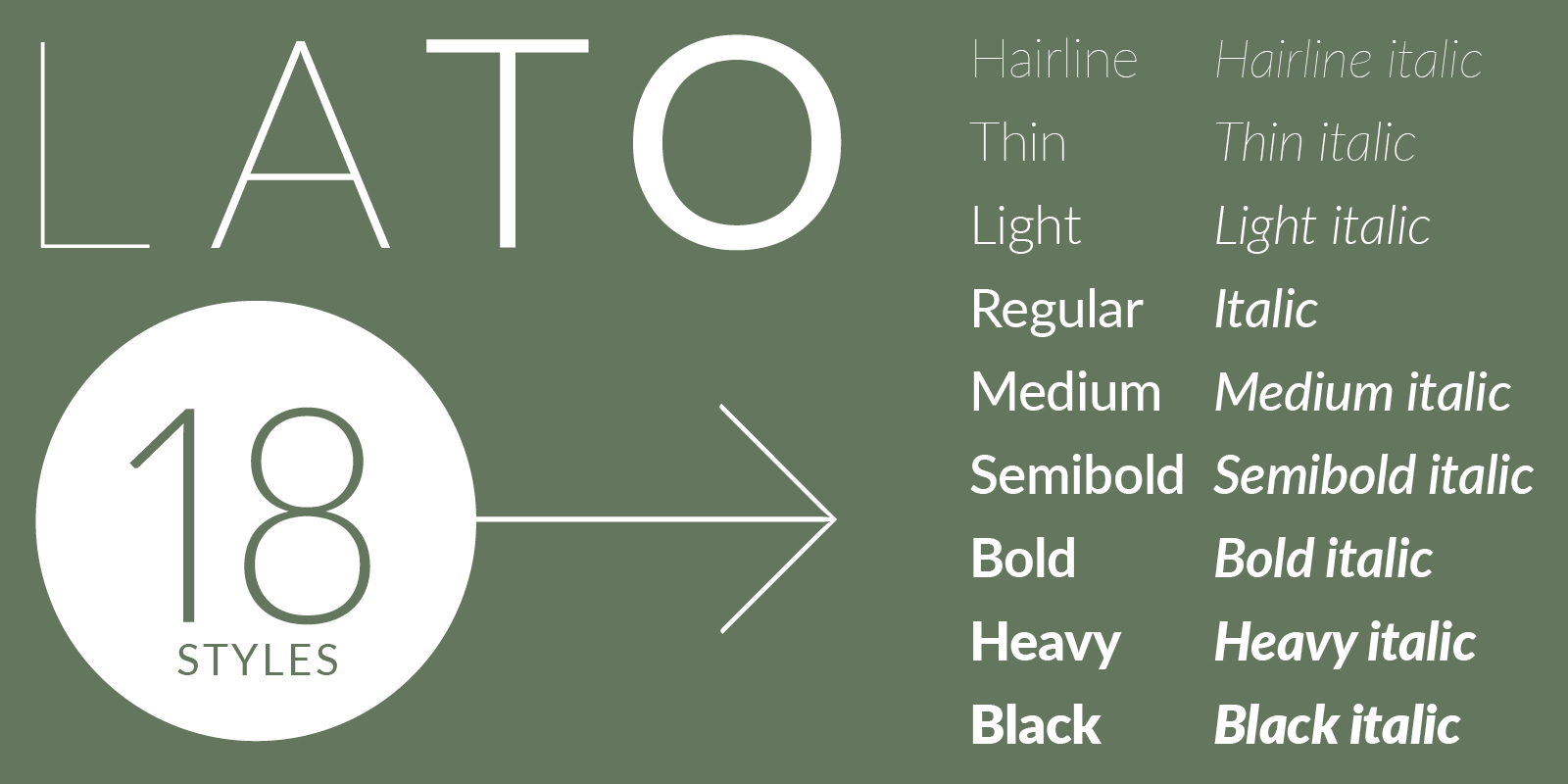 Occasionally, utilizing distinct typefaces from the same family can also be effective; just make sure the visual contrast between the two is strong enough. Try Lato Light in a larger size with Lato Regular in a smaller size for a streamlined appearance. eCommerce sites for clothing and jewelry perform best with this combo.
Luckiest Guy and Bitter Regular
Consider using a display typeface that captures the young spirit of your business for sites that are more cheerful and entertaining. In this instance, we've combined the fun typeface of Luckiest Guy with the slab serif Bitter. The eCommerce sites that sell children's products do best with this font combination.
Montserrat Bold and Roboto Regular
Sometimes all you need is a simple, minimalist font combination. Lighter Roboto Regular, which is the best font for eCommerce websites, contrasts nicely with Montserrat Bold, which is a stronger typeface. Even if these two sans serifs aren't completely in opposition to one another, you can change their weight to add additional contrast. This combination works best for eCommerce sites that sell electronics or business supplies.
Bebas Neue and PT Serif Regular
Try contrasting the powerful weight of the sans serif font Bebas Neue with the lighter weight serif font PT Serif Regular for another traditional pairing of sans serif and serif fonts. This font combination is adaptable enough to work for many different businesses on eCommerce websites.
Examples of Typography in eCommerce
Take a cue from the beautiful fonts used in these following stores that are very successful in their industry to launch your own business.
Piel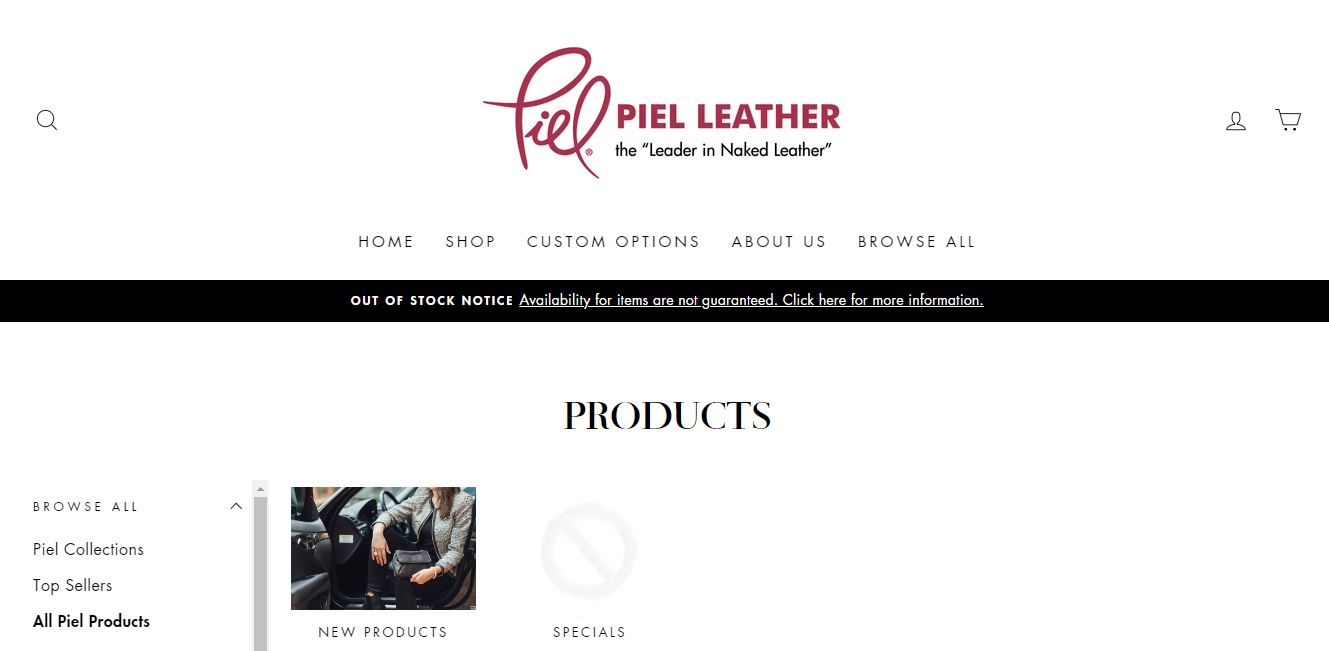 High-end products require typography that conveys elegance. Piel uses Suisse International throughout their web store and sells handcrafted leather products. Nothing in this design feels out of place, and everything fits together like a glove—a glove made of pricey leather.
Acre thin is a similar font that has the same air of modern sophistication.
Carbon Beauty
Carbon Beauty is a retailer of luxurious personal care items. Their design is packed with amazing animations, stunning product images, and clever typography.
On the landing page, this font is blown out to enormous proportions using a classy scroll-triggered animation. It's amusing to observe how different Roboto appears in this image given that it weighs more and is bigger than Bitsbox. They use it for their body parts as well. At this smaller scale, it appears considerably differently. Roboto is suitable for a wide range of uses, and by adjusting the weight, sizing, and other designs, it can be made to look almost completely different.
Threadless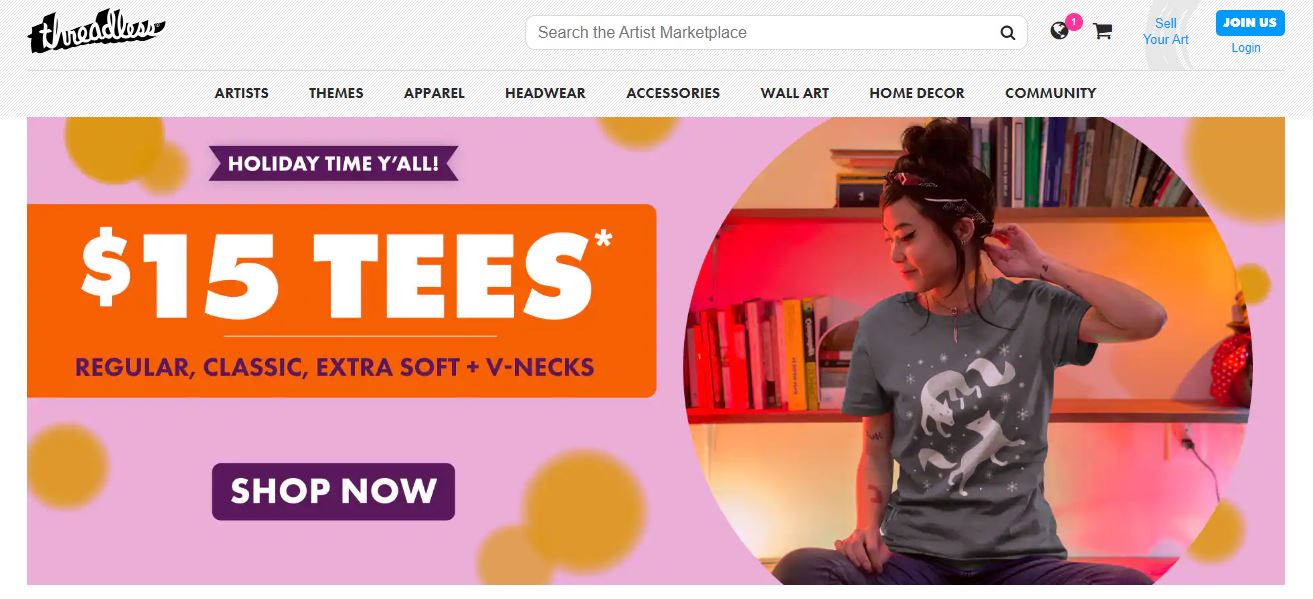 Regardless of what you're looking for, Threadless is the best location to locate the ideal unusual t-shirt. Helvetica is used for the product descriptions and left-hand navigation on their eCommerce page, whereas Futura is mostly used for the navigation options at the top of the page.
For designers wishing to utilize a font face that will convey copy in an unadorned, emotionless manner, Futura and Helvetica are both go-to choices. Both of these neutral fonts are used frequently in this Threadless design, which prevents things from becoming monotonous.
Scentos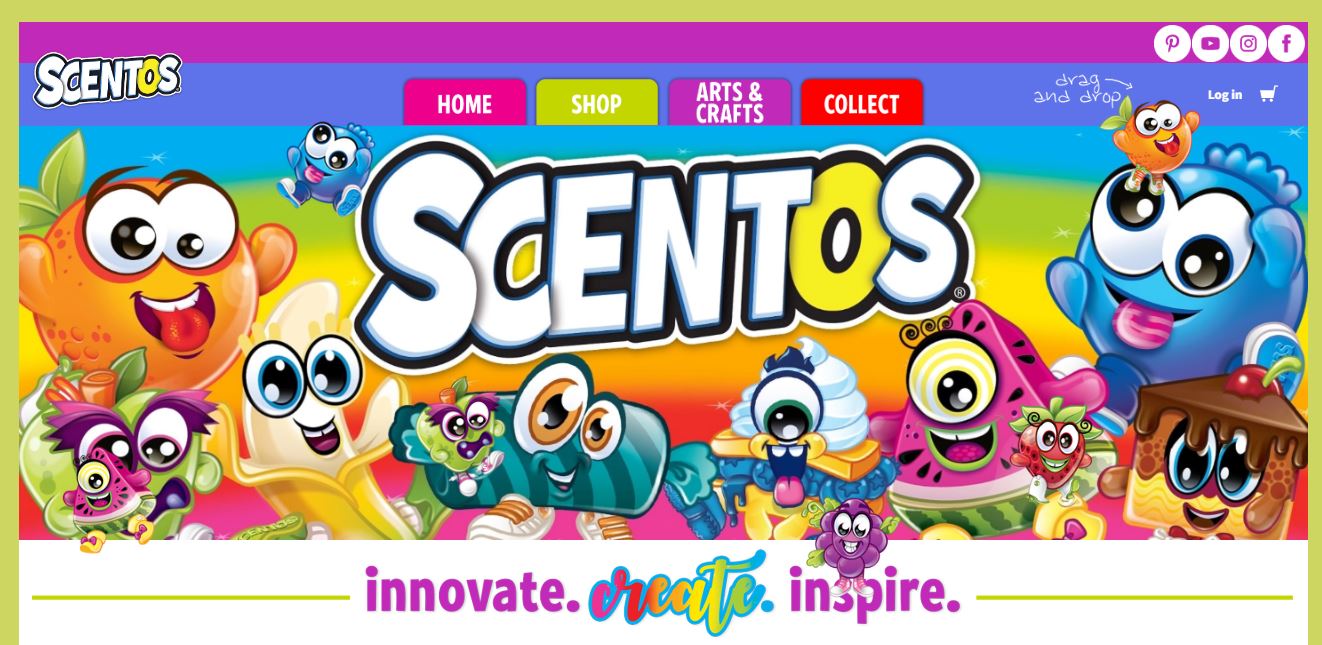 Scentos features a playful and uplifting look with brilliant colors, funny graphics, and a rainbow of vibrant colors. This style features a wonderful mix of legible typefaces alongside more crazy and cartoonish ones.
Sour Crunch is a comic book-influenced typeface that will add the ideal amount of wackiness to your design if you're looking for a playful font.
Mollyjogger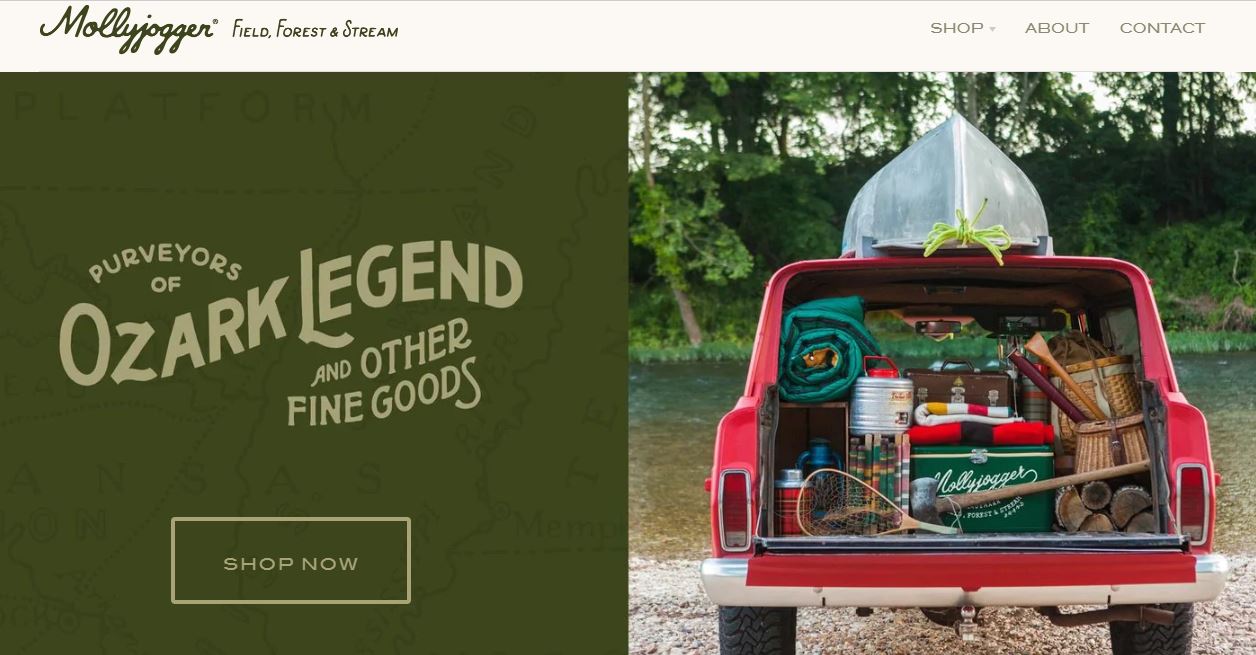 If you offer camping supplies online, you should be sure to convey a love of the great outdoors. On their homepage page, Mollyjogger employs a primitive style for the slides that seem like it was burned onto an old oak barrel.
Similar to how rustic Lodge Script is, you might discover that it complements the design you're making.
Kosas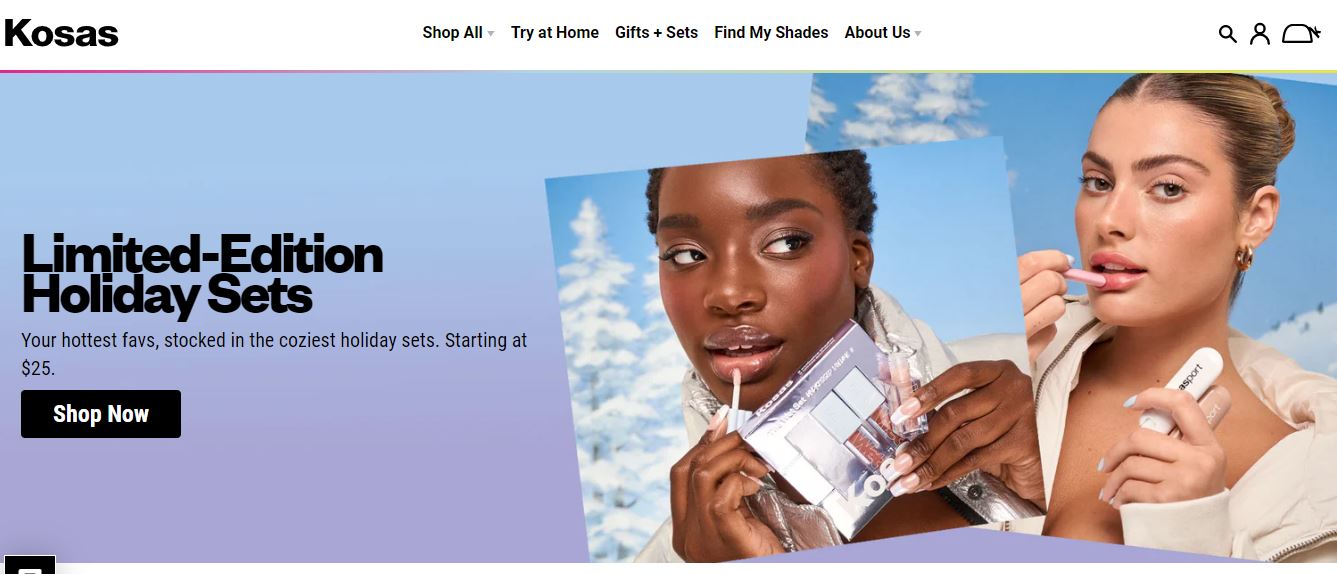 The spray-painted graffiti font used on Kosas' main page gives their sophisticated beauty items some personality in addition to their extensive selection of cosmetics. This style adds some rustic character to the design, which is otherwise quite clean.
Lou Malnati's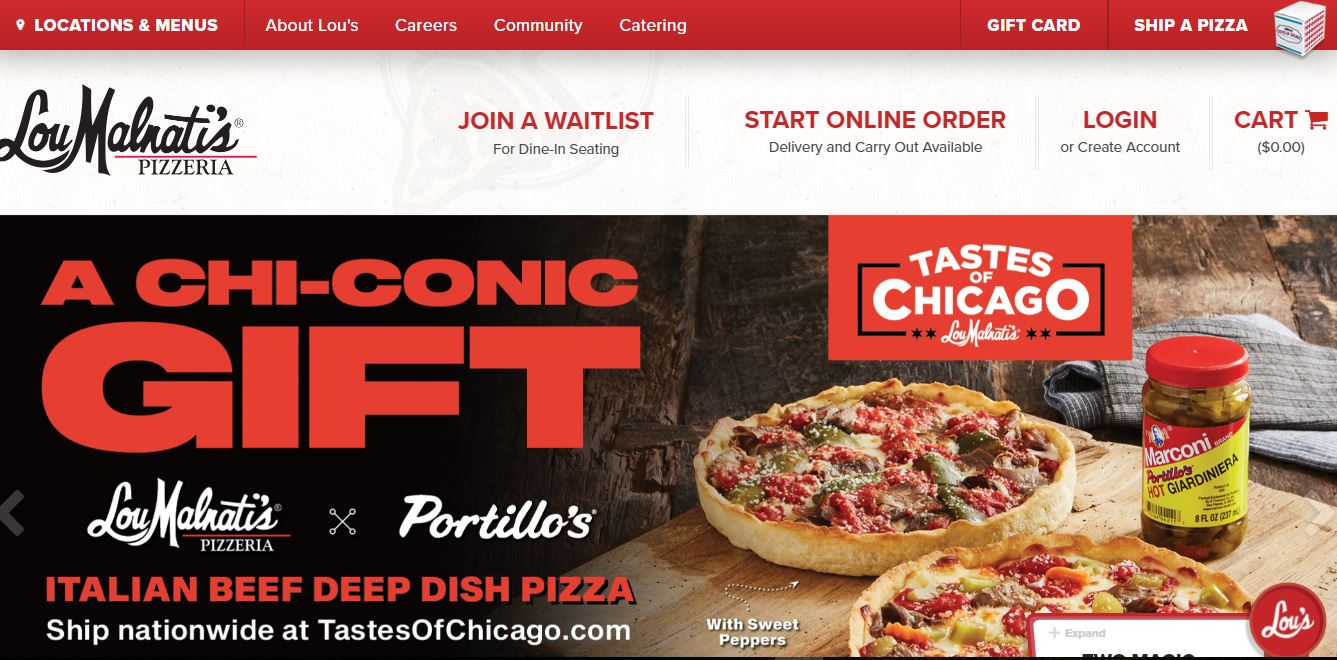 For those who want everything cheesy, tomatoey, and doughy, Lou Malnati's offers real Chicago deep-dish pies online.
We adore the font used on their homepage page, which is symbolic of a lightbulb. Check out Light Type if you want to add some non-digital typography to your own eCommerce site.
Hardgraft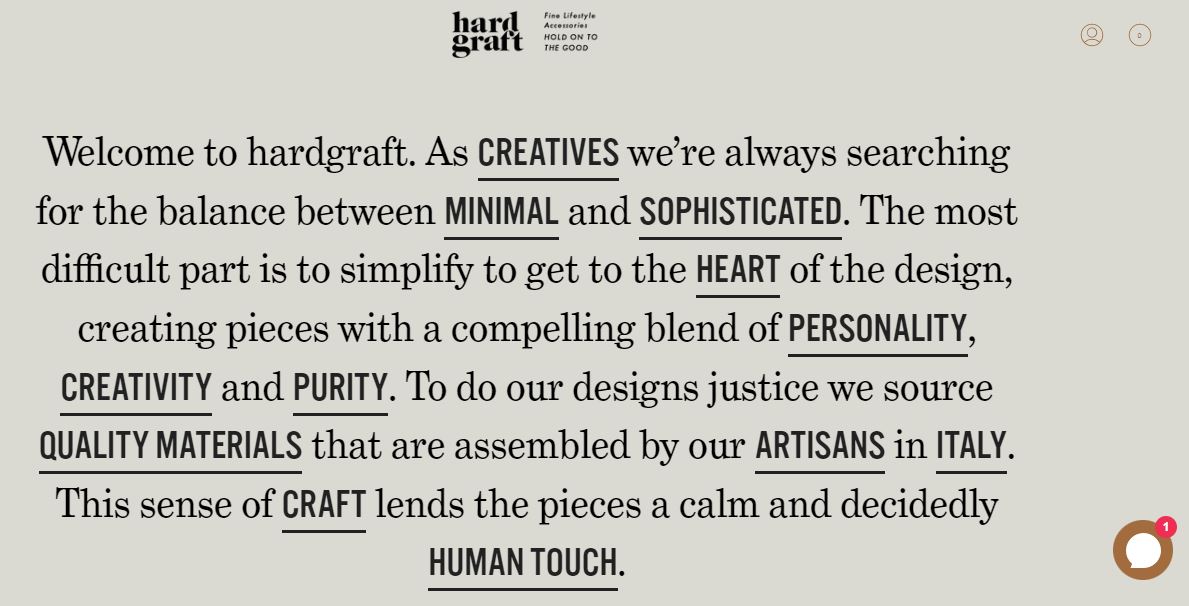 Even if you offer high-end lifestyle goods, you don't have to limit yourself to solely using clean, contemporary types. Grad is a font face that Hardgraft effectively utilizes thanks to its vintage typewriter-like geometry.
In Conclusion,
Fonts can be an important part of your eCommerce website, conveying a certain tone and feel to customers. It's important to choose the right font for your business and make sure it is easy to read on different devices. We've compiled some tips on how to choose the perfect font for your online store.
Choosing the best font for eCommerce websites is an important task that shouldn't be taken lightly! The typeface you select can set the tone for your entire business and affect how customers perceive your brand.
Magenest has years of experience in eCommerce website design. Magenest UI design can help you create a website that not only looks great but also converts browsers into buyers. Our team is passionate about creating beautiful and effective websites, and we would love to help you achieve your sales goals.