The 21st century has been defined as the age of technology where businesses of all sizes, regions, and industries are making it to cloud services. The adoption of cloud has been increased over the past few years with the aim to enhance efficiency, flexibility and reduce management costs. Amazon Web Services cloud computing provides a simple, adaptable, and highly reliable foundation platform in the cloud. In this article, let's find out some of the tremendous benefits of Amazon Web Services.
What is Amazon Web Services?
Amazon web service is an online platform that provides users with scalable and cost-effective cloud computing solutions. It helps businesses scale and flourish by providing on-demand activities such as computational power, content delivery, database storage, and more. Amazon Web Services (AWS) is the most widely used cloud platform in the world.

They're trusted by the largest enterprises and hottest start-ups around the world as they power their infrastructure with AWS's services for computing, storage, databases, analytics networking, mobile developer tools, management tools, and IoT security enterprise applications that can be used in tandem or separately depending on your needs.
Top 7+ Benefits of Amazon Web Services for businesses
Ease of Use
AWS is simple to use because the platform was created with quick and secure access. Users have complete control over their data and can make changes whenever and anywhere they choose. AWS provides all of the necessary information, documentation, and video tutorials to assist you in learning how to use all of its services.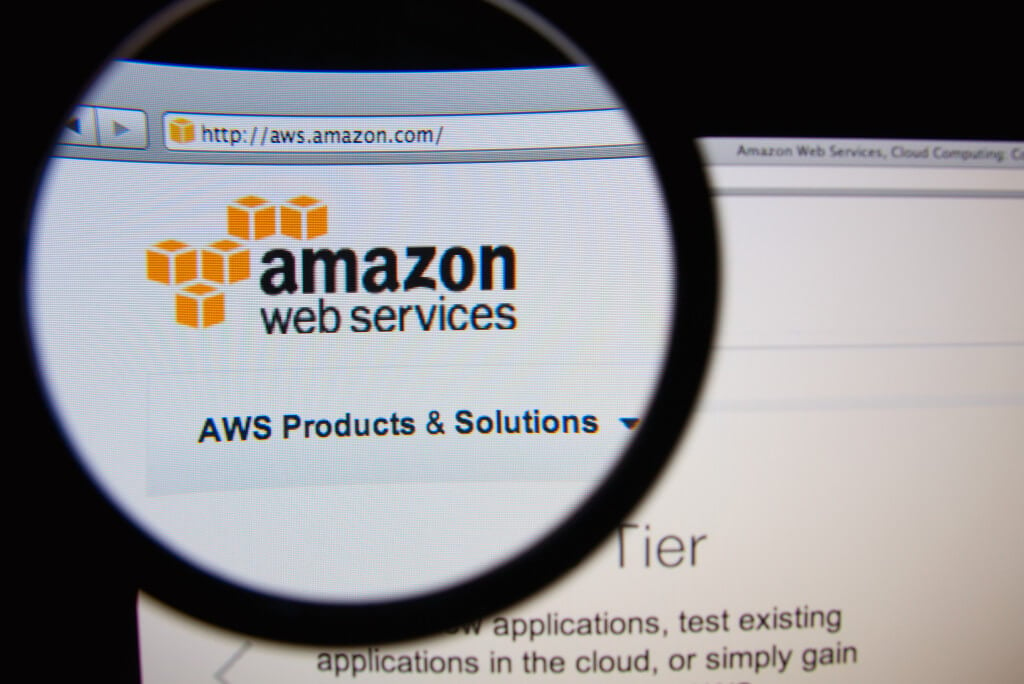 AWS seems like the perfect solution for anyone wanting to take care of their own information technology needs without having an in-house server. They offer a well-documented set of web services APIs that allow you to access your account, and they help eliminate much-needed headaches such as deploying programs or software yourself.
When you're using a cloud platform, you don't have to think about physical server space, networking infrastructure, or running hardware upgrades. You simply pay by the hour as the cloud service provider makes sure your servers and networking are always ready and you pay the amount required per hour to use the service.
Adaptability
AWS allows enterprises to easily scale up or down, allowing them to keep up with changing needs and volumes. AWS also offers a virtual environment that allows businesses to load the services and applications they require for their application. Organizations can use AWS to customize their programming language, operating system, web application platform, database, and other resources.
There's no limit to how much you can use because AWS is an infrastructure on demand. The benefits of Amazon Web Services are to give you a variety of choices when it comes to operating systems, web application platforms, programming languages, and so on. In a virtual ecosystem, the platform makes it simple to load any service or software you desire. This makes it easy to migrate from existing platforms and to set up new ones.
Reliable Encryption & Security
AWS provides the security and capabilities so that you don't have to worry about your information, IT infrastructure, or anything else. When you use AWS's services it makes sure everything is 100% secured! The security line of this leading cloud service provider has always been a famous feature and one of the key selling points of AWS.
The company's data centers are located in various geographic districts with an availability zone for backup, so even if one region fails there will be access to the most current version elsewhere. The AWS site also states their commitment to world-class protection: "AWS takes physical and virtual layers of security very seriously."
Security innovation
With new ideas like Amazon Macie, which helps identify sensitive information within organizations' systems based on behavioral analysis; customers get work done faster without compromising workplace safety or privacy.
Datacenter infrastructure design
The company spends considerable time designing each individual piece of equipment from racks to power supplies.
Availability Zones (a minimum redundancy option)
AWS is trusted by many organizations, including NASDAQ and HealthCare.Gov because of AWS' high-level security standards. So you can see, the benefits of Amazon Web Services have been recognized by many big international organizations.
Cost-Effective
With AWS, you don't have to worry about spending a large budget on cloud storage. They provide an à la carte model that lets you use only what you need without worrying about long-term contracts!
AWS is the best choice for organizations that are looking to save money without risking investments in their own infrastructure. Furthermore, AWS provides economical pricing and has a wide range of services available, making it an ideal solution for start-ups or companies with large budgets who need more than just barebones hosting.
AWS offers cheap prices as opposed to other on-premises solutions which can be very expensive when considering the cost of running applications from one's own servers rather than relying solely on someone else's network
Incredibly Diverse Array of Tools
AWS is a one-stop shop for every kind of cloud computing and IT needs. It provides ready-to-use platforms that can be taken advantage of by you in order to increase efficiency or effectiveness on the go! While AWS was initially meant only for cloud storage, it has now expanded into over 70 more services including databases, software development kits (SDKs), mobile SDKs, analytics toolsets (APIs), networking equipment, etc. The bottom line here is that this company wants your business so badly they have provided everything from A – Z at an affordable cost with no strings attached whatsoever.
Scalable and Elastic
Amazon provides infrastructure that scales in response to demand. As a result, if the user scales down the instances in use, the cost of consumption might be cheap. It's already listed under the 'pay per usage' option. Large enterprises have found that scalability is the best answer because they don't require any additional resources if they run out of storage.
AWS ensures that the application is always available and makes it simple to create new servers. If you need more servers, AWS makes it easy to do so in a matter of minutes. When you utilize fewer resources and don't need the remainder, AWS automatically shrinks the resources to match your needs. AWS also informs you of the number of resources you are currently utilizing.
Quality Control
Few things are as damaging to a company's growth as poor quality and inconsistent reporting. All papers are saved in one place and in a single format in an AWS cloud-based system. You can preserve data consistency, avoid human error, and have a clear record of any edits or updates if everyone has access to the same information. Managing information in silos, on the other hand, can result in employees saving different versions of documents by accident, resulting in confusion and diluted data.
High productivity
Using AWS to support your cloud computing eliminates the obligations and risks associated with containing internal IT infrastructures. It also reduces the need for IT support personnel, saving your company time and money in the long run.
>> Read more: An overview of Amazon Web Services: IaaS, SaaS, PaaS
Why should businesses use AWS?
Gain competitive advantage
It is easy to understand that customers in the new world expect more from suppliers, from the innovation of product types to the quality of those products and the time delivered. It is now urgent for businesses to grab a certain amount of customers over competitors. Applying AWS allows firms to gain a competitive advantage in managing all activities in the organization, keep track of customers' behaviors and purchasing routine while reducing managing costs by making firms becoming more agile.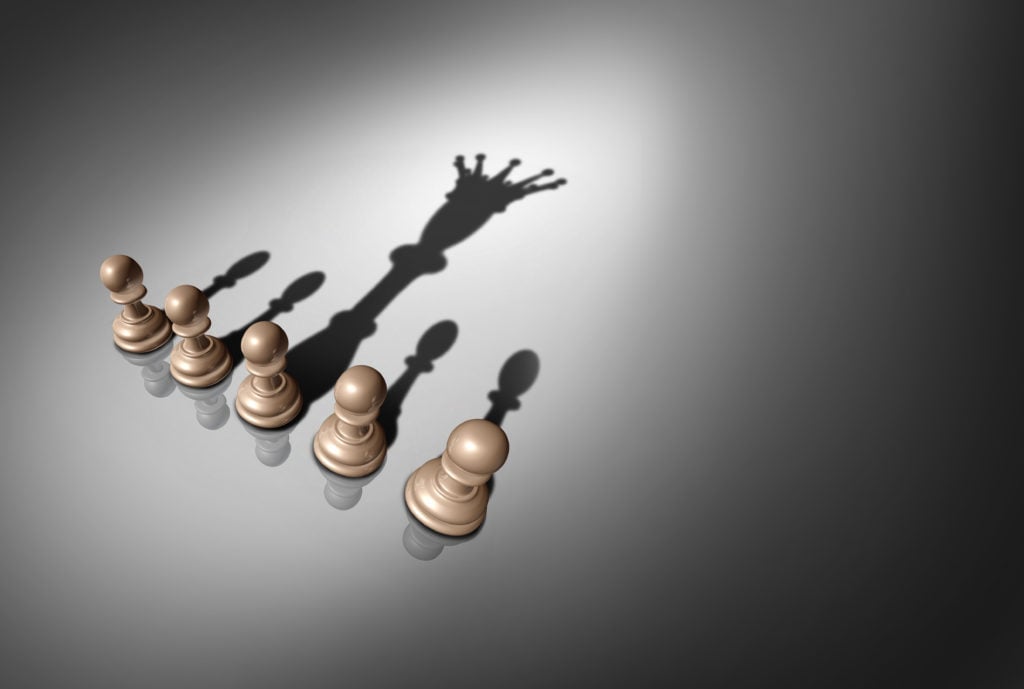 Amazon Web Services is the global leader in cloud computing, with its network spanning 190+ countries and over a million active clients. AWS has been providing services to companies of all sizes as well as even governments-and it doesn't seem like they're slowing down anytime soon! As a result, deploying your apps on AWS can help you move faster, work more safely, save money, and scale your organization.
Comprehensive
The cloud is the future of everything. One company that has made it their goal to bring every aspect of technology into the 21st century with this trend is Amazon Web Services, which offer a partner network and training on all things related to them in order for people like you or me not only to enjoy what they have but understand how we can use these qualities as well!
All activities from AWS can include comprehensively reinventing customer relationships, using analytics extensively to derive insights from big data, sharing data seamlessly, and making data-driven and evidence-based decisions. Most importantly, firms can grow revenue and gross profit faster than other organizations if they can apply the benefits of Amazon Web Services properly.
Innovation
Mobility
Cloud computing enables mobile access to company data via smartphones and gadgets, which is a terrific method to ensure that no one is ever left out of the loop. This function allows employees with busy schedules or who live a considerable distance from the corporate office to stay in touch with clients and coworkers at any time. For improved work-life balance, you can use the cloud to provide easily accessible information to sales personnel who travel, freelance employees, or remote employees.
New collaboration solution
Collaboration is made simple using cloud computing. On a cloud-based platform, team members may easily and securely see and share information. Some cloud-based platforms even offer collaborative social areas to link employees across your company, boosting interest and engagement. Without a cloud computing solution, collaboration may be feasible, but it will never be as easy or as effective.
Insights
As we progress deeper into the digital age, it becomes increasingly evident that the ancient cliché "knowledge is power" has been replaced by the more current and accurate "data is money." There are nuggets of useful, actionable information hidden within the millions of bits of data that surround your customer transactions and business process, just waiting to be discovered and acted upon. For a bird's-eye perspective of your data, several cloud-based storage options provide integrated cloud analytics.
Disaster Recovery
Control is one of the characteristics that adds to a company's success. Unfortunately, no matter how in control your company is, when it comes to its internal procedures, there will always be things beyond your control. And in today's market, even a small bit of useless downtime can have a huge impact. Damages to your productivity, income, and brand reputation can all come from some small minutes of system downtime.
For businesses that have suffered from this issue, they claim that this might be one of the top three best benefits of Amazon Web Services. While there is no way to prevent or even anticipate calamities that could hurt your company, there is something you can do to help speed up the recovery process. AWS enables rapid data recovery in a variety of disaster scenarios, including natural disasters and power outages.
Conclusion
Cloud computing is a concept that has been increasingly popular in recent years. With the exponential increase in data usage that has accompanied society's transition into the digital twenty-first century, individuals and organizations are finding it increasingly difficult to keep all of their critical information, programs, and systems up and running on in-house computer servers. One of the services offered in recent years was Amazon Web Services. The software provides not only security but solutions for the new world in optimizing performance and great services for customers.
Get support from Magenest to get the best benefits of Amazon Web Services to gain a competitive advantage over competitors today!