If you're an established online business or just starting out with a new website, optimizing your eCommerce site for search engine optimization (SEO) is key to driving organic traffic and boosting your revenue. It can be daunting trying to figure out which SEO providers offer the best services for your brand. But luckily there are plenty of experienced specialists that understand the complexities of improving visibility in this digital age.
To help make it easier, we've compiled a list of 15 top eCommerce SEO companies that have experience across varying industries from retail and tech to publishing and more – read on to find who could fit with your goals!
15 top eCommerce SEO companies
Disruptive Advertising
Conversion rate optimization (CRO) for eCommerce firms is a central focus that Disruptive Advertising works on. It implies that you may generate more revenue from the same volume of traffic. To boost your overall income and conversion rates, they clean up your website and plug any leaks into your sales funnel.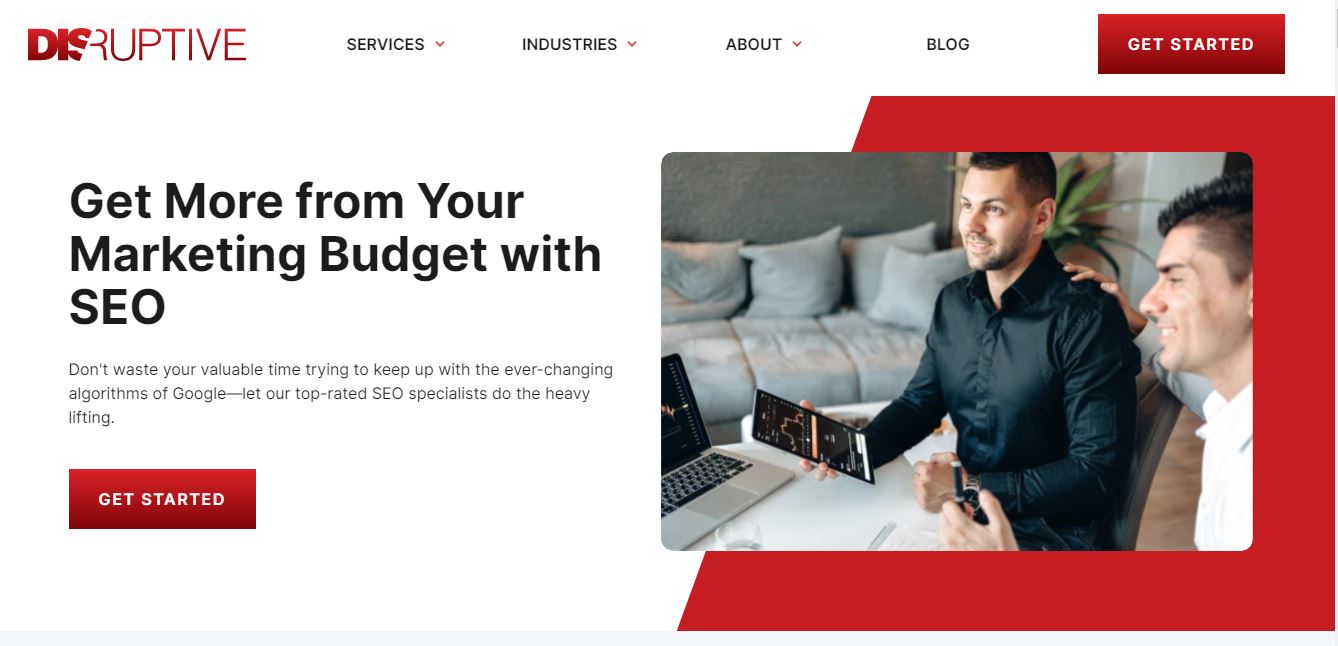 The company customizes its CRO choices based on the visitor volume to your site and the goals you have. Their more compact methods concentrate on a single funnel phase at a time. Their more comprehensive systems concentrate on several funnel processes at once.
Thrive Internet Marketing Agency
Digital marketing firm Thrive offers a broad range of services in every industry since its launch in 2005. They provide consultation and management services for a range of online marketing strategies, including search engine optimization (SEO), pay-per-click (PPC) advertisements, Amazon shop optimization, copywriting, conversion rate optimization (CRO), and more.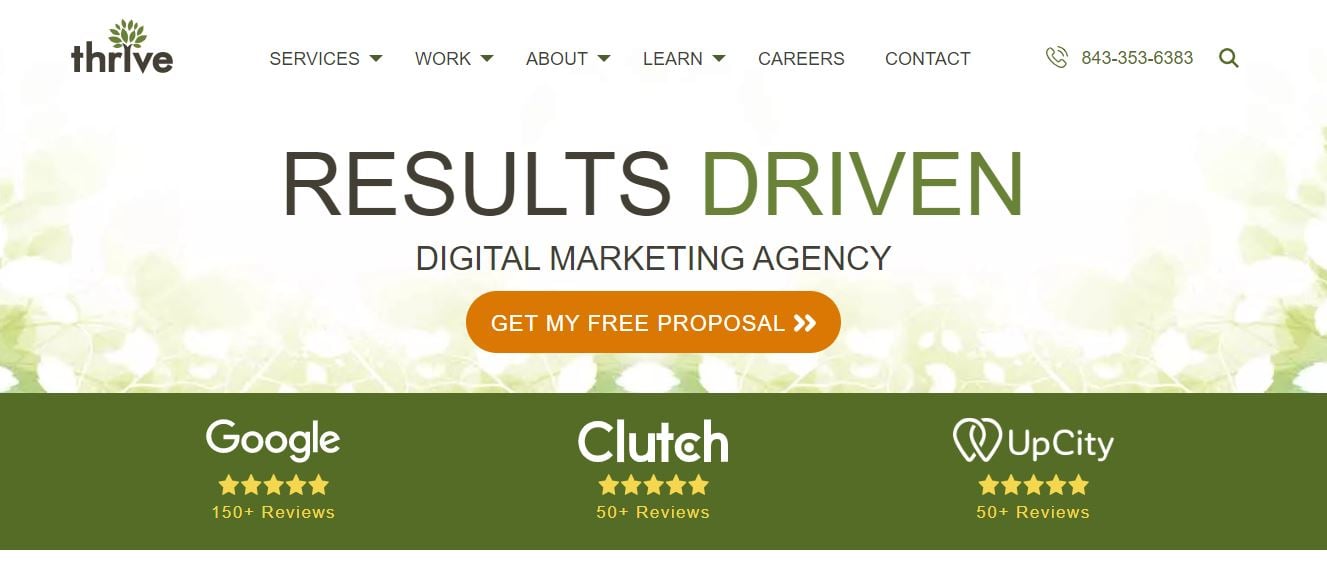 Additionally, they deliver professional web design and development services for both B2B and eCommerce businesses.
Evestar
Before dealing with any eCommerce brand, they assess the groundwork to see if the company is for instant expansion. In contrast to many conventional marketing firms, they start by concentrating on the essential KPIs of your eCommerce business.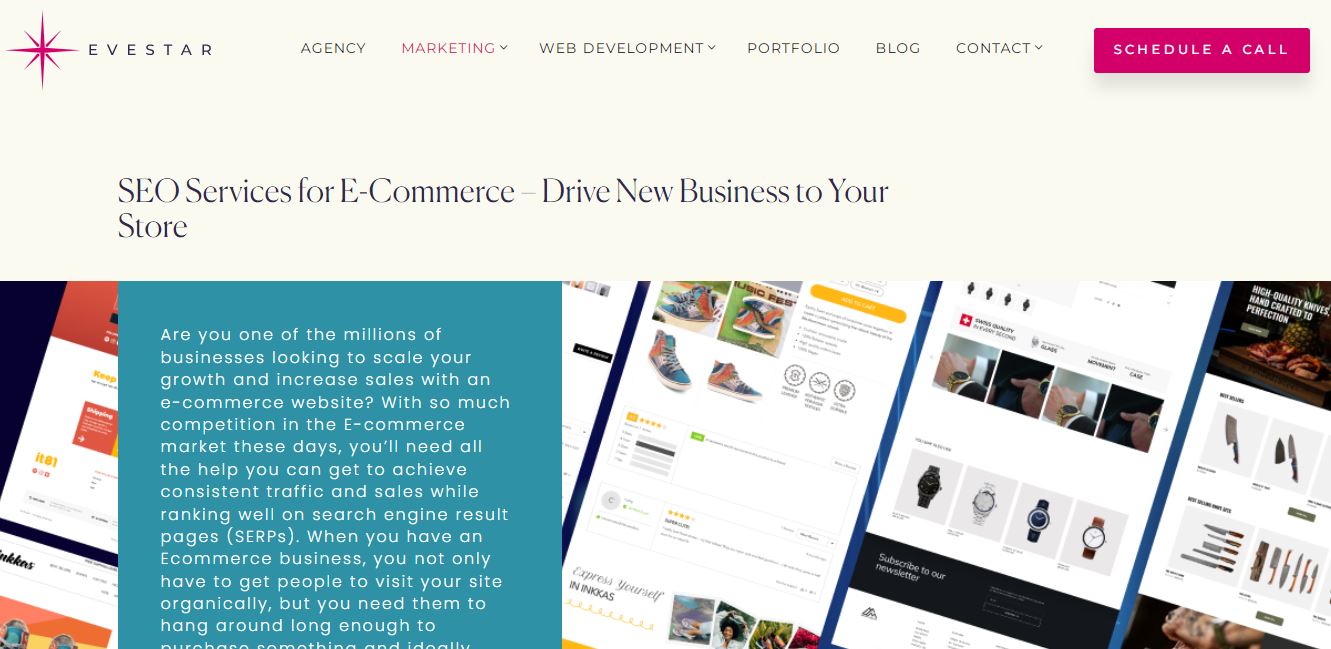 They then implement comprehensive marketing strategies centered on viral influencer marketing campaigns and Facebook, Instagram, Google Shopping, YouTube, Pinterest, and email marketing.
They are dedicated to assisting your company in realizing its full potential with a focus on eCommerce. Evestar gives you access to a creative and digital team. They know how to produce and spread your brand's narrative efficiently and financially. They offer everything from ad campaigns to landing sites, email marketing, and more.
Magenest
Magenest has established a solid reputation as one of the leading eCommerce SEO companies. We are a data-driven marketing business that provides SEO, social media marketing, content marketing, brand creation, and link building among other things.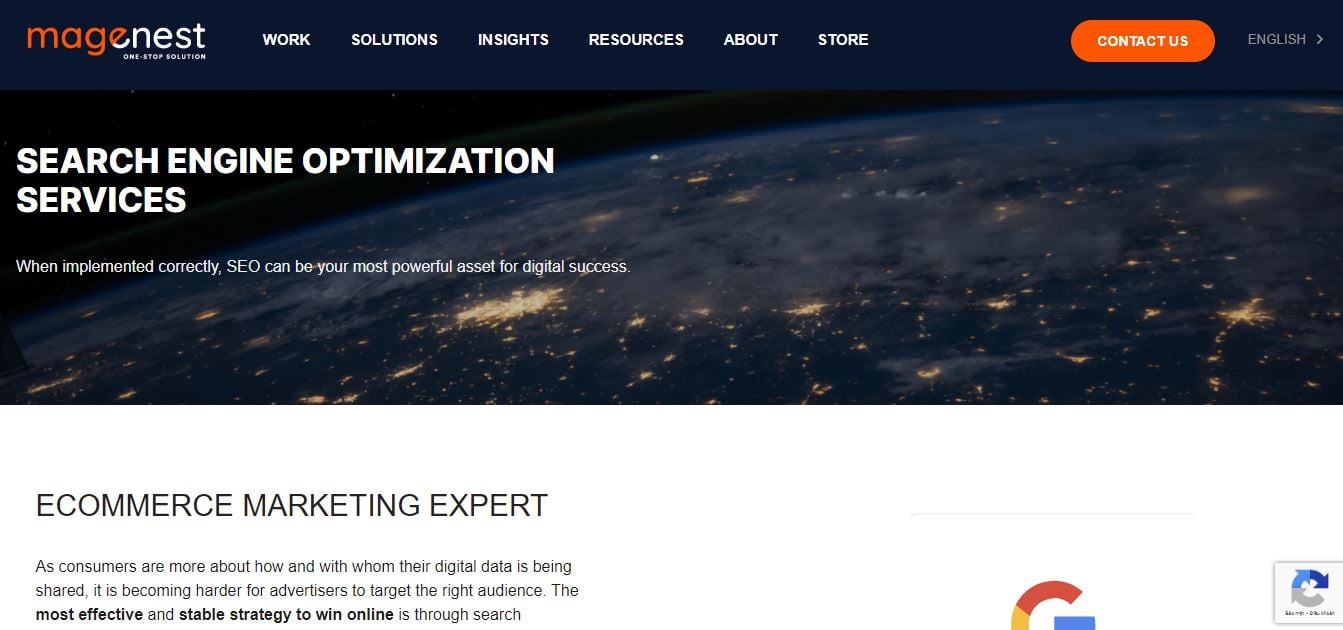 Magenest's team of experts is highly experienced in the latest SEO trends, helping customers to custom-tailor campaigns that bolster sales. In addition, we have extensive knowledge in improving website performance, structuring content, and internal linking strategies, among many other aspects of eCommerce SEO. 
Clients have been satisfied with the comprehensive solutions that Magenest offers as they ensure long-term results for better search engine rankings.
Lyfe Marketing
While it does assist in the deployment of result-driven services in the areas of social strategy, content creation, community management, paid social advertising, influencer marketing, and other areas, Sociallyin's primary focus is on social media.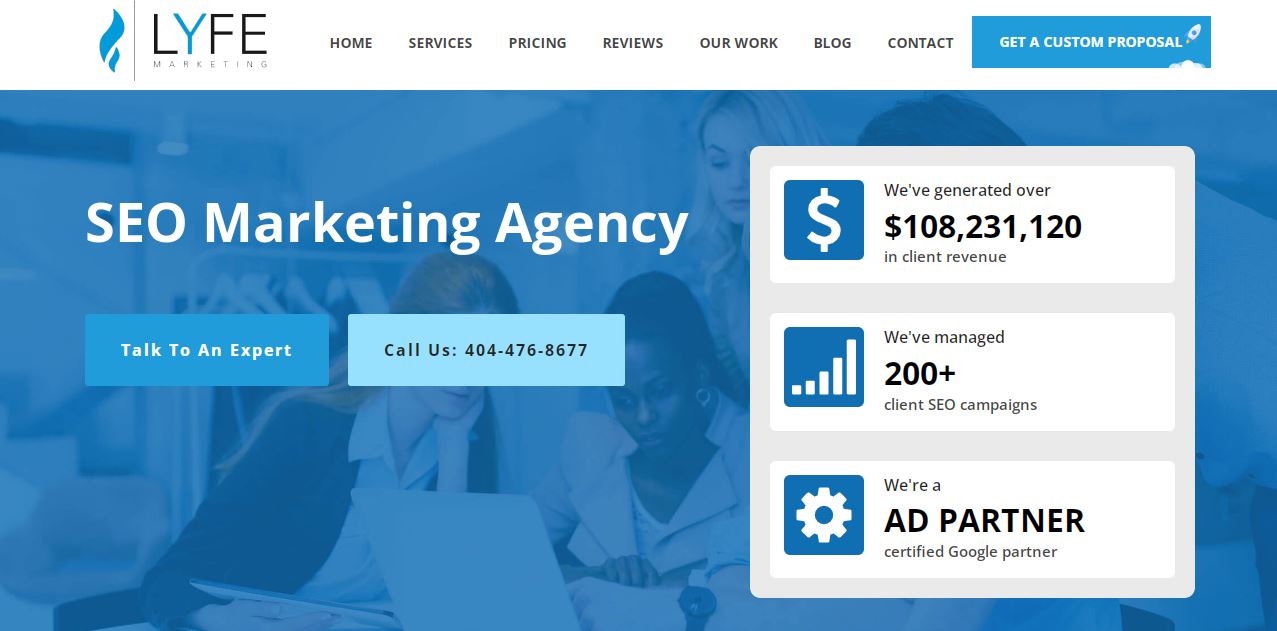 They are the best eCommerce SEO agency producing a wide range of social media content internally for all kinds of clients, including eCommerce companies.
Before starting any campaign, Sociallyin speaks with the client to discuss the target audience's demographics. They begin a discussion about the brief once their team has gained an understanding of the company and identity. Here, people pose important queries.
Nuanced Media
A company's Return on Investment (ROI) may be promoted and increased with the help of multichannel digital methods from Nuanced Media, an eCommerce marketing firm. The business takes pleasure in developing and executing integrated marketing strategies. They use a variety of digital platforms and distinct approaches to address different markets. While assisting customers in achieving objectives, this tailored approach to marketing makes sure to cover all the bases.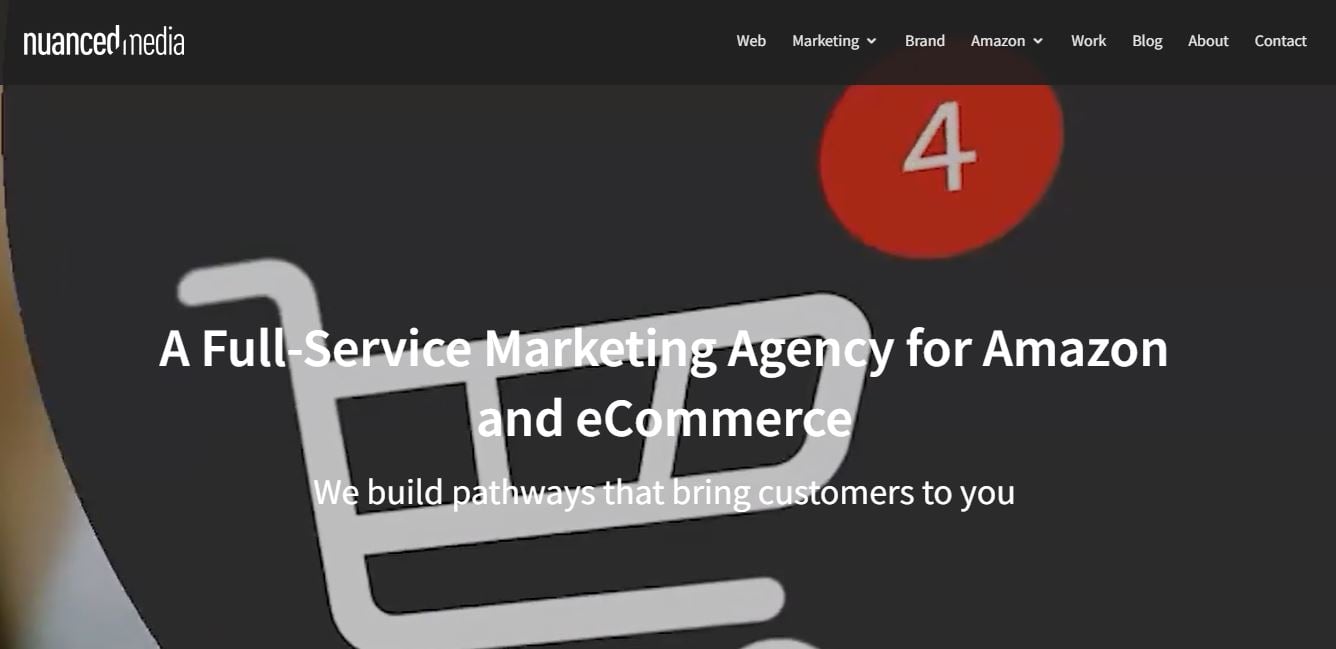 Overall, Nuanced Media focuses on identifying a client's largest opportunity, allowing businesses to see a significant return on investment in the shortest amount of time.
Volume Nine
Volume Nine (V9), a digital marketing agency with over ten years of expertise, believes that the success of a project is determined by its ability to maintain connections and produce consistent results.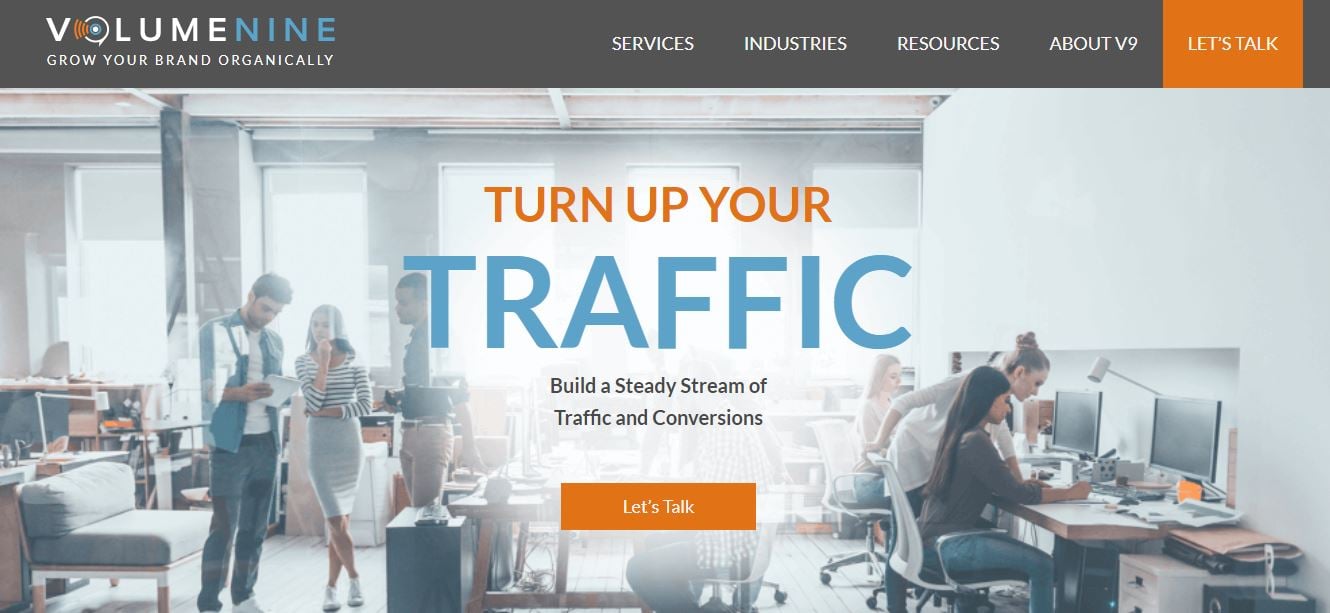 As a result, they team together with your business to put in a lot of effort, create a distinctive brand, increase traffic, and dramatically increase sales. Social media, content, SEO, sponsored search and analytics are among the things they describe as their specialties.
SEO marketing is important, according to Volume Nine, for digital success. They specialize in making sure that your brand appears top in the search results for potential customers. They use their vast SEO expertise and understanding to craft a unique, practical SEO plan for you.
Straight North
Having been in business for more than 20 years, Straight North has offices all throughout the US. In addition to SEO, they are experts in graphic design, email marketing, PPC, and website design and development. The in-house team can assist small businesses, medium-sized enterprises, and enterprise organizations. They come with anything from product categorization to keyword research to on-site content creation.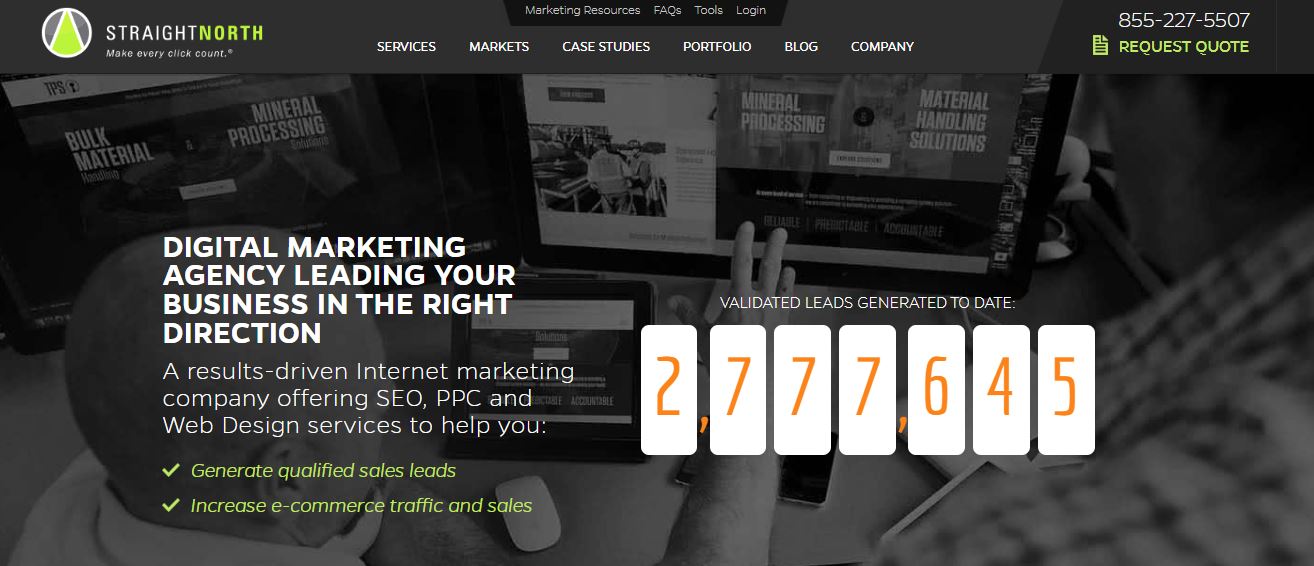 They have worked with customers including Go Fan Yourself, Diamond Solutions, Inc., FireKing, Glue Machinery Corporation, RedRidge, BluePay, and PVC Fittings Online as part of their most recent SEO campaign work.
SocialSEO
UpCity named SocialSEO the best digital marketing company in America in 2020. They have their main office in Colorado Springs and have grown by more than 1000% over the last five years. They put a strong emphasis on keeping both customers and employees.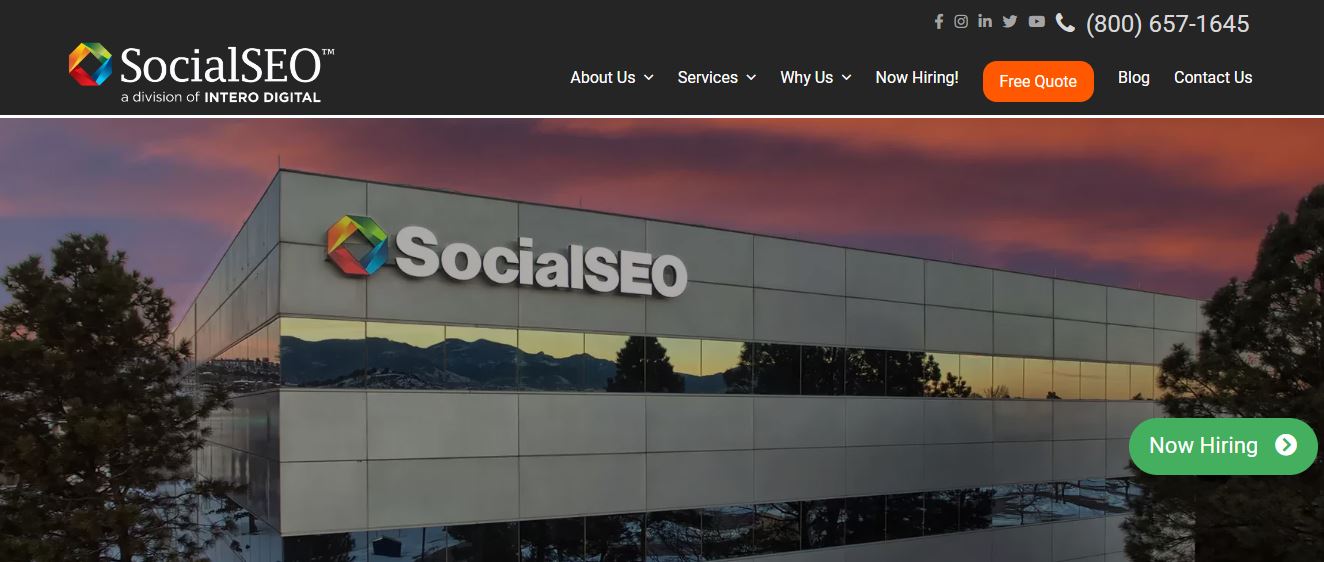 Among the best eCommerce SEO companies, they employ competitor analysis, on-page optimization, and conversion rate optimization. Also, they offer site speed optimization in their online eCommerce SEO methods. They provide a wide range of other services in addition to eCommerce SEO. Such as local SEO, national SEO, corporate SEO, PPC, and Amazon digital marketing.
Big Leap
Big Leap, a digital marketing company that was founded in 2008, provides a variety of services that have won awards. They have assisted companies like Avis, Nomatic, Workfront, Pluralsight, and Spoonful of Comfort in doing exactly that. They can help your business increase interaction, and online traffic, and, eventually, attract more consumers.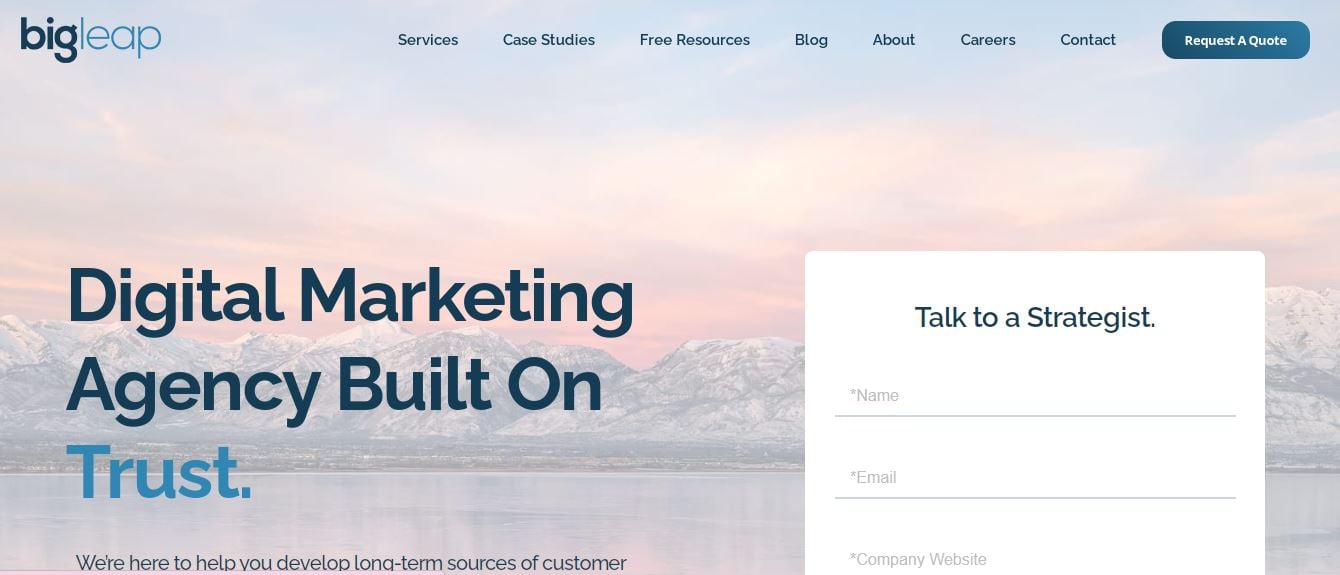 Their SEO services also include competitive gap analysis, a mobile audit, a 180-point site assessment, and keyword research and planning. If they determine that your site needs to be improved, they also provide technical SEO. This covers site cleanup, technical site corrections, site performance, and metadata health.
The SEO Works
Award-winning marketing and UK SEO firm The SEO Works is situated in Leeds and London. Their services include custom eCommerce SEO and PPC solutions that will raise the visibility of your website. They can assist you in increasing your exposure and outpacing your rivals in the market with the aid of an eCommerce website design and a digital strategy assessment. They have collaborated with well-known companies including Legend LED Lighting, SureSafe, Dainese, and Zippo.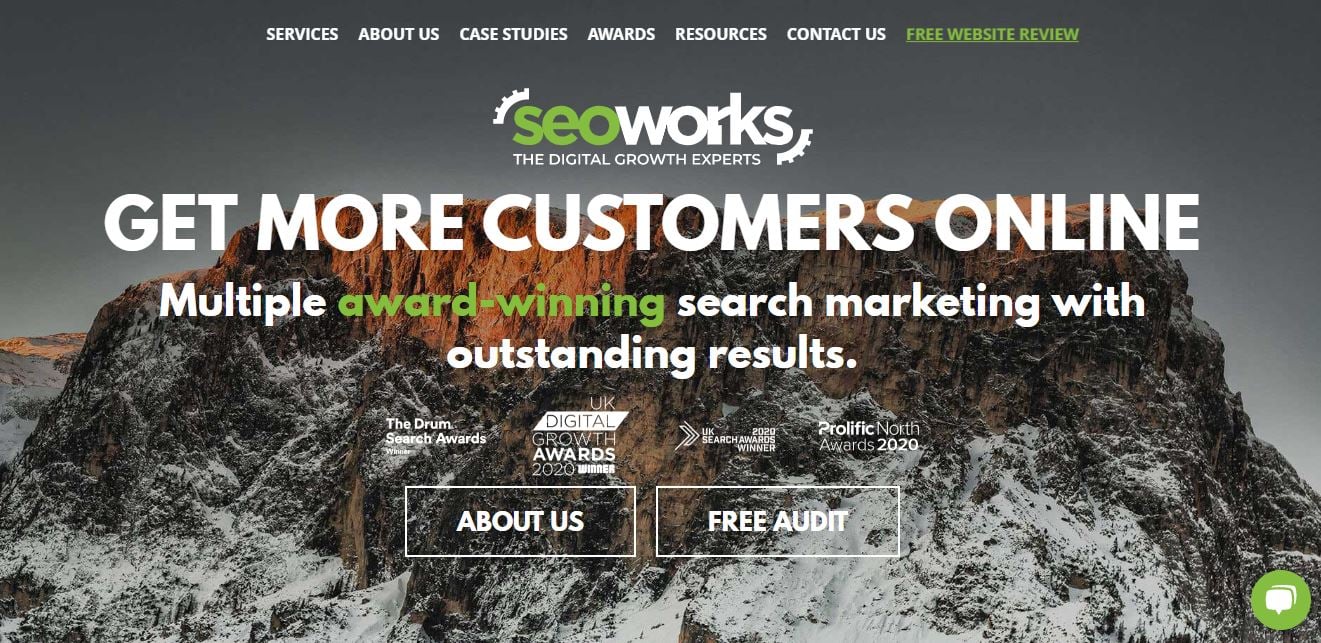 The SEO Works assisted Dainese, a sizable online retailer of motorcycle gear. For instance, in boosting traffic and sales by carrying out in-depth keyword research and moral link building. The outcome was a significant ranking gain of 7,986 ranks and a five-fold increase in organic traffic.
Comrade Web Agency
Comrade Web Agency is a web design and digital marketing firm that provides a broad range of services. To aid eCommerce firms in increasing their income, they also specialize in site building, PPC, content marketing, and social media marketing.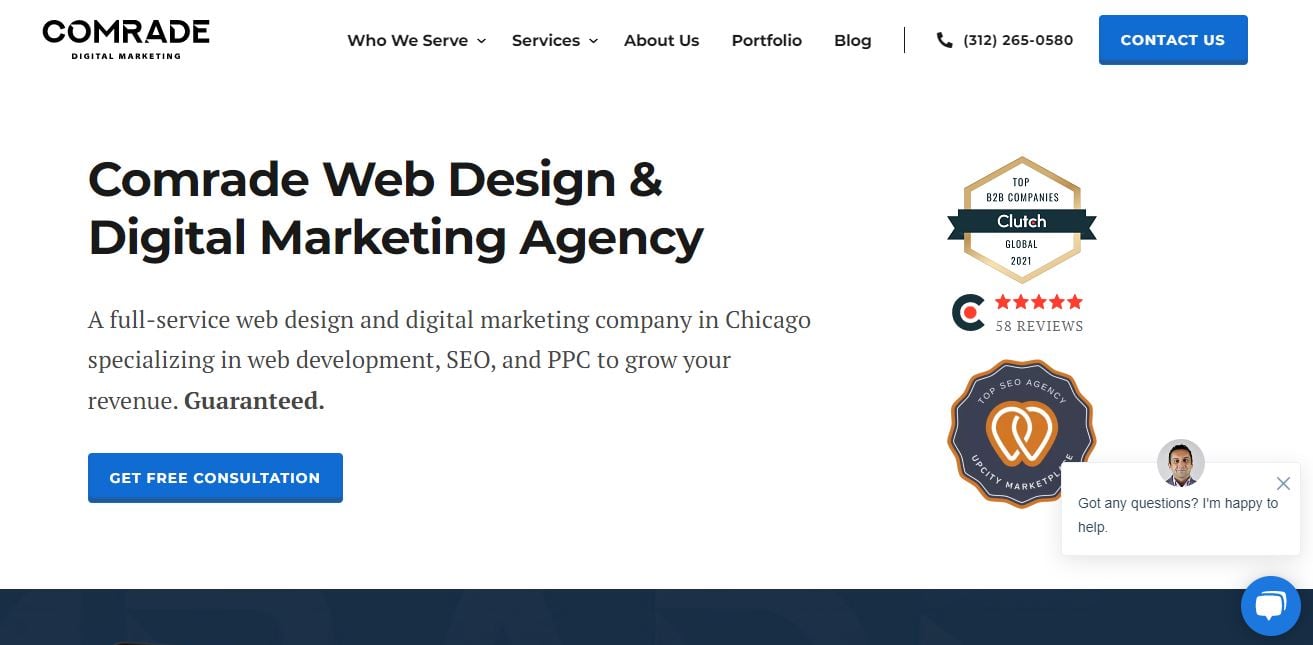 This SEO company for eCommerce is based in Chicago and, after one year of SEO, has assisted their clients in raising their ROI by roughly 40%. For instance, Savory Spice, an eCommerce company, had a 55% boost in organic SEO traffic and a 40% rise in sales because of its thorough SEO approach.
SmartSites
Two brothers with a shared love of the digital world launched SmartSites. They have more than 100 five-star ratings since their launch in 2011, and Agency Vista named them the best eCommerce SEO company in 2020.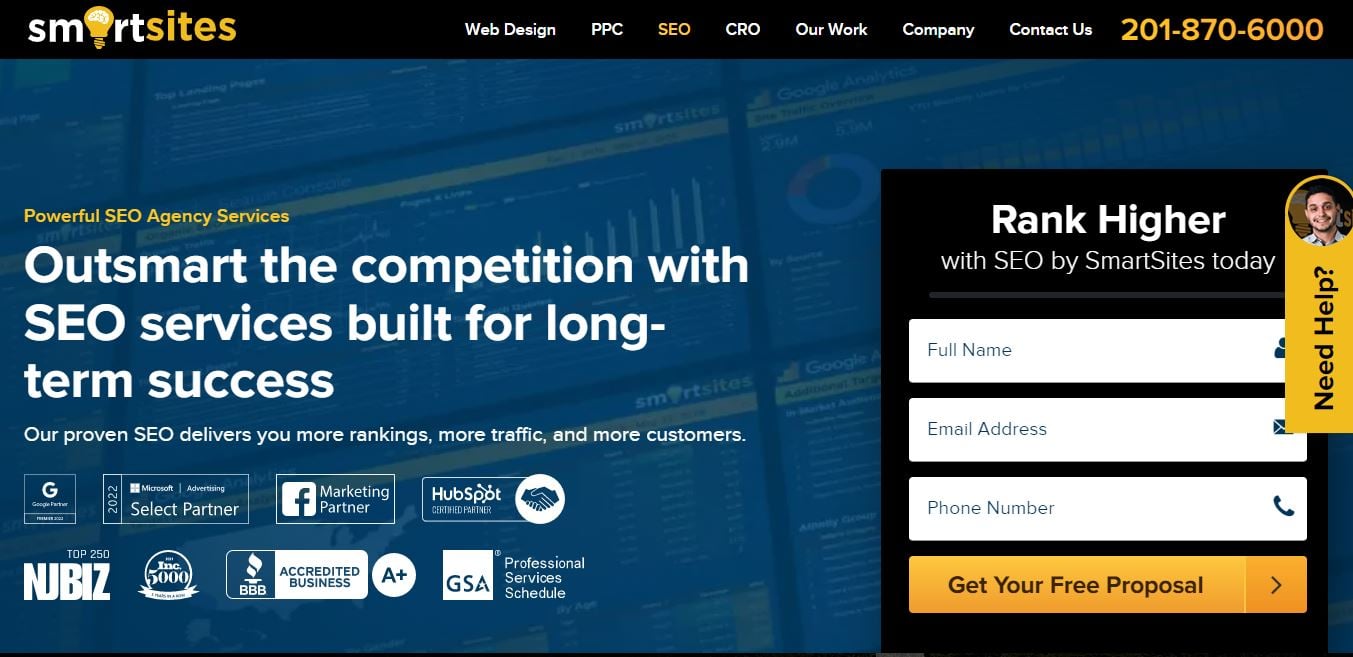 Their headquarters are in Paramus, New Jersey, but they work with multiple clients all over the world to increase organic website traffic. For instance, to target largely foreign clientele, AGA Truck Components, a global provider of transportation and heavy equipment parts, translated their website into four different languages and used a complex link-building approach to rank for certain part numbers.
Kobe Digital
One of the best eCommerce SEO services to target more millennials is provided by Kobe Digita. They are committed to keeping up with the most recent trends so they are more likely to engage millennials. They are a new, up-and-coming business based in Los Angeles that provides a wide range of digital marketing services, such as SEO, social media marketing, customized campaigns, and pay-per-click advertising.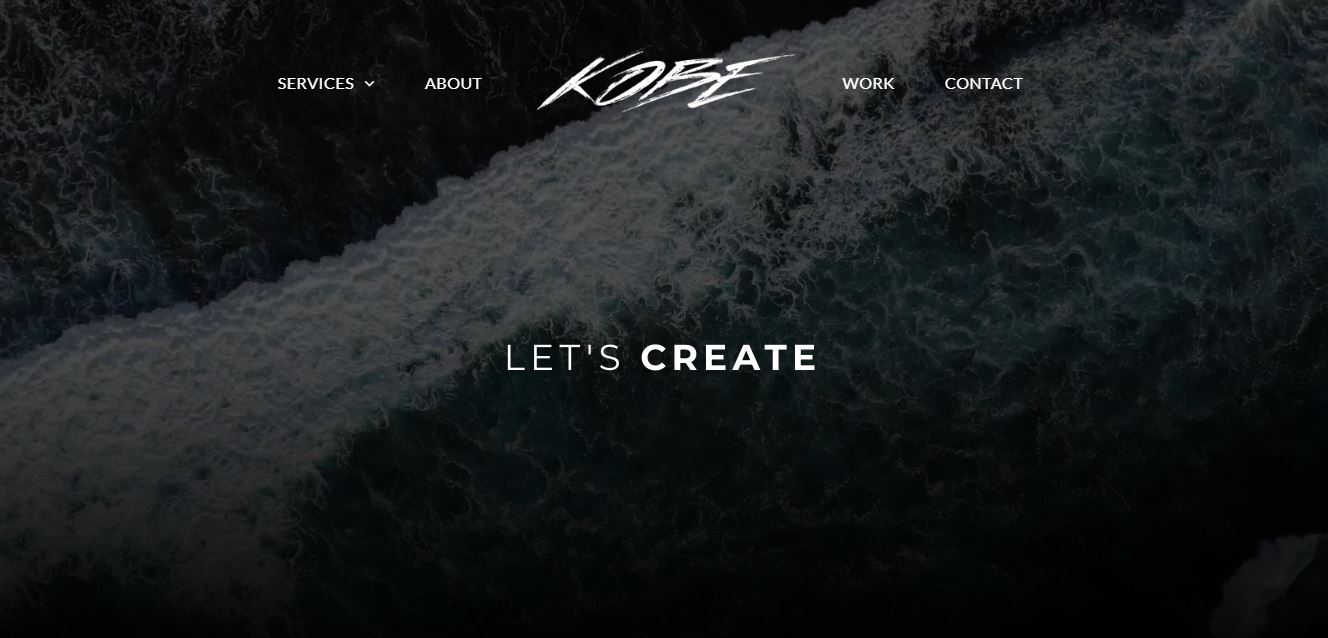 Particularly with regard to search engine optimization, they have assisted customers from a variety of sectors. They have changed their websites and search content to enhance the outcomes they receive from natural searches. Before offering suggestions on how to improve your social presence, they will first assess your website.
Delante
Delante is among the eCommerce SEO companies that work in four stages. To design a plan and choose the ideal keywords, they start by performing a proper investigation. Prior to beginning the process of developing quality backlinks, they focus on technical optimization after choosing the right keywords. Finally, they evaluate the results of the SEO strategies they have used and compile the results.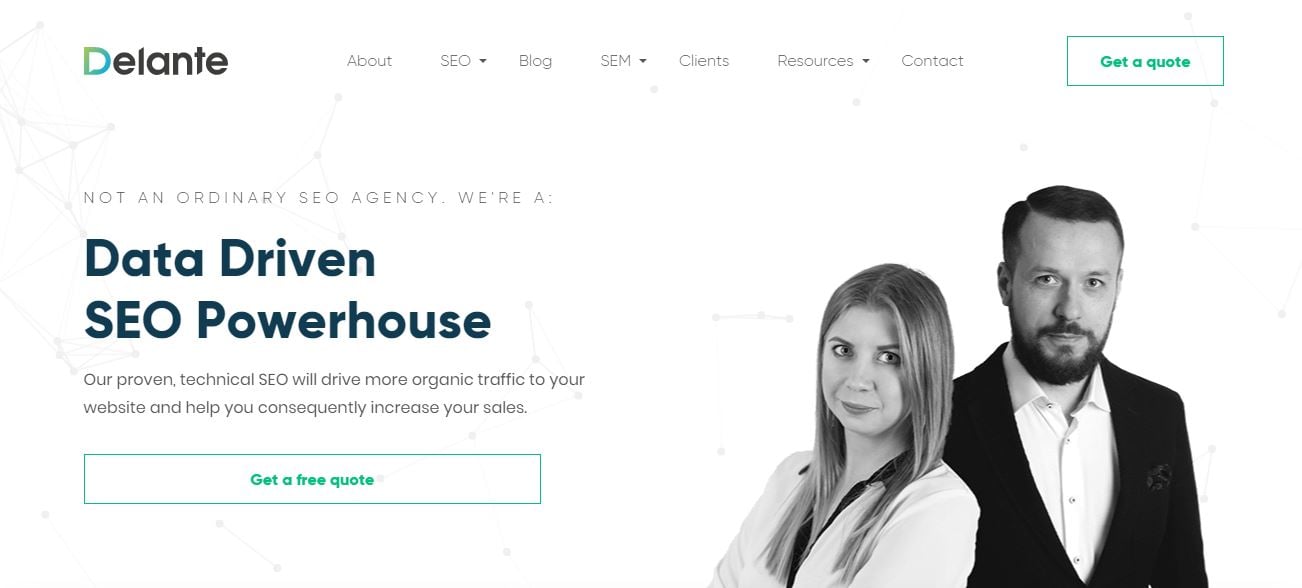 Although they have only been in business for five years, their 46-person team has already assisted clients from more than 20 different nations. They have worked with a variety of businesses, including IT firms and online retailers. For FarettiShoes.co.uk, for instance, they fixed the category names, meta descriptions, and product names.
Digital Silk
One of the best eCommerce SEO companies, Digital Silk provides a wide range of services, including customized websites, and SEO. They collaborate with enterprises of various sizes, from start-ups to Fortune 500 corporations.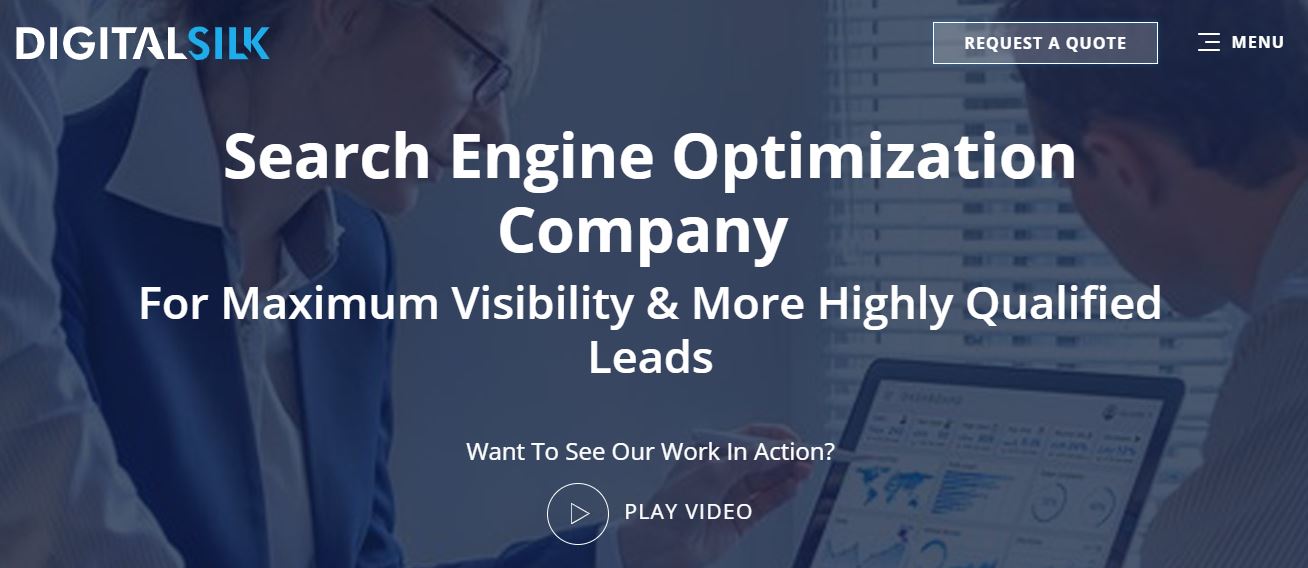 To assist businesses to keep the top of search engine results pages, they offer technical, off-page, and on-page SEO services. They have locations in Miami, New York, Chicago, and Milan and adopt a proactive, results-driven methodology.
To wrap up about top eCommerce SEO companies
If you want to improve your eCommerce website's SEO, then consider working with one of these top 15 eCommerce SEO companies. While there are many other qualified companies out there that could help you with your eCommerce site's SEO, these 15 come highly recommended.
If you need help finding the right company for you or have questions about how to improve your eCommerce site's SEO, feel free to contact us – we're always happy to help!