In technology-driven businesses, understanding the nuances between On-Premise vs Hosted vs SaaS can be crucial for those managing and implementing their organization's digital services. The differences among various hosting models come with varying amounts of technical complexities. You need to understand this in order to choose which one is right for your business.
By exploring these three different service options, organizations will gain valuable insights into cost benefits, level of control over data and resources as well as other areas such as scalability and support. With all the information at hand, you'll then be able to decide whether an On-Premise vs Hosted vs SaaS solution is most suitable for you.
Understanding the definitions: Differences between On-Premise vs Hosted vs SaaS
Let's go back to web hosting basics. All types of websites are kept on specialized computers known as servers. Customers may now reach your online business using their web browsers thanks to this.
Therefore, when we discuss the various hosting alternatives for your eCommerce website. What we're actually asking is: where do you want those servers to be located? And how are you going to pay for them?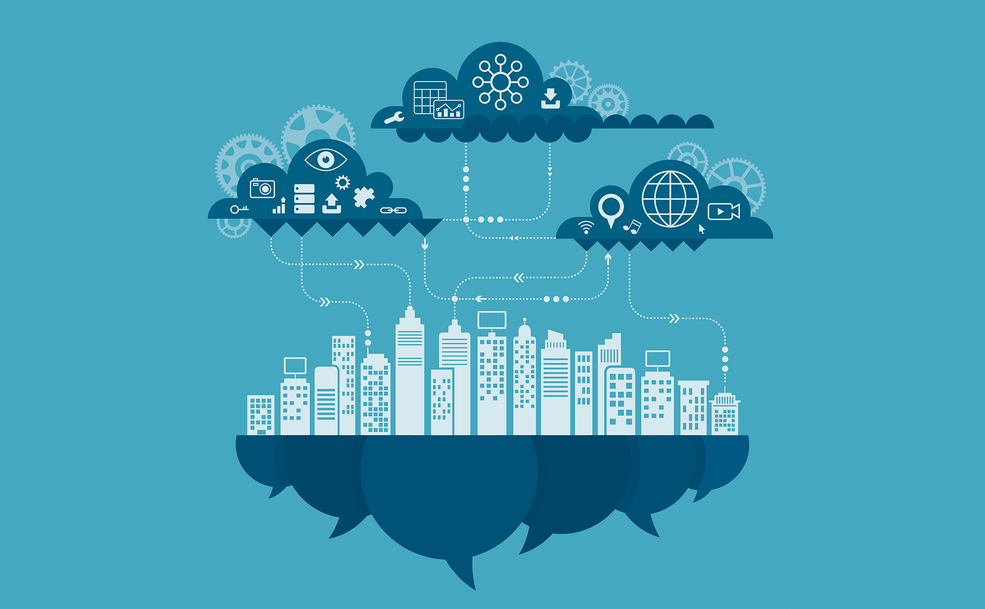 On-Premises
An on-premises solution, as the name implies, stores your data on your premises. It follows that you are certainly utilizing your local servers to maintain the program. On-premises software, however, more widely refers to software that is hosted entirely by the user.
Your physical space and IT personnel are used to handle everything. Hosting is necessary to keep the program operational. Thus it's also in charge of paying any hosting fees on your servers.
Today, most on-premises solution customers are companies building their own private clouds on their own servers.
Hosted Solution
In a cloud-hosted solution, the user contracts with a third-party provider to manage the servers needed to execute their program. The external service is in charge of overseeing the servers located off-site.
The hosting for the program is available for a monthly or yearly charge. It comprises service fees for offering software hosting solutions. It's critical to keep in mind that in this case. The user is still in charge of important resources like the program, operating system, and data.
Software-as-a-Service (SaaS) Solution
The complete hosting setup is handled by a third company, which also is in charge of the software. In addition to managing the operating system and applications, the service is also in charge of data security.
The sole need for the user is a reliable internet connection. Additionally, the team may continue to retain user accounts and preferences internally. It's important to remember that a SaaS solution and a straightforward hosting solution can be functionally comparable sometimes. However, the extent of outsourcing to a third-party service is the main distinction.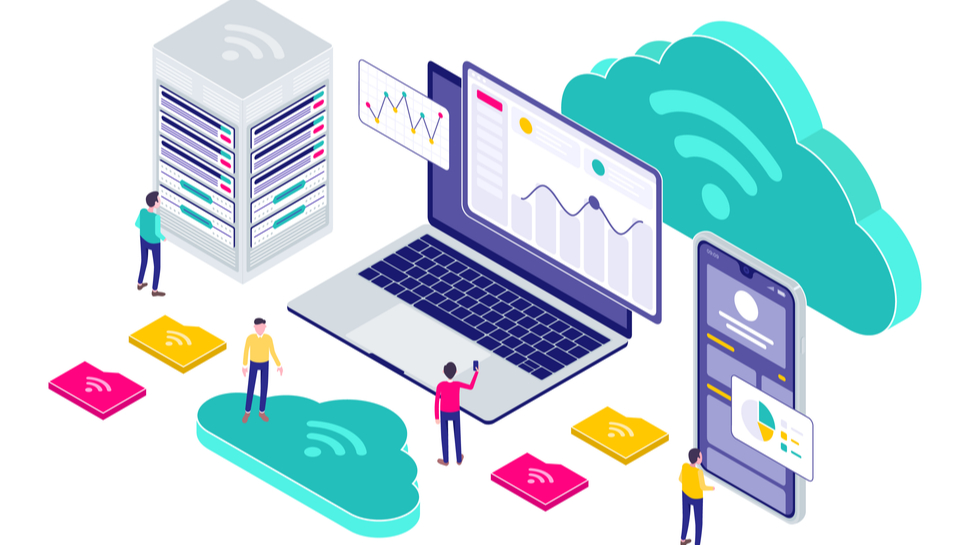 The takeaways in the differences Between On-Premise vs Hosted vs SaaS eCommerce
On-premise solutions differ from the other two alternatives in a very clear way. However, the distinction between SaaS and cloud hosting can occasionally cause misunderstanding. The primary distinction is between what you must manage on your own and what is taken care of for you.
What you have to keep control of with each hosting choice, On-Premise vs Hosted vs SaaS, is:
On-Premise – Private Cloud (self-hosted): Hardware, Operating system, Software, Data, Administration, User Accounts, Settings
Hosted – Public cloud (external host): Operating system, Software, Data, User Accounts, Settings
Saas: User Accounts, Settings
Pros and Cons of On-Premise
Pros
When you host your website on your own servers in-house, you always have access to them. If owning a physical property is essential to you, it may be worth taking into account. The hosting of your website is mostly within your control, even if you use a third-party service. Here are a few other factors that people may choose self-hosting for.
Performance
You control how well your servers function. You can improve performance just before you know you'll need it, depending on your network and systems administrator's expertise. Having said that, you'll notice that performance is also a drawback, which we'll discuss later.
Authority
The source code of your platform is within your control. The necessary adjustments and adaptations can be made. Naturally, this also depends on the abilities and available time of your team.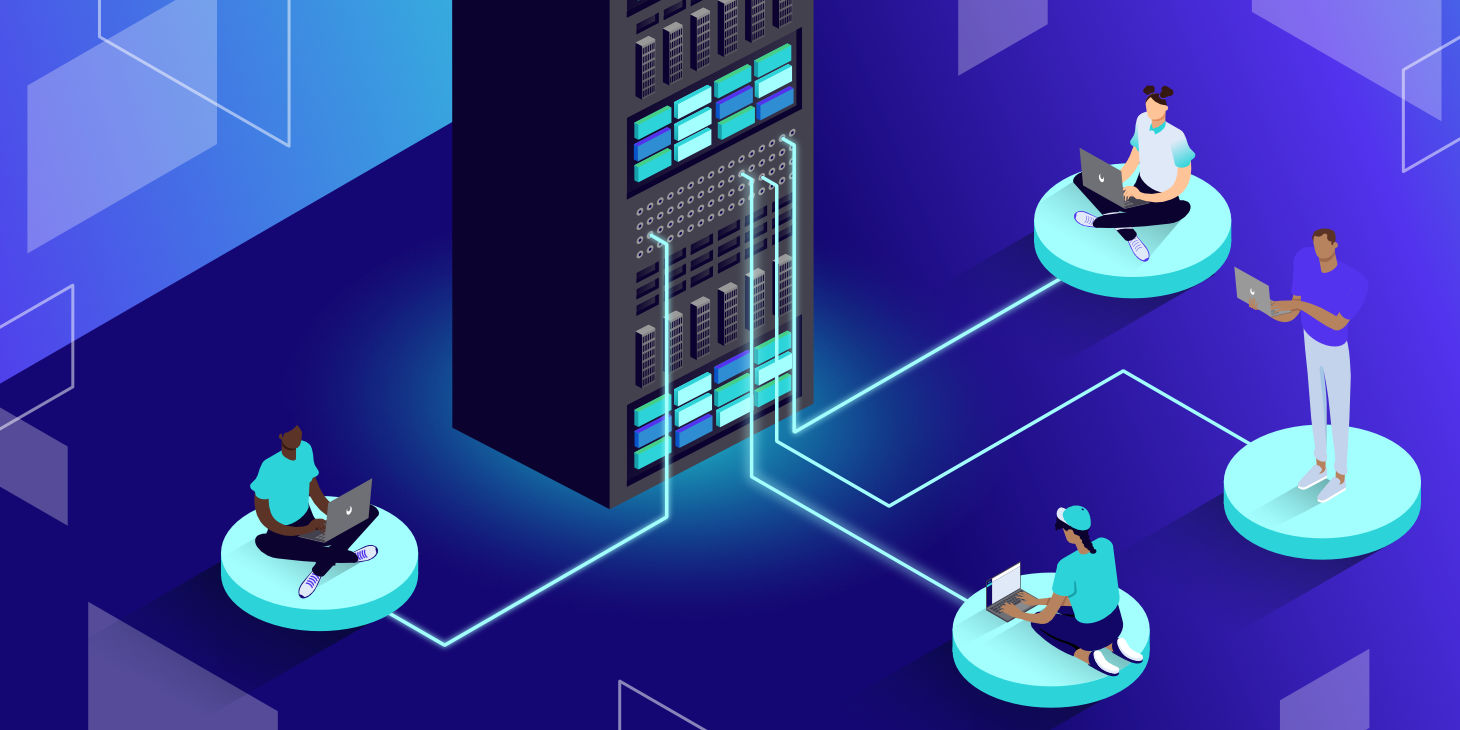 Cons
There are several drawbacks to that control, even while self-hosting on your own servers or through a third party might provide you the utmost control. To start, you are solely responsible for whatever goes wrong. And even when everything is running properly, you and your team are still responsible for maintenance.
Infrastructure
Although you were thrilled to have your own equipment, it is expensive to set up, and maintain and has to be replaced or upgraded every few years.
License fee
You will probably still have to pay a licensing fee to your eCommerce platform even if you host your website. As previously stated, Magento Open Source is free to download and use; however, Magento Commerce, even when hosted on your own servers, has a licensing price that begins at $22,000 a year for merchants with less than $1 million in GMV. Scaling up can be expensive since licensing costs might increase as your firm expands.
Performance
Performance has pros and cons since, while it is entirely within your control, it is also constrained by your infrastructure or that of your hosting company. Hosting companies have access to content delivery networks, which are large networks of servers and data centers spread out geographically. However, when it comes to hosting companies, you usually get what you pay for. Therefore, you should be skeptical of cheap options.
Security
You are also in control of the security of your website as if that weren't enough to worry about. Your system administrator is responsible for installing and configuring the security patches and upgrades that your eCommerce platform most likely offers. If you miss one, your system may be compromised. This may also prevent you from maintaining PCI compliance, which may result in penalties.
Back-ups
With the on-premise approach, you must buy not just the hardware necessary to meet your daily requirements, but also any additional servers required to manage peaks in traffic or to back up your data in case of emergency.
Even when everything is going smoothly, you still have to pay to house and keep these redundant staff members. This is one more argument against choosing a cheap third-party host if you're picking one. An inexpensive hosting company might not offer the backups you'd need in an emergency.
Who should employ?
If your company has a huge budget, on-premise solutions could make sense because of the high-tech debt that comes with putting up and maintaining all of the infrastructures. It could also be a wise decision if your company is really complex.
For a very long time, it was believed that the only way a company with extensive customization requirements could have complete control over its retail site and data was to use on-premise solutions.
Pros and Cons of Hosted eCommerce
Pros
With cloud hosting, you may achieve a wonderful balance between maintaining access to your platform's source code while letting go of some control.
Costs
Not having to pay for your own servers, as well as their upkeep, upgrades, and replacements, or for dependable hosting from a third-party provider, can be a significant cost saving. However, keep an eye on the cost since as your company expands and traffic to your website grows, you will most likely demand more bandwidth.
Most PaaS systems provide some wiggle space if you anticipate a traffic increase, but they do not provide infinite bandwidth.
Support
The hosting service provider will help you if anything goes wrong, but you will still need your staff to support the cloud hosting installation. That support does have certain restrictions, though.
You have prioritized help in the event of a significant outage, but you should carefully check the terms of your agreement with your hosting company to understand what is covered. You don't want to be helpless and stranded in an emergency.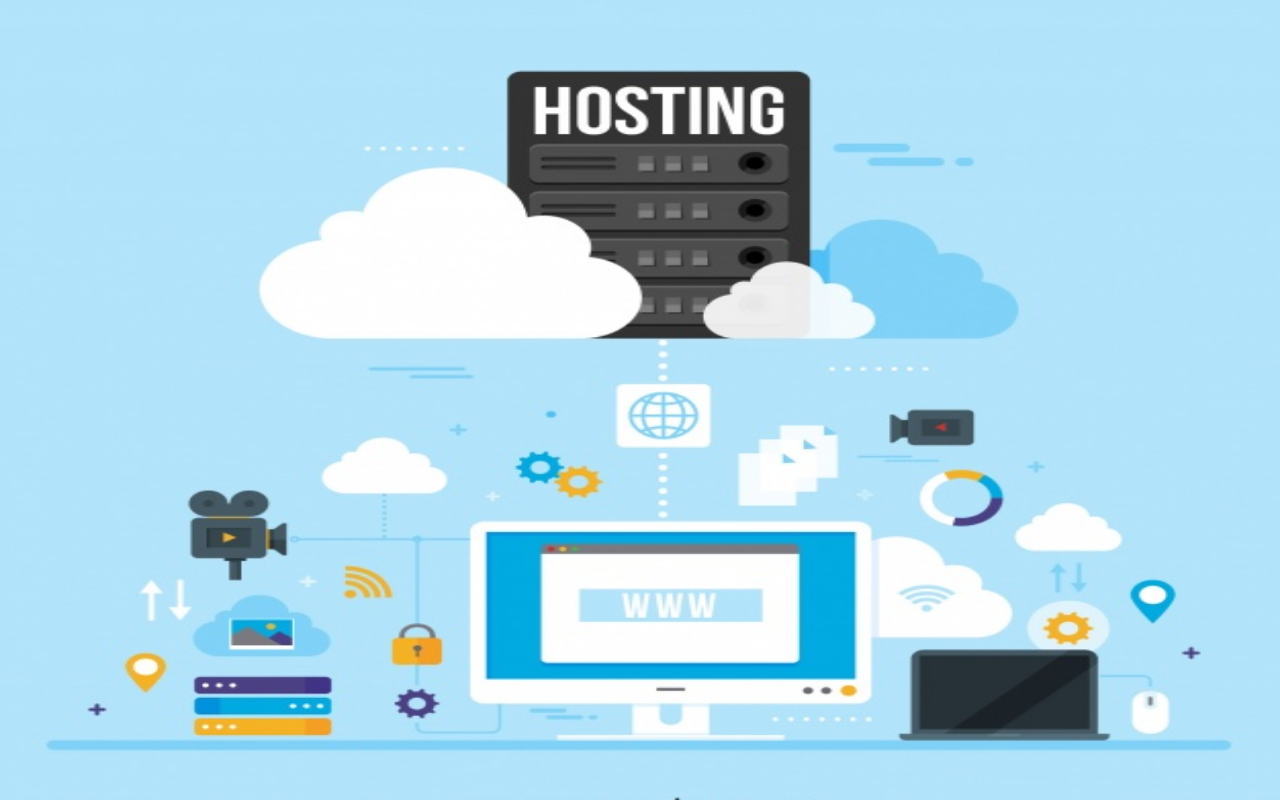 Cons
License fee
You will still have to pay a licensing fee for your eCommerce software in addition to the cost of hosting, just like with on-premise hosting. For instance, the cost of hosting and the cost of the program itself are both included in Magento Commerce's cloud-hosted option, which may add up rapidly. According to input from the Magento ecosystem, the annual cost of hosting for Magento Commerce might start at $40,000.
Performance
Although using a hosting service's content delivery network might boost performance, you will have less control over the servers. They are more difficult to customize to your own business demands and objectives. You might be able to optimize them along with your hosting company, but there will be extra fees.
Security
Even while your eCommerce platform handles hosting, it doesn't imply they're also in charge of security. You will be responsible for your own security, ensuring that you stay current on all security updates, and maintaining PCI compliance.
Who should employ?
When you want to utilize open-source software and also want to work with a single provider for your platform and hosting, employing hosted eCommerce — with a PaaS or IaaS deployment — might be a smart alternative because you still have access to the source code. You will still be responsible for handling your own security and upgrades, though.
Pros and Cons of SaaS: Software as a Service
Pros
SaaS offers a variety of advantages, and it has become an increasingly desirable alternative for powering online shopping carts in recent years. Previously, SaaS systems were seen as black boxes which you had to operate. However, some SaaS companies are now making it simple to retain flexibility and customization, regaining a great deal of control.
Low cost
Using a SaaS solution can help you reduce your total cost of ownership by covering all of your hosting and maintenance needs, and it can also make it simpler to estimate your operating expenses with fewer surprises. The majority of SaaS solutions come with all the bandwidth your shop could use.
Ease of use
You are no longer responsible for server configuration, upkeep, maintenance, or program installation. SaaS choices are simpler to set up and utilize because the platform provider will take care of all of this for you. SaaS systems also offer customer assistance to assist with any issues you might have.
For a serious problem, this kind of help goes beyond simple phone conversations. If you run into trouble configuring an integration or setting up a new function, you may contact and obtain assistance.
Features
Numerous SaaS eCommerce systems exist, and their ability to compete with one another depends on the services they can provide you. Consequently, many include ample potential for built-in eCommerce tools. As new features are added, you will have quick access because they update automatically.
Time to enter the market
SaaS choices are easier to implement and involve less configuration on your end, allowing you to launch your website more quickly and begin taking orders.
Security
If you select a SaaS alternative, security is one less thing you have to worry about. The vast majority of SaaS eCommerce companies are PCI-certified, and others offer even more extreme data protection.
Performance
SaaS eCommerce services are often high performing and have quick load times for your clients since they are optimized exclusively for eCommerce.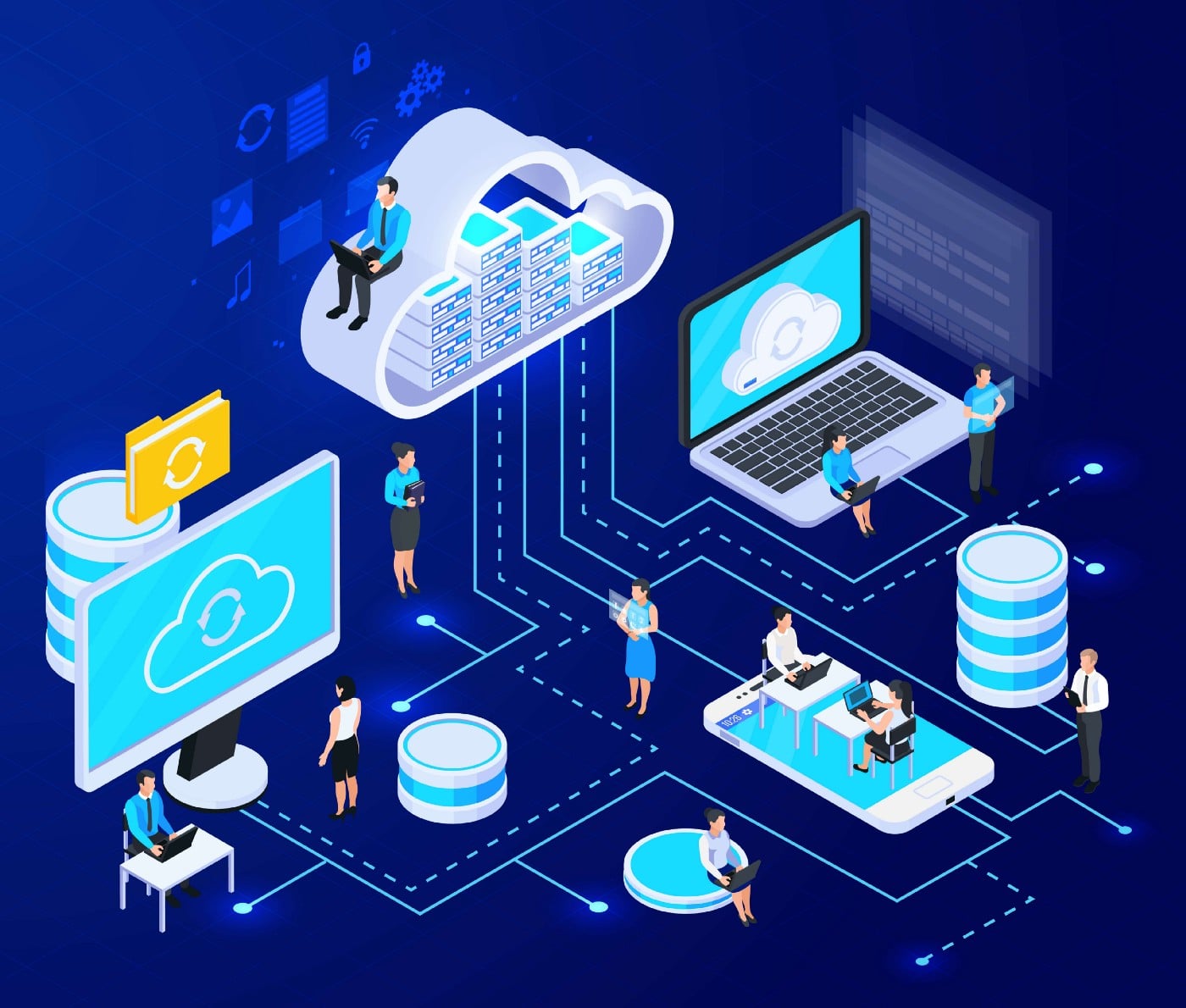 Cons
Flexibility
You do have less control over the setup and upkeep of your own servers using SaaS providers. This may limit your ability to configure your system in some circumstances. Not all SaaS systems are made equal, and some provide more flexibility than others. This is a critical distinction to make.
Customization
Regarding flexibility, there is also the constant worry that SaaS systems won't let you customize them as much because you don't have access to the source code.
This will be more of an issue if your customization requirements are really specific. You should carefully examine your SaaS platform to ensure that it has the API call volume and integrations necessary to handle the backend customization you need if you have modest customization demands or just want to ensure that you have the opportunity to experiment and develop.
Who should employ?
SaaS is an excellent option if you want to avoid worrying about maintenance and security and keep your infrastructure expenses low. Then you can put that time and money into more creative, revenue-boosting adjustments like those involving customer experience or an omnichannel approach.
You don't have to worry about losing your current workforce because developers and IT teams can continue to operate on an open SaaS platform. Instead of focusing on maintenance and security, they may work on developing new ideas and improving your website.
In Conclusion,
In order to make the best decision for your business, it is important to understand all three models: On-Premise vs Hosted vs SaaS. While each model has its own set of advantages and disadvantages, only you can decide which solution will work best for your specific needs. If you have any questions or need help determining which option is right for you, please do not hesitate to contact us. We would be happy to assist you further.