Digital transformation is one of the most important initiatives that any company can undertake. By digitizing and automating business processes, you can improve productivity, increase efficiency, and modernize your operations. But finding the right digital transformation platforms can be a daunting task. There are many different options available, each with its own strengths and weaknesses. So how do you choose the right one for your needs?
In this blog post, we will look at the top 10 best digital transformation platforms on the market today. We'll discuss what each platform offers and help you decide which one is right for your business. Let's get started!
Top 10 Best Digital Transformation Platforms
#Glue Up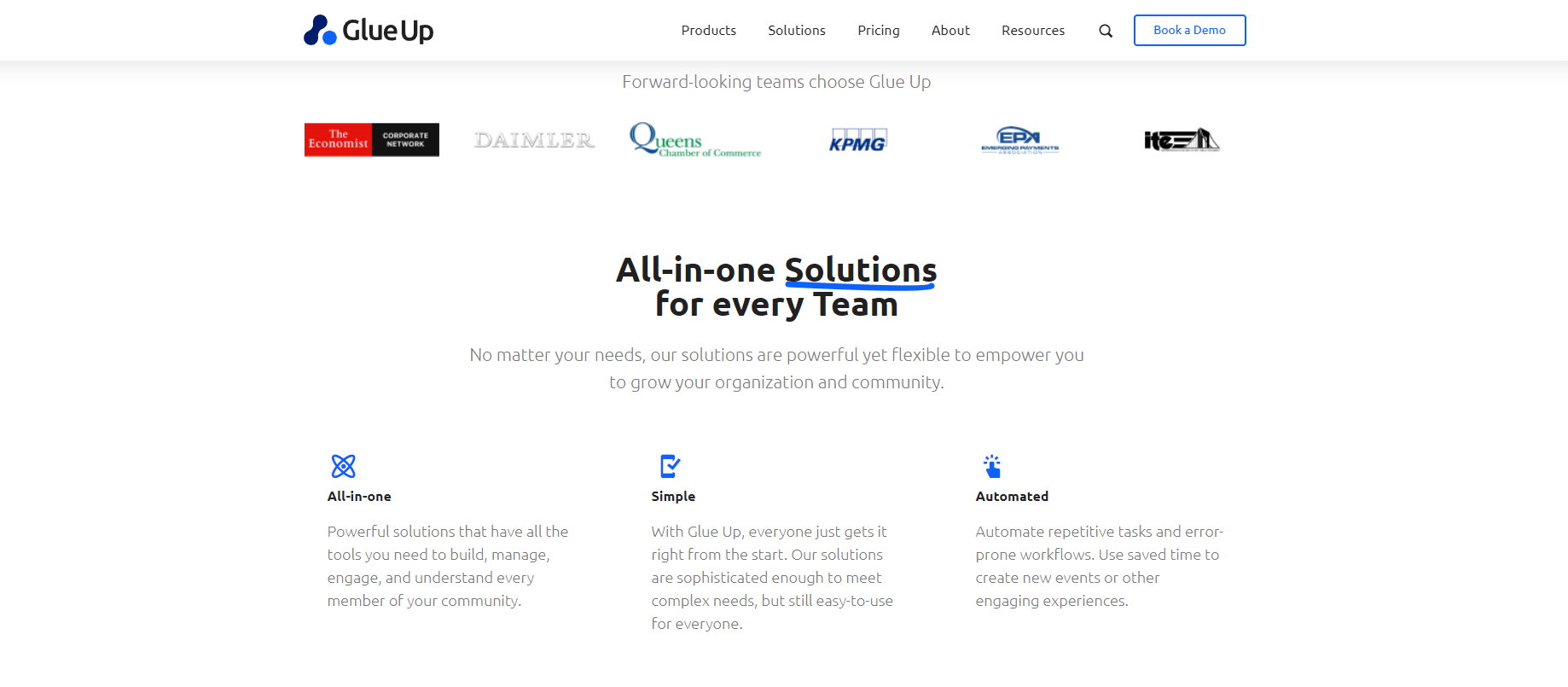 Glue Up is one of the top digital transformation platforms that automates and enriches communities of professionals with many different features to help them grow their businesses. Its all-inclusive engagement management CRM houses modules such as members' community, event organizing & managing tools for more efficiently completing tasks from email campaigns or invoices while also syncing up data between the two platforms seamlessly.
#E2Open

A cloud-based platform that enables companies to manage their supply chains and business processes. E2Open offers the scalable infrastructure for global trade with channel shaping capabilities as well as simplified transportation logistics across the whole enterprise network which unites operations in one place.
#MuleSoft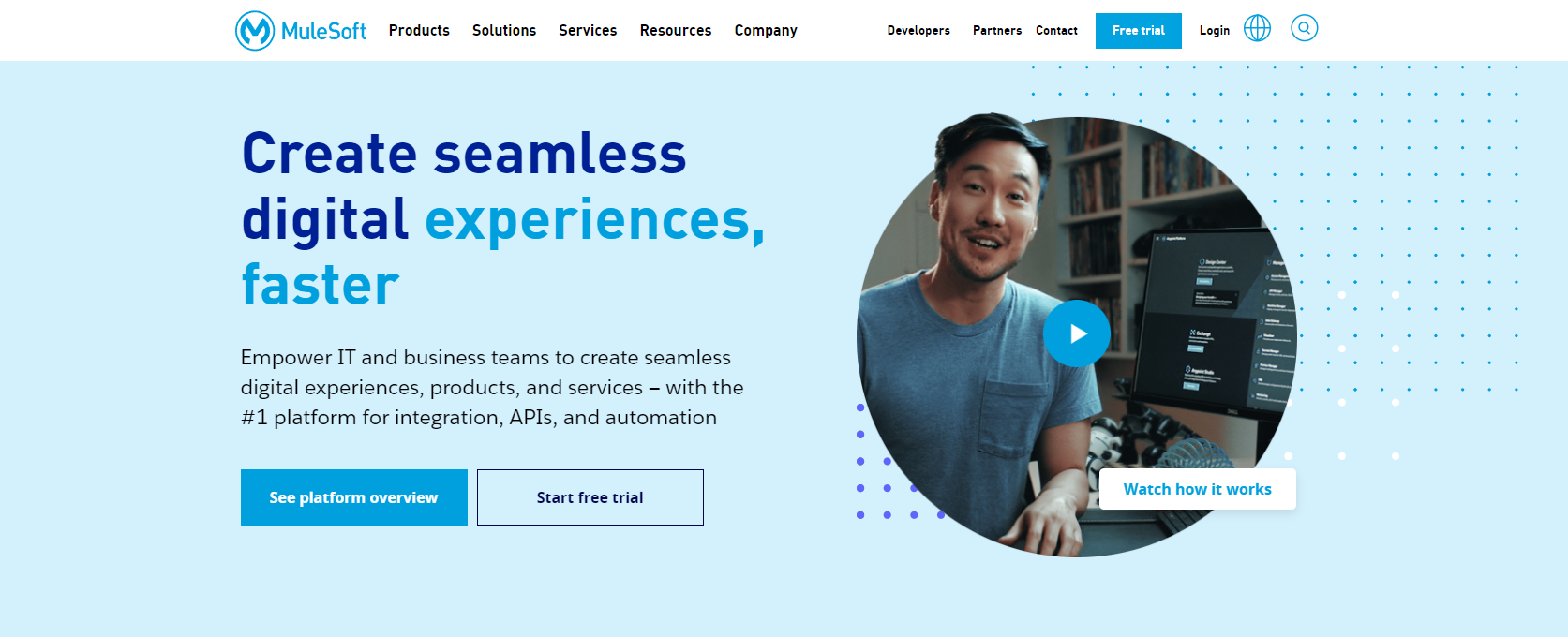 MuleSoft is a cloud-native module that helps IT businesses create and connect digital products effectively. It's a scalable network of applications, databases, and services all linked by APIs (application program interfaces). The unified platform integrates functionalities into the database so you can add new capabilities to your existing product without disrupting anything else in its current state – it just becomes another layer on top for increased efficiency.
#Mendix

A low-code application development platform that enables companies to quickly develop and deploy custom applications. Mendix is a great way to reduce the time it takes you to invest in developing your app, as well as make collaboration easier. With Mendix at hand, all of these technologies can be integrated without interrupting any operations currently happening within an organization- which means less room for error and more successful transitions! Incorporating new thought leaders into everyday workflows will result not only in better outcomes but also increase employee satisfaction levels too.
#WSO2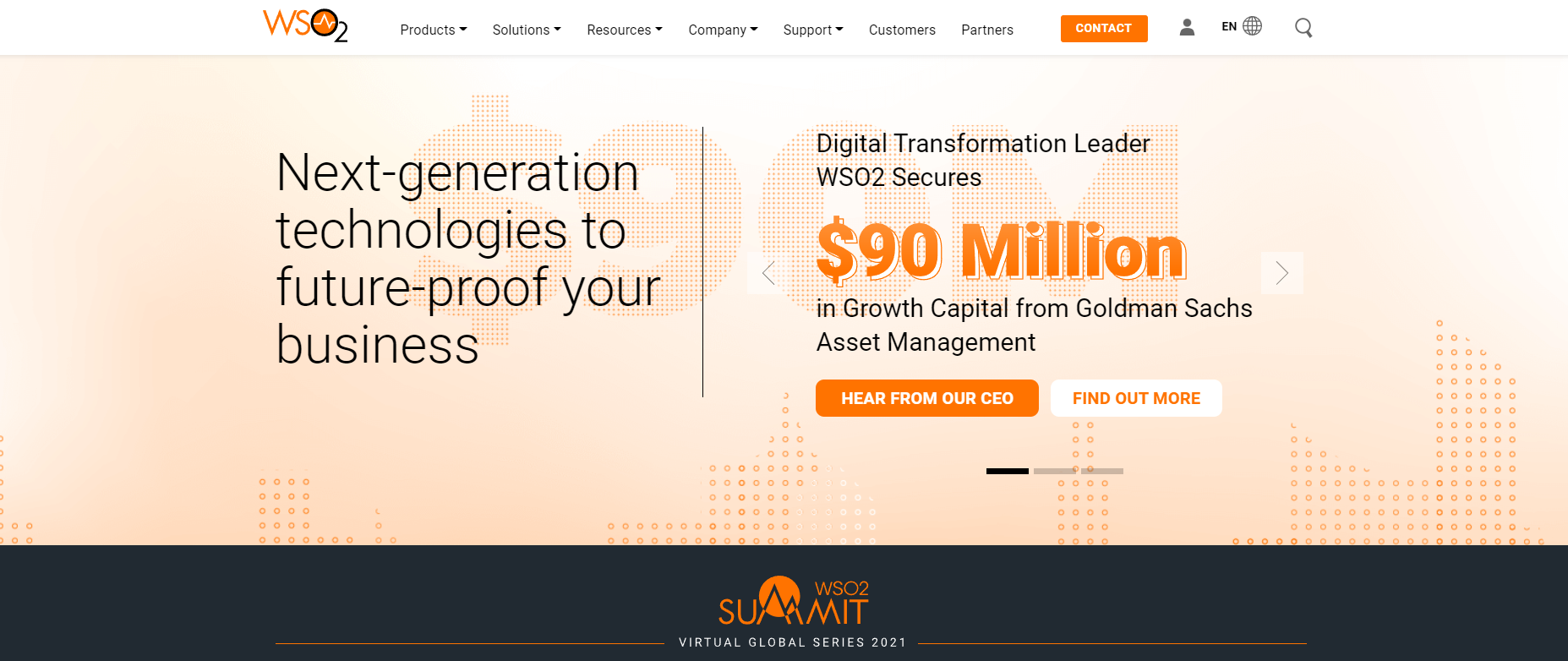 WSO2 is an open-source platform that provides a complete solution for integrating APIs, applications, and data. With WSO2's API manager, you can create and implement a variety of digital assets with end-to-end security. You have full control over your APIs' entire lifecycle through this open-source platform that is both on-prem infrastructure as well as cloud-based! It makes visibility easy for anyone in the organization who needs access – whether they're at home or abroad because deployment options include simple hardware/software solutions so there isn't any matter what environment we want to operate within.
#KPI Digital

KPI Digital is a cloud-based platform that helps companies measure and manage their performance. With KPI's holistic approach, you can be sure that your campaigns will have a positive impact on both customers and business. They offer innovative strategies for expanding brand awareness through social media platforms like Facebook or Twitter as well as an omnichannel strategy that helps improve the customer experience by collecting metrics from different channels at once (such as digital). By utilizing these tools with our marketing team's expertise in crafting successful strategies they're able to provide us valuable insights into what works best when it comes down to generating leads online.
#Liferay

Liferay's platform integration features allow customers to seamlessly convert their physical experiences into digital ones. By creating a unified system for operations, Liferay's simplified customer journey and enables them with customizable tools that will help foster loyalty from each individual employee while also providing companies more efficiency in managing partners' stocks or orders remotely without having an office space on site.
The Liferay solution is also flexible because it can be scaled up as needed – no matter how big your company gets!. You'll have access 24/7 through our state-of all newspaper.
#BPM-D

The BPM-D is a cloud-based tool that allows for prioritization and alignment of strategies with processes. The application improves efficiency by facilitating management systems across various platforms, and enhances transparency through the use of digital transformation plans created in an effective way according to business strategy needs; it can be used right away without having too much set up time or complicated installations required on top organizations' already busy schedules! This innovative software also gives you all sorts of best practices from industry standards so your company stays ahead while achieving its goals quickly–saving money along life cycle costs as well.
#The Hackett Group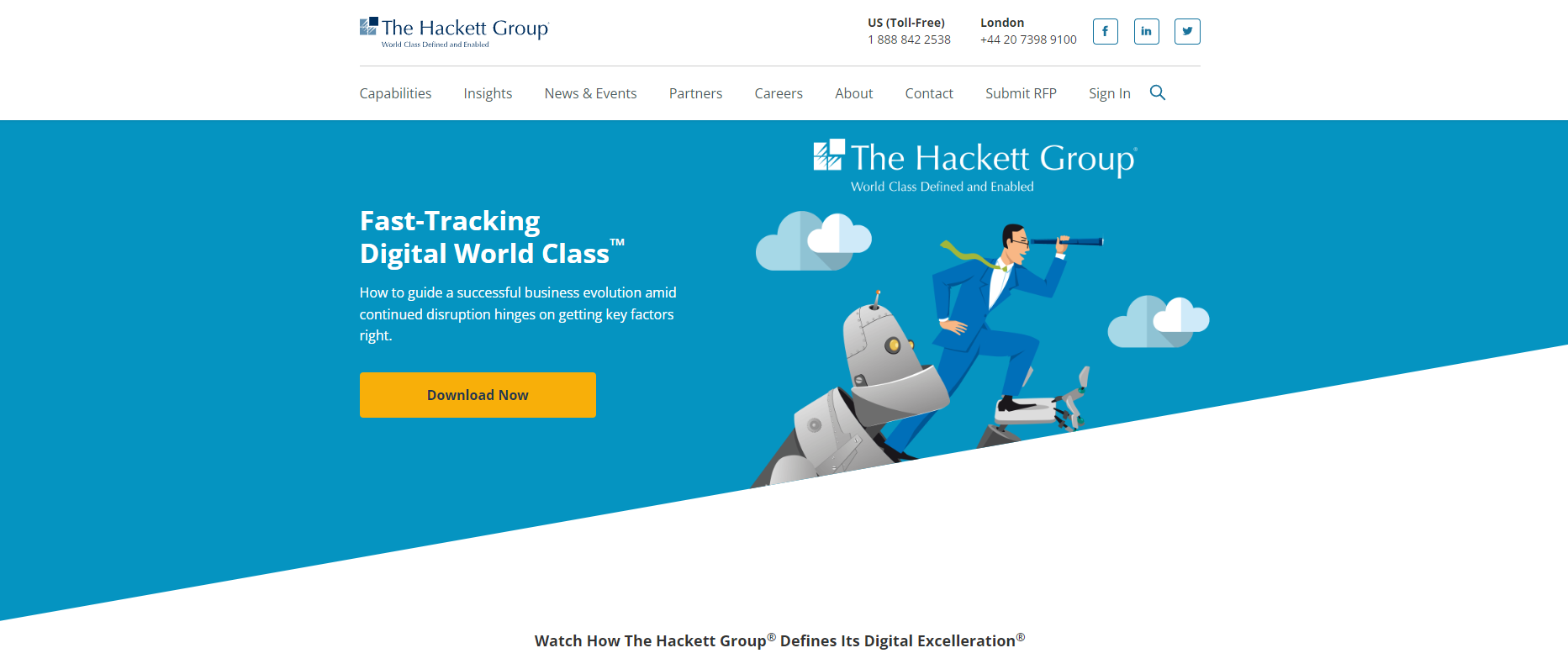 With the Hackett Group's Oracle Digital Transformation Platform (DTP), businesses can cut down on costs and improve efficiency by implementing a comprehensive digital transformation. The patented platform was created with over 100 applications in mind for any size company looking to streamline their business processes into one simple system that provides more value than ever before while also coordinating various software programs together seamlessly across devices so users are never left outdated or inefficiently managed without being aware of it.
#Appian

The modern marketplace demands efficient operations and unified application to eliminate outdated methods. When it comes to Appian's transformation platform, it uses the latest business platforms for improved efficiency, reduced risk exposure in complex regulatory compliance workflows; leading-edge technology that automates processes.
Things to consider when looking for a digital transformation platform
When looking for a digital transformation platform, it is important to consider a few key factors.
Low code
Low-code is an approach to software development that eliminates the need for coding by using a drag and drop interface. Its ability to allow users without sophisticated coding skills or experience in complex languages like Java, C# Python, etc. This process of creating complex applications in less time than traditional methods has made it popular among businesses who want their work done fast without having developers spend hours on each individual project.
Easy to Deploy
The right digitalization platform can help your organization modernize and optimize its processes. It should allow you to build, release at scale as well as integrate seamlessly with other pieces of software – all while being easy for innovation teams to use.
Cloud-Based
Cloud-based platforms are a vital component of any company's digital transformation. Providing an on-demand, service-based model that automates several processes and eliminates wasted resources in the process makes it possible for chapter leaders to build infrastructure tailored toward evolving business needs without risking their hard-earned money with incompetent staff or outdated procedures.
Agile Development
A transformation is not possible without an agile platform that encourages experimentation by incorporating new ideas into their product portfolio more often–this way you can get ahead while others are still figuring things out. And agile platforms ensure that our software development is always striving for a higher level of quality. They also facilitate innovation and collaboration through feedback loops which leads to a better understanding as well as more predictable outcomes.
Mobile First
As the global population shifts to mobile devices, it is now more important than ever for digital business platforms and websites alike to be responsive. In fact, according to the latest statistics from 2018 browser data shows that 68% of all web traffic originates from smartphones alone. Furthermore, this also allows developers the opportunity of scaling up, moving from the smallest screens all way through large monitors if needed.
In conclusion
We hope this article was helpful in highlighting the best digital transformation platforms on the market today. If you are looking for a digital transformation platform that can help your business keep up with the latest trends and technologies, then you've come to the right place. We have years of experience helping businesses just like yours make the most out of their digital transformations. Please check out our guide on digital transformation in the B2B section or leave us a message to learn more about how we can help you take your business to the next level with our top-of-the-line digital transformation platforms.