If you're considering adding eCommerce to your website, you're making a smart decision. eCommerce can help you increase sales and grow your business. But, before you can add eCommerce to your website, you need to set it up. In this blog post, we'll walk you through the steps to add eCommerce to websites, as well as top solutions for eCommerce platforms. Let's get started!
Steps to add eCommerce to websites
There aren't many ways to include eCommerce in your website. Only certain website owners can include eCommerce, and doing so may need some technical know-how to set up the process properly.
Here are a few methods to add eCommerce to websites, depending on the complexity of your platform, the demands of your company, and the budget at your disposal.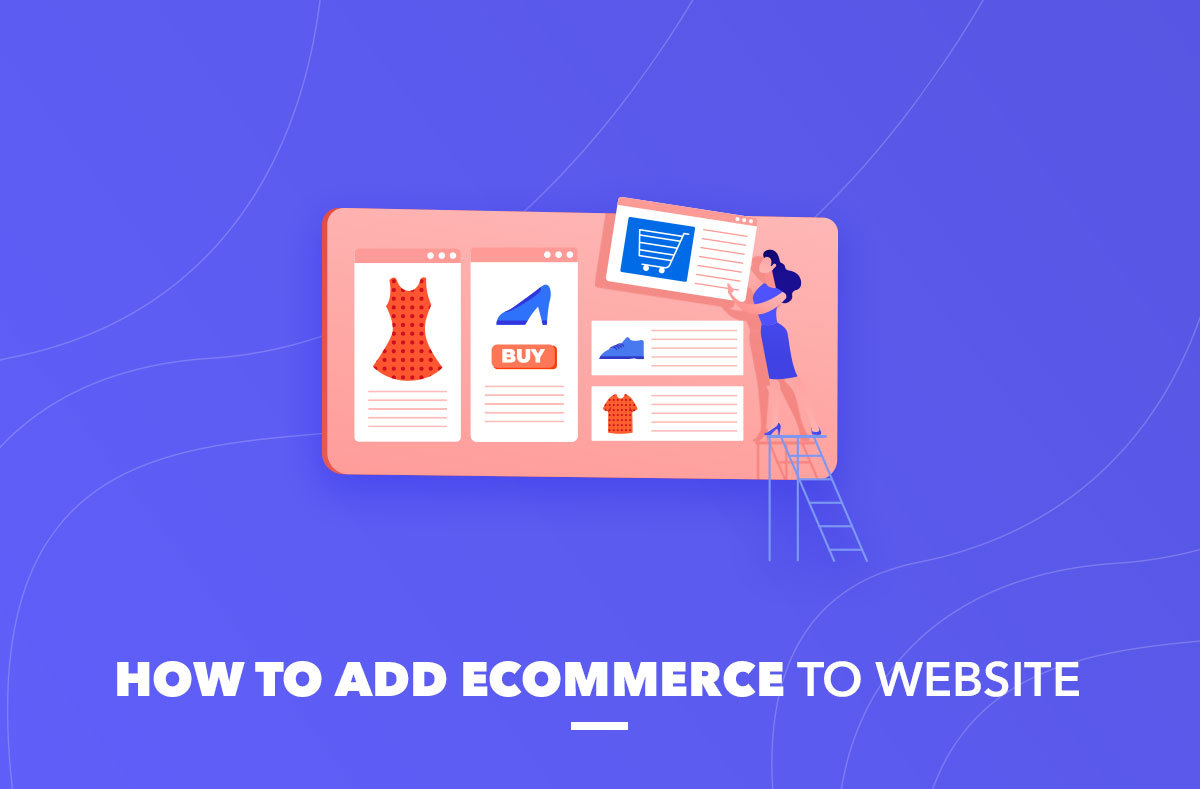 Determine your eCommerce platform solutions depending on your CMS
Most frequently, when business owners decide to go online and add the eCommerce tool to their website, their options may be constrained by the CMS they previously selected.
Practically speaking, very few business owners were considering selling their products online when the websites for their businesses were being developed. Because of this, the vast majority of websites developed prior to the trend for online shopping do not have the capability of doing business online.
BigCommerce, Drupal, WordPress, Joomla, Sitecore, Magento, Shopify, Prestashop, OpenCart, Wix, HubSpot, and Volusion, on the other hand, are some of the most prominent CMS that are frequently used to construct websites for businesses.
All of these CMS can be classified into two categories: those targeted for selling online and those that are not. WordPress, Drupal, Joomla, Wix, and Hubspot, for example, are not designed for eCommerce capabilities by default, hence modules or plugins must be added to these CMS to convert the websites into selling platforms.
Enhance your current website with eCommerce features
Almost always, adding eCommerce features to your website is simple and quick. To accomplish that, you must set up the website you are presently using to always use the most recent version. The next step is to include an eCommerce plugin.
The idea of how to choose the platforms or modules for your online store is discussed in the paragraphs above since the choice of CMS for the website's original design plays a role in the process. If you are unable to connect the eCommerce module or plugin to your website, do not become alarmed.
You can always decide to switch to an eCommerce platform and keep your website's design. Such a strategy aids in avoiding the complexity of integrating add-ons, which could slow down a website's loading time. 
A massive 94% of customers pay close attention to the website's design and only keep browsing if it has a strong UX/UI. Therefore, spending money on contemporary design and simple navigation might be beneficial in the long run.
Finally, if you don't want to invest in creating a new online store or spend time setting the add-on, you may utilize the Shopify Buy Now button to add eCommerce features to your website (more details on how to use Buy Now button are revealed in the specific paragraph below).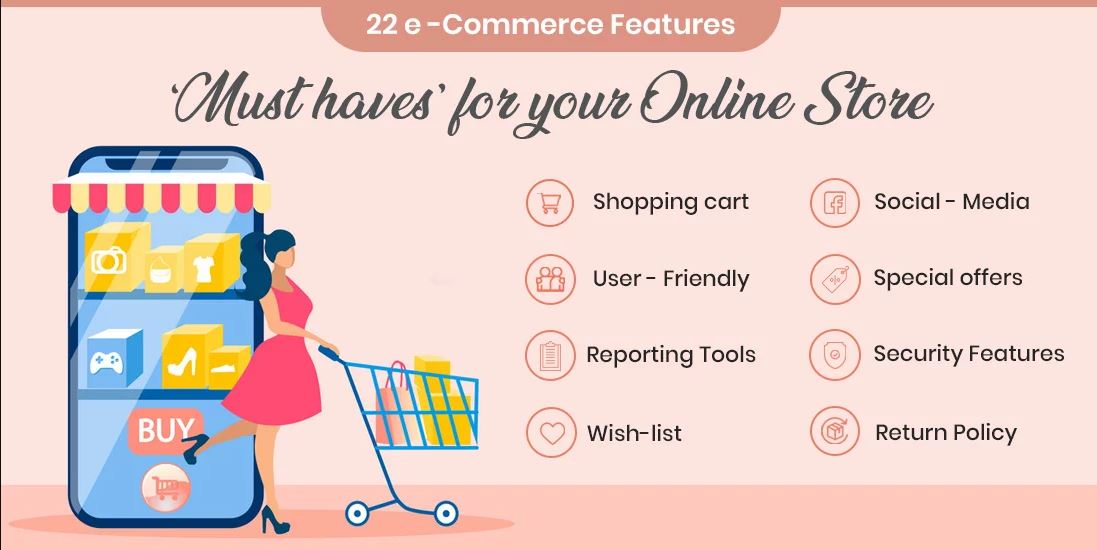 Build your payment processor
The simplest step in converting a website into an online store is setting up a payment processor. You will be presented with a few payment options from the list as soon as you select your plugin to convert the website into an online store.
You may incorporate a shopping cart into any type of website using services like Snipcart. Any platform can incorporate payment gateways like Google Checkout, Sage, or PayPal. You would be able to process payments from your visitors and your merchandise using these fundamental eCommerce functionalities.
First of all, you'll need to set up a merchant account with a bank. Once you have a merchant account, you can use a third-party payment processor like PayPal or Stripe. Or, you can build your own payment processing system. Building your own payment processor has several advantages. First, it gives you more control over the user experience. Second, it allows you to integrate more tightly with your website and other systems. Third, it can save you money on transaction fees.
Make use of the Shopify Buy Now Button
Small businesses who don't want to invest in a full-sized online store or don't have the opportunity to do so usually go for the Shopify button. Additionally, if you have a little product inventory, it is a fantastic solution.
Practically speaking, the Shopify button may be placed on websites created using self-hosted platforms like WordPress, Tumblr, Squarespace, and others. With monthly fees of $9, connecting the Shopify button is quick, simple, and affordable.
You must put the Shopify-provided code onto your website and choose the sold-out items in order to link the button. It's interesting that the button can be modified to work on any mobile device, including but not limited to smartphones, tablets, and other mobile devices.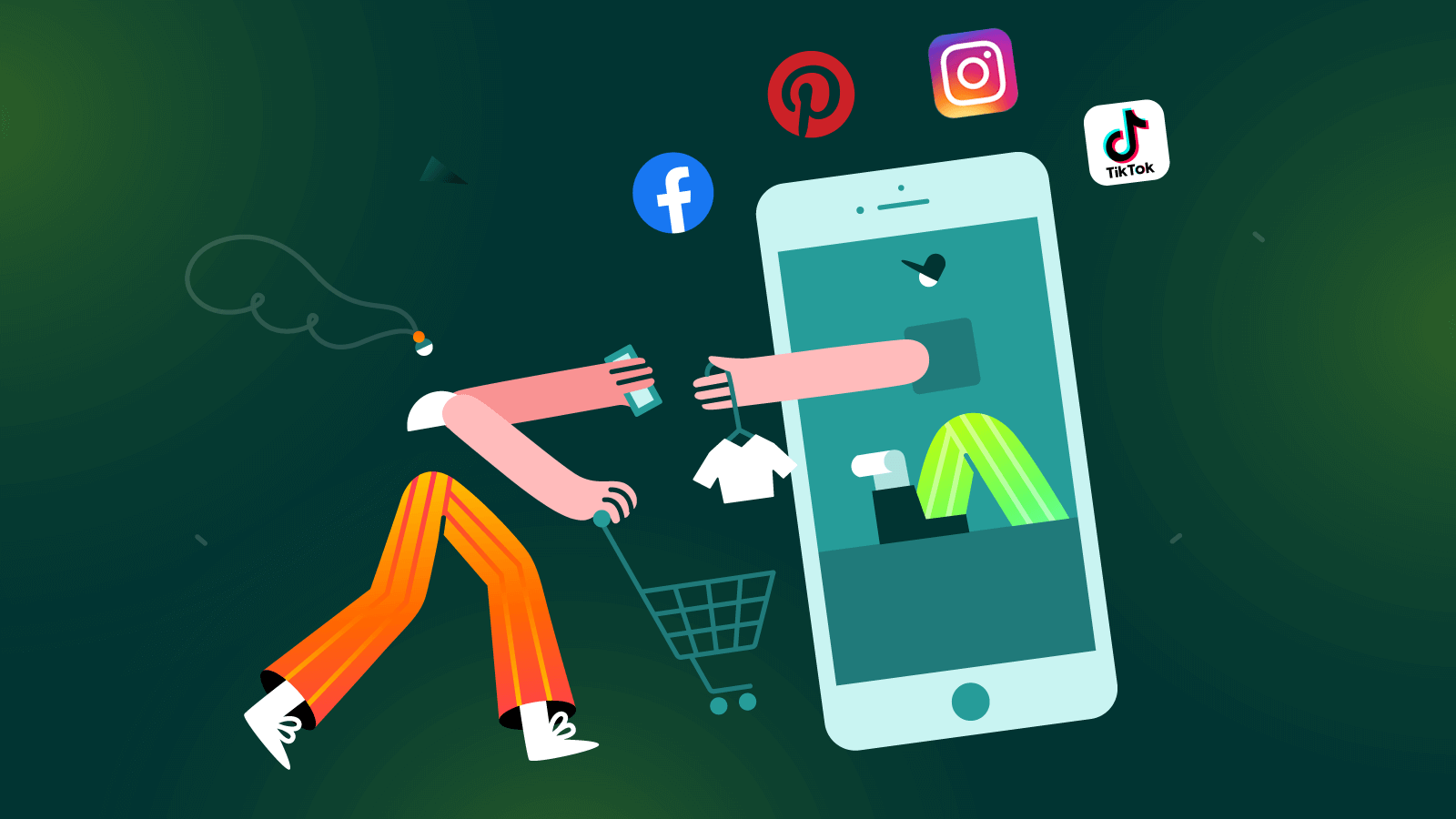 It should come as no surprise that Facebook, Instagram, and Pinterest are the greatest platforms for eCommerce. They just enjoy the greatest level of popularity, which gives them access to a wider audience.
However, you must become a trusted seller in order to establish the channels to sell from, and each platform has different standards for trusted sellers. However, Pinterest is now a little different in that you must first set up your products for sale on your website in order to sell on Pinterest. You can begin selling as soon as you have received approval or have your products configured.
Promote your new online store
Your online store needs to be promoted after it has been created in order to reach your target market. The use of paid advertising, such as Google Ads and social advertising, is one of the most crucial aspects of the promotion.
The utilization of earned media, such as bloggers or media news, whose attention may be drawn by arranging various events, is another element of effective online promotion. Online marketing is undoubtedly a long-term project, so if you want to draw in your target market, you will need to put in a lot of time and money.
However, it is worthwhile because social media marketing is an investment that will bring many clients and allow for the development of social interaction with them. It also makes it possible to develop contact with them via social media to the point where the costumes come back and are devoted to the shop.
Top Solutions to Add eCommerce to Websites
Here are six well-known eCommerce platforms that may be used as drag-and-drop website builders to assist merchants in creating an eCommerce component of their website with a lower time and money investment.
SnipCart
If you're looking to add eCommerce capabilities to your website, SnipCart is a great solution. With SnipCart, you can quickly and easily turn any website into an online store. All you need to do is add a few lines of code to your site, and you'll be able to start accepting payments and selling products.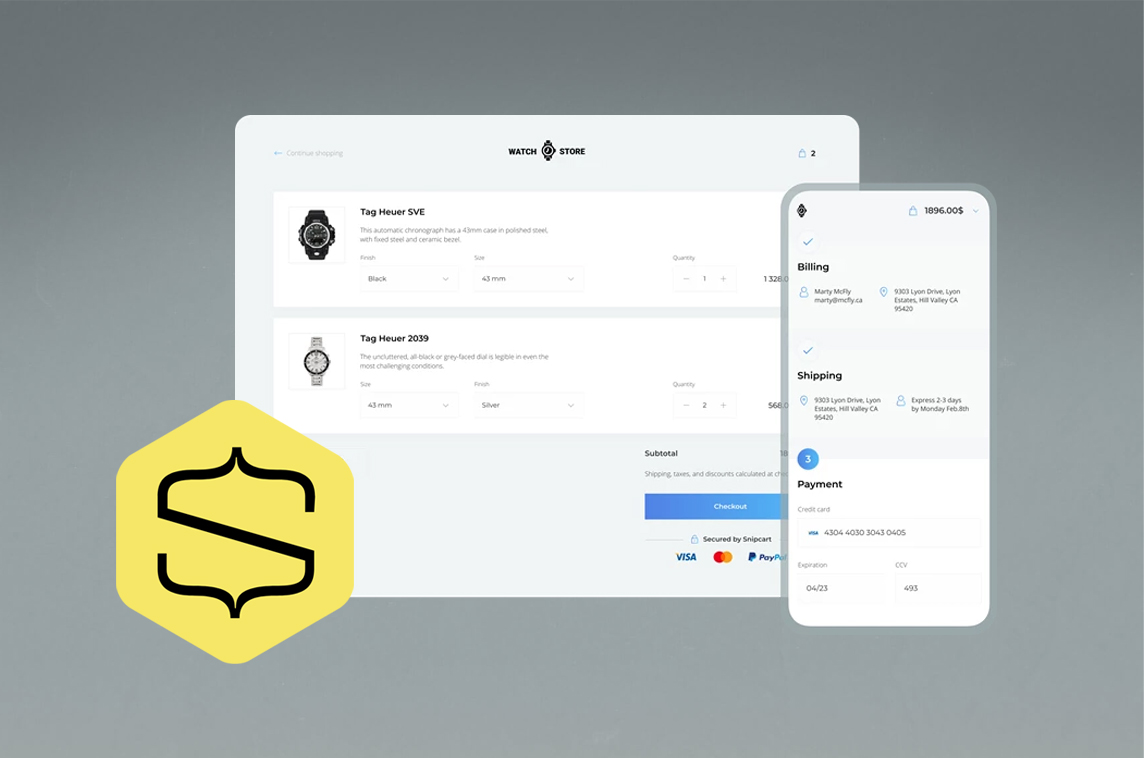 In addition, SnipCart comes with a variety of features that will make running your store easier, including built-in shipping and inventory management. Plus, you can customize the look and feel of your store to match your brand. So if you're looking for a way to take your business online, SnipCart is definitely worth considering.
Selz
Selz gives you the option to either add eCommerce to an existing website or establish a store using a simple drag-and-drop interface of the selected theme. The main benefit of Selz is its extensive marketing capabilities, which include the ability to integrate MailChimp.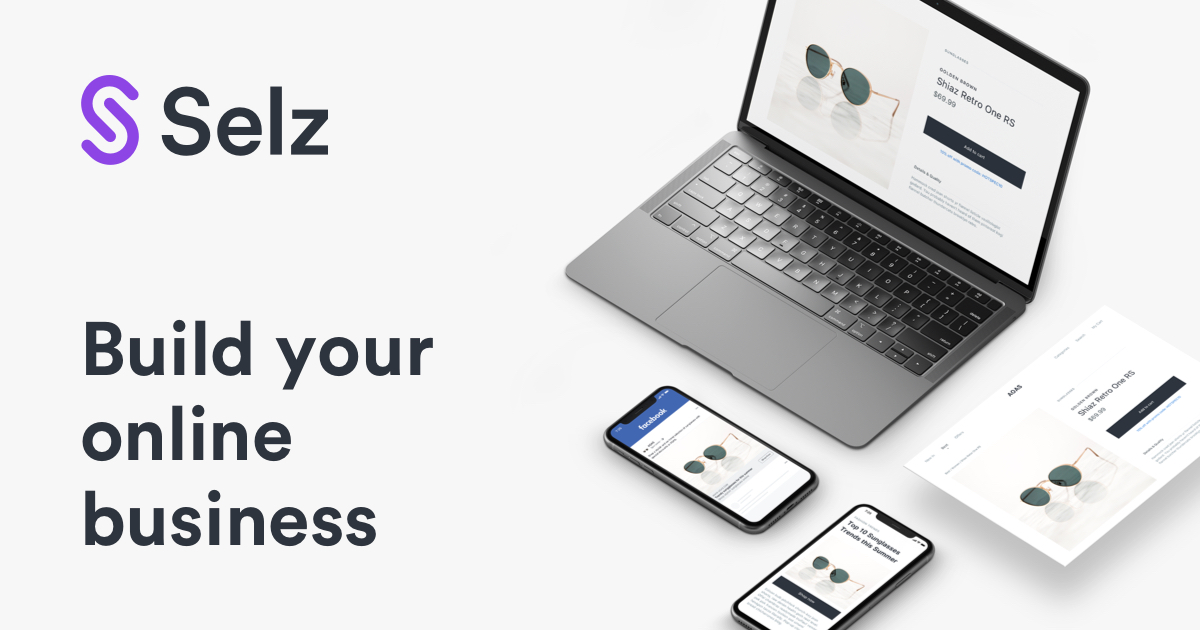 Selz is a solution that allows you to add eCommerce functionality to any website, without the need for extensive coding or design knowledge. Selz provides everything you need to get started, including templates, hosting, and payment processing. Best of all, Selz is free to use for small businesses.
Shoprocket
With Shoprocket, you can integrate eCommerce functionality into a conventional website in less than 5 minutes without writing any code. They provide a dashboard where you can manage all of your eCommerce activity and have more than 120 payment channels available. The key benefit of Shoprocket is its ability to implement eCommerce to your website quickly.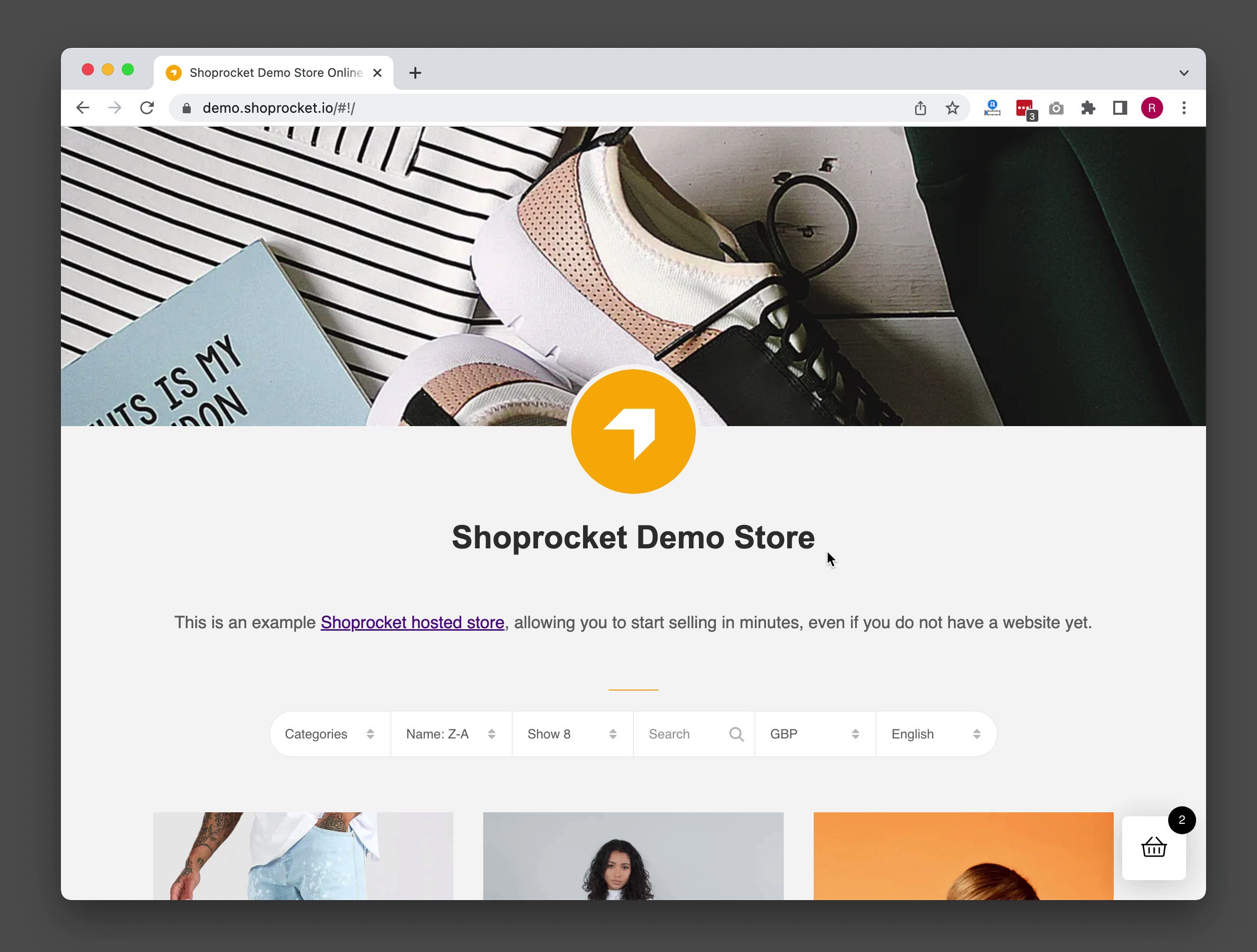 With Shoprocket, there's no need to build a separate online store – simply add a few lines of code to your existing website and you're ready to start selling! Even better, Shoprocket is designed to work with any existing website, so you can keep your current design and layout. Plus, the easy-to-use Dashboard makes it easy to manage your store and track your sales.
Ecwid
Ecwid may be the solution you're looking for! Ecwid is a turn-key eCommerce solution that can be easily added to any existing website. Ecwid is a solution that is completely free for small enterprises to use to test out eCommerce. Ecwid stands apart from other eCommerce platforms thanks to its extensive social media selling capability.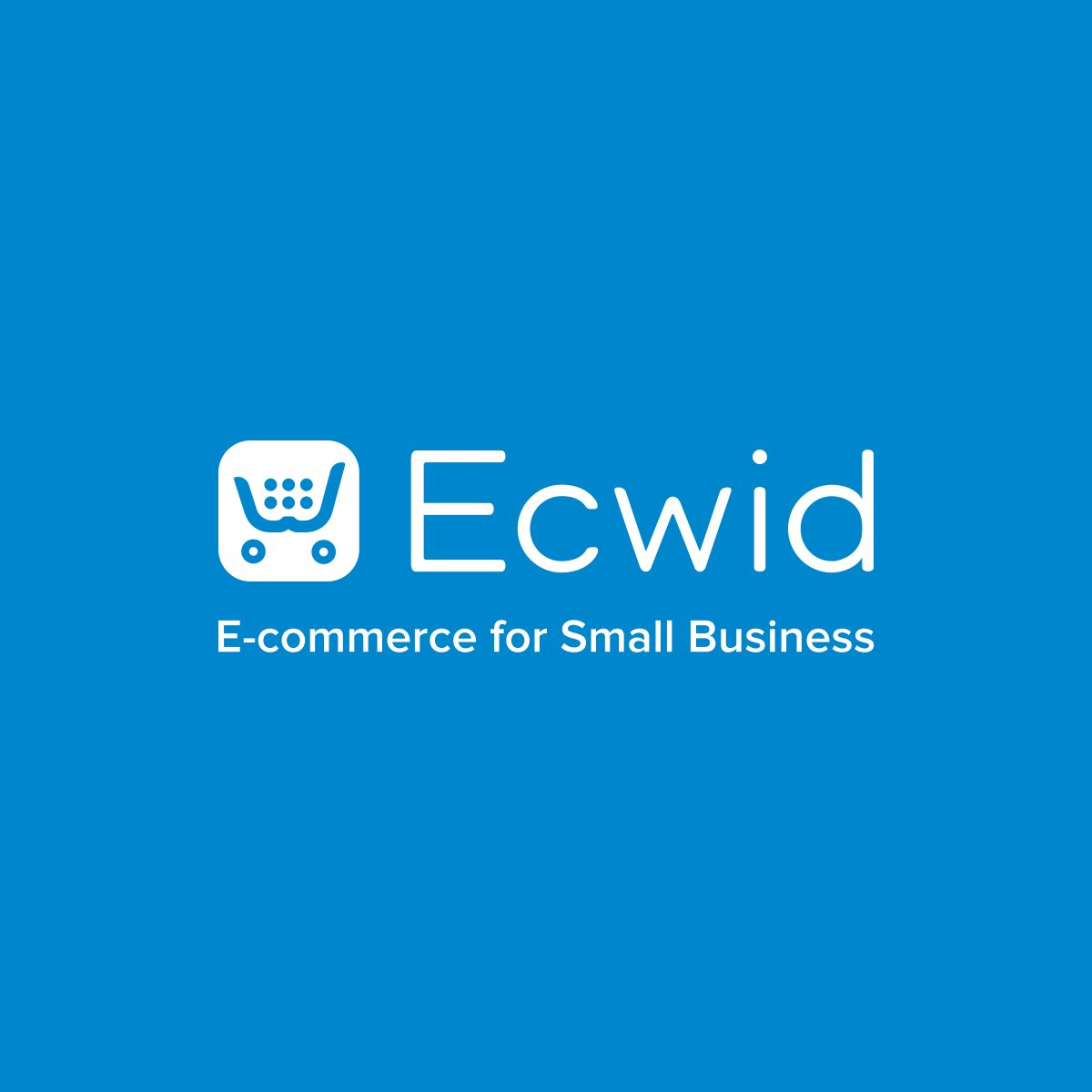 With Ecwid, there's no need to build a separate online store – simply add a few lines of code to your existing site, and you're ready to start selling! Plus, Ecwid is extremely user-friendly, so you'll be able to get your store up and running in no time. And because Ecwid is hosted off-site, there's no need to worry about hosting fees or website downtime.
RomanCart
RomanCart is a cloud-based platform that provides everything you need to start selling online. With RomanCart, there's no need to worry about hosting, security, or payment processing. All you need is a web browser and an internet connection. RomanCart also offers a wide range of features, including product management, order tracking, coupon codes, and shipping options.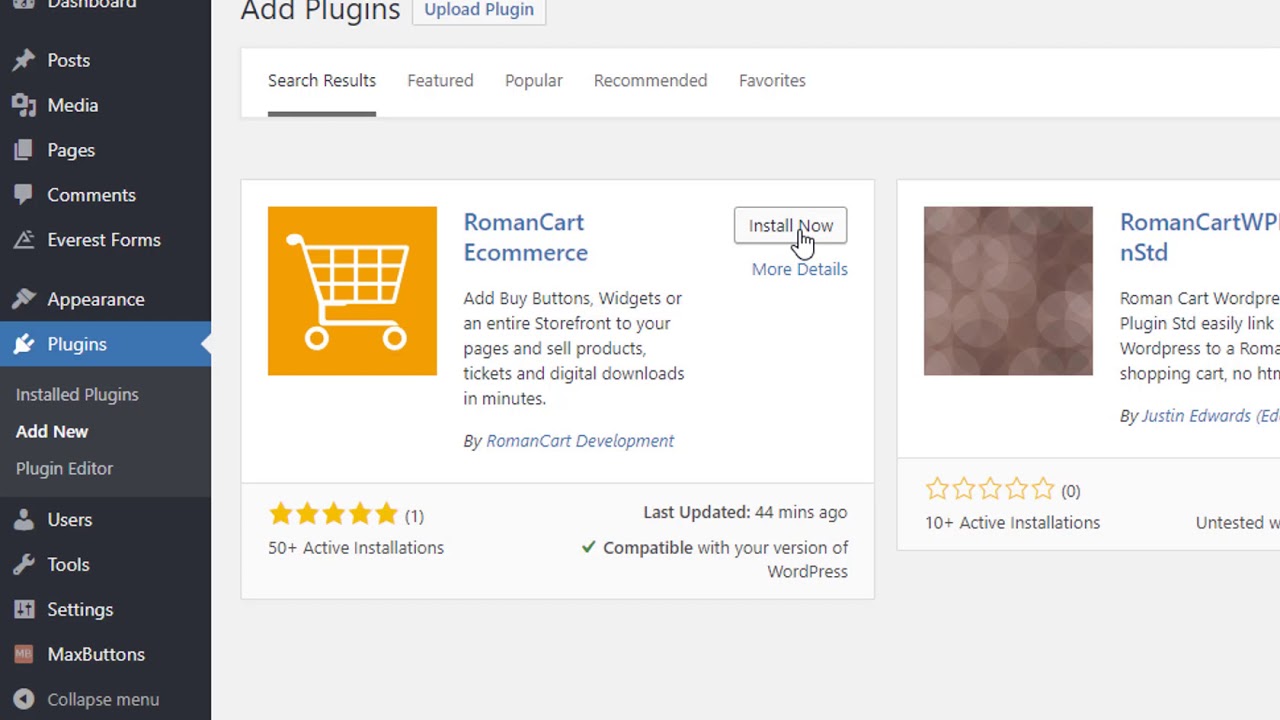 With the help of prewritten code, RomanCart is a free solution that enables you to add eCommerce buttons to your current website. The key benefit of the solution is that even beginners will find it simple to use and free.
FoxyCart
FoxyCart is a solution that allows you to add eCommerce to any website. Whether you're selling physical goods, digital downloads, or services, FoxyCart makes it easy to get started. You can choose from a variety of payment methods, including credit cards, PayPal, and Amazon Payments.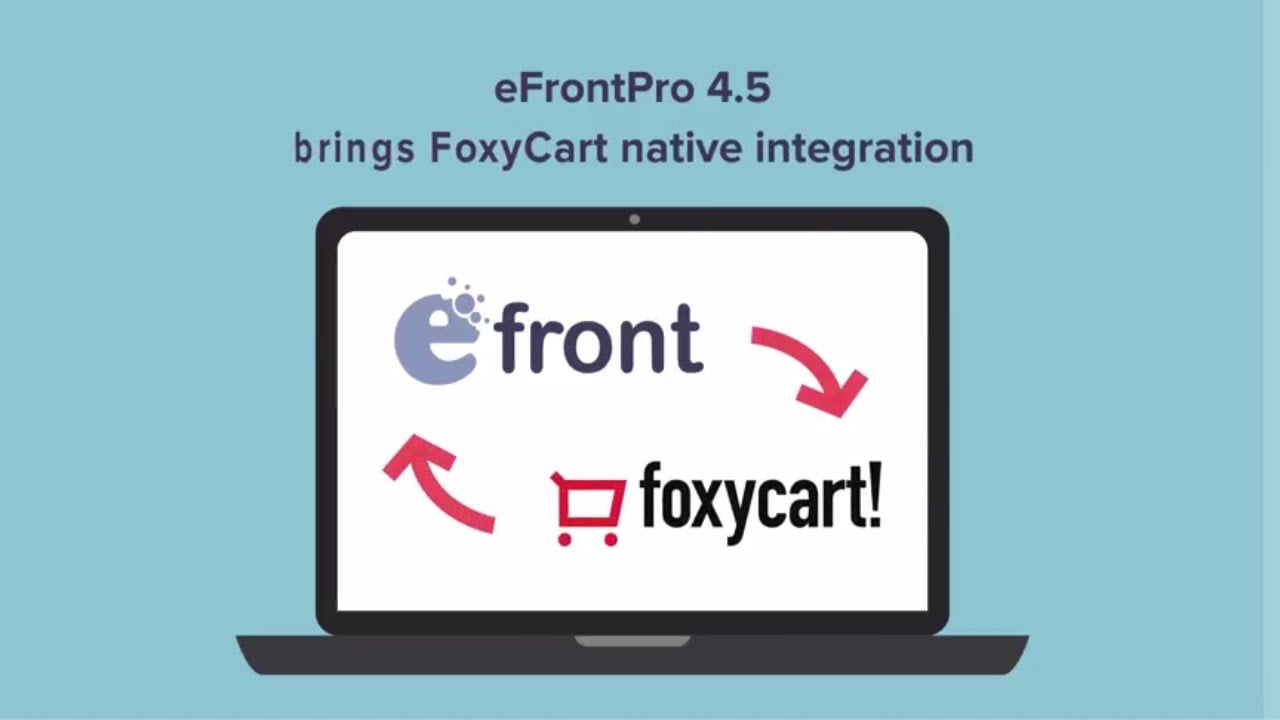 And because FoxyCart is integrated with shipping providers like UPS and FedEx, you can offer real-time shipping quotes to your customers. Best of all, FoxyCart is free to use for small stores.
Any website can have a cart and a payment page thanks to FoxyCart. The key benefit of this solution is its vast functionality. Any product category, including physical, digital, and bespoke goods, contributions, and subscriptions, can have eCommerce functionalities added.
Shopify Buy Now Button
The Shopify Buy Now Button is a quick and easy way to add eCommerce functionality to any website. With just a few clicks, you can add a Buy Now button to your website and start selling products online.

This Shopify feature works with any website platform, and it's compatible with all major payment processors. Best of all, there are no monthly fees or contracts required. Simply create an account, add your products, and start selling.
The Shopify Buy Now Button is the perfect solution for anyone who wants to add eCommerce to their website without the hassle of setting up a full-fledged online store. Whether you're a blogger who wants to sell a few products or a small business owner who wants to start selling online, the Shopify Buy Now Button makes it easy to get started.
To sum up,
If you are looking for a way to add eCommerce to websites, then take a look at the solutions we have outlined or refer to our Magento development services. Each of these platforms provides an easy way for you to start selling products and services online. Take some time to research the options and find the platform that best suits the needs of your business. With the right tools in place, you can start taking advantage of this growing market and see increased sales from your online presence. Have you started adding eCommerce to your website? What solution did you choose and why?