The eCommerce landscape is constantly changing, with new businesses popping up every day. There are many types of eCommerce business models, and each has its own advantages and disadvantages. In order to find the best model for your business, it's important to understand the different options available
In this article, we'll take a look at the most popular types of eCommerce business models, and discuss their pros and cons. We'll also provide an updated list for 2023 most popular types of eCommerce business models. Let'started
What is an eCommerce Business Model?
An eCommerce business model is a strategy for conducting business over the Internet with the use of an online store. Types of eCommerce business models vary significantly based on several factors such as what you are selling, your industry niche, and the target consumer demographics.
Depending on your objectives, previous experience, and knowledge of your sector, there is likely to be more than one sort of eCommerce business model that will be effective for your online shop. The following are some major types of eCommerce business models, each of which has a hybrid version that has been employed effectively in some form or another.
4 Major eCommerce business models
Business to Customer (B2C)
The term business-to-consumer (abbreviated B2C) refers to commerce that takes place between a firm and an individual consumer. In recent years, the increase in business-to-consumer online sales has posed substantial problems for conventional brick-and-mortar companies and services that are losing in-person sales to online competitors.
There are several examples of business-to-consumer (B2C) operations. Some big B2C model brick-and-mortar stores such as Staples, Wal-Mart, Target, REI, and Gap also sell goods online.
Business to Business (B2B)
Selling products or services from one company to another is known as business-to-business (B2B). A service that helps other companies promote to their clients may be an example of this.
As an advantage of operating under a business-to-business (B2B) model, you are more likely to obtain repeat orders or, if you operate a service firm, you may generate substantial recurring income from a monthly fee. In a business-to-business approach, one thing to keep in mind is that your client base will be smaller since you'll be selling to a more specialized group of companies. Furthermore, sales cycles are often longer, and you will most likely have to wait longer for payment from your consumers. Customers in the B2B sector are often particularly price-sensitive.
Consumer-to-consumer (C2C) or peer-to-peer (P2P)
Customer-to-customer business models, sometimes known as P2P, are identical to C2C. As a result of technological advancements that allow customers to communicate directly with one another, this is a new paradigm that has emerged. When a person wants to sell anything they own, they may do so by using a platform like Amazon or eBay. Consumers don't interact with a firm, but rather with other members of the network.
In most cases, peer-to-peer e-commerce business models are supported by a website or platform that takes a modest fee on sales from direct transactions. These business models are less solid than other typical setups such as B2B and B2C.
Consumer-to-business (C2B)
The consumer-to-business (C2B) paradigm has evolved as a result of the proliferation of platforms that allow individuals to deliver services. As an example, graphic design or writing skills may be offered by a solopreneur to a firm.
Top eCommerce Business Revenue Models
When developing a business strategy, it is critical to determine which kind of model would be most effective for your company. The following is an overview of some of the most popular business models used in eCommerce:
Drop shipping
Currently, Drop Shipping is the most popular type of eCommerce business model for business. Many huge online merchants have had great success with drop shipping, thus it's become quite popular as a business model. When designing your website, make sure that the checkout page is obvious and easy to find so that customers are motivated to finish their purchases. There are a number of methods to do this, including various product photos, highlighted items, simple payment choices, and live chat help for any urgent queries prospective customers may have about what they are contemplating buying. Live chat assistance is available for any urgent inquiries that prospective purchasers may have concerning the products they are contemplating buying, as well as custom commerce integrations.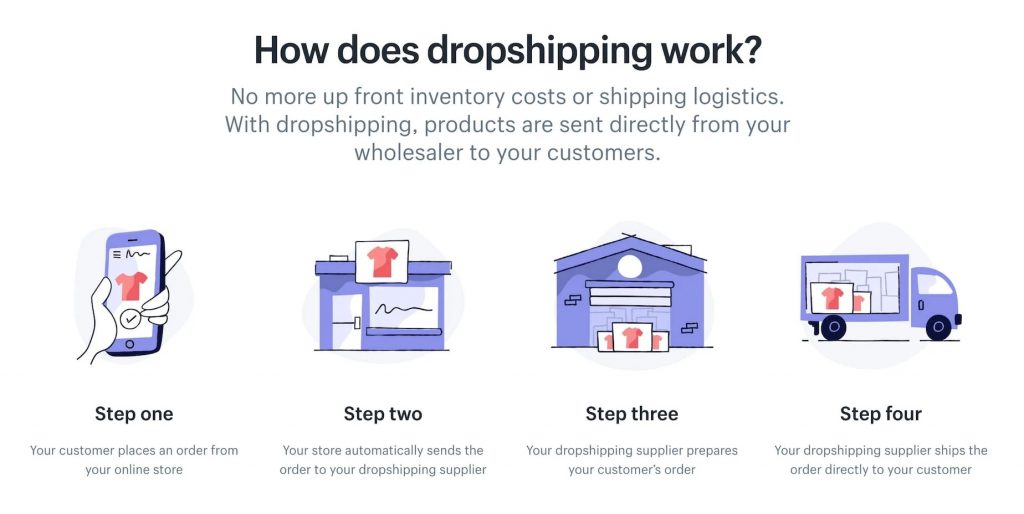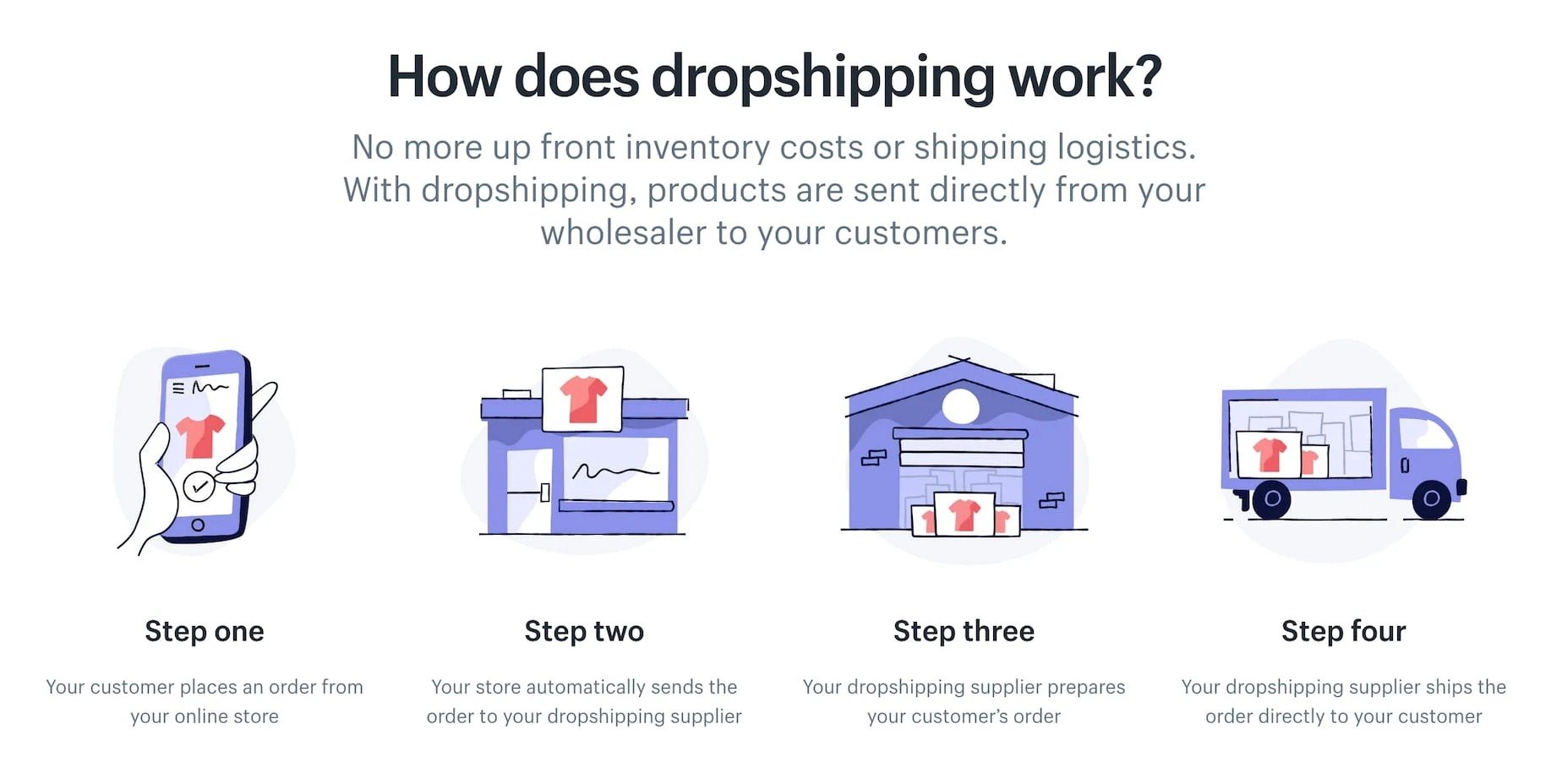 Dropshipping may be utilized in combination with any other eCommerce business strategy, including wholesale, affiliate marketing, marketplaces, and retail arbitrage, to create a successful online company.
Subscriptions
Increasingly popular in recent years are subscription eCommerce business models. Subscriptions allow your customers to sign up for things to be delivered to them on a scheduled basis. Furthermore, Firms that depend on subscriptions are able to build strong recurring income streams and retain client connections for far longer periods of time than many other businesses that rely on one-time sales.
Subscriptions have proven successful for a variety of enterprises, ranging from toothbrushes and razors to cleaning goods, meal packages, and apparel, among others. If your product is one that consumers will use on a regular basis and will either need to replace, reuse or run out of, a subscription eCommerce business model may be a good fit for your company strategy.
White-labeling
White-labeling is a great way to bring in new customers and increase your profits. To do this, you'll need more than just the right branding – You choose a product that is already successfully sold by another company but offer white-label options, design your package and label, and sell the product. It's important that designers know how many units each product will be raged with so they can plan accordingly when creating their designs or print orders for packaging materials!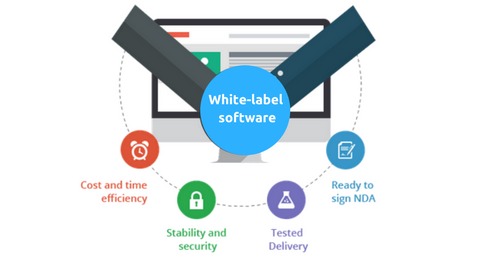 White-labeling can be a good option for those who want to build their brand and aren't the best fit if you are looking at creating specialty products with proprietary formulations. In many cases, beauty products are created at central labs and then rebranded by different companies in order to make them exclusive or difficult to find depending on demand.
Wholesale model
The wholesale model is another type of eCommerce business model that helps businesses sell their products without the risks associated with inventory ownership. ​​The wholesale model is an interesting way that helps push prices lower than what you could find on your own without any competition from other stores nearby trying similar tactics as well.
In general, Buying in bulk is less risky. There's no chance of spending time and money designing a product that nobody wants since you're working with brands that have already been proven on the market. Selling established ones can help position your business by creating an aura effect around your personally branded items  and services
Affiliate marketing
In this strategy, you build a website or blog and then promote other people's products as an affiliate earning a commission on sales that are made from those referrals. This type of business model works really well if you have a popular product but it can also be great if your website is focused on driving traffic to an affiliate program because the people who visit the site may buy something else along with what you originally referred them there for.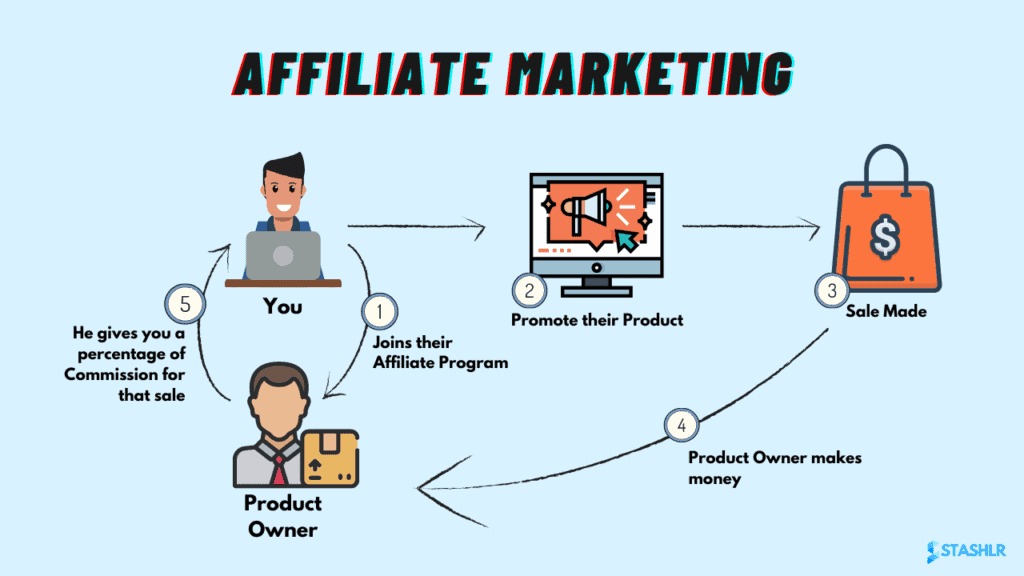 Print-on-demand
The print-on-demand model is similar to dropshipping — businesses sell custom designs on a variety of products like t-shirts, hoodies, leggings, mugs, phone cases, and canvases. When an order is placed, a third-party manufacturer prints the selected design on a product packs it up in branded packaging and delivers it directly to the customer.
The print-on-demand model is similar to drop shipping, in that it allows businesses an opportunity for increased sales by offering custom designs on a variety of products. When an order is placed, third-party manufacturers are used and they print out your design onto whatever product you want like shirts, hoodies, and mugs….When an order is placed with your business's website or app for either of these products there will be no need for any physical inventory which means that only what's needed goes into production while everything else gets recycled
In conclusion
With so many different models, it's important to find the one that fits your business best. We hope that this article has been helpful in your search for what types of eCommerce business models are right for you. If you are still unsure about your best option or would like help determining which one might work best with your business goals, please feel free to contact us, our expert can help you find the perfect match.