eBook: Build an Omnichannel Experience That's Easy to Love
Don't let a good first impression be ruined by your omnichannel strategy. While customer expectations for channel-less shopping environments are higher than ever, providing pleasurable experiences will gain their long-term loyalty. To find out what customers truly think about your omnichannel experience and how to make it more appealing, use our "channel-less experience" framework.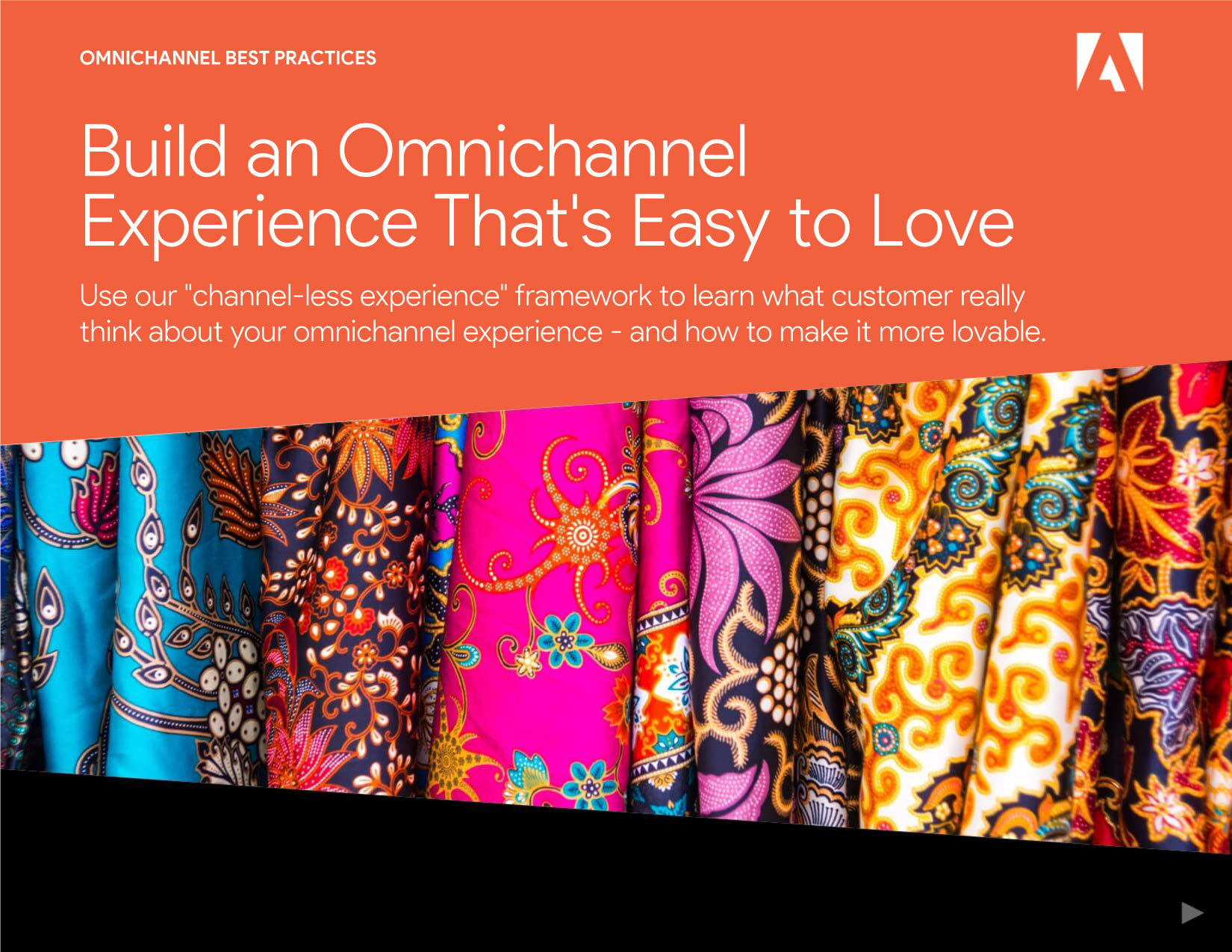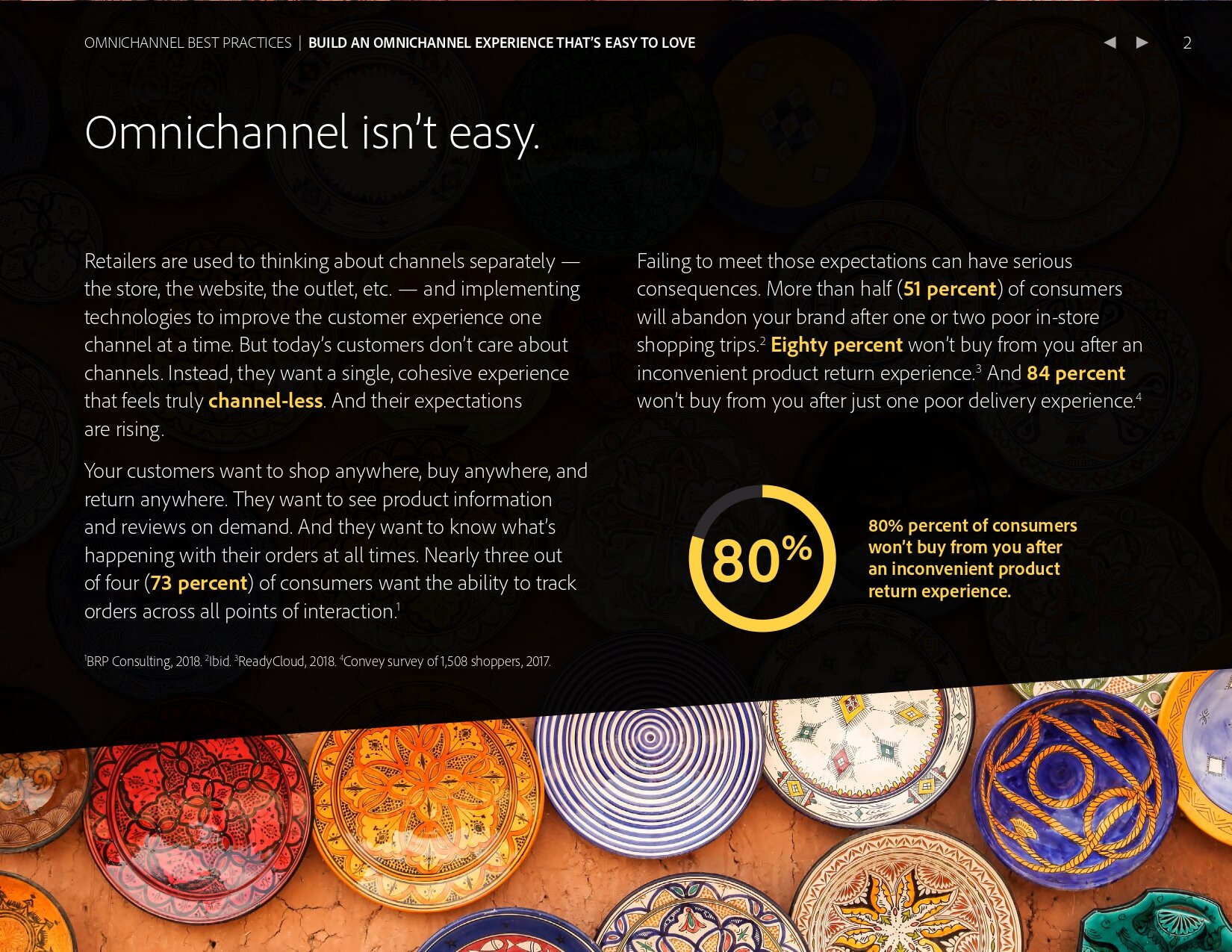 About Ebook
Open this eBook to learn more about the five pillars of channel-less commerce and how they lead to unforgettable brand experiences that your customers will appreciate.
Availability: Making products available whenever, wherever your customers shop
Consistency: Presenting products, pricing, and policies accurately across your channels
Flexibility: Offering flexible options for payments, shipping, delivery, and returns
Personalization: Creating personalized interactions and experiences tailored to individual shoppers
Transparency: Growing trust and credibility by allowing customers to know what you know