(Part A) eBook: Ultimate Guide to Boost Up 150% Revenue with a Shopify Store
Shopify may be easier than other website builders, but it doesn't seem to be easy to really build an excellent store on any platform. Optimizing Shopify's site always takes effort and when it comes to eCommerce, the task is even more difficult as you have to align your sales strategies with your design choices. In this ebook, we will walk you through how to start with an actionable plan to boost up 150% of your store's revenue. And in this part of the book, you will learn to build an appropriate Shopify store that sells!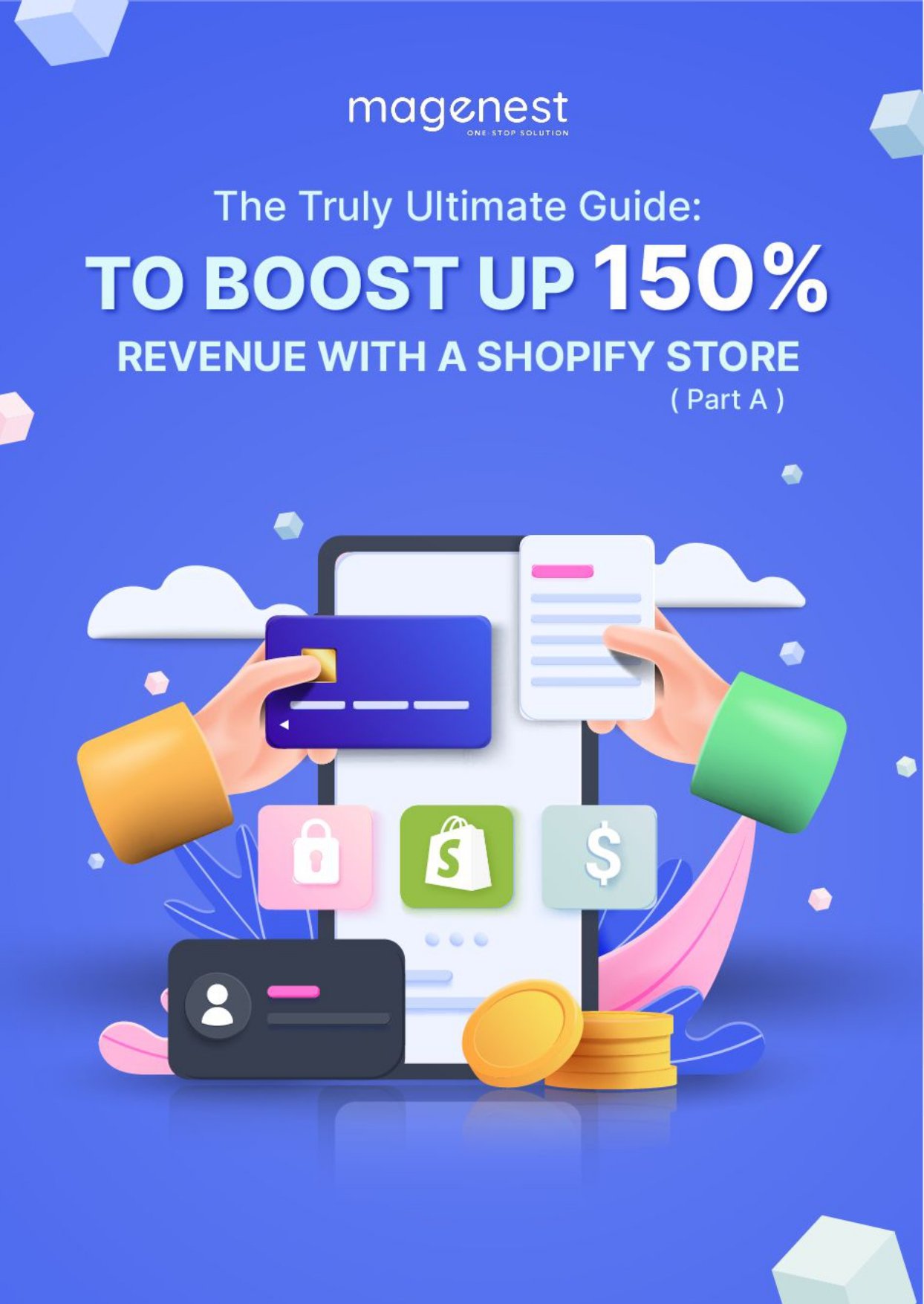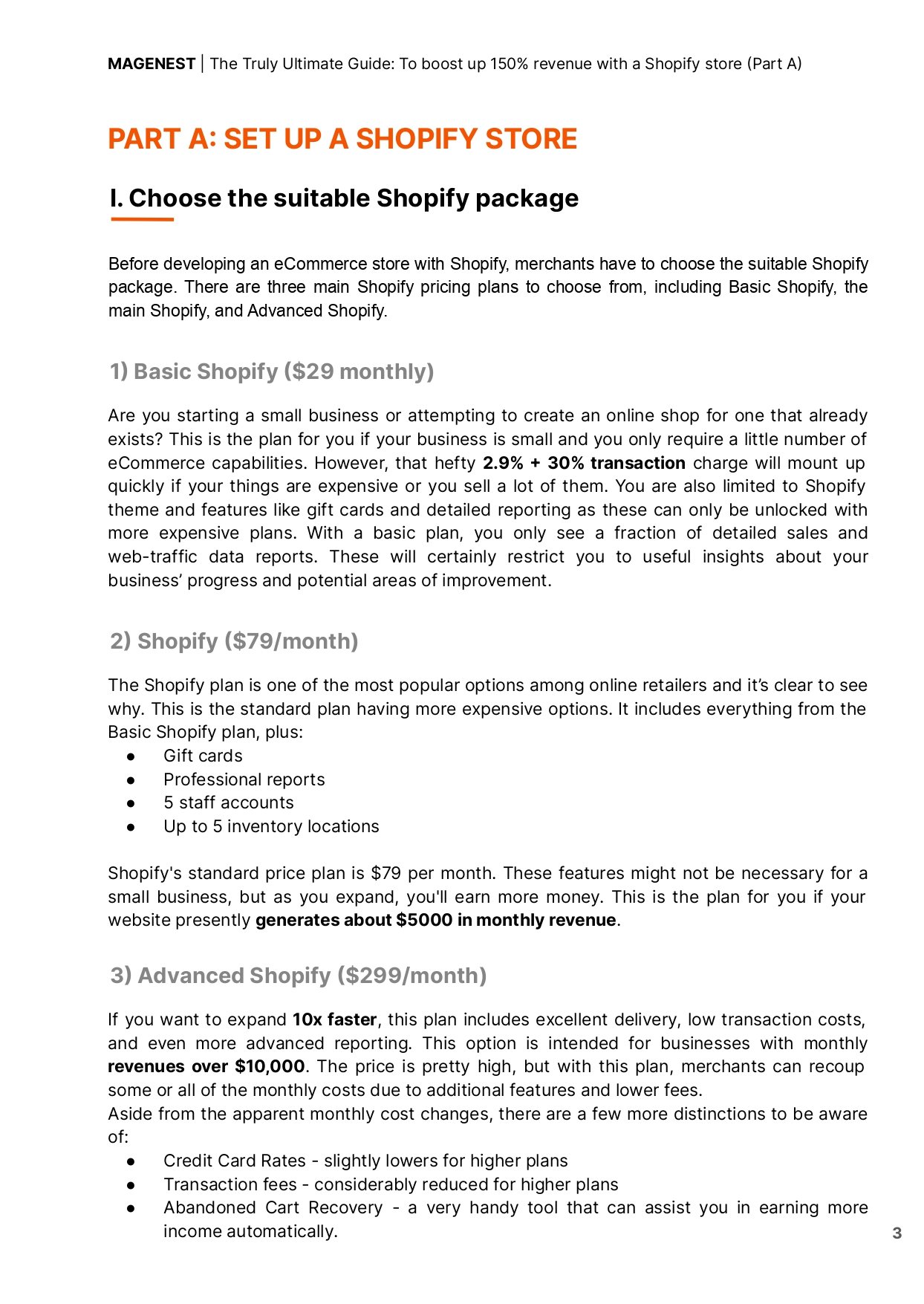 About Ebook
Everything from everyday shopping to cash payments has already shifted to some types of online platforms in the digital era, resulting in a significant decrease in the cost of starting a business. And what about the new internet stores? Shopify is certainly a known name.
Shopify is a popular choice for small and new businesses since it offers a simple approach to creating a store without having to master all of the technical parts involved.
Today, there are over 800,000 active Shopify stores worldwide, generating over $100 billion in sales. So, why don't you start selling right now?
If you're not yet sure where to begin, this ebook will lead you through your first-day step by step.