(Part B) eBook: The Truly Ultimate Guide: to Boost Up 150% Revenue with a Shopify Store
Shopify may be easier than other website builders, but it doesn't seem to be easy to really build an excellent store on this platform. Optimizing Shopify's site always takes effort and when it comes to eCommerce, the task is even more difficult as you have to align your sales strategies with your design choices. In this ebook we will walk you through how to start with an actionable plan to boost up 150% of your store's revenue. And in this part of the book, you will learn to optimize with a smart strategy that can help you attract more customers.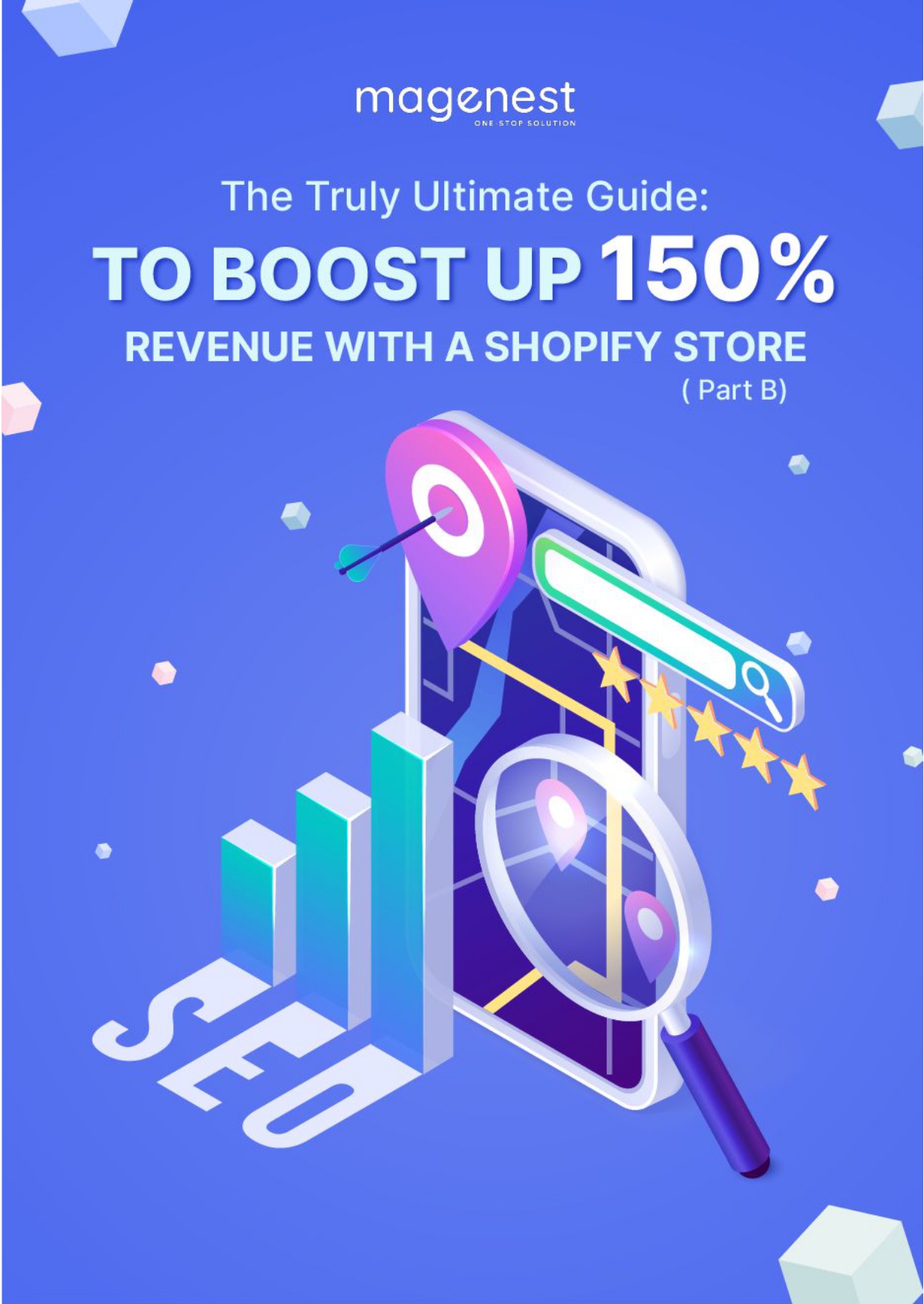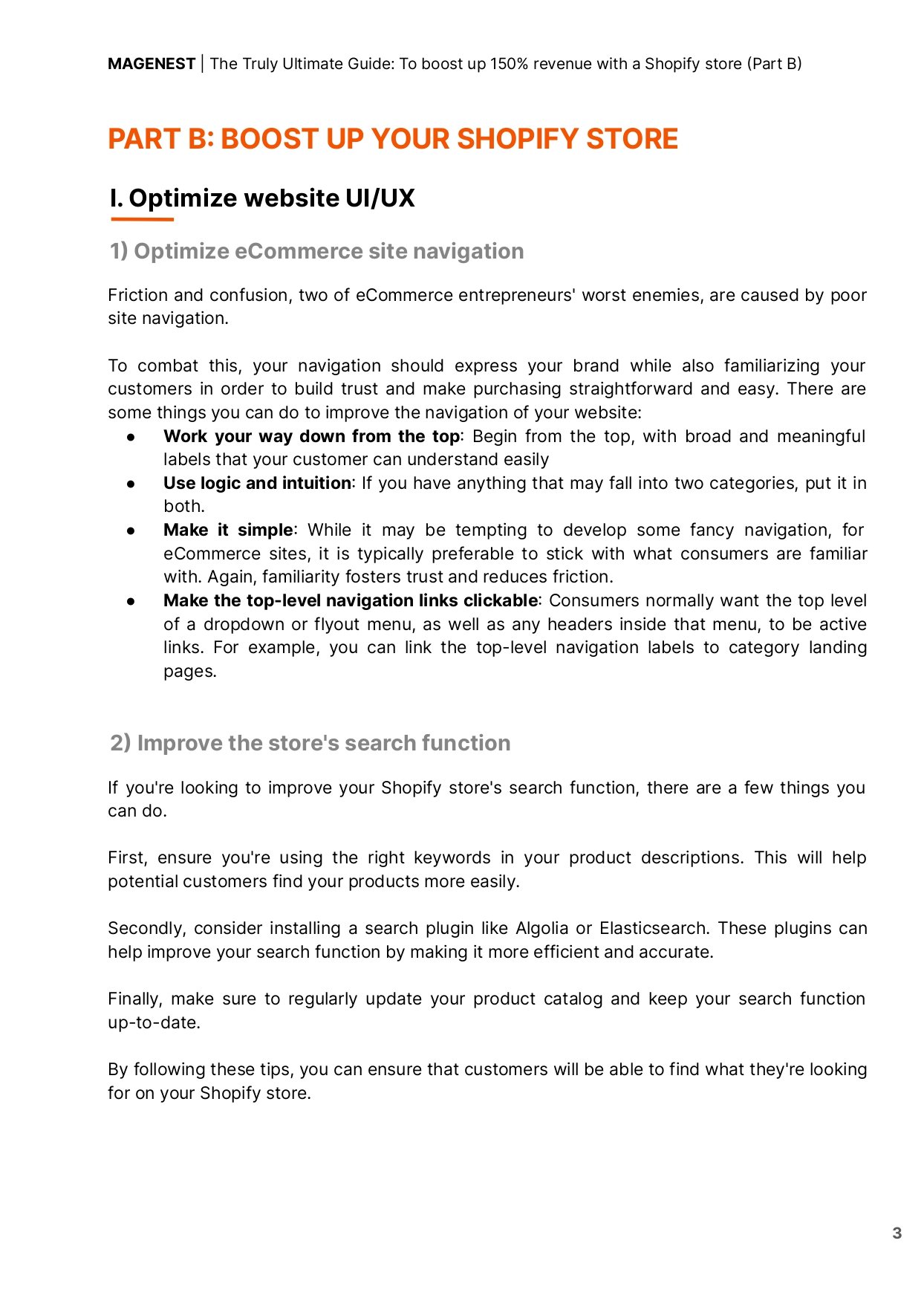 About Ebook
You set up a Shopify store in the hopes of increasing sales by reaching out to more individuals who want your items. You've had your website up and running for a few months now, but you're not making as many sales as you expected. What are you doing incorrectly?
If you haven't been optimizing your store, this might explain why you aren't reaching as many people as you expected.
But how do you make your Shopify store better? In this section, we will give you seven strategic techniques, including UX/UI, SEO, content marketing, advertisement, customer service, marketing approaches and eCommerce app, to grow your store and become a six-figure business.