If you're already familiar with the best CRM applications, you might be wondering:
"Should I choose Zoho or Salesforce? Which one is better?"
Of course you might have heard of alternatives, but really these two are top-tier. Both of them are on the list of the best CRM applications that we should consider to purchase.
It turns out you might be scratching your head already over choosing which one is better for your business.
Don't worry, though. We've compiled them all here, in details, to save you from an awful lot of time doing research!
#1. The Best CRM Applications, yet so easy to use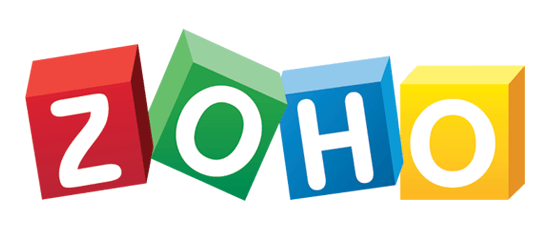 Photocredit: TechnoGiants Blog via www.flickr.com
First to mention, Zoho has an easy-to-use interface that makes your day less tense. Period.
Zoho CRM's format layout only includes two columns, with the main module navigation panel still placed on top for easier searching. Nevertheless, the user is always welcomed to customize the dashboard and make it look more business-specific.
Thanks to Potential Amount, Closing Date, and Potential Stage, you can easily navigate and fill in your data such as add new contacts, customize screen views and import contacts.
All managing tasks get easier with Zoho.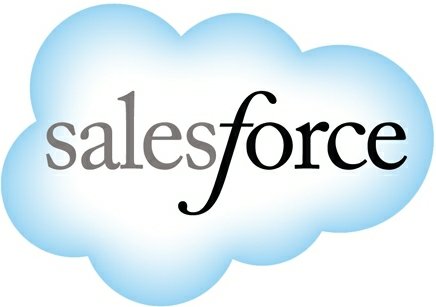 Photocredit: Mike Gallow via www.flickr.com
But wait, what about Salesforce?
Like Zoho, Salesforce's home screen offers you an array of report widgets. Therefore, you can see the performance of your business.
However, the UI of Salesforce seems not as user-friendly as Zoho. When you log in into Salesforce, it will show you a series of steps to complete the set-up. After finishing setting up, you can modify your own dashboard and then integrate it with other applications, fill up your contacts, establish your pipeline, and so on.
It is safe to say that because of its multiple features, Salesforce is harder to navigate. But well everything comes with two sides, right?
So, in this case of easy navigation, score one for Zoho CRM.
#2. Price of the two Best CRM Applications
Zoho includes four Editions based on support and features. They are Standard, Professional, Enterprise and Ultimate.
So, what's the difference?
Well, each type has different prices ranged from $12 to $100 per user per month billed annually. The most popular plan is the Enterprise Plan, which costs $35 per user per month.
If you want to try a free Trial of Zoho CRM, click here.
On the other hand, Salesforce solutions are the higher end in the market.
Salesforce also contains four Editions – Lighting Professional, Lightning Unlimited, Lightning Enterprise and SalesforceIQ Starter to add online training, 24/7 support and other premium services.
What's the bottom line here?
The price starts from $25 to $300 per user per month. Compare with Zoho Professional edition, Salesforce Lightning Unlimited is 90% more expensive. Yes, 90%! And the Enterprise Edition costs $150 per user per month (billed annually) to access the maximum number of subscribers.
While Zoho offers month-to-month billing, Salesforce requires an annual contract for all the new customers.
You can access Salesforce website to get a free trial for 30 days.
In all, considering how these are the best CRM applications, the price may actually be reasonable.
#3. Outstanding Features of the two Best CRM Applications
Contacts Management
What's the deal here?
These two CRMs enable you to import users' accounts and contacts from Google or Outlook accounts or even spreadsheet. Convenient isn't it?
You can also manage accounts, leads and business opportunities, just in case you forget now and then.
With these imported accounts, you are able to select fields that you want to appear in your dashboard (on both systems) through a drag-and-drop interface.
Moreover, they will show you data about potential customers, the timeline of recent calls, notes or emails. Helpful for absent-minded individuals here.
A deeper dive
Now let's take a closer look at two contenders here.
Zoho is integrated with other office applications. Thus, you are capable of doing tasks outside of CRM, such as recording emails, meeting notes, documents, phone numbers and to-do lists. However, in order to smoothly import contacts from other third-party business applications, you'd better use Web Forms, Zoho Import Wizard, or Zoho CRM API.
Thanks to a built-in social CRM feature, data were pulled from Facebook, Twitter and Google+ which allows you to follow the social conversations around your customers, prospects and leads. This is an outstanding feature of Zoho while Salesforce needs an add-on for it.
Meanwhile, we don't understand the logic behind Salesforce's decision to not include this as a built-in feature, but hopefully in time they will correct this. Hopefully.
But wait, there's still another advanced point for Salesforce. The database in Salesforce includes customer data, communication history, activities and other related information about that contact. To get a deeper view of your customers, you can enter data from other major networks. For example, once lead's account is imported, you are able to track his or her activity in real time.
Furthermore, it allows you to import up to 50,000 records at one time via Data Import Wizard. So far, for Contacts Management, we guess it's a tie.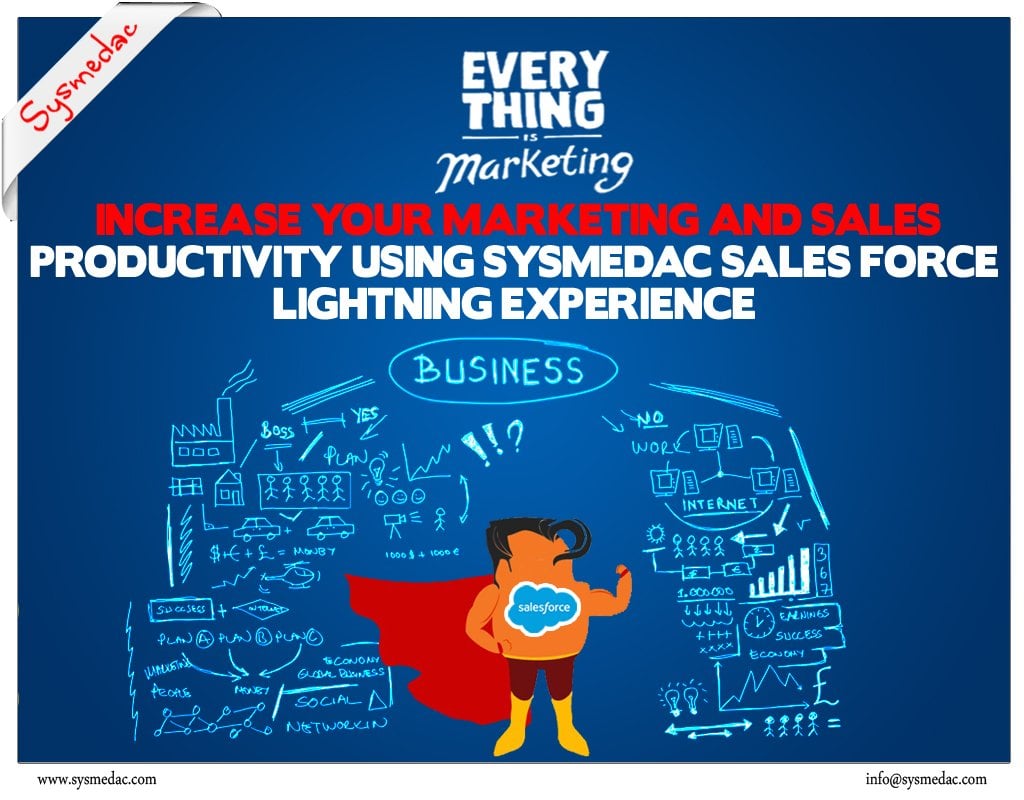 Photocredit: Sysmedac Technology via Flickr.com
Forecasting and Reporting
Zoho
Thanks to recent updates of the new version of Zoho, you are provided with more attractive visualizations and reports in form of pop-out, area or donut charts. It shows whether your customers are on a pipeline, sales forecast, lead conversation or other reports. You may also embed the dashboard components in third-party dashboards.
And you don't need to worry about the report's disappearance if you delete it by chance. Reports can be added to a favorite folder, and the deleted reports are included in an archive folder.
Although reporting options of Zoho are not as extensive as Salesforce's, they are still one of the best CRM applications compared to other competitors with similar price. We're looking at the top tier, not middle-of-the-road tier.

Photocredit: James Keller via Flickr.com
Salesforce
Enough with Zoho here. Let's talk about Salesforce.
If you are a leader of a large sales team, Salesforce is just the right one for you when you have to implement all individual sales forecasts into just one report.
Here's the kicker:
The more members your team has, the greater it is! This is why many consider Salesforce have more useful and unique features than Zoho.
In addition, you are capable of creating multiple user dashboards to track your sales activity, biggest deals and current pipeline.
Salesforce provides built-in reports and dashboards to help you track the conversion rates, lead volume, metrics, and sale forecasts without bothering data analyst to manipulate spreadsheets.
You can also access template reports or use the Report Builder to create a custom report.
But wait, there's more.
When you want to have more advanced reporting options for sales managers, you should purchase Wave Analytics add-on for an additional cost. It will enhance reporting capability to the sales process by showing sales forecast metrics, performance, risks indicators quarterly and in many years.
Check out the table below if you're still curious:
Table: Other features of the two Best CRM Applications:
So in conclusion, what can we say about both contenders?
They surely have lots of things in common. There are of course a wide range of differences too. We can't really say which is better than which, however.
Why? It depends on the context of usage.
Today some developers have created and provided Zoho CRM Integration and Salesforce CRM Integration for more solutions. Therefore, before choosing the most suitable CRM application, you need to understand your business's needs clearly instead of just looking at the fantastic features.
Overall, they are the best CRM applications, but optimized for different target users. If you want to have a highly-advanced system, if you're seeking for collaborative sales forecasts or multi-user dashboards or if your sales team is familiar with Salesforce, let's choose Salesforce CRM for your business.
However, if you began with basics and you want to save on costs, we recommend Zoho for you because it's still a good serve with a more affordable cost.
We hope that you had a good read! If you're still curious or want to ask us something, contact us at support@magenest.com or send us a message at here.
Like this article? Tweet it now!