Trung Nguyen Coffee Hypermarket: A new vision for Vietnamese coffee
Founded in 1996, Trung Nguyen Legend is the leading coffee supplier in Vietnam. The company's current product lines include the premium Weasel coffee and the G7 instant coffee, well-known brands to the coffee lovers in Vietnam. With its exponential contribution to the coffee industry in Vietnam, Trung Nguyen continues its mission to bring the Vietnamese coffee culture to the world.
Trung Nguyen launched its new venture, the first-ever coffee hypermarket in Vietnam, also coined by the company as an "e-space for the coffee enthusiasts", where coffee lovers could buy the best-quality coffee and coffee machines, explore and share their personal experience with one another.
In order for this vision to work, Trung Nguyen worked with magenest for an overhaul of their existing system, to offer buyers a better user experience and improve in-house operation management.

A new vision for Vietnamese coffee
Migration to Magento 2 and cloud computing with AWS
Coffee Hypermarket started out as a Magento 1 website. Magento would cease its support for this 11-year-old platform in June 2020. Additionally, the old system could no longer meet the growing business demands of the company. The user experience was difficult to improve and the technical infrastructure has shown its age, halting the company's digital expansion. With its successor, Magento 2, being a much more scalable and stable platform, it would be natural that Trung Nguyen made Magento 2 their new platform of choice.
Store Locator – Google Maps integration
Social media integration
Email template design & integration with Mailchimp
Content management and Search Engine Optimization (SEO)
Product and warehouse management
Customer and promotion management
Order and pre-order management with subscriptions
Payment gateway (Alepay) and delivery (Viettelpost) platform integration
Thanks to the support for B2B operation in Magento 2, Trung Nguyen could now manage their affiliate program more efficiently. The platform allows B2B customers to save order or place a previous order again. We also developed a special per-product discount functionality for Trung Nguyen's use case.
To allow for future expansion, Trung Nguyen uses AWS hosting solutions proposed by Magenest.
Omnichannel eCommerce. Better operational efficiency.
Trung Nguyen wanted to deliver a seamless offline and online customer experience. In our language, it meant the company needed efficient inventory synchronization across its outlets and back-office operations.
With our expertise as a system integrator, we were able to orchestrate an interconnected system that allows for an efficient data flow.
A POS system for Magento 2
We replaced the existing LS Retail POS with Magento 2 POS, Trung Nguyen showrooms would then share the same network with the eCommerce system. Data synchronization should benefit greatly through using the same systems across the offline and online channels.
Magento 2 and SAP HANA integration
We bridged the central Magento 2 system to SAP HANA, Trung Nguyen's ERP solution at the time, with SAP pushing stock and inventory information to the eCommerce platform.
Magento 2 and Viettelpost logistics integration
Commerce-focused UX design
The old website running on Magento 1 was to be deprecated soon, the website couldn't provide the best user experience, and it was difficult to be upgraded anyway. Redesigning the new website on Magento proved to be much more efficient, thanks to the plethora of Magento 2 extensions that we've already had. Most of the modern eCommerce functionalities were covered, the design and development phase was swift and the new website was ready in no time.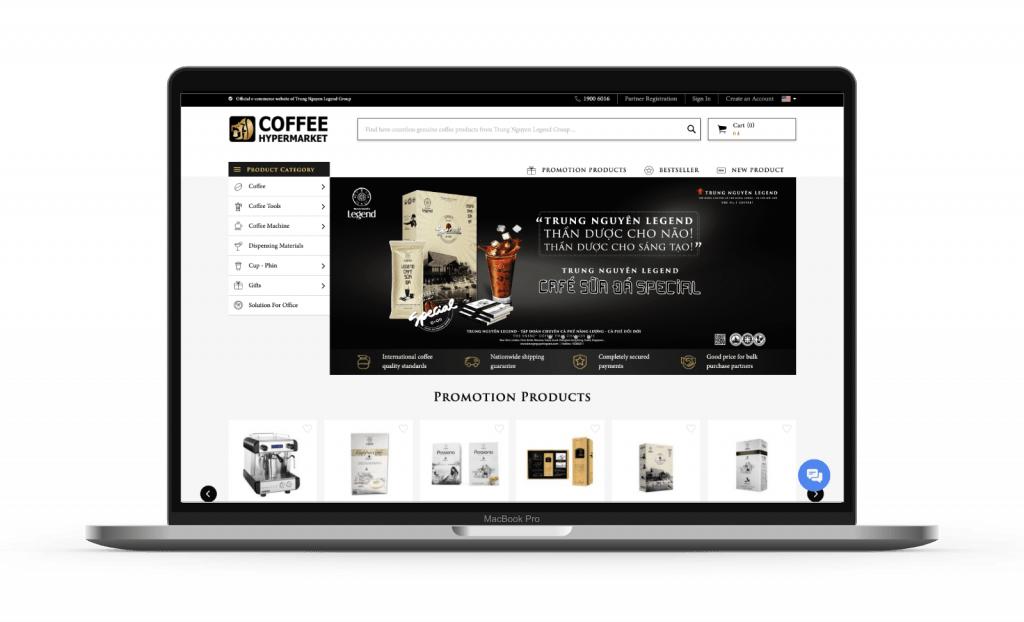 Mobile application development
Flutter allowed us to create native applications for both iOS and Android in one environment, thus reducing development time tremendously. Check out the App for iOS here (for iOS 11 and above) and for Android here.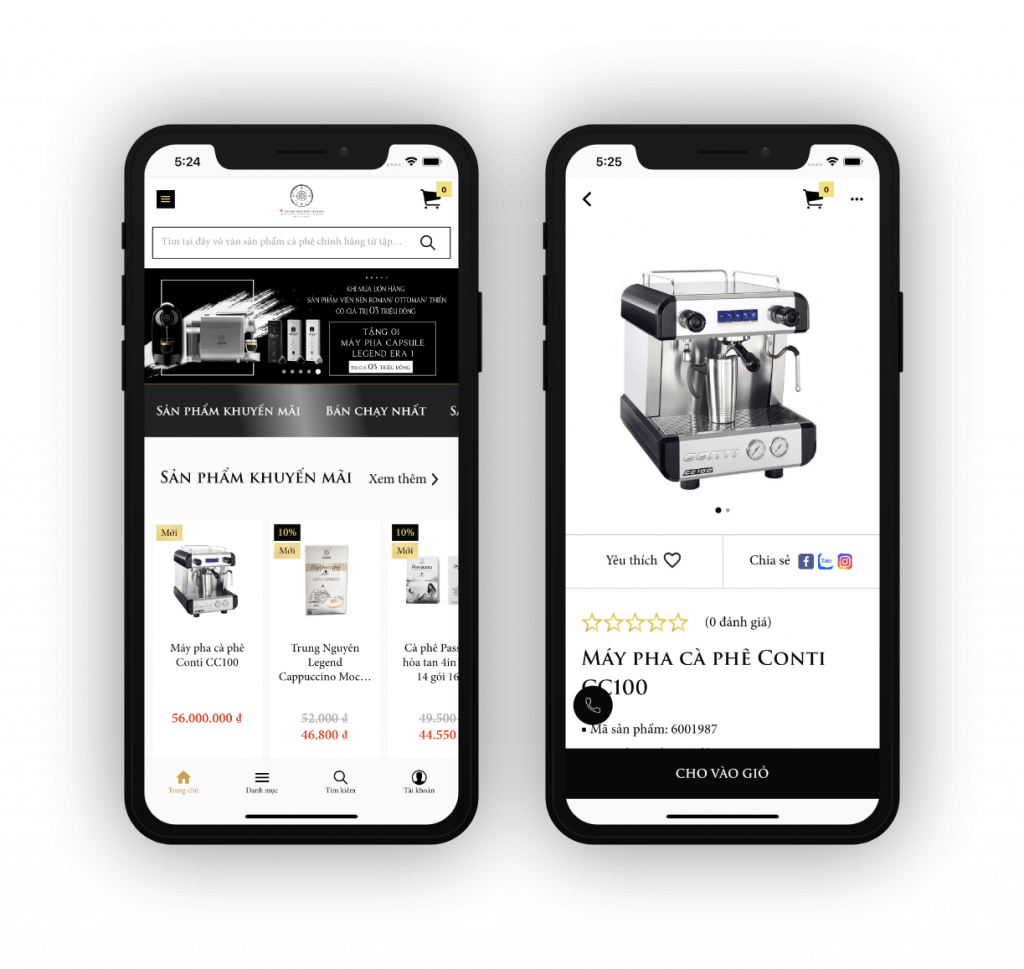 Services
Business Analysis
UI/UX Design
Testing & QA
System maintenance
Personnel training for Trung Nguyen staffs
Final words
As the leading coffee brand name in Vietnam, Trung Nguyen is adopting technology to improve the way Vietnamese people access traditional coffee through eCommerce. We will continue to work alongside Trung Nguyen in promoting the nation's coffee culture to more Vietnamese people and to the world.
Looking for a Magento partner capable of taking on your next Magento 2 project? Contact us at sales@magenest.com