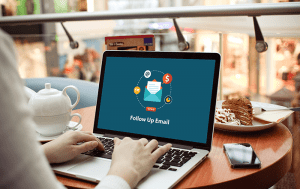 Sales are precious, we all know that. It is hard to lure people into your store and even harder to get them buy something from your shelf.
Think proposing to your significant other.
You have to pick the perfect moment to ask him or her, and then when it actually happens, you feel like you are on cloud nine. Sales work just like that. Perfect moment and a special experience plus a profit.
But just like a proposal, it is absolutely heart crushing to be declined. Think about how close you are to the actual prize and suddenly everything is lost. Your rightfully earned reward taken from your hand and you are left wondering what did you do wrong? Your sales are hurt and so is your confidence.
Cart abandonment is the bane of every shop ever. Brick-and-mortar, online stores alike, they all get hurt. To make matter worse, online store owners don't even know they lose sales to cart abandonment. Customers add your products to their cart and then for some reason, they never return to check out. The carts sit idly in a dark corner of your online store, collecting dust (assuming that there is any) while still waiting for their potential owners to come back.
According to Business Insider, in 2014 it was estimated that $4 trillion worth of cash had been abandoned. Also, Baymard has found out that the rate of shopping cart abandonment is approximately 70%, meaning that only one thirds of your customers actually make the purchase.
What is lost can be found, however (not completely though). You can still recover some lost sales if you really want to. You can manually check the abandoned shopping carts and then manually send an e-mail to the customers to remind of what they had accidentally forgotten. But this will slow your business down to a crawl. And you don't want that to happen, do you?
Cue the Follow Up Email extension. This helps ease the checking and sending process to your customers tremendously . More so, you can reward them with coupons and vouchers to make the deal even sweeter and ensure that the sale is in your bag! If you are still doubting the effectiveness of this simple tactic, Safecycle has an infographic to blast the doubt away. About half of the cart abandonment emails are opened and for every email opened, you are about $5 richer. Don't hesitate, you are really really really close to that sale you deserve and why would you want to let it slip away? to
Check out our Follow Up Email extension to take back what you rightfully earned.
Until next time!