These days, there are two main approaches that companies can use to distribute labor: insourcing and outsourcing. Both of them are viable options for sourcing people to help you run your business. However, the debate between outsourcing vs insourcing services consumed by an organization is many and different.
One thing you have to remember is that there is no 'one size fits all'. In this article, we will provide you insight knowledge about the pros and cons of outsourcing vs insourcing. Then, you will have your answer to the question of "Which is better outsourcing vs insourcing".
What is insourcing and its benefits for your business?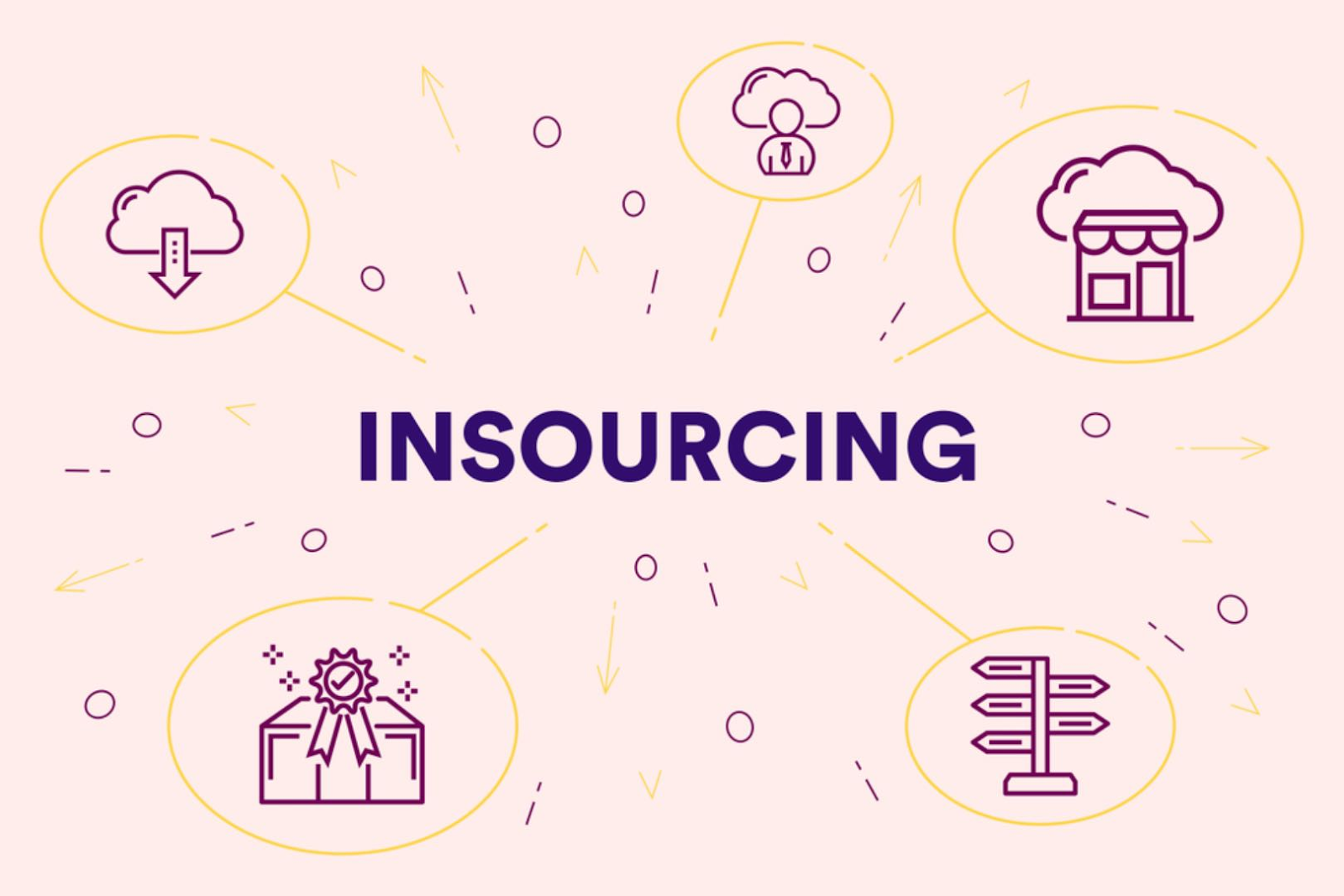 Insourcing is a technique of hiring staff on behalf of the company and rendering tasks or functions to work internally, instead of hiring an outside person or company.
Insourcing enables companies to have more control in decision-making and the ability to move faster and more accurately, especially when the task is viewed as an important factor of the company. For example, an organization may be insourced technical support for a certain product because the company has already had existing technical support within the organization.
Also, insourcing generally places new operations and processes on-site within the organization. Therefore, insourcing can be more expensive for an organization because it often involves the management of new processes to start a different division within the company.
Insourcing can offer these benefits
Product engagement: You can see and touch the goods every day, which allows further improvement in packaging or other aspects of the product if you are introducing new products to the market.
Cost-effective: Insourcing can be the most cost-effective solution for small businesses. It allows you to determine exactly how much money you want to spend on every step of the process and find savings in various vendors or processes.
Developing leaders on the bench: If you're consecutively insourcing projects for years, you will get access to cultivate talent. In the case of insourcing, you'd have hired workers and been working with them for many years. During the period, you have had access to all your staff's talent.
What is outsourcing and its benefits for your business?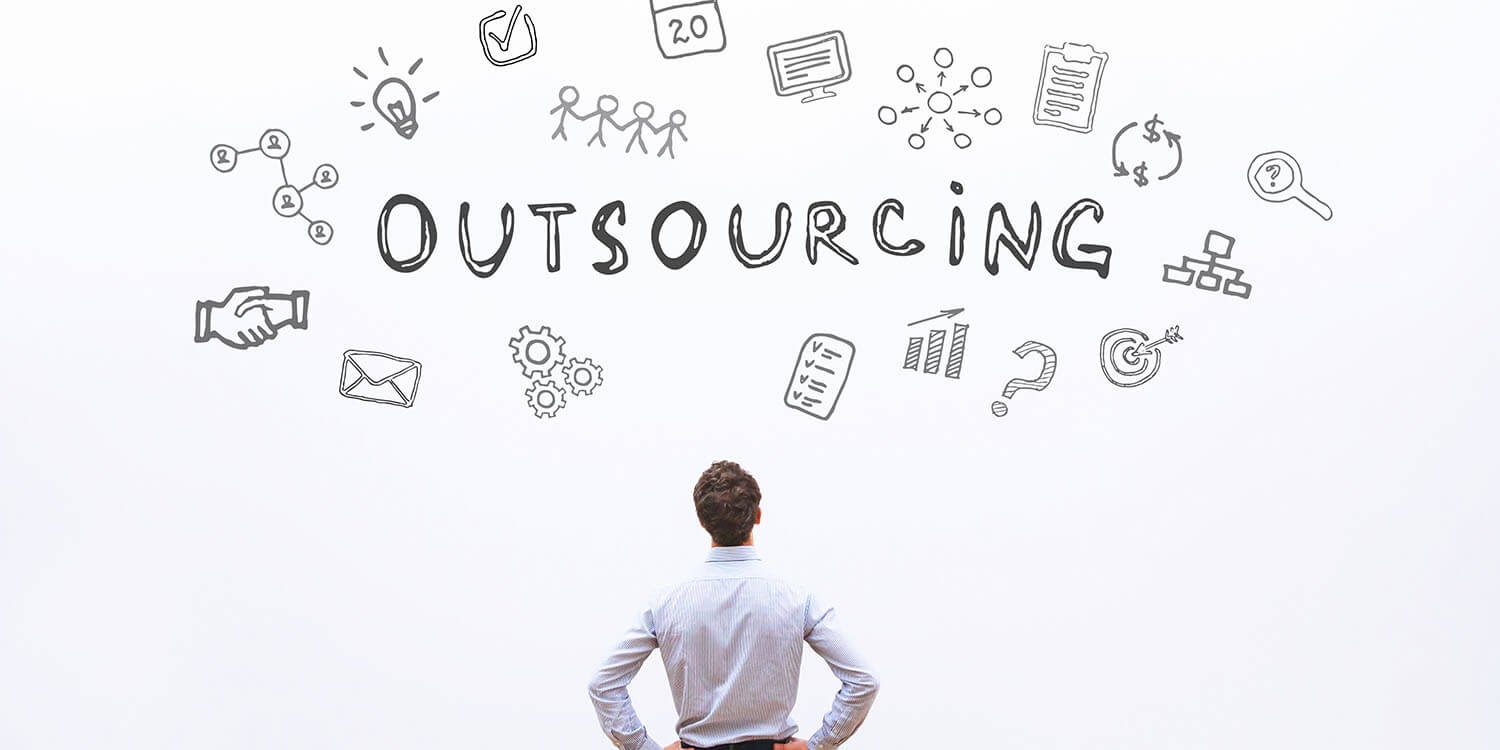 To find who wins in this battle between outsourcing vs insourcing, we also need to know what is outsourcing. Outsourcing refers to the contracting out of certain activities, a project, or an entire business task to an external vendor. This is a new form of recruitment recently. Outsourcing is hiring outside human resources to take on the tasks of a company's official employees. Outsourcing is a way of transferring jobs to a highly specialized and qualified service provider.
In the 1980s, the term "Outsourcing" appeared in the business lexicon. At that time, companies became larger and were required to be more specialized, then they realized that external providers tended to be more effective and get the job done faster by the skills they possessed; this opened up more chances for external providers to be hired to implement business tasks where there were needs of specialized skill.
Outsourcing offers various advantages
Cost savings: Outsourcing helps companies to save costs by accomplishing the same tasks for less money. Thanks to the specialized expertise of the service providers, even though the task is being done for less money, it does not mean that the quality will reduce. Decreasing cost while the quality of the service remains unchanged or even higher is probably the best outsourcing benefit.
Quality and Capability: When you outsource, it allows you more flexibility when it comes to scaling your business. Thus, you don't have to worry about the need for in-house expertise, increased warehouse space, additional labor, technology, equipment, racking, and so on if you experience an increase in volume or you want to develop a new product line.
Focus on core areas: There are a large number of business functions in a company. For instance, manufacturing, payroll, finance, IT, human resources, accounting, transportation, sales, marketing, security, and logistics among others. Most companies only invest their efforts and resources in some of these business functions. A "core" gives the company competitive edges to win the battle over its competitors in the same industry. Thus, you will have more time and workforce to develop your strengths and stay competitive if you outsource some functions, which are not your "core".
The disadvantages of Outsourcing vs Insourcing
Disadvantages of insourcing
While insourcing has hundreds of advantages, it also has its fair share of drawbacks.
Firstly, the insourcing cost can be much more expensive over the long run than the cost of outsourcing. Recruiting, hiring, and then training new staff is expensive. And when your needs grow, it could be much more costly and time-consuming.
With an outsourcing firm, you don't have to pay all of those costs associated with hiring and training employees. You just contract the outsourcing firm, and you will get what you pay for.
If you are looking to insource, you will have to decide on hiring one person to do the job and asking them to work 20 hours of overtime every week, or hiring 2 full-time staff that don't have enough work for a full 40 hour per week.
And the bigger your company gets, the more this will become an issue. The scalability of an insourced team is not as easy or customizable as contracting with an outsourcing company in some situations.
Disadvantages of outsourcing
Risks related to outsourcing can largely be attributed to the third vendors which are unfamiliar with the client's company. Besides, a lack of commitment to the long-term business objectives of the provider and the client is also a disadvantage for outsourcing.
Also, the outsourcing firm has thousands of clients, not just you. So they don't have the same capacity to respond quickly to customize or change the process when your business likes it. Every outsourcing provider is different, but generally, these are problems with outsourcing certain business processes.
>> Must read: Advantages and Disadvantages of Outsourcing You Should Know
Final Word: Which Is Better Outsourcing vs Insourcing?
In conclusion, it's difficult to know which is better between outsourcing vs insourcing. If your company is stuck in the outsourcing vs insourcing debate, it is necessary to consider all of the options which are available to you and then choose the best one for your business objectives. Whereas insourcing enables you for more control and customizability, outsourcing can be more cost-effective and scalable.
If you are searching for a reliable partner who knows how to leverage outsourcing to grow your business, we are here to help you. Magenest is proud to be a one-stop digital agency with 6+ years in business, we have helped brands transform their digital presence through our full-stack technology pack with Odoo, Salesforce, Adobe Magento Commerce, and Amazon Web Services. Let's contact our experts to find out what values we can bring to you and your business.