Businesses from several sectors, including information technology, may employ outsourcing to keep up with changes and survive the competition. Therefore, IT outsourcing strategies are critical enablers of a company's long-term competitiveness in a technology-intensive industry. The organization can reap the benefits of greater dynamic capabilities, market-oriented innovation, strategic flexibility, agility, and increased efficiency as a result of a successful outsourcing experience. In this article, let's find out tips and experience for the best outsourcing strategies.
Outsourcing strategies definition
Outsourcing is the process of locating and employing a third-party service provider to handle duties that are beyond the capability of the in-house staff. Working with external resources has recently become a trend, as it provides a lot of advantages to outsourcers.
An outsourcing strategy is a plan based on the analysis and evaluation of functions that should be done more efficiently by an external service. It means that the company defines tasks that are difficult or impossible to complete with its own resources and begins looking for organizations that have all of the necessary tools and competent employees to complete the assignment within the time limit specified.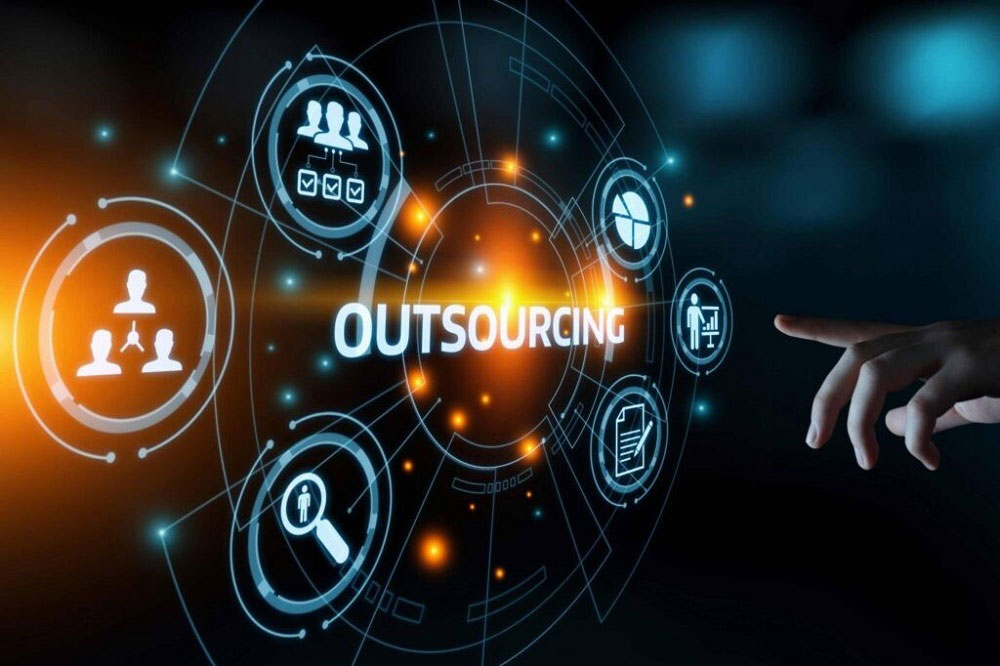 The same is true for outsourcing IT plans, as IT organizations work in several directions and may not have all of the resources to perform particular tasks or incorporate new technologies on their own.
Types of outsourcing strategies
Over the years, outsourcing strategies have evolved and grown into several sorts with distinct aims. Every organization looking for an outsourcing service should examine its business processes and identify which functions or operations should be changed by an external team. They will be able to select the appropriate type of outsourcing strategy based on the analyses then we will offer tips and experience for the best outsourcing strategies later.
Outsourcing strategies are classified as follows:
Professional Outsourcing is used when your organization lacks a specific type of professional, such as ten mobile app developers. So you opt to outsource these mobile app professionals to fill the void, and CMC Global, as a service provider with a large pool of IT Talent, has the expertise to do so.
Multi-sourcing: This strategy covers IT outsourcing as well as other business operations such as accounting, human resources, and administration.
IT Outsourcing: IT outsourcing might include infrastructure, software development, maintenance, and support, among other things. Regardless of size, small and large businesses in all industries have IT requirements (particularly now that the COVID-19 is driving the demand for digitization).
Manufacturer outsourcing: This is what Apple has done in China and what Samsung has done in Vietnam: if you want to produce products under your brand at a lower cost, you should look for a company/manufacturer in a third-world country that has all of the necessary equipment and can provide you with services at a much lower cost.
Project Outsourcing: If your organization has too many projects to accomplish in a timely manner, you should look for a vendor to contract the work to.
>> Read more: TOP 10 IT outsourcing companies that you must know
Benefits of outsourcing strategies
External collaboration provides a number of benefits, including the ability for the organization to develop a broad network of capabilities linked by outsourcing contracts, from which critical services such as raw materials, components, and systems can be outsourced. The company can form strong ties with external providers and collaborate on certain projects or tasks on a regular basis. It allows for the sharing of knowledge and experience between organizations, the development of close, professional connections, and the development of managerial and communication skills in both teams.
Reduce cost
It is one of the most noticeable benefits of outsourcing. It is standard practice to be based in the United States or Western Europe yet hire teams or individual professionals from Asian countries, with India being the most common. There are companies that offer their services at a lower cost than organizations in the United States and Europe, but they have shown to be of great quality.
Developing Your Ability
Another significant benefit of strategic outsourcing is that it might give you a more knowledgeable workforce. Continuing education is required in almost every career. You want your employees to be able to do their jobs more effectively now and in the future. This cannot be accomplished by assigning them to duties that have nothing to do with the development of their skills. Instead, delegate mundane or secondary chores to a third party and use the extra time to enhance employees' education. If you do, they will produce better outcomes for you in the long run.
Hire skilled and experienced resources
Outsourcing allows you to save time spent on recruiting and training professionals for your in-house team. Outsourcing service providers have highly qualified, experienced, and educated experts who can accomplish the project. As a result, outsourcing saves time because you don't have to spend years looking for candidates and developing the expertise you need to support your company's growth and development.
Concerning the downsides of outsourcing, you should thoroughly investigate the outsourcing provider before entering into a contract with them. It should be a corporation with a strong portfolio and positive consumer feedback. It is essential that former clients be contacted in order to get a clearer picture of the firm and ensure that they have a solid reputation and deliver exceptional services.
Seizing New Opportunities
When the team is operating at full capacity and attention, they are able to move and pivot the entire organization in novel and intriguing ways. Strategic outsourcing will allow your company to see new opportunities in the industry and generate new revenue-generating ideas for products and services. Consider Google's 20% guideline for allowing staff to foster their creativity if you don't believe it. This would not be conceivable if Google expected its employees to do things that were unrelated to their skills.
Creating Profitable Partnerships
Another advantage of strategic outsourcing is the possibility to build strategic collaborations with third-party partners. If you and the other company can collaborate, you can eliminate or considerably minimize out-of-pocket costs in a service exchange.
Collaboration, such as with IT services, can help you increase your revenue streams by developing new products and services. It can also help by generating existing ones more efficiently.
5 Tips and experience for the best outsourcing strategies
Outline the specific project objectives
First and foremost, you must determine why your firm (not simply your IT department) outsources. You must have a clear vision of what you want to achieve throughout this outsourcing project before picking who to put your trust in. Imagine what winning will look like for you, and how it will affect your future condition. A corporation that has clear goals is already ahead of the competition.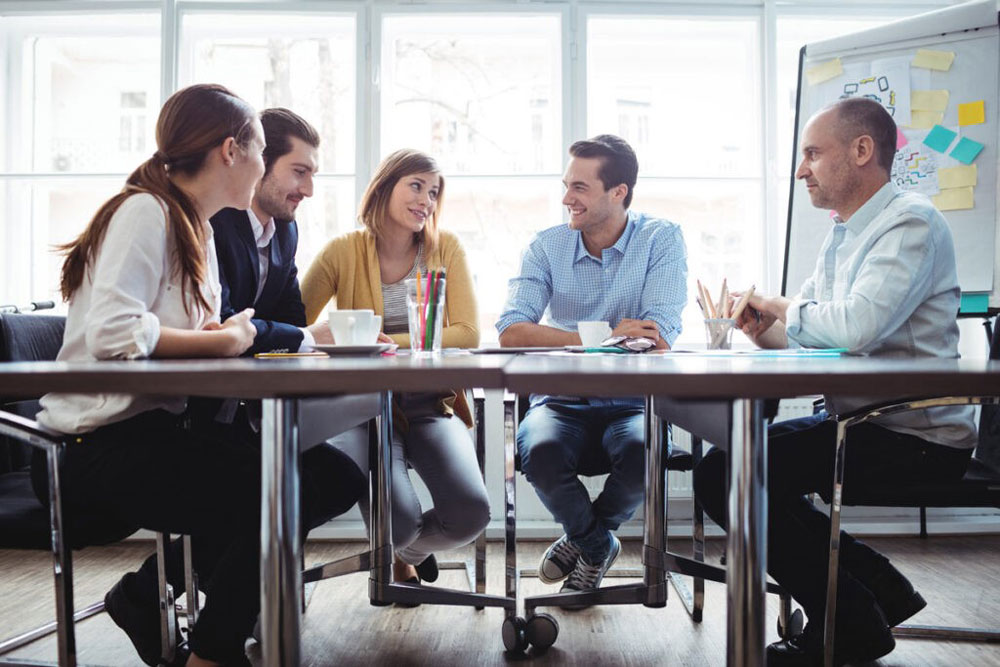 Knowing what your goals are at various stages of the project allows you to assess a company's genuine outsourcing requirements. For example, if a gaming/software development company is going to launch multiple projects that will demand creative talent or will surpass the ability of their current personnel to handle, staff augmentation companies can offer them skilled professionals on short notice.
Furthermore, determining what is most important depending on your future situation is a tremendous benefit. Your set baseline can then be realistic and measurable from then on (which focuses on agility, value, cost, quality, etc.).
With the proper aim in mind, a company can maximize production while saving money by scaling up and down their specialized crew at various stages.
Make a budget for the unexpected
According to Statista, the market for information technology outsourcing (ITO) investment exceeded $62 billion in 2018. And, as a result of the influence of COVID-19, the IT outsourcing market is likely to fluctuate over the next few years due to changes in the global economy and IT usage trends. However, CIOs must budget for various business scenarios that may arise as a result of using a staff augmentation approach.
Hidden or unanticipated costs are among the key reasons why outsourcing fails. Companies can consider their current staff augmentation needs when budgeting monthly, quarterly, and annually, but they will also need a budget for unexpected situations such as unforeseen employee turnover or new contracts that demand more/less skilled personnel.
Select the best outsourcing model and partners
Clients can select from a variety of outsourcing engagement models. Every model has its own set of advantages and disadvantages, requiring the management team to have a clear idea of the technical or creative capabilities they need to add to meet their specific staffing needs.
Selecting the Best Outsourcing Service Provider: The outsourcing vendor you employ should be able to complete jobs of any complexity while also producing high-quality work. The contract should clearly express the strategic goals as well as your expectations of the provider throughout and after the project. Furthermore, it should be a win-win situation in order to maintain incentives on both sides.
Magenest's outsourcing services – Let innovation comes to you
As mentioned before, IT outsourcing is the most dynamic section of the outsourcing industry. Hereby, IT outsourcing strategies are the key growth engine of the firm's sustainable competitiveness in today's technology-intensive business.
By way of explanation, Magenest is a top-tier IT outsourcing service specialized in providing solutions to businesses of all sizes. Along with the trend in eCommerce and the digital area, the company has shifted its focus toward Magento development. Throughout its path, Magenest has claimed to be among the prominent outsourcing companies in Vietnam.
Mitigate Outsourcing Risks
While there are numerous advantages to outsourcing, there are also drawbacks that must be acknowledged and addressed. Companies who understand these can lower their financial exposure while increasing the efficiency of the outsourced project. The following are three major risks you may face:
Control and trust: Before selecting a partner, CIOs should learn as much as they can about the vendor with whom they will cooperate. Clients should ensure that they are familiar with the vendor's outsourcing techniques by speaking with prior customers, reading case studies, and following their blogs/news. These easy actions can aid in the establishment of communication protocols, fostering a strong sense of cooperation and trust between the two parties.
Concerns about quality: Because of the wide range of outsourcing suppliers, not only the cost but also the quality may vary. As a result, you should look for large vendors with a track record of success, a strong commitment to quality control, and a positive industry reputation. When preparing the project, the two parties should also create a detailed method for promptly resolving any quality issues, regardless of their model.
Intellectual property and confidentiality: Intellectual property must be regarded carefully. Rather than creating confusion about issues like copyright, patents, or trade secrets, your legal team should have a good plan and execution, such as having offshore IT workers sign exclusive work ownership agreements or NDAs.
>> Read more: Outsourcing Risk | All The Things You Might Have To Know
Active working progress tracking
A precise set of key performance indicators (KPIs) can help both you and the vendor understand what needs to be done when it should be done, and how to do it. These indications assist executives in determining whether the staff augmentation approach chosen is the best one.
With clearly defined outsourcing objectives, KPIs can vary greatly, including, but not limited to, breaking down outsourcing costs and supplemental staff job performance benchmark procedures, outsourcing expenditures measurement against productivity to read the output and efficiency of different augmented teams. Finally, in the first plenary, a set of internal protocols for measuring and reporting KPIs should be distributed.
Conclusion
In conclusion, outsourcing has both its pros and cons. If it is on the right track, it can open up lots of business opportunities. Otherwise, it can end up being a double-edged sword if implemented haphazardly. Hence, building well-structured outsourcing strategies is essential to lay a solid foundation for the success of outsourcing activities in later steps.
That covered all we wanted to share about Outsourcing strategies. We hope that with these tips and experience for the best outsourcing strategies, you can easily make the best out of your outsourcing activities. If you have any questions, feel free to leave a comment below. We will get back to you with a complete solution ASAP.