Today, with the development of information technology, IT systems have become more and more complex. This requires businesses to need a professional IT department to reduce costs while ensuring the system works well. Enterprises can completely outsource IT outsourcing services such as network administration, database administration, and operation of IT systems… However, many people still have questions about outsourcing IT pros and cons. Let's find out in the article below.
What is IT Outsourcing?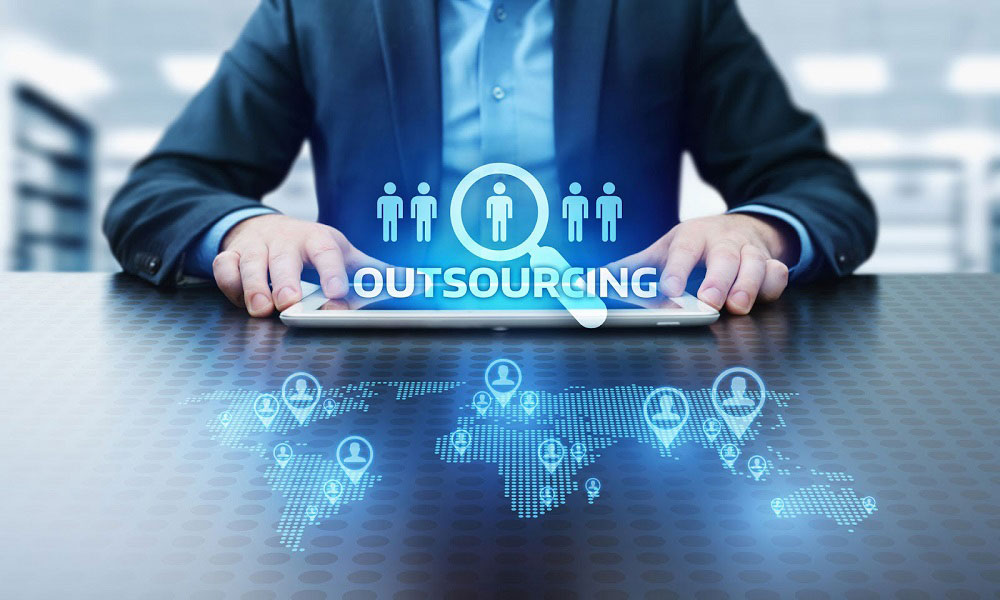 Before discovering outsourcing IT department pros and cons, we need to figure out IT outsourcing's definition. In the economic or business field, outsourcing means that an enterprise hires external resources to perform the company's operations and functions, instead of using the company's official human resources.
In fact, outsourcing has been found for a long time, especially in foreign businesses. In Vietnam, the Outsource trend is also blooming and developing strength to meet the market's demand. It can be said that outsourcing is an effective solution to help businesses solve the shortage of human resources, and large orders, but the company can still meet and fulfill the set goals. Thanks to outsourcing activities, many businesses can increase labor productivity, reduce investment costs in human resources and create a competitive advantage for businesses in the marketplace.
Because of the growth of operational pressures, more and more companies are transitioning from in-house to outsourced IT staffing models. Technical innovation has created a greater need for skilled laborers with wide-ranging expertise. By utilizing external services, your business has access to solutions such as threat monitoring, infrastructure management, and crisis resolution. Some organizations outsource their entire IT department, whereas others leverage consultants to complement their internal resources. Anyway, benefits of IT outsourcing is unique when compared to traditional in-house staffing models.
Let's keep reading and discover the list of outsourcing IT services pros and cons below:
Outsourcing IT advantages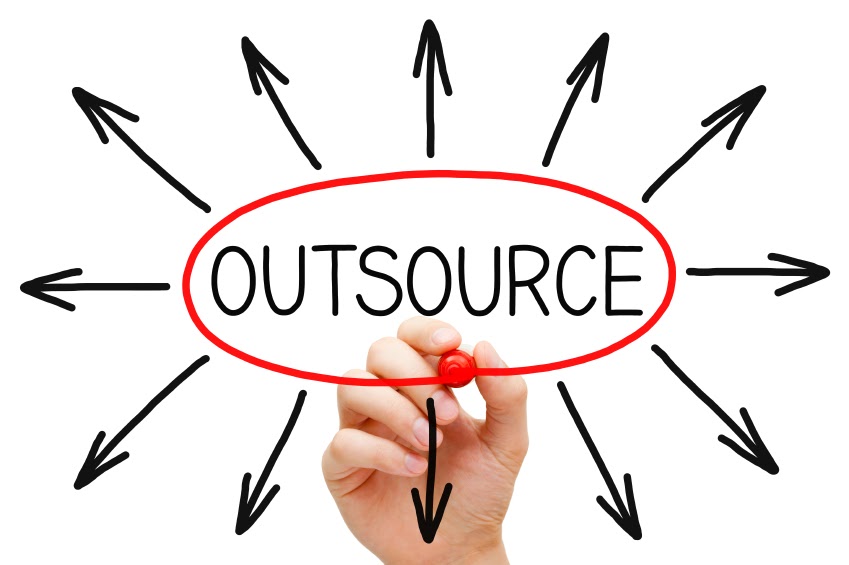 Flexibility
IT outsourcing helps you divide tasks across a group of skilled experts for a faster turnaround. With greater staffing flexibility, your business can scale IT resources depending on project workflow or seasonal needs. Add on cloud-solutions, and it's no doubt that 92 percent of businesses are leveraging strategic outsourced IT solutions.
Competitiveness
Competitiveness plays the second place in the third-place of outsourcing IT pros and cons. If you're lacking proactive IT leadership, the outsourcing providers can help your enterprise to become more competitive, efficient, and agile by leveraging the latest technological resources. IT outsourcing firms help you master new technology, develop an innovative process and adopt a fresh business model, this results in improving your competitive position in the marketplace and helps you against a changing cyber threat landscape. Therefore, organizations increasingly use outsourcing to transform the competitive landscape, reposition their firms, and renovate the way they do business.
Efficient experts
Outsourcing IT allows businesses to access highly qualified and professional human resources from IT companies. They regularly handle tasks and requirements from simple to complicated. Moreover, they will bring your businesses more optimal information about technology solutions. This means that less time is needed to complete and finalize tasks, regardless of size.
Also, outsourcing helps to raise business productivity. Outsource service providers have the ability to coordinate human resources, make full use of the manpower. And when the maximum use of the human resources we have, the labor efficiency is also much higher.
Focus
Playing in the number 4 of the list of outsourcing IT pros and cons is focusing. If you outsource some tasks which are not the core of your business, you will have more time and labor to focus on core initiatives. Whether you're outsourcing everyday tasks or your full IT infrastructure, both mean less time and money spent on addressing reactive fixes and training staff.
Also, outsourcing providers will help the company to target broader company problems while leaving operational details to an outside expert. For many enterprises, the single most compelling purpose of outsourcing is to relieve management of the problems that siphon off large amounts of management attention and resources.
Job security for regular employees
Companies often hire outsourced employees with the understanding they'll be employed for a limited time. Therefore, they can more easily drop or add people to the workforce without jeopardizing the company's reputation as a constant staff. More important, the use of outsourced workers buffers regular employees from fluctuations in demand and enables the business to establish a strong relationship with its regular workforce than would otherwise be possible.
Cost savings and quality
Fierce competition has led many enterprises to re-structure and downsize employees in an effort to save money. Outsourcing providers may help your business to save money because they
Use low-cost labor pools more aggressively and, with the help of modern telecommunications, you can move data centers to low-cost areas.
Have much tighter control of fringe advantages and run much leaner overhead structures.
Apply world-class standards to the company's existing IT employees, all people have to requalify for an appointment at the time of outsourcing.
Must meet deadlines because of contractual pressures.
Have better control over software licenses because they often are more informed negotiators.
Can employ more effective bulk purchasing and leasing arrangements for all software and hardware.
High labor efficiency
High labor efficiency is one of the most important elements of this list of outsourcing IT support pros and cons. One advantage of using outsource, which is highly valued by businesses today is its high productivity. Outsource service providers have the ability to coordinate human resources, make full use of the manpower they have to complete the received jobs. And when we have the maximum use of human resources, labor efficiency is also much higher.
Save work seats
If you build up an in-house IT team, there is a need for enough office space, working equipment such as desks, computers, fax machines, stationery, and drinking water… Meanwhile, if you use outsourced IT services, these things are redundant.
Preventive
Coming next in this list of outsourcing IT pros and cons is preventive. With a large force, outsource service vendors easily ensure their clients are always served. They often have a mechanism in place; therefore, there are always various staff who are interchangeable for a customer. Thanks to that, the risks of operational interruption because of the lack of provision for businesses can be transferred to outsource service vendors.
Access to advanced technologies
In the world of technology and science booming today, most companies have to expose a wide range of cutting edge technology if they do not want to be out of date and left behind by competitors. Nevertheless, investment in technology innovation is not a piece of cake, always requires a large amount of capital. Especially when technology continues to change, it becomes more difficult to absorb new technology. At this point, outsourcing will help businesses solve all the problems, businesses can still innovate, method new and modern things without too much money.
Outsourcing IT disadvantages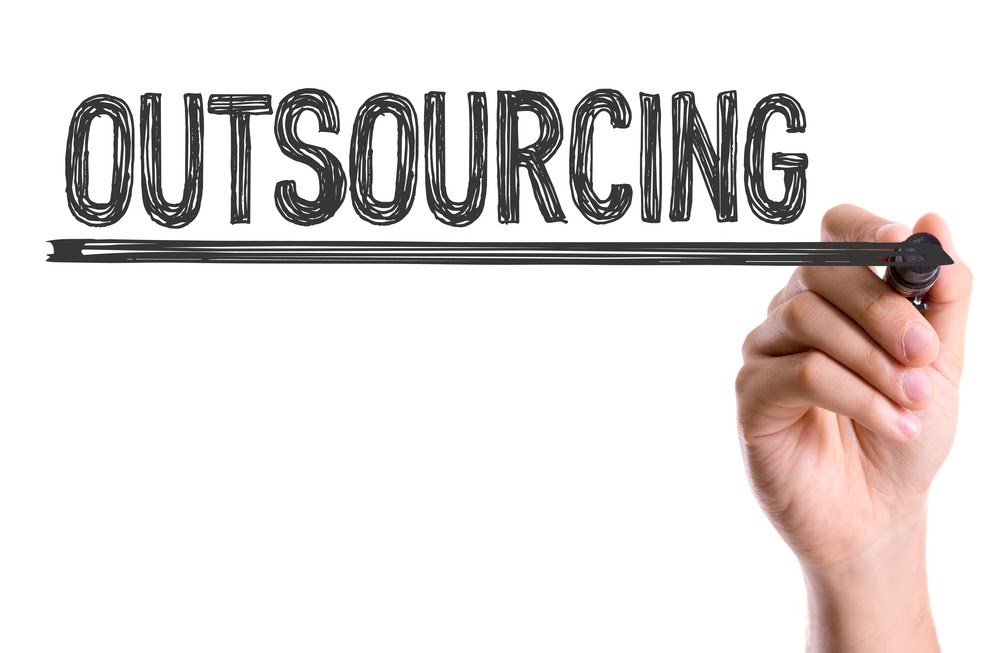 Lack of internal familiarity
The first disadvantage of this list of outsourcing IT pros and cons. There is a misunderstanding that outsourced IT departments lack the necessary familiarity with your IT infrastructure compared to an in-house team. You have to make sure that your outsource team is well versed in your business and its infrastructure prior to on-boarding for a smooth transition.
Lack of coordination
Some enterprises will attempt to patchwork outsourced consultants with their internal team. Whereas hybrid IT models can be highly productive, they require some form of IT leadership – either external or in-house. Without an IT leader, redundancies are more likely, and responsibilities are obscured.
Less flexibility
The last disadvantage of outsourcing IT pros and cons is less flexibility. The outsourcing provider offers the level of IT services specified in the contract using the technological platform it deems appropriate. Unless specifically spelled out in the contract, an organization may lose the flexibility of moving to another computing platform.
IT is not easily outsourced
Because IT permeates an entire organization, it is not like other tasks a company successfully outsourced in the past. IT outsourcing cannot be compared with the outsourcing of legal services, security, advertising, logistics, or the procurement of raw materials and components. Every business has their certain size and type, thus they need a unique IT system which works well on their infrastructure. IT systems have various functions and every company requires a different function set. No IT system fits all sizes, you will need a reliable and skilled partner to help you if you want your software and IT system to develop well.
Loss of control
The last disadvantage in this list of outsourcing IT pros and cons is the loss of control. Critics of IT outsourcing argue that no outside providers can match the responsiveness and service levels offered by an in-house team, largely because the vendor is not subject to the same management direction and control as your staff. Also, concerns exist with outside providers about the confidentiality of strategic applications, data, and provisions for disaster recovery.
Final Words
IT outsourcing functions will continue to grow at a dramatic pace. The continued strong development of both the breadth and depth of IT outsourcing requires that this management practice is more than just a passing fad and that, under the appropriate circumstances, IT outsourcing may offer the benefits noted by its proponents. We hope that this article about outsourcing IT pros and cons is useful for you and will help you outsource successfully.
A partnership with an experienced and trustworthy IT outsourcing provider can help you launch your enterprise forward. Magenest has been providing our customers the cost-effective IT outsourcing they need for everyday IT tasks and long-term strategic achievements. After knowing about outsourcing IT functions pros and cons, if you're looking for finished IT outsourcing, or the advantages of outsourcing IT infrastructure and help desk, we can show you in the right direction.
If you are searching for a partner who knows how to make outsourcing grow your business, we are ready to help you. Magenest is proud to be a one-stop digital agency with more than 6 years in business, we have helped brands transform their digital presence through our full-stack technology pack with Adobe Magento Commerce, Odoo, Salesforce, and Amazon Web Services. Let's contact our experts to figure out what values we can bring to you and your business.