Why do businesses prefer to outsource their IT needs? What are the exact benefits of IT outsourcing? It is obvious that this development technique is less expensive, produces faster results, and usually allows you to achieve your quality criteria.
Let's take a closer look at the benefits of outsourcing IT, as well as some advice for getting the most out of this model!
Top 9 benefits of outsourcing IT that you should not miss
#1. Find Experts in IT
Even if you have incredibly talented teammates, no one can be an expert in all areas of IT at the same time. Sooner or later, you'll require expertise on markets or forthcoming digital solutions you've never worked with. The potential to have access to trained resources is one of the initial benefits of outsourcing IT.
#2. Focus on your organization's fundamental competencies
Task outsourcing increases your team's power, which is critical for small and medium businesses with limited IT resources. Their employees can focus on the tasks that they excel at and delegate the rest of the job to remote experts. This will assist the firm in strengthening and improving major business activities as well as executing the development strategy.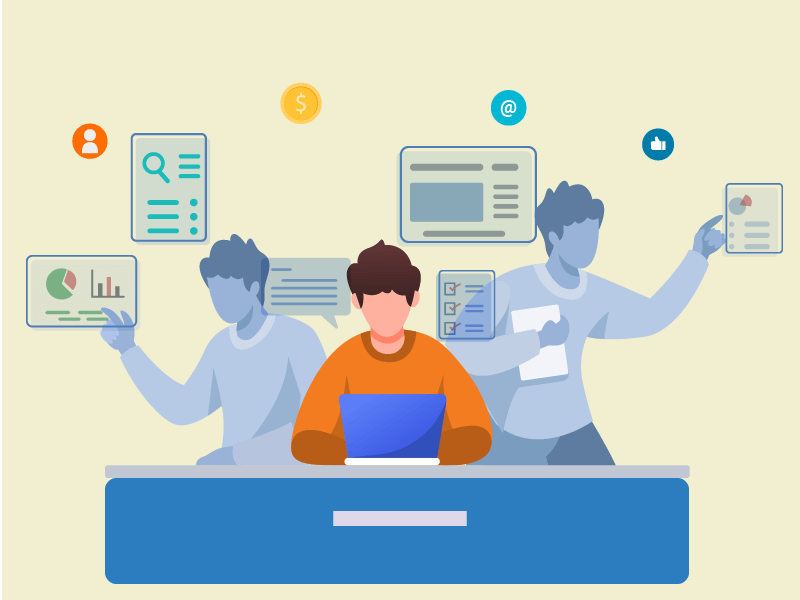 Outsourcing all IT-related tasks to a single service vendor is a fantastic concept for organizations in the non-IT industry as well. These businesses have a certain amount of resources, and a finite amount of time, attention. Thus, this benefits of outsourcing IT help companies keep focused on their core competencies rather than being sidetracked by complicated IT decisions.
#3. Increase effectiveness and scalability
Using the resources of a freelancer or a digital vendor is not only about completing your usual responsibilities but also about accomplishing more in your industry.
Your employees, who are specialists in other fields, don't need to share forthcoming IT work to scale your non-digital organization. You can just delegate your digital goals to the team of remote developers while allowing your staff to focus on their core function.
#4. Reach broader IT talent pool
It is a truth that enterprises operating in developing countries for local markets have fewer odds of success than companies operating in more developed regions. The same is true for businesses in both urban and rural settings.
The issue is that the smaller your community is, the more difficult it is to find qualified professionals. Regardless of where your office is located, another benefits of outsourcing IT is that it gives you access to a broad IT talent pool.
#5. Reduce costs
One obvious benefits of outsourcing IT is that it is less expensive than in-house development because it:
Keeps IT costs low
In fact, benefits of outsourcing IT is to allow you to budget effectively by converting fixed IT costs into variable costs. To put it another way, you will only pay for what you actually use in the IT project.
Reduce labor costs
Hiring and training an IT team can be costly, while temporary workers don't always meet your expectations. Thus, outsourcing allows you to concentrate your human resources where they are most needed.
#6. Speed up the development process
Any activity will be completed faster if it is divided into functional components, duties are delegated to experts, and a project manager is hired to oversee the process. It's what outsourcing is all about. Even if your teammates are from various countries, you can rest assured that they are the finest options for solving your IT problem. Alternatively, you can engage with an IT development vendor and avoid task division entirely.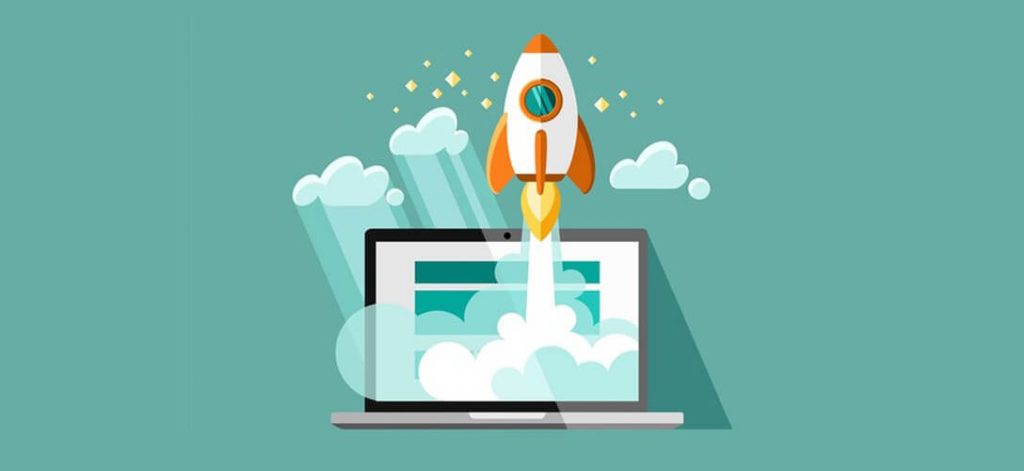 One of the most noteworthy benefits of outsourcing IT to another country is the potential for significant time zone and holiday variances. Although this may appear to be a logistical difficulty at first, once mastered, it can ultimately mean that your business runs even when you are sleeping.
#7. Acquire new skillsets
Outsourcing IT allows you to put IT services to the test and determine whether they are worth your time. You may offer something new to your clients and engage dedicated developers to complete the initial orders. This technique assists you in carefully planning your marketing efforts as well as product development and reducing risks. This benefits of outsourcing IT are worth all your effort, right?
Another benefits of outsourcing IT is that tasks can be totally transferred to offshore digital providers (cooperation with full-cycle IT agencies). Your IT support provider can then disclose your service outage risks with you, as well as provide disaster recovery services and data security or revenue insurance.
If you are unsure about the quality of the vendor's remote team's work, we recommend including some paragraphs in your agreement regarding the consequences of task failure and the size of the fine.
#9. Have better equipment, technology without having to buy
Last but not least, we present you with one of the most tempting benefits of outsourcing IT. IT outsourcing companies spend time and money researching the best equipment, software, and expertise to recommend to you. With their assistance, you'll be able to obtain higher-quality IT solutions built on your behalf and fulfill greater security standards without spending money on software and gear that you'll only use once a year.
In other words, most small firms are unable to match the in-house support services provided by larger corporations. Outsourcing IT allows small businesses to act "big" by providing them with access to the same technology and experience as huge corporations. A cost structure maintained by a third party and economies of scale can provide your organization a competitive advantage.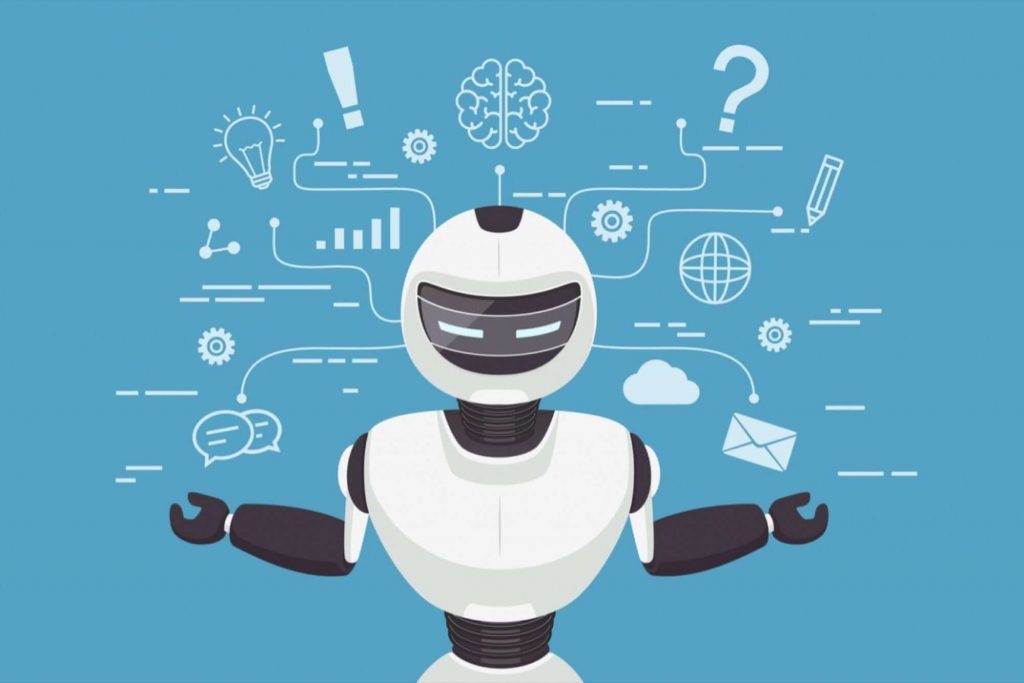 After going quickly through the benefits of outsourcing IT, I'm sure you are thinking of trying this model for your business. But hey, When should you apply this model? And Do you need some tips for the process? Let's find out with us, will you?
When to outsource after being fully aware of the benefits of outsourcing IT?
When you lack an in-house IT department
This is determined by the first benefits of outsourcing IT mentioned above. Outsourcing IT is the perfect solution if your company is too small to start an IT department or if you simply want to save money by not hiring an IT team. This allows duties that would otherwise be undertaken by an in-house department in exchange for hefty wages to be handled outside on a monthly subscription basis. Best of all, the service is far superior to what you'd expect from many IT candidates.
When you have an in-house IT department
Even if you have an in-house IT department, outsourced IT solutions can help your business. An outsourcing IT agency is a company that manages IT functions on a day-to-day basis. While your in-house IT team concentrates on computer operations, the outsourced IT service will take care of all software upgrades, security patches, security warnings, file protection, and regulatory compliance. With outsourced IT taking care of the never-ending problems of network computing, your in-house team can focus on the talents that are most relevant to your business. This directly links to the benefits of outsourcing IT that is focusing on the core competence of the organization.
When you want to lower the costs
Aside from computing, some of the most major advantages of outsourcing IT services are financial. You can better utilize in-house resources to meet your company's everyday needs with outsourced IT. On a monthly basis, IT outsource services are less expensive than most in-house IT professionals' wages. This is because they specialize in IT and work with a wide range of clients, both large and small, whereas an in-house IT employee would rely only on you for their income.
When you look for the most advanced technologies
This occasion is related to the last aforementioned benefits of outsourcing IT. Outsourced IT services only use the most advanced technologies available today. Whereas top-of-the-line hardware and software products can cost a fortune to install in your company's headquarters, the same technology can be accessed remotely for a monthly fee. The best part is that your in-house personnel won't have to master the more technical aspects of hardware operation or software installation because the outsourcing team will take care of everything.
>> Read more: What is IT Outsourcing Service? What you should know about it
Tips for applying this model when you opt for the benefits of outsourcing IT
The better prepared you are to begin your outsourcing adventure, as with most things in life, the more benefits of outsourcing IT you will be able to achieve. Practicing these five things will, for the most part, lead you on your path to a seamless and value-driven outsourcing experience.
Start with a small project first: Initiate with a project that is short and straightforward in scope when working with a service provider for the first time. Before entrusting a "mission-critical" project to them, this will offer you a better picture of the provider's style and skills.
Set clear objectives: Outsourcing services, as we all know, make it easier for your organization to achieve its objectives. You, on the other hand, are in charge of determining the objectives that your outsourcing partner must meet. That's why having a clear understanding of what you want to achieve and the results you want in a certain amount of time is critical to creating your unique technological solution.
Make a list of everything you require: Your company's IT stack is likely to have extremely specific requirements. And, like any other project, yours will need a team of engineers who are well-versed in the same tech stack as well as your industry. Make a list of what you'll need from your IT partner and inquire about the various service models and technologies they may provide to see how they might fit into your project.
Focus more on the value rather than the cost: Never choose a vendor exclusively on the basis of pricing, no matter how tempting it may be. The highest-priced and lowest-priced bids are virtually always rejected by experienced clients who have outsourced many projects and analyzed hundreds of proposals. Some experienced companies said their most successful projects were those in which they believed the vendor provided a fair balance of price and quality.
Clarify the ownership of the work upfront: Make sure you understand who owns the final work product and any critical components of it before you outsource any type of project. Ensure that the service provider is aware of your plans for the deliverables of the project. The development of a custom software program for your own use, for example, differs significantly from the development of an application that you want to package and resell.
Ask for support when the project is finished: It's a good idea to include a warranty or support clause in technology contracts so that you're guaranteed some level of ongoing support from the vendor after the project is completed. In detail, n A support clause can be beneficial to both creative and IT services. Assume you need to make some revisions to a company strategy in response to input from possible investors. Specifying some free support or negotiating reduced charges for future modifications can help you save money.
Conclusion
After having a glance at all the benefits of outsourcing IT and the tips, now comes the end of this blog. To sum up, this model gives you immediate access to the resources necessary to execute complex and time-sensitive projects without the need to have any onboard IT talent. Also, it helps you reduces the expense of IT projects.
We hope you find this article to be useful in some ways. And if you are looking for an IT outsourcing company, Magenest is here for you. Magenest is a leading eCommerce outsourcing company in Vietnam. Thousands of consumers have taken use of our services, including well-known brands such as Heineken, Nestle, and Universal (view our work and experience). Magenest is a collection of dedicated developers, solution specialists, and designers who aim for unrivaled quality and uniqueness. To provide unequaled eCommerce solutions, our team is accredited and receives continual training to develop our skills and knowledge. We'll bring about all the benefits of outsourcing IT while ensuring that your projects are completed to the highest standards.