When looking at Apple's successful outsourcing case, many people will feel inspired and want to use this service. In fact, this is completely understandable when outsourcing is no longer unfamiliar to businesses. It can help them stay in control on an ongoing basis so that they can stay focused on core tasks. Besides, recruiting, training staff, and investing in the procurement of company facilities will take a lot of time and money compared to outsourcing.
But life is not a dream.
Outsourcing can also present many risks. So how can you avoid those mistakes to use outsourcing effectively?
The only way is to go from their roots, that is to find out the causes first. To give you a better understanding, we will give you an analysis of these outsourcing failures examples and the reasons why. Then, let's see what we can learn from these failures.
5 of the biggest outsourcing failures examples
Outsourcing can be an effective way for a company to fulfill labor needs while keeping costs low, but outsourcing can fail due to a variety of underlying risks. Let's take a look at 5 of the biggest outsourcing failures examples and see what we can learn from their examples.
IBM – Queensland Disaster
In December 2007, Queensland granted a contract to IBM to create an application to manage payroll for Queensland's health department. IBM offered $6 million to finish the project by mid-2008. Following a series of unexpected technical problems, IBM informed the state of Queensland that the project would cost $27 million. For several years, the project dragged on, with the payroll platform failing to work correctly. In the meanwhile, thousands of employees were not paid, while others were overpaid.
By the end of the project, the cost had risen to $1.2 billion, which was 16,000% more than the original. As a result, the state of Queensland barred IBM from working on any further government projects and sued IBM to recover its losses. Apparently, Queensland had learnt that a well-known seller might produce notorious outcomes
The State of Texas and IBM
This 2006 event was yet another stain in the technology giant IBM's career. The seven-year contract between the company and the State of Texas was worth $863 million, under which IBM was responsible for consolidating the state government's data center operations and providing other specific services.
The State was expecting it to save hundreds of dollars over the IT system, but the project quickly became backlog with the increased fees without anyone knowing who was responsible. By 2010, that is, four years later, the number of completed projects was only 12%.
Similar to the previous end, IBM eventually had to pay the State contract and was replaced by two other IT companies, Xerox and Capgemini.
Accenture outsourcing failures
Accenture is a world-renowned firm with the ability to develop websites and mobile applications. However, what this company did for Hertz in 2017 went against its reputation. The lawsuit between the two companies over the Accenture outsourcing failures in April 2019 caught the attention of many people.
In the partnership, Hertz hired Accenture to develop a technology platform that the company spent months on planning, defining goals, strategies, business planning, and developing roadmaps, etc. However, when Accenture started, it deliberately ignored some of the platform's scalability requirements and only allowed it to be applicable to the region. This makes it impossible for the company to adopt it outside of North America and many brands like Dollar and Thrifty.
On one day in September 2010, all Virgin Airlines airport operations were abruptly shut down. More than 50,000 passengers were stranded and their flights were canceled for 24 hours. Surprisingly, it was not the first time in the latest 3 months of the airline's operating system.
The incident was caused by the airline's Internet booking, reservation, check-in, and boarding system errors developed by Navitaire. However, when that happened, the SaaS (Software-as-a-Service) vendor was unable to fix the error as required in the contract, and they also did not choose to switch to backup hardware, leaving Virgin Airlines at a heavy loss of finance, loyal customers, and reputation.
Royal bank of Scotland and their IT vendor
They say "money is everything," and that is never truer than in the outsourcing failures case study in 2012 by the Royal Bank of Scotland and its unnamed IT vendor. During the event, unable to access their money and losing trust in handing it over to a government bank, many customers moved their businesses to other banks as soon as all was settled.
Previously, the bank's software system, which was updated by their IT vendor, crashed, the businesses of millions of customers were affected and the backlog continued for nearly a week. Even the bank at that time could not do anything because it also lost the ability to display accounts.
>> Read more: [Top 5] Well-known examples of Outsourcing Failures
Most Common Reasons for Outsourcing Failures
Unrealistic expectations
As you can see in the case of the State of Texas and IBM outsourcing failures, the government was expecting this relationship to help them achieve a reduction in operating costs at a smaller investment than the amount other IT vendors required. However, they then had to pay a hefty price in terms of time, effort, and money for it. The reality is that outsourcing companies can magnify their capabilities and the immediate benefits that businesses can receive when using their services.
Poor communication
Poor communication and dishonesty are two of the reasons for outsourcing failures coming from businesses that use outsourcing services. It stems from the fact that they assign all responsibilities and jobs to contractors without giving them the exact information required. As such, these providers cannot perform the way these businesses expect.
Poor performance
This factor stems from the ineffective performance of contractors. A prime example of this is IBM on a contract with Queensland where it fails to foresee more intensive challenges when developing the customer's IT platform. Besides, in the case of Navitaire, it also lacked the ability to fix bugs in the shortest time as in contracts and took 24 hours to get everything back to normal, causing enormous losses to Virgin Airlines.
Conflicting interests
When you outsource, it means that you will work with companies that have different cultures, work styles, etc. For example, businesses will want their work done by highly-skilled and trained personnel. Meanwhile, outsourcing companies use cheap and medium-quality labor to maximize their profits.
This difference may cause conflicting interests, which will strain the relationships between businesses and outsourcing vendors.
Lack of control
While outsourcing can help companies manage their activities to focus more on the core values ​​of their business, they'll lose control over those activities and depend more on outsourcing providers. In the outsourcing failures of Virgin Airlines – Navitaire and Royal Bank of Scotland, you can see the huge consequences of this dependence. The activities of these companies and organizations had been completely paralyzed for a long time, and they could not do anything until IT vendors fixed it.
How to Avoid IT Outsourcing Failures?
Don't take too much confidence in even great providers
Even big names like IBM can make business management mistakes. Depending on vendors with good reputations like that can turn outsourcing into a nightmare. Take enough control of what they manage your business so you can react to any sudden changes that may happen in the future.
Pay attention to the long-term costs when using outsourcing
In the case of IBM, it is very easy to realize that businesses and organizations all pay attention to the initial cost and the benefits that vendors promise. Therefore, the lesson is to ask the outsourcing providers for a list of possible hidden costs and the degree of responsibility they will have to take if they go beyond the firm's control.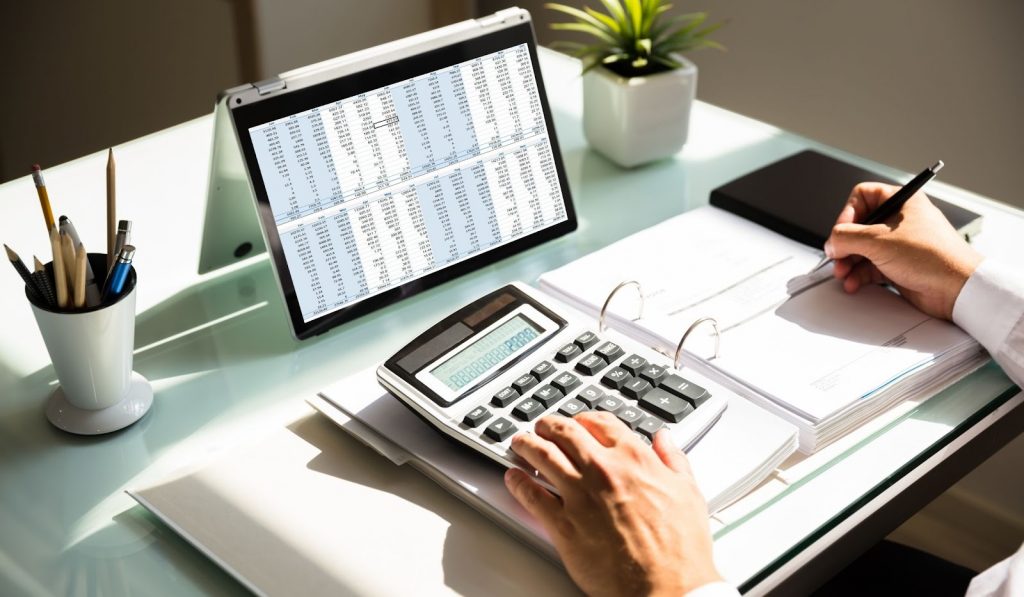 Partners' mistakes can seriously harm your brand
Be careful and consider all the aspects when choosing outsourcing providers because their mistakes can make you lose loyal customers. The reality is that your client will not care who will take the responsibility if any of the outsourcing failures happen, but assume it is due to your poor management capacity.
Start developing a product as MVP
From an idea to the final version of a project, it generally takes a long time and a lot of resources. Building and testing an MVP is a guaranteed method to avoid wasting valuable time and money. Even if your MVP just has basic functionality, it will still illustrate the worth of your product. When you have feedback from your customers or clients, you'll have a better idea of what needs to be improved.
>> Read more: 15 Outsourcing IT Pros and Cons you Should know about
In conclusion
According to the advantages of outsourcing, businesses also need to be aware of the possible outsourcing failures to prevent them. If you analyze thoroughly and manage it effectively, outsourcing won't be a bad idea, but on the contrary, it will help your company grow much faster. Hope the lessons we provide above will be useful for your career, though feel free to reach out to us with any questions. I'm adding more knowledge as well as solutions for your problems. Finally, don't hesitate to like and share the article. Thank you.