To have the best online clothing store, you need to have a clear roadmap from the very first steps, such as choosing niche markets, to steps that require meticulous research, such as competitor research, preparing an online clothing store marketing plan, etc.
E-commerce was born, opening up many opportunities to make money for everyone. Compared to a traditional business, it has more potential and also less cost of capital.
But is investing in an online clothing store in the USA among many other areas considered wise?
If you want to know the answer, look at its real number.
Over the years, online sales in the US alone have reached $90 billion a year. This year, it could even increase by a half.
However, another fact that will make you feel discouraged: how can you achieve a popular online clothing store?
If you find it difficult to create an idea for your store, don't skip this article. We'll help you from A-Z on how to set up an online clothing store on the Magento eCommerce platform. Thanks to that, you will not need to spend too much time and effort on it. You don't even need to know how to code or rely on website developers.
Let's get started now!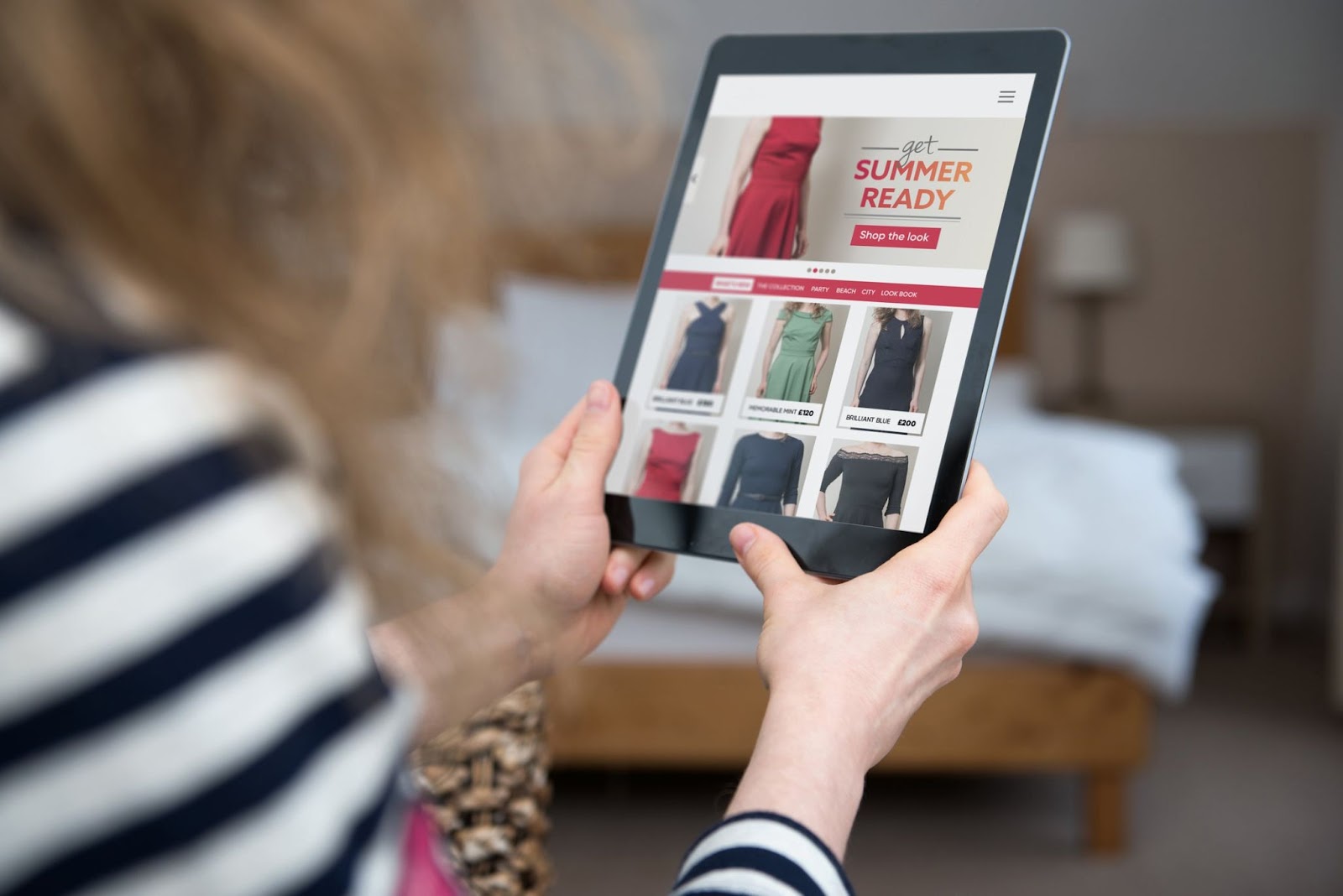 What is the best online clothing store?
The online clothing business is becoming more and more popular, driving customers' buying habits. Compared to a brick one, an online clothing store is more convenient, economical, and easier to manage.
So what is the best online clothing store?
It must ensure many factors, including not only the quality of the product but also the quality of the image and content. All of this keeps the customer experience high, so your customers will appreciate your store and come back for subsequent purchases.
Let us take the A.Au Shop as a typical example. It is one of the online clothing stores that convey product information in a specific, clear, useful way and have a great visual. This is a black owned online clothing store that did an excellent job in bringing the message of empowering women globally, inspiring many other online clothing store owners.
You might be thinking:
"I already have high-quality products, so how do I build good images and content?"
They need to be related to the product and the industry you're after. In fact, presenting good images and content to your website is just one of the steps to open an online clothing store. For more details, please follow the steps below.
Starting an online clothing store: Choose a clothing niche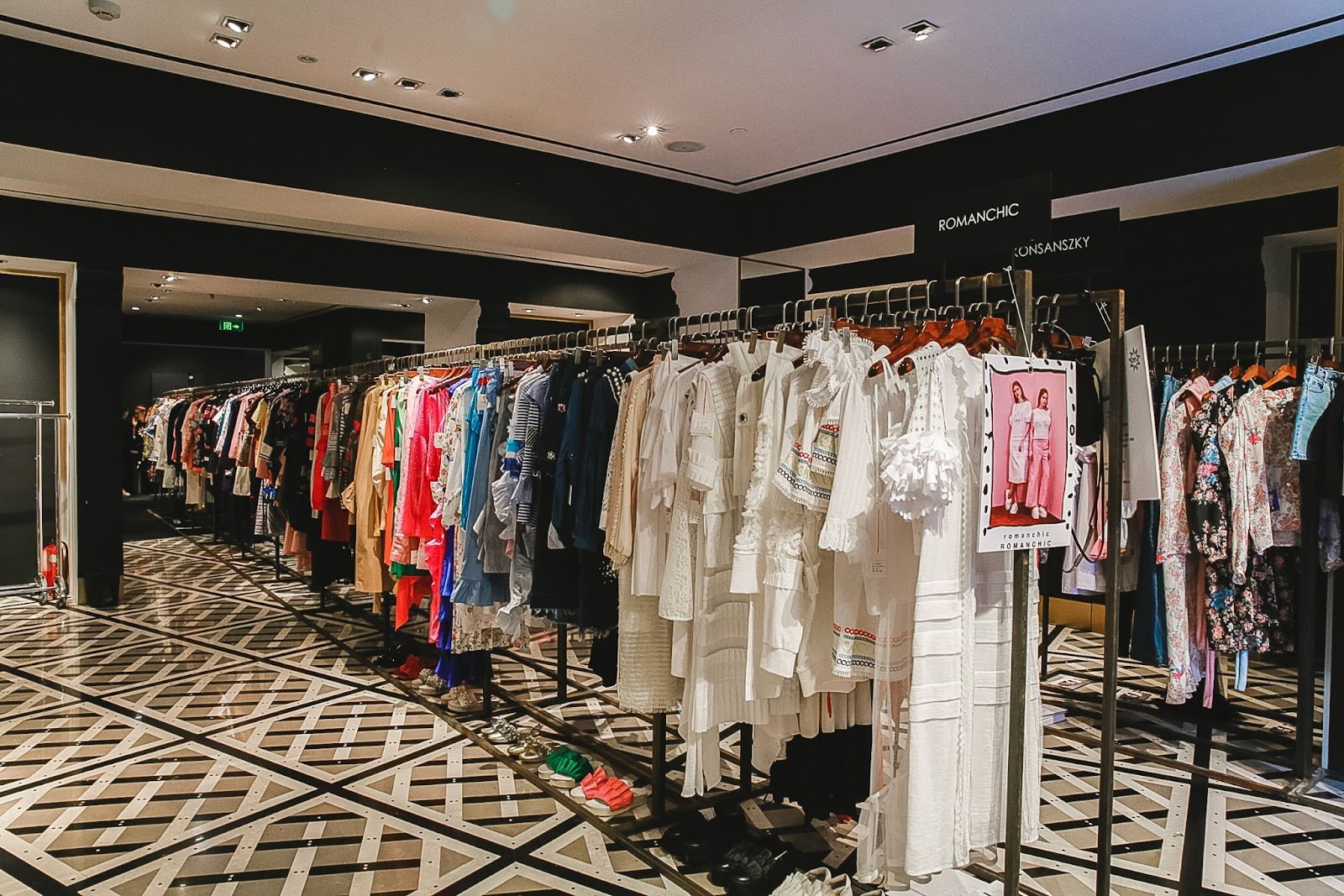 This is the first thing you should think about when starting an online clothing store for dummies. Being able to sell a wide variety of clothing is fine, but it is much better in the beginning if you pick out specific merchandise to sell. First, it will optimize your investment. Second, you can focus on a market niche to make your brand as outstanding and unique as possible.
Online clothing store for women
When it comes to an online clothing store for women, usually, they will be interested in dresses, cosmetics, bags, clogs, accessories, such as jewelry, perfumes, lingerie, etc. More specifically, you can choose to pursue a variety of potential styles suitable for ages 20-45. They are people with a stable economy and are in the age of paying attention to their appearance, so they will spend more money on your online clothing store.
Online clothing store for men
Men often prefer a relaxed and liberal style. Therefore, choose items with flexibility that can be used in any circumstance.
Or, trading in dynamic items like sneakers or sporting goods is not bad for this audience.
Online clothing store for children
Today, children use the internet very early, so they can also choose their own clothes from your online clothing store. In addition, you can add value to your products by creating clothing lines related to children's campaigns, events, such as cartoon characters, summer camping, protecting the earth, etc.
>> Read more: What is clothing niche? How to find a clothing niche ideas for business?
Determine your online clothing store business plan
Print on demand
This is one of four popular business model options when people think of starting an online clothing store. It is simply understood that the customer will be the one who samples the product according to the existing image or idea, and you or a third party will be the one who designs the idea and creates it.
Custom cut and sew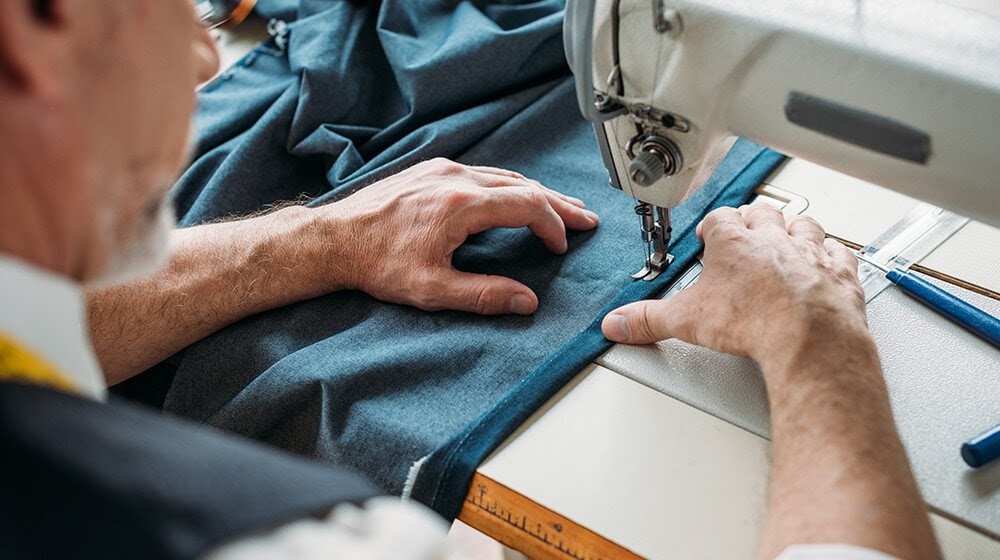 If you specialize in the design and want your products to be unique, you should opt for this model. At this point, you will design, sew and sell your own products. Remember that you will need to invest a lot in machinery and materials, so it will be quite expensive. However, you can also outsource to save material and labor costs, but the control won't reach 100%.
Private label clothing
This model is more expensive than custom cut and sew, but it can increase your profits many times. If you choose it, your online clothing store will sell products that are designed and manufactured by an established or well-known apparel brand like Nike.
Dropshipping
Dropshipping is probably not too unfamiliar to anyone interested in eCommerce. It's easy to get started with since you'll only need to spend a small investment on your online clothing store with fast shipping on eCommerce marketplaces but not paying for inventory. That is, you will sell the items provided by other stores and receive the difference amount.
Select your eCommerce platform
Choose Magento eCommerce platform: Why?
eCommerce platforms are a very useful tool for those who want a convenient and fast online clothing store without any coding knowledge. Not only that, but some of the options also offer low online boutique startup cost. These stores can be expanded whenever their owners need them.
Among the popular eCommerce platforms, we recommend Magento for its multitasking and flexibility. Whatever your needs are, Magento makes it easy to adapt its features and functions to provide you with the right fit. That is why world-famous brands, such as Nike, Samsung, Nestle, Lenovo, and more, believe in using Magento eCommerce CMS.
Here are the Magento features you won't want to miss:
Magento is open-source, meaning you can change and improve it as you like to make it your advantage, as long as you know about Magento website development.
Magento has a very solid and large developer community that can help you out any time you get stuck with this eCommerce platform. Not only that but users will be supported by regular support along with security additions.
Magento provides websites the highest performance to enhance the customer experience, including stability, page load speed, and a host of other activities.
Its multitasking feature is very user-friendly, allowing you to do and manage multiple operations on the platform at the same time.
Each owner of an online clothing store will have different needs. Thus, Magento has unique and flexible customization capabilities to suit any type of user.
With Magento, you will no longer worry about users ignoring your online clothing store just because it doesn't adapt to the mobile interface.
Ease of integration is an essential factor for users to add many necessary features from third-party suppliers to their stores.
Magento is full of SEO features that help bring your website to rank higher on search engines.
Find your domain name
The domain name will be the word that users will recognize about your business after they first see it. Therefore, it should be representative of your business, unique but also short, and easy to remember. Besides, as you expand your business later, the online clothing store name ideas you choose now need to accommodate those extensions as well.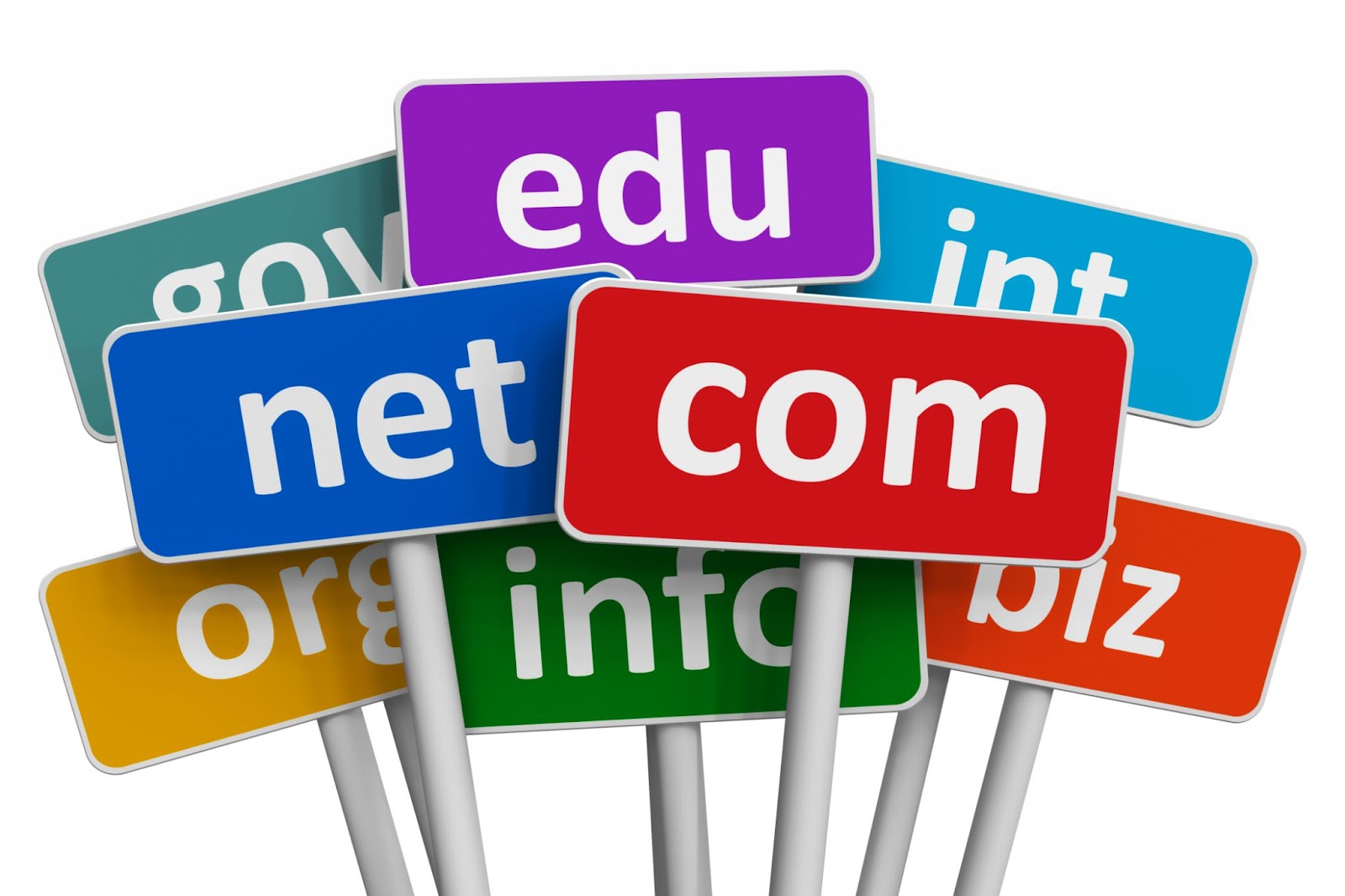 Do research before opening an online clothing store
Market
The market consists of all the factors that govern the purchase and sale of the item for which you're trading. To analyze whether the market niche you are targeting has potential or not, look at the annual sales growth as well as the difference between the supply and demand.
Products
After examining the market, you will have a broader overview of each specific clothing product. From there, choosing the items that bring the highest profit value not only in the present but also in the long term. Only then, your brand can be sustainable in the future.
Biggest competitors
Competitors are a factor that you need to consider from the very beginning because it can be difficult to compete if you don't know your own weaknesses or strengths and those of others. Whether you are a first-mover or a follower, you will have your own competitive advantages. SWOT tabulation is an old but always effective method.
Business model/fulfillment strategies
The next step after knowing your opponent is to formulate appropriate strategies, hit their weak points as well as find out the factors that you can take advantage of, online clothing store fast shipping for example. Keep in mind that your business model can change in each stage during your online clothing store's development.
Brand/company description
The brand description is a step for customers to understand and remember about your business. In other words, it represents the business and also navigates your activities along the way. Thus, analyze it carefully and convey it to your customers the most clearly.
Templates and store customization
An online clothing store template is considered a shirt of your store. It is what the customer will see, and it determines the overall look and feel of the whole website. Therefore, choose the one that is suitable for the items you are trading and the customers that you are targeting.
All eCommerce platforms have free and paid templates. Of which, the paid options allow for more customization, including fonts, colors, images, sizes, number of pages, blog pages, etc.
Products list
This step is also vital because the detail and completeness of information will directly affect a customer's buying decision. The product description should include all required parameters, price, origin, material, availability, variations, add-to-cart buttons, return policy, etc. Also, the image should be of high quality and clearly show product usage so that customers will feel more confident purchasing it.
Publish and conduct the online clothing store marketing plan
The next step in website design is to preview and publish your store. Previewing will let you know where it is flawed and where it needs to be done before letting customers visit the website. As a result, customer experience will be more guaranteed.
Along with that, you'll need to market so that your online clothing store can reach the right audience of customers. Each audience will have a different approach, so we will cover the full range of media needed for your store.
Email marketing tools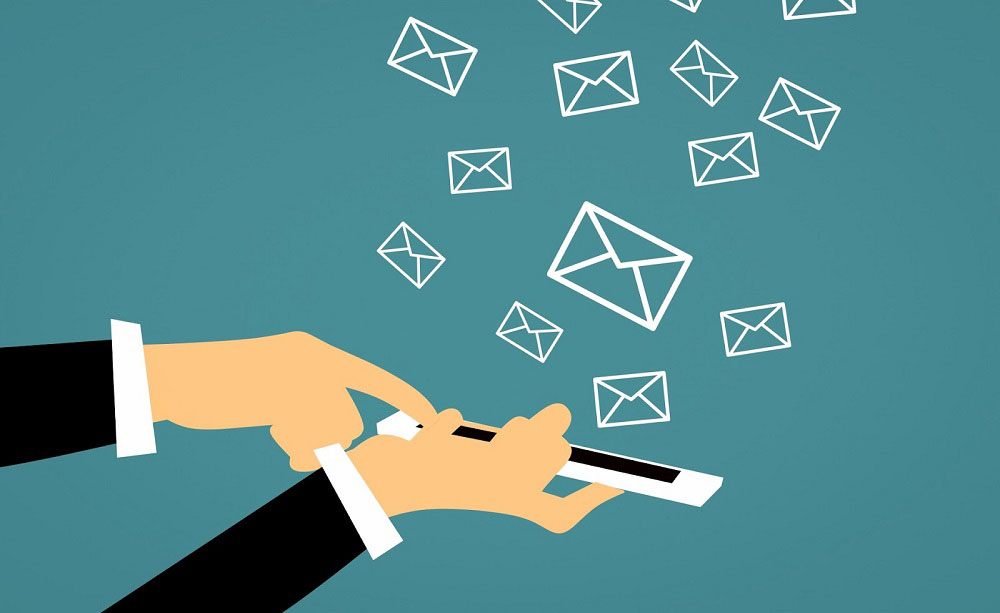 With eCommerce platforms, you can do email marketing through your store's built-in software and pay a monthly fee. Rest assured that these fees are quite low, while the effectiveness that this method brings is quite amazing. Optimize eCommerce platforms so that you can conveniently and easily track internal emails to customers, helping to attract and increase the number of returning customers every time there are promotions, such as visiting the online clothing store with free shipping. Not only that but using cart abandonment emails is also very useful, helping stores convert a returning customer amount.
Social
Social media is so popular these days that no business doesn't market on this channel. It costs more than email marketing but is much more effective. In fact, it depends on your audience. For example, knowing how to start an online clothing store on Instagram is ideal only when your customers are young. But for the most part, people will be using at least one social network application. As a result, it can strengthen your brand and product promotion to the highest degree. For this channel, you should have an online clothing store business plan on creating inspirational content and investing in visuals for better persuasion.
Blog and Content
Blogging is another powerful way for you to boost your website's visibility on search engines and increase navigation to product pages on your online clothing store. The good news is that eCommerce platforms like Magento all come with SEO elements for your article, as well as analyze how the SEO effectiveness of the article is being. However, you still need to ensure strong content elements, relevant keywords, and high-quality images.
Our last words
The online apparel market is potential, but it's very competitive. Therefore, if you want your online clothing store to stand out and make a lot of profit, you need to know the online clothing store business plan sample from the beginning. Hope that our guide is useful to you. If you need further information, feel free to get in touch with us and see what we can do for you. Like and share if the post is useful for you. Thank you.