In the world of the growing demand for specialties like IT and software engineering— combined with an eruption of talent in Asia, which has caused 'offshoring' to become the main business buzzwords. However, there's a huge question that most new business owners ask every time along with offshoring: ''What is offshoring'', '' what is its pros & cons ?'' ''How to build a successful offshoring strategy?''
In this piece, we will provide you all detailed answers to have a clear understanding of offshoring. Let's read on to find out whether offshoring is the best fit for your company.
What is offshoring?
When it comes to the question '' What is offshoring'', there are a variety of different definitions, but generally, offshoring is primarily a geographic activity. In developed countries, products are expensive because the staff required to produce and distribute them are costly. By contrast, in the developing world, a vast cheap workforce provides an easy bedrock for a low-cost economy.
By relocating factories from costly countries to inexperienced economies, offshoring takes advantage of these cost differentials in order to sell the goods back in the West at a hefty discount and profit. Thanks to technological improvements, it has been the decades of productive offshoring that has lowered the costs of consumer products such as electronics and clothing.
Offshoring does not only relate to the production of physical products but services also. Some offshoring examples such as the Indian IT industry has been powered by waves of offshoring by technological companies in the West. Therefore, with the question "Is offshoring good or bad" in this case, the answer is that going offshore helps you gain access to a large talent pool, while significantly decreasing costs makes the concept of offshoring to countries like India lucrative for businesses all across the globe. Thus, the question of offshoring good or bad is not a hard question anymore.
Examples of Companies Offshoring to Other Countries
Offshoring has benefited a wide range of U.S. enterprises, from small to medium-sized firms with just local operations to huge multinational organizations with a global reach. In addition, they have gained significant benefits by outsourcing part or all of their manufacturing or business operations.
These are some examples of large American companies that have offshored their operations:
IBM has a subsidiary in India called IBM India Private Limited with 131,000 employees. They provide consulting, software development, R&D as well as monitoring cloud-based computer systems for IBM's international clients.
General Electric – They have a research and development center in Bangalore, India which is second-largest R&D in the world. The center is responsible for communicating with GE's international branches, customers, partners, suppliers, and other technology centers.
Ford Motor Company (FMC) – Ford's IT enterprise in India offers a number of IT services, and customer support. FMC's software development center manages the company's global e-commerce operations. Its call center manages the company's entire support services for email support, live chat, and phone support.
JPMorgan Chase – JJPMorgan has offices in Metro Manila and Cebu City, Philippines. Their Philippine operations provide financial processing, mortgage operations, IT services, and call center activities for the company's retail and wholesale companies in the United States.
Types of offshoring
After deeply understanding ''what is Offshoring," we will go to the following part to discover the different types of offshoring. The companies can plan for either production or services offshoring, depending on their business needs, activities, capital budgeting strategy, etc.
Let's read the information below to understand both of these in detail.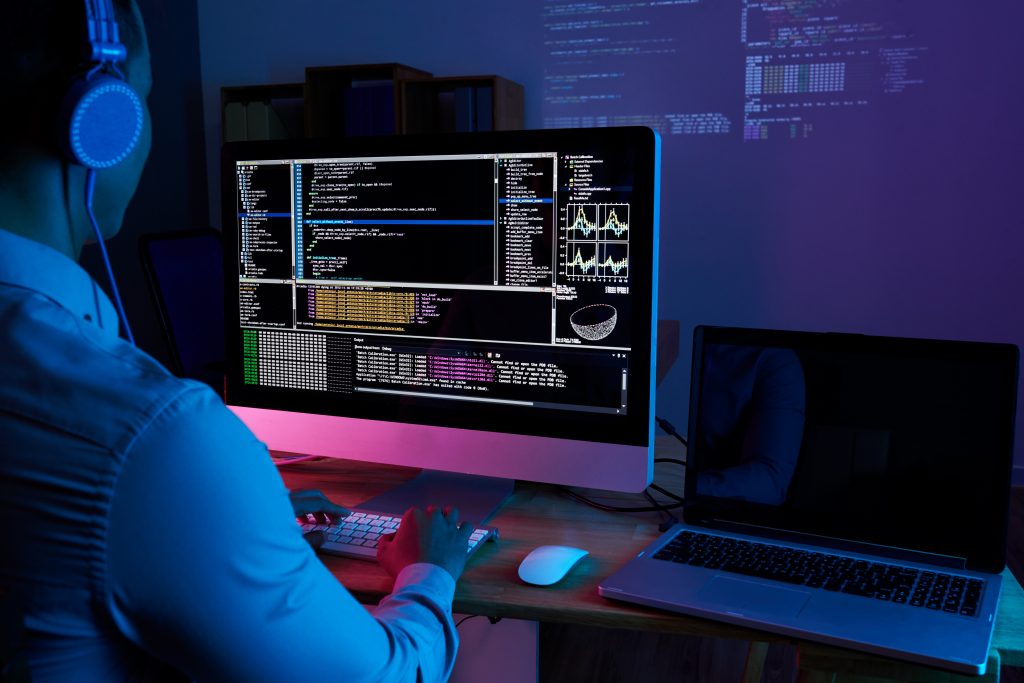 Services Offshoring
A company has service offshoring in setting up the units in other countries to carry out service-related operations such as information technology, customer care, marketing, accounting, sales, human resource, and many more.
For example, Software companies could move their R&D departments to a nation where the technical human resources are both highly qualified and relatively cheaper than the local staff.
Production Offshoring
When a company establishes its manufacturing unit in another country, to import the finished products for selling it in the domestic market, it is called production offshoring.
For example: If a business manufactures heavy machinery, it will locate its production facility in a nation where it has an optimum supply of iron and labor is inexpensive and highly trained.
The advantages and disadvantages of offshoring
Offshoring benefits
Cost Reduction: The most important reason or advantage of offshoring is to reduce labour costs and other operating expenses.
Cheap and Skilled Workforce: It is a chance to get competent and cost-efficient workforce available in a developing nation.
Concentrate on Core Business: When the company offshore its other tasks, it can focus more on its core functions.
Complete Assistance: Because the offshore team holds expertise in its field, they can provide a relevant solution to every problem related to the production or services offshored.
24/7 Operations: Another advantage is that the company can continue a 24/7 service such as customer support, which is otherwise not possible in the domestic business unit.
Tax and Other Benefits: Many developing countries will provide many types of incentives such as tax holidays, to attract companies for foreign direct investment.
Better Control: The business can ensure proper management and regulation of all its functions if it opts for offshoring.
Streamlines Process: It assures that a dedicated team is working on offshored production or services to complete the tasks effectively and efficiently.
Offshoring Risks
Offshoring services seem to be quite challenging. While relocating a part or whole business operations to another country, the management should not overlook the following risks it may tackle:
Cultural differences: Different communication styles, decision-making styles, approaches to tasks, attitudes towards conflicts – these were all cited as main cultural factors that caused a difference of opinion between the two workforces.
Long Distance Locations: The offshoring units usually are located in geographically distant locations, which makes it hard for the manager to often visit these subsidiaries.
Ethical Issues: In case the organization pays dissatisfactory remuneration to the offshoring team or if they feel that the facilities are improper, it results in ethical problems and spreading of negative brand image.
Geographical or Political Unrest: The geographical or political problems like shutdowns, riots, political instability, protest, etc. may prevail in the country where the company relocates its unit; ultimately affecting the business.
Security and Safety Issues: The company's offshoring unit mostly deals with a threat to lockout and closure if the natives find it to be harmful or unethical for their nation.
Language Barrier: When the company enters into a developing country for relocating its business functions; it finds a huge gap between its native language and the local language of the area due to the difference in language and understanding. Therefore, the company is hard to establish effective communication with the offshoring team.
Tips for Offshoring Success
Clearly Identify Your Goal
The most common difficulty businesses have is not understanding exactly which services to outsource and which partner can best provide those services. Make it clear from the beginning what you anticipate your partner to accomplish during the project. Also Be aware of their limits as well, since they may not be able to handle all of your company's problems, but rather a particular specific business process. The more specific you can be, the better your partner will be able to contribute and add value to your business.
Find a great partner
Once you've defined your requirements and set expectations, the next step is finding a partner who can seamlessly integrate with your business model. The basis of a relationship is communication and understanding, which is comparable to the foundation of a marriage. To find the best partners, search for those that are interested in building a long-term relationship with your company and who will contribute to long-term success rather than just short-term success. Here are some areas of importance when it comes to selecting a potential offshore vendor:
Financial: Be as specific as possible when it comes to pricing and service levels. Any business that can't clearly explain its services and pricing is definitely not the appropriate fit for you.
Skills: Verify whether the firm has the required expertise to complete the project at hand and, if possible, acquire references from previous projects or jobs. See how they are rated on review websites.
Vendor Goals: What are their goals? If you need fast successes to get your company through a difficult moment, you definitely don't want to sign up with a vendor who would tie you into an expensive long-term deal with little added benefits.
Country Analysis: Knowing where your job is going and how the business and political environment contrasts are important. Some nations have made greater investments in specific industries than others, and as a result, foreign businesses doing business in those countries face fewer restrictions and regulations.
Use the time zone differences to your advantage
Time zone differences are a significant barrier to offshore, but it's up to you as the manager to decide whether or not that's a benefit.
Take this to your advantage by planning activities that overlap so that employees can see more of your service or product. When something goes wrong, clients may expect to speak to a professional who is familiar with the system rather than a contact center operative. As a result, you save money by not having to pay for after-hours or on-call services.
Don't just agree in general on what needs to be done, but then leave it up for discussion during the implementation- sort this out before the start! Work with Jira, Trello, and other collaboration platforms to fully automate your team's processes as well. Introduce basic retrospectives and reviews of your team's work to make the most of your team's expanded capabilities.
Overcommunicate
When dealing with remote teams, it's common for communication to go neglected. Offshoring makes it more difficult to travel around for updates than it is in an office environment. It's not enough to hold meetings once a week or once a day. Engaging developers one-on-one may be quite beneficial in ensuring that they complete the task and assisting them when feasible.
Regularly visit offshore locations
Visit your offshore office and create a get-together for your staff as another method to keep in touch. Your yearly appearance might help you build stronger ties with your employees. It's also a wonderful chance for you and your team leaders to do strategic planning and learn more about each other.
Which wins the battle of offshoring vs outsourcing?
Finding the right balance between distributing core and non-core competencies of a business is always difficult. Both outsourcing and offshoring have their own pros and cons.
For short-term projects that don't last for more than a couple of months, a high-quality outsourcing provider is usually the strongest option. The third vendor will help you solve the task in the most effective way at a reasonable price.
However, if you're a company looking to enhance your operations by building a team hand-picked from a deep pool of talent – while you still want to complete control of the process, then offshoring is the way to go. Although there are some challenges that you must overcome, the result is that you get to work with a team that you can call your own.
Final Word
Hopefully, this blog can help you discover all aspects of '' What is offshoring''. If you are searching for a reliable partner who knows how to leverage offshore outsourcing to grow your enterprise, we are here to help you. Magenest is proud to be a one-stop digital agency with 6+ years in business. We have helped brands transform their digital presence through our full-stack technology pack with Odoo, Adobe Magento Commerce, Salesforce, and Amazon Web Services. Let's Contact us to learn more about our available offshore outsourcing solutions – we look forward to a long partnership and attaining your business goals at the same time.