Production offshoring means that you relocate some or all of your manufacturing processes to another country. This trend has become a popular trend in the last few decades since labor costs in countries such as China, the Philippines, and India were cheaper than those in the United States and Europe. Also, there are a lot of factors that have changed since offshoring became popular. From this article, we hope you will have a better idea about the offshoring advantages and disadvantages to your business in the world of technology.
Offshoring advantages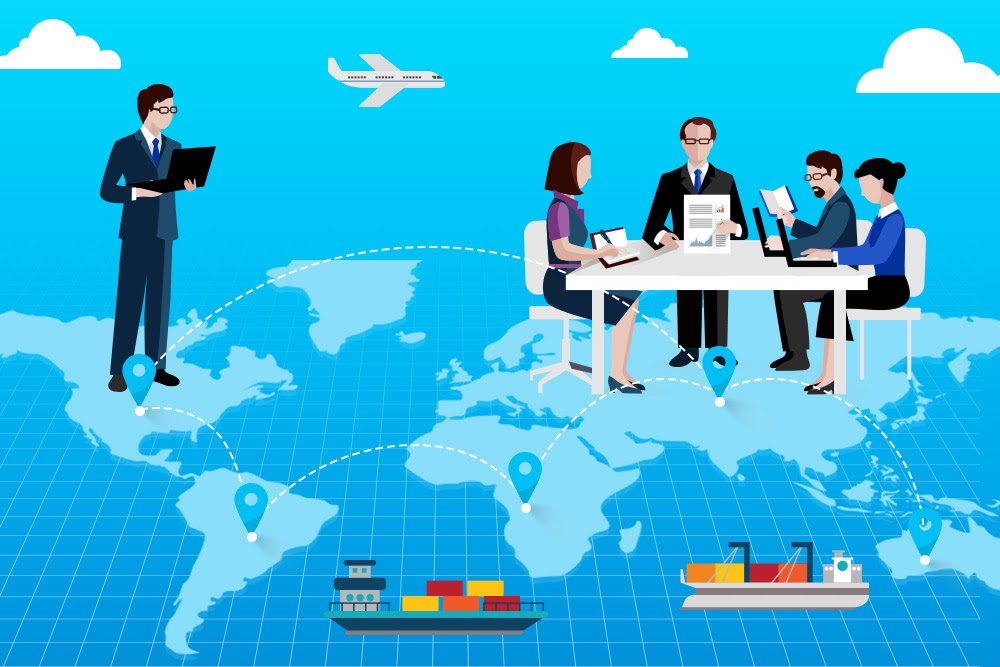 A decrease in labor costs
In recent years, many countries in Asia have become destinations for offshoring. In simple terms, it is much cheaper to pay employees from countries in Asia than to pay employees in Europe or the United States. With offshoring services, businesses can completely solve tasks with lower labor costs. This is especially important for labor-intensive businesses such as manufacturing and service jobs where reducing labor costs can help reduce operating costs, increase revenue, and maximize income.
Also, training costs decrease significantly. If you set up an in-house developers group, you will definitely pay a fee for additional technical expertise to your staff, research, and development. If you offshore these tasks, these costs are also drastically reduced. This is one of the key elements of offshoring advantages.
Beyond this, tax costs and financial incentives also decrease. Businesses can also save from lower costs on taxes, Social Security benefits, health insurance, worker's compensation, and other related expenses. Moreover, infrastructure and materials costs are also low in developing countries, which helps your business to be cost-effective.
Access to skilled labor
An important key of offshoring advantages is that businesses can have access to talented, highly qualified, and experienced human resources. Human is the essence of any business project, business, and system. By choosing an excellent offshore team, your project is handled by a team of skilled professionals.
Specifically, countries like China, Vietnam, and India have a large number of developers with highly regarded expertise. In particular, the information technology labor force in Vietnam in recent years is always highly appreciated: Top 10 countries with the most graduated engineers, Top 7 countries in Asia with the highest average EF EPI, Top 5 Asian countries with the fastest improvement in English skills, Top 10 Asia Pacific countries with the highest Human Capital Index.
Therefore, when offshoring is done, you can free up the workload on your current employees. The company managers can use more of their available resources to focus on the core of the business, which enables companies to expand the range of services or products they offer.
24/7 availability
One of the offshoring advantages is the ability to operate 24/7. Offshoring to a country in Asia like Vietnam, located in a different time zone, gives businesses an additional advantage of getting the most out of 24 hours a day. Since your night is their day, your partner can take over and resume work even after your employees go home and go to bed. They can complete important tasks and return them for your review the next day. So the benefit of offshoring here is that you get more tasks done in a day, increasing your overall productivity. 24/7 customer support is a dream come true for your clients and this can be fully realized through offshore IT outsourcing.
Reach new markets
Coming next in this list of offshoring advantages is reaching new markets. When you are offshoring your business to other countries, you can work closely with professionals who can help you market your products to a new audience. Working with a team of highly qualified professionals, the job processing is done quickly without any obstacles, which means that services are provided faster and more efficiently. Thus, offshoring reduces transportation costs of a company.
Offshoring disadvantages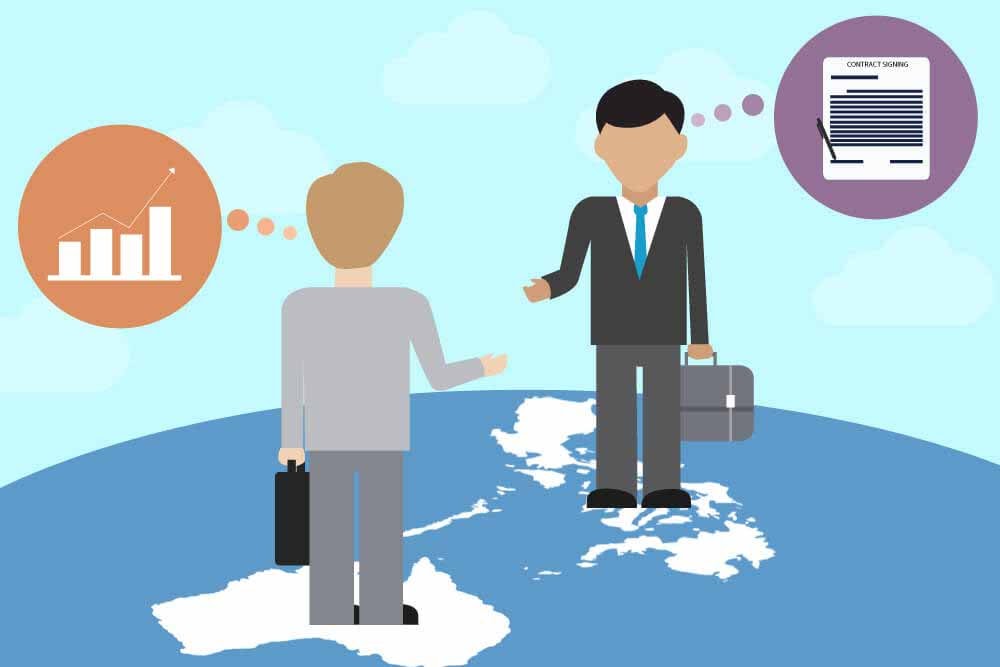 Language barriers
Many foreign countries use English as the official language in business and government transactions. But there are varying levels of English use between overseas workers and their foreign counterparts.
Culture
Each country will have different social and cultural customs. This cultural contrast can lead to misunderstandings when they are working. For example, an American executive may speak frankly, while his Filipino employee is more reserved and unfamiliar with a straightforward approach to communication. Both sides may miscommunicate what they intend to say to each other and this could lead to misunderstanding.
Increase in unemployment
When the physical infrastructures are moved abroad, there is a risk for the local workers to lose their jobs if they can not work in other areas of the company, which can negatively impact the local perception of the company.
Quality control problems
When a company offshores, one of the challenges is ensuring product quality. What the company has to face is to make sure that the product is strictly built based on the standards of the business. Even if the official company provides quality guidelines, the differences in the work culture, language, logistics, and supply chain of the country where the offshoring company is located can affect the quality of the product. complete. This happens when you choose a vendor that doesn't have proper development or is inexperienced. You can go through a supplier's portfolio to see the type of work they do and how complex it is, giving you a more objective view of their capabilities and experience.
Final Words
In conclusion, the offshoring trend will continue to increase in the tech-driven world. We hope this article is useful for you, and you have more information about offshoring advantages and disadvantages for your company development.

If you are searching for a reliable partner who knows how to leverage offshoring to grow your company, we are ready to help you. Magenest is a one-stop digital agency with 6+ years in business, we have helped brands transform their digital presence through our full-stack technology pack with Odoo, Salesforce, Adobe Magento Commerce, and Amazon Web Services. We will provide you with these great offshoring advantages and minimum all the disadvantages. Let's contact our experts to find out what values we can bring to you and your business.