After a year of rumor spreading that Magento would be separated from EBay, the spit announcement may not come as surprise to many of those in Magento community. In fact, EBay finalized a deal of $925 million dollars to sell EBay Enterprise including Magento to a group of private equity investors in November 2nd.
Just travel back in time, in 2011 when EBay acquired Magento as a part of GSI Commerce for $2.4 billion with the hope of competing against Amazon. However, EBay has moved to many directions therefore lack of focal investment and resources for each of its divisions and Ebay strategy for Magento has always been questionable. That explains itself that Ebay wants to focus on its marketplace and need to reallocate its resources for the sake of its priority – the marketplace. Another reason for the split is the slow growth of each unit within the Ebay organization. It's safe to say that Magento didn't get enough attention under EBay empire as marketplace has always been the number one focus of the corporation. Although Magento revenue still reaches $100 million annually, the market share still one of the largest as Magento platform monitors more than 240,000 stores but the grown rate has decreased comparing to the previous period. All of that is the indication that it's time to separate from Ebay so that Magento can develop for its own goals.
New owners – new strategy
Discussing a little bit about the new owners, they are a consortium of financial investors including the Permira Funds, a London-based private equity investment group, and Sterling Partners, a Chicago-based private equity firm. Under these new owners, Magento has the opportunity to launch as an independent company again because Magento is now having enough capital, support and resources as Mr Mark Lavelle – former vice president at eBay Enterprise and new CEO of Magento – stated.
Under the new owners, we can have high hope that Magento will be blooming with new goals and new tactics in order to compete against other competitors. As Permira Funds and Sterling Partners take over the company, the new strategy is capable of exploiting the potential of Magento. Being an independent entity, Magento can be more consistent with its own goals and interest. Moreover, with all the resources centered for its own, the company can focus to serve its development. For now, the company is dedicating for the development of Magento 2 following the launch in November 17th. One of the biggest challenges is to satisfy the customers with Magento 2 by ensuring that the extensions are updated and available. Also, according to the new CEO, the company will put more marketing effort to highlight Magento as an open source software which allows entrepreneurs to tailor and monitor it on their own application and usage.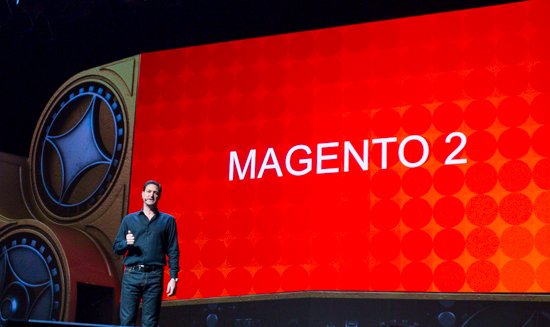 Market segmentation: As for some forecast on Magento future moves, Magento is expected to stay focusing on medium to large size business. The range of business can be between $25 million and $100 million in annual gross merchandise volume. The reason being that many of current Magento customers fall into this category such as Chopard and Rebecca Minkoff. Also, Magento is already equipped by features which serve the best for bigger retailers. The platform offers various tools and functions to promote business such as layered navigation, favorites, product comparison and SEO performance.
Changing marketplace operation: Another direction that Magento may follow is to change its marketplace application. For current market place situation, the company only plays as a module exhibition but all transactions takes place on developer's servers. Thus Magento doesn't exploit the potential of this multi-million dollars business and its connection with the end users is loose. However, the situation is changing now as Magento makes its move into Marketplace management. Magento Connect may turn into an actual store where purchasing transactions take place and Magento might charge a relatively large amount of commission from developers. By this way, Magento will be able to guarantee the quality of what it delivers to the customers along with improving its reputation and achieving higher bottom line revenue. As developers, we see it as an opportunity and threat at the same time. We must put more effort on developing our module to ensure it will satisfy Magento criteria; however, once we break the barriers the market becomes less competitive since not all developers can enter the pool. As for end users, this operation method enables you to access trust-worthy module and protect you from inferior one.
Competition: Furthermore, what urges Magento to change is the fierce competition in e-commerce platform market. In all four biggest e-commerce markets which are US, EU, Canada and Australia, Magento loses its market share to other competitors such as Woocommerce and Squarespace. According to a Builtwith research regarding websites using E-commerce technologies, Woocommerce and Squarespace together hold up to 50% of the market in the US in particular and share a significant portion in other markets as well.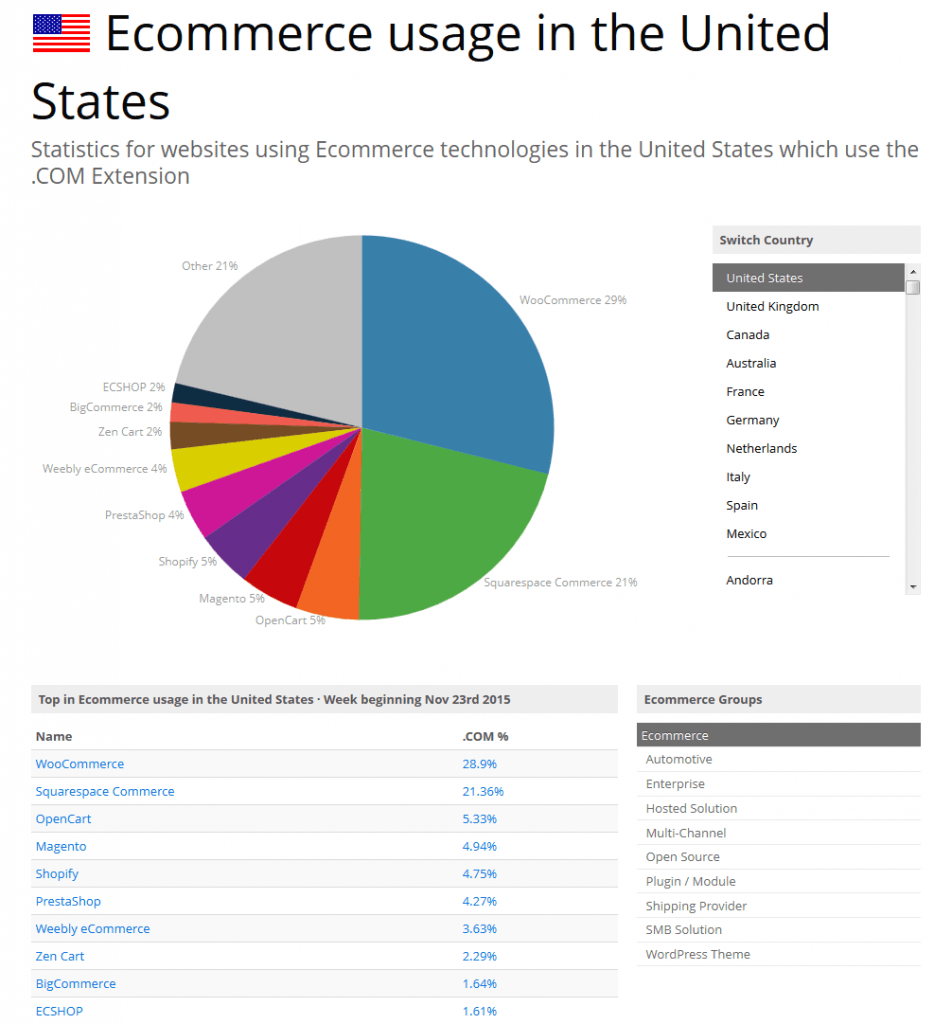 The rise of M-commerce: Mobile commerce is growing at a staggering rate with Mobile standing for 29% of e-commerce transaction in the US and 34% globally; these numbers are expected to reach 33% and 40% by the end of this year. Thus, Magento jumping on the bandwagon of Mobile commerce and cloud technology is what we can foresee as the world now is viewing those as a prominent land. People become more and more replying on their mobile devices, store owners are required to turn their site into a mobile friendly place to capture more sales. Hence there is demand from customers and there is supply from Magento.
Above forecasts come from my personal perspective, we'll see how it turns out sooner or later. Magento may face new challenge after stepping out of Ebay shadow; however I express my positive thought about the spit and expect a fresh start for this new chapter of Magento.