Mobile commerce is growing
Nowadays, according statictical results, the average American spends roughly 34 hours/month on their smartphone. Furthermore, even among traditional shoppers, roughly 80% of smartphone-owner admitted to having tried online shopping at least once. Finally, consider that almost 70% of mobile commerce searches led to the purchasing of a product within an hour, and it is not hard to see why I believe that ecommerce sites already provide an invaluable asset for all those willing to invest in them.
In 2015, there will have more than online shoping on your phone. The found mobile ecommerce traffic overtaking computers and increasing more and more, you can see that focusing on the mobile experience is becoming difficult to ignore. In mobile commerce, the retailers can give consumer what they want, when and where they want it.

There is 4 m-commerce trends are emphasized in this year:
1. Optimized mobile web
2. Mobile payment credit card
3. Easier mobile app conversions
4. Greater focus on the core product
Optimized mobile web
Every designed to account for different screen sizes and load times. Mobile optimization takes a look at site design, site structure, page speed, and more to make sure your consumers can go to store webs in easiest way.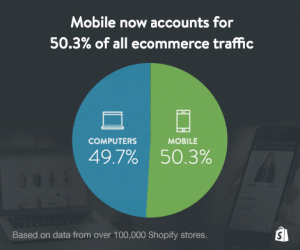 Mobile payment credit card
Just as the magnetic strip revolutionized payment by plastic credit card, Near Field Communication (NFC) and other fast-evolving technologies will facilitate the move to payment using mobile technologies in 2015.
NFC chips inside most new smartphones transmit customer payment and banking data when scanned on a reader. Unlike a credit card, smartphones can include interactive payment processing and other financial services.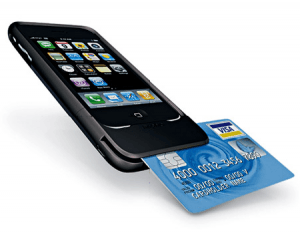 Easier mobile app conversions
Many of today's small businesses are eager to build their own branded mobile apps. While these apps aim to drive customer engagement and sales, the costs often outweigh the benefits in terms of conversion rates.
In-app conversions were so low because apps didn't support links and couldn't bring users directly to a company's webpage. This is why business should change mobile app becomes more conducive to mobile sales.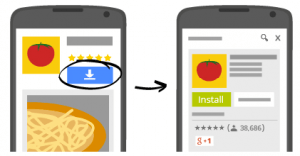 Greater focus on the core product
The most success in businesses that they focused on their core business. They recognize and participate in some of the mobile trends that are changing their businesses, like online ordering, social media marketing and review sites, but their energy is spent, first and foremost, on making great product and providing great service.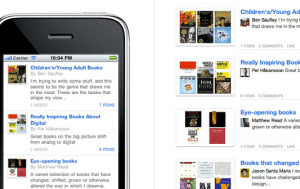 Now you can see, technology always changing, the traditional ecommerce – purchases made on desktop and laptop computers – is not enough for your business and that you should move on to mobile commerce. This is the reasons why your business and ecommerce venture should be mobile-friendly. Therefore, the products that we develop base in Magento and Woocommerce platform must be in accord with 2015 mobile commerce trends. Magenest product always guarantee for update in newest ecommerce trends in the world.