Magento problems when going outside of the US border – E-commerce solutions for Australia and Singapore markets.
Magento is the first player in its homeland – The United State and North America, but how about other battle fields? Is it highlighter or follower? We shall examine Australia and Singapore to see how well Magento performs cross the Pacific Ocean.
Australia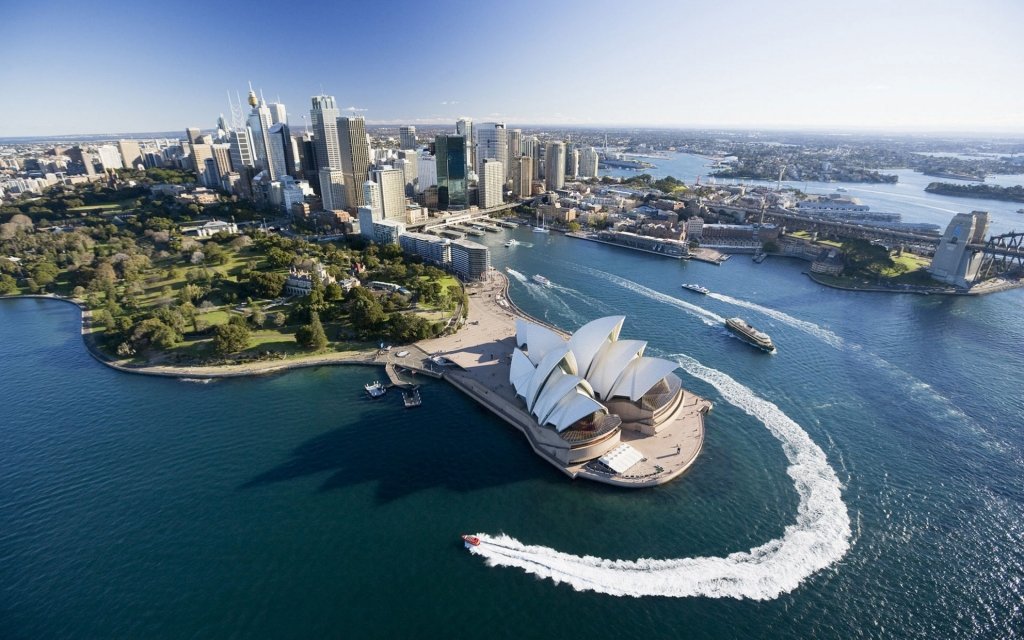 Australia is undeniable first world country with great personal income and purchasing power which make this market desirable for any firm to penetrate. So, what makes Australia market become one of the most attractive market for E-commerce?
I am going to present some of the main points contributing to the attractiveness. First of all, this market is sizeable. Australia has total population of almost 24 million people, which seems to be not that crowded as the US but the demographic structure is basically young with only about 15% of over 65 years old. Moreover, internet penetration rate is more than 90% and the average number of digital devices per person is three, which means that although not all Australian are going to shop online but most of them are exposed to and have means for online shopping. In fact, the total online consumption reached to more than 10 billion US dollars in 2015 and this number is expected to increase by more than 10% annually for the next three years. Therefore, the country was also ranked 10th in the best E-commerce market in the world. Also, the attractiveness of this market is expressed in number of online shoppers which is 14.8 million which accounts for 76% of Internet users and half of total population.
Prefer payment method: In general, payment gateway market is dominated by native born firms with high expertise of integration with local bank and currency. Visa is the most preferable payment method which accounts for more than 45% of total E-commerce transaction in Australia. Other popular alternative payment gateways are eWay, SecurePay and eMatters.
Shipment: Despite of the advance infrastructure of this country, merchants still face challenging in delivery and order fulfillment. The most widely-used shipping service is arranged by AusPost.
CRM solution: Australia is known as the motherland of Sage, thus the CRM software and other E-commerce solution from this supplier are popular in this country. Other options are Netsuite, Microsoft Dynamics and Oracle.
Main players and market share: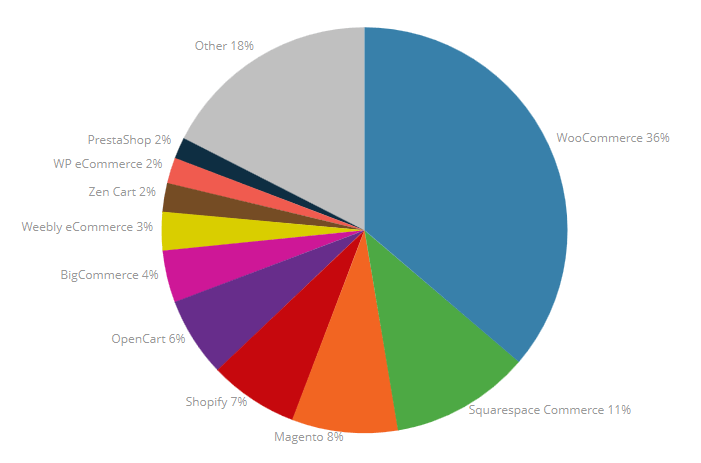 According to a statistic concerning E-commerce technologies, although Magento still holds 3rd place for market share in Australia; however, the popularity of Magento was a lot less comparing to Woocommerce with more than 36% and Squarespace with 11%.
Singapore
Singapore is described as the dragon of Asia with the high growth rate and the income per capita is one of the highest in region, also this country is a trade hub of Southeast Asia with one of the busiest harbors in the world. Moreover, Singapore's internet penetration rate is about 82% which far passes the global average rate of 42%. The total online consumption is about 2.78 billion US dollar and is expected to grow rapidly in the next period. And up to 60% of online sales come from cross border transaction.
Prefer payment methods: Common payment methods include credit card, bank transfer and third party involvement – payment gateway. However, it's so often that online stores offer cash on delivery for domestic order. Though Paypal is still a favorite payment gateway for start-ups; a lot of mature E-commerce sites prefer AsiaPay and NETS.
Shipment: SingPost is an absolute number 1 shipping option in Singapore which allows integrating with online platforms. Another reliable delivery firm is Ta-Q-Bin.
CRM solution: Softwares from SageCRM and Netsuite are vastly applied in Singapore. Besides that, Singaporean store owners also often use CRM system from regional suppliers.
Main players and market share:
The most popular platform for E-commerce in Singapore is Woocommerce with 43% of market share. Magento is the second runner with 13%, not much less than Magento, OpenCart keeps the third place with more than 12%.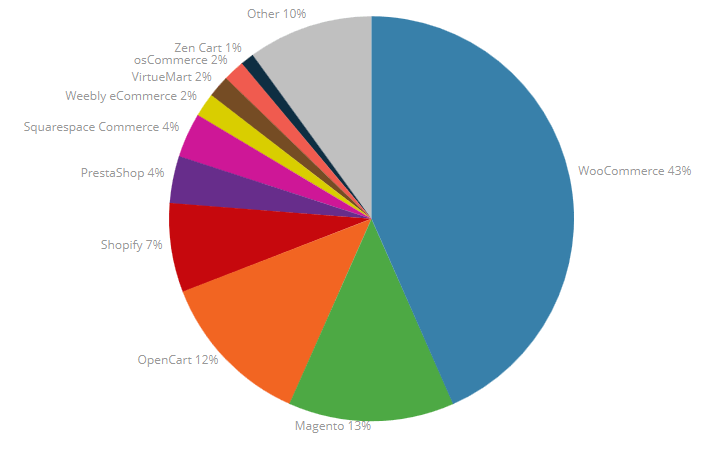 Disadvantages of Magento in these markets
In my opinion, the reason why Magento doesn't perform better than competitors, despite of it advanced utility, is because of the lack of localization when Magento enters these markets. As we all know, Magento is an American born firm thus its built-in E-commerce solution is mostly for American use. And when it comes to other markets such as Australia and Singapore, this platform may cause inconvenience for local entrepreneurs due to the shortage of E-commerce solutions such as shipment and payment gateway.
One of the characteristics of E-commerce is that most of domestic shipments for e-retailers are arranged by local posts. For example, AusPost is number 1st service supplier in the region because they have subsidiaries everywhere in the country. Meanwhile, Magento only offers built in shipping solution by American logistic firms such as DHL or Fedex which may run well on the city but less than perfectly in remote areas. That is totally a drawback of Magento when native merchants consider using this platform for their e-business because they may face challenge in delivery and order fulfillment. For those who run their businesses on Magento platform but still want to use shipping service from local logistic firms, further customization is necessary.
As for payment problem, local payment solution is more useful while dealing with local banks and currency. Whereas, the available payment gateway in Magento is PayPal which doesn't have market expertise compared to local firms in term of integration with the local bank. For example, SecurePay, a payment gateway company under AusPost, has connections with more than 20 banks in Australia which allows easier and faster transactions. Also, Paypal is not in the top three most popular payment gateways in this country.
Up to this point, maybe some local entrepreneurs will think about staying away from Magento, but don't jump to any conclusion too soon in case you miss the advantages of this platform. Well, you definitely want to utilize the best of Magento and expel all the disadvantages, how can you do that? We give you the answer. Magenest is developing CRM, shipment, and payment solutions for eBusiness in Australia and Singapore. Our team dedicates our energy to leveraging your businesses by creating the best integrations between Magento 2 and AusPost, Sage, SecurePay, SingPost, and Asia Pay, and developing the best Magento 2 websites. Our projected launch is at the end of the first quarter of 2016; stay tuned for the birth of these prominent modules.