They say, "service workers have to please everyone," and that is never truer than in the customer service environment. In a day, customer service employees face a multitude of difficult situations that their customers encounter. If they have the experience, it will be very easy to deal with those issues. However, for newcomers or those who have to deal with demanding clients, at this point, they will need help from their supervisor – a customer service supervisor.
So what is the customer service supervisor objective?
He is the one who not only builds a robust and experienced customer service team but also ensures good interactions that help retain customers.
But don't equate a customer service supervisor with a customer service manager. Their customer service duties are comparable in some ways, but they do not stand on the same ladder.
If you want to set the goal of becoming a successful customer service supervisor, you need to have a good understanding of the work you will be doing, customer service supervisor duties when problems arise with your customer service department, as well as differentiating your roles with a customer service manager's. But don't worry too much when all you need is in this article. Rest assured that the customer service supervisor job description only takes you less than 15 minutes, and in the end, you will have a lot to prepare yourself before applying for a customer service supervisor position.
Let's get started now!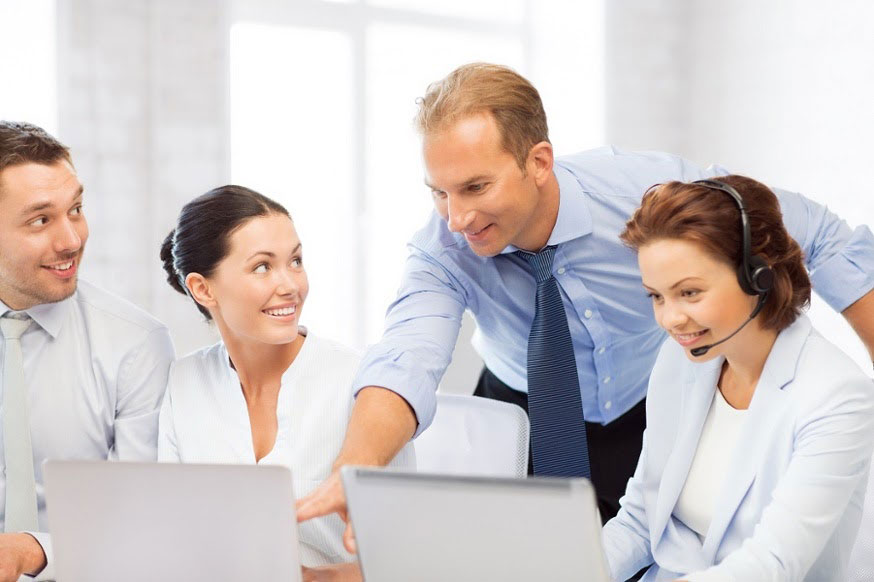 What is a customer service supervisor?
Customer service staff is certainly no stranger to you. They can be the operator or the employee at the store, etc., who directly receive contacts from customers about the company's products or services to respond to them.
What about the customer service supervisor?
He is the one who directly monitors, guides, and supports those customer service representatives to perform their jobs well. The number of supervisors in the customer service department will depend on the size of the company and the role of the department in the overall business activities. The supervisors can be trained up from the top experienced customer service employees or hired separately.
Customer service supervisor vs. customer service manager
There are many similarities between these two positions, but you will need to distinguish them in order to comply with the duties of a customer service supervisor. Compared to a customer service manager, a supervisor will have a lower title and be monitored, managed by this person in the customer service department. The manager will manage his entire department, plan to add or reduce staff, and be able to make investment decisions, etc.
Meanwhile, the supervisor will supervise and assign tasks to customer service representatives who communicate and respond directly to customers. From there, he will synthesize and report to the manager or the board of directors (if the customer service department does not have a manager) to plan to improve the service.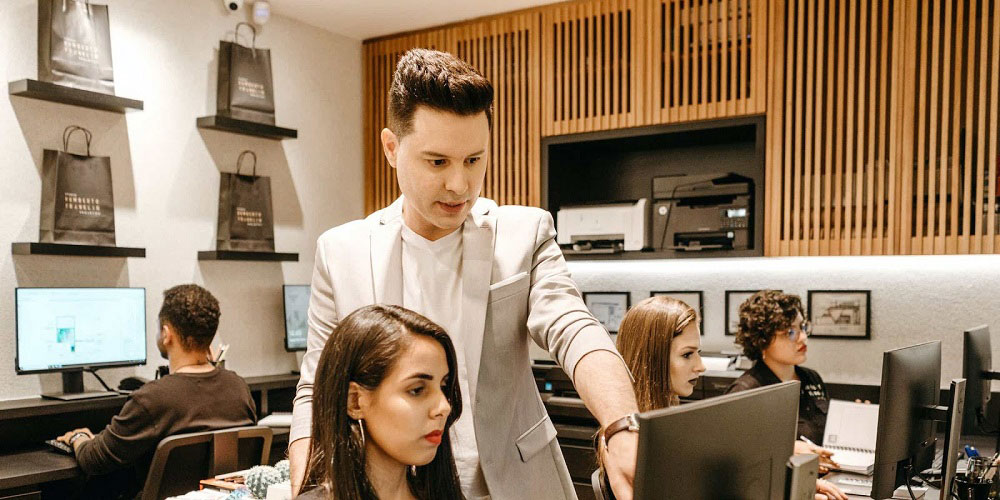 Customer service supervisor duties and responsibilities
Managing customer service staff here means that you will hire entry-level staff and train them to ensure they understand the nature of the job and adhere to established rules. When the work or products, services of the company have any changes, your customer service supervisor responsibilities are clarifying and updating it to them.
In addition, you will track the working process of employees regularly for the first time to support the consulting work for customers, evaluate their performance, to adjust training accordingly.
To know the customer service representatives' work performance as well as the quality of customer experience, you will collect customer reviews, complaints, and inquiries from calls, emails, messages, etc., between them and customers. From the collected information, you aggregate them and put them into specific customer experience measurement tools to analyze, then report to management or your customer service manager.
Plan to improve or promote the quality of customer experience
After you have the performance of the customer service team, you need to come up with a solution to backlogged problems or continue to promote the advantages in the stages of collecting complaints, handling problems, and support the clients to help them to calm down, etc. From there, you give answers to a set of frequently asked questions and update customer service representatives, report to management and relevant departments to improve product, service, and customer experience quality.
Combine with other departments
To be able to provide timely feedback and solutions for customers, the customer service supervisor needs to communicate and cooperate with relevant departments, such as the customer experience associate, sales, marketing, shipping, accounting, etc. and update your staff.
The salary of customer service supervisor
In the United States, in particular, the salary of customer service supervisor is between $34,000 and nearly $50,000 a year. In particular, large states like New York, Washington, California, Florida, and Connecticut have higher wages than other places.
Customer service supervisor skills and other requirements
Required skills/abilities
Management and supervisory skills
The responsibilities of a customer service supervisor are closely monitoring how your team works to improve customer service efficiency and quality. Therefore, you need to be skilled at analyzing metrics like customer satisfaction, customer service staff's response time, time for customers to wait for them to solve problems, etc. From there, you can determine performance and create interactions, support employees when any problem occurs.
Verbal and written communication skills
This is also one of the essential customer service supervisor skills to practice if you want to enter the industry because what you say and write is the process for customer service staff. You need to be skillful in communicating so that they can understand how the customer's problem can be solved while maintaining a stance. Good interactions with employees and customers will help ease the relationship between them and create success.
Understanding of customer service principles and procedures
When you are in a position to instruct and supervise customer service staff, you will need to have extensive knowledge of the field you are doing, namely principles and procedures, to make the right decisions and solutions. Additionally, not all problems are equally solvable, requiring you to be flexible in analyzing and applying these principles.
Although the details are just small pieces of the puzzle, they play a vital role in turning the matter into success. Customer care work requires no potential mistakes, so employees will need to be organized with a high level of accuracy to every detail.
Ability to face any kinds of problem
When doing the task of customer care, any employee and supervisor need to be familiar with all levels of problems, from easy to complex. From there, when faced with a new case, you will calmly follow the standards and processes set, making the job smooth and free from bottlenecks.
Ability to train and mentor customer service workers
If one person knows how to talk to customers well but doesn't know how to inspire and train others, he will forever be just a customer service worker. On the other hand, when you know how to supervise and support people to advise customers, the job will follow the track with high efficiency.
The source of customer information is so large that you will need electronic devices like computers to store it. Not only that, but technology also plays a role in helping you monitor and analyze the performance of customer service staff in both specific and comprehensive ways. From here, you can give solutions for problems to improve the quality of the customer experience.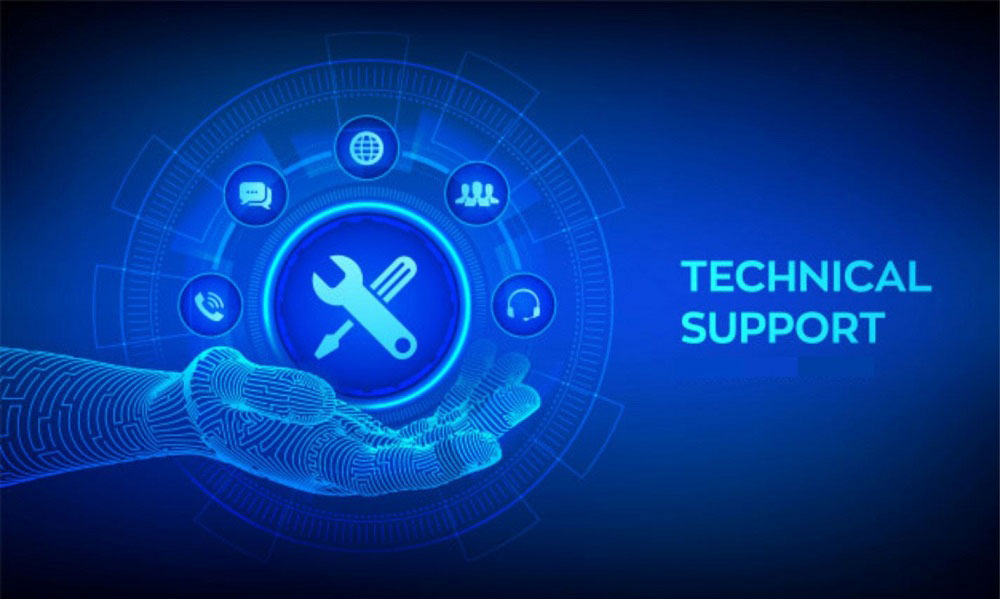 Education and experience
In terms of education, normally, you will need a high school diploma. Otherwise, you may replace it with GED or suitable equivalent certificates.
In addition, depending on the specific company and industry you want to work in, you will likely need a training certificate in that area, for example, beauty, games, or insurance, etc. Although you will coordinate with other departments of sales or marketing, it doesn't mean it's not necessary to have knowledge of your company's product or industry. Consequently, thoroughly research and prepare knowledge about the types of products that you will support customer service staff advise clients.
Besides, the number of years of experience in the equivalent position before determines your salary range. Therefore, if you do not have experience as a supervisor, it is okay, as long as you have prior customer service knowledge and experience. You will receive training for a beginner salary.
Final words
A customer service supervisor is a person who shapes the organization, accuracy, and meticulousness of a company's customer service department. Moreover, customer service supervisor duties and responsibilities are keeping the balance between their employees and customers skillfully and prudently to ensure success. If you want to be a strong customer service supervisor in the future, don't forget to improve yourself with the experiences, skills of a customer service supervisor, and requirements we listed for you above. Feel free to contact us or visit our blog for further information. Like and share the guide if you find it useful. Thank you.