The customer service manager is a great job to get in, especially since it's more essential than ever for organizations to take a customer-centric mindset. If you're already in a customer service role and want to advance in your job, or if you're wondering whether a customer service role is right for you, let's jump on this blog and you will find out what you need to know.
Customer service manager definition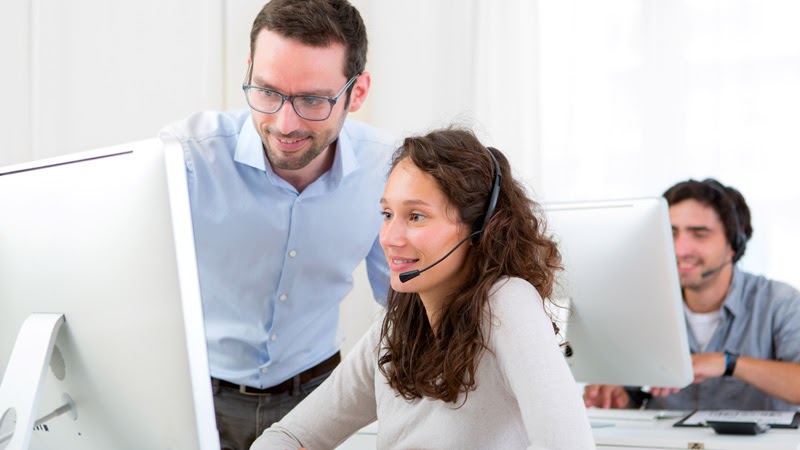 A Customer Service Manager is a person who will communicate with customers either via email, phone, or face-to-face about service or a product, plus potentially overseeing a team of Customer Service agents. The manager has to make sure that the needs of their customers are being satisfied and aim to provide and promote excellent customer service throughout the organization for which they work. They will ensure that service standards are being met and manage the customer service team.
Role and duties of customer service manager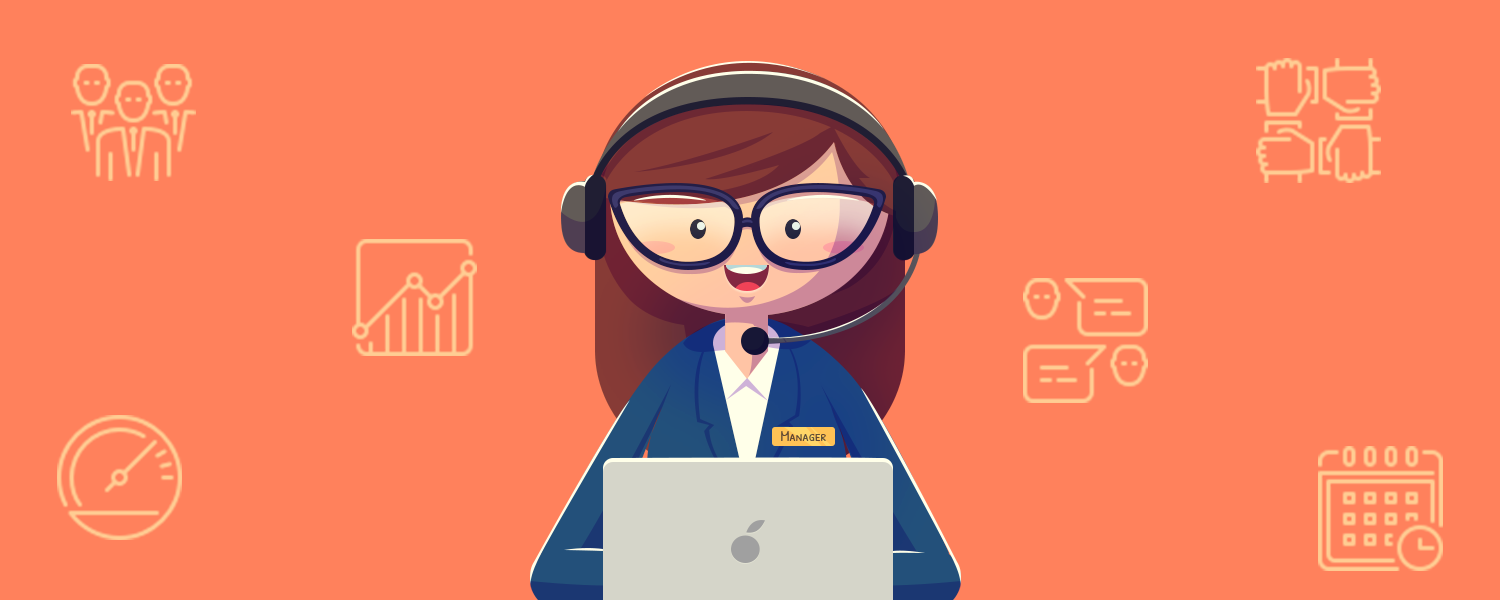 Role of Customer Service Manager (CSM) primarily involves:
Manage the customer service team.
Make sure about the retention of profitable customers.
However, how do you strategize and execute these customer service manager objectives? What responsibilities fall into them, and how can you help foster progress as a customer service manager?
Build long-term relationships with high-value customers
Coming in the first of customer service manager duties is constructing customer loyalty, which is often overlooked and many brands think that it will happen naturally. Many people think that if we have a good product, our customers will be loyal, which leads to some pretty lax retention efforts, particularly when the customer has made his first purchase.
While this attitude isn't totally wrong, it's not the ideal method to build customer loyalty. Putting a customer service manager on the case will help give definition to your customer loyalty efforts and create chances to build long-term relationships. Retaining customers is one of the fastest ways to improve the quality of your marketing and service initiatives. Then, the fastest way to boost retention is to have a CSM dedicated to increasing customer loyalty.
If you're still constructing your customer base, a Customer Service Manager would pay attention to helping the sales and marketing teams to bring customers through the acquisition process. This means advising them on what kinds of promises are good for them, and the way you build customer expectations. If issues arise later on, you won't have to battle against false promises or high expectations.
When you are in a more big company with a solid customer base, some of the CSM's roles will evolve into customer loyalty initiatives, which means that a CSM is required to design and execute retention campaigns, or personally handle issues that high-value customers experience.
A good CSM will know that his role is never stagnant. CSMs must constantly assess the maturity of the business as a whole and adapt their everyday duties efficiently. When your CSM can pay attention to building customer loyalty in all areas, you're opting to not leave this huge moneymaker up to chance.
Manage the efficiency and effectiveness of your support team
One of the primary customer service manager duties and responsibilities is ensuring that support staff get the training they need, remain loyal, and stay equipped to take on new problems as they arise.
A Customer Service Manager is responsible for hiring, training, and supporting employees, which allows the team to execute every task. The Customer Service Manager can keep your team accountable toward their targets and eliminate the requirements for your representatives to help with operational tasks. This makes sure that everything will run smoothly and no one is overworked.
The Customer Service Manager's role in the support team comes with three main areas:
Step in on customer support calls or emails when needed.
Back your employees whenever possible.
Handle operational duties and alleviate administrative tasks for the support team.
Set objectives and execute your support strategies
A Customer Service Manager is also responsible for setting targets that direct customer support initiatives. This is a crucial element of customer support success as it helps you see not only where you are but also where you need to be. When you know your customer service goals, keep in mind that they require to stem from detailed customer research. If you go based on your feeling rather than your thought, you'll likely hamstring long-term success. Moreover, it also means that the CSM has to understand your customer problems, company vision, and which goals need priority status.
Some examples of customer service manager goals for a CSM include:
Increase customer satisfaction rates from x% to y% by the end of the year, determined through CSAT surveys.
Raise dramatically the support tickets managed by your team by 20%.
Keep in mind that these customer service manager objectives should be a mixture of the big picture and small picture efforts. Paying too much on either could backfire and leave you wondering where you went incorrectly, which means you need to set objectives for both your team and individuals within the team. This maximizes your opportunities for success and helps you to keep the whole picture in focus. When done well, everyone can work toward a greater business vision and work together to achieve tangible and effective objectives.
Lead the charge of customer-centric culture
Many businesses realize they need good customer service, and put many strategies to help resolve customer problems. However, many strategies fall short because they stop at simply providing customer service. You need to take this strategy a step further and make sure that your entire company is customer-centric. This is where a customer service manager is crucial, and it is arguably the CSM's most important responsibility.
Everything they do, no matters loyalty or team-focused, should be with the target of building a customer-centric culture.
And as the leaders of the customer-centric culture efforts, CSMs are responsible for laying the solid foundation that the company is built on. When executed properly, they'll help to improve revenue, loyalty, and customer advocacy.
This process can be divided into four stages.
Firstly, a Customer Service Manager will help marketing teams, sales teams, and the company leadership to understand how to target the right customers.
Then, CSMs help build support efforts that are responsive to customer demands, which requires collecting and implementing customer feedback.
As engagement improves, the CSM can then pay attention to crafting an emotional relationship between the business and the customer, which leads to loyalty and advocacy.
Finally, they can use customer feedback and engagement to help direct new initiatives in the organization that solves customer issues.
In this way, a CSM acts as the official representative of your customers and steers the organization in its efforts to put the customer first.
It will of course take time to implement, but the loyalty and innovation brought about by the effort are worth the investment.
Customer service manager skills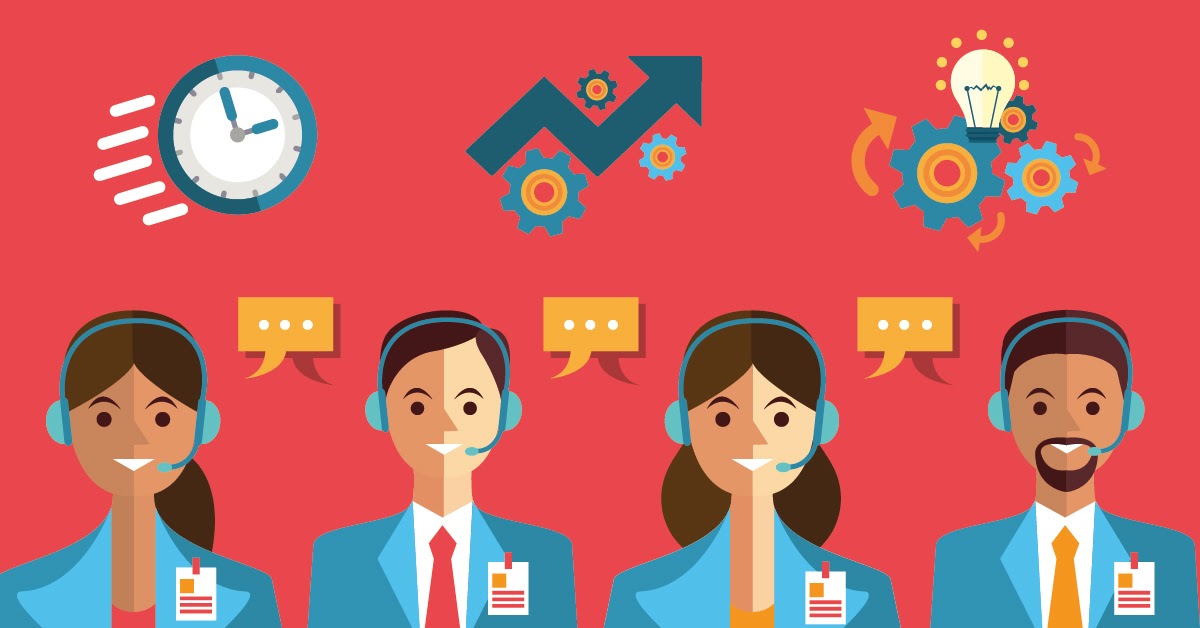 These are some typical skills of a customer service manager:
Listening skill, which helps you to understand exactly what customers need.
Problem-solving skills.
Communication skills that enable you to inform, help and advise customers clearly and to liaise easily with other professionals.
Motivational skills and to be able to supervise and lead a team of customer service assistants.
Confidence, tact, and diplomacy, patience, politeness, when dealing with hard situations.
Planning and organizational skills to develop customer service policies.
Creative thinking and to be able to have new opinions to make customer service standards better.
Good personal presentation, particularly when face-to-face with customers.
An ability to work well under pressure.
>> Must read: 20 Indispensable Customer service skills list you should know
Customer service manager certification
Although this field of work is open to all graduates, the following degree or subjects may improve your chances:
Consumer studies.
Business studies.
Marketing.
Management studies.
Some staff may prefer students from subjects that are relevant to their particular sectors, such as retail, hospitality, or financial services.
People without a degree or HND also can enter into customer service management.
Some managers work their way up from roles such as customer service assistant, having customer service manager training, gaining relevant qualifications, and experience when possible. Then, they may find themselves being promoted to team leader and on into a management position.
A postgraduate qualification is not required.
E-commerce customer service manager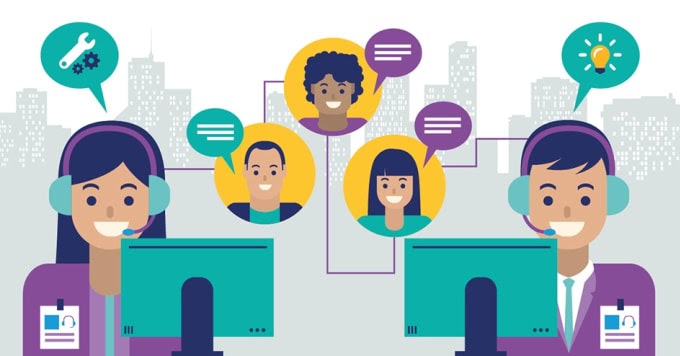 The Customer Service Manager eCommerce is the "subject matter expert", from a company, operations, customer service, and consumer affairs perspective. The Ecommerce Customer Service Manager will bring many aspects of support, from building scripts for phone/ email/ online chat to driving initiatives to improve every process.
The eCommerce Customer Service Manager will supervise the day to day operations of the Consumer Affairs Representatives. They will conduct ongoing refresher courses as well as formal training sessions upon initial hire. They will evaluate and analyze systems such as email and chat service to make sure it is being used to its maximum advantage. They are responsible for reporting on productivity and react accordingly. They also utilize customer service and web technologies to raise consumer satisfaction and are responsible for the everyday administration of Live Chat tools and other web-based consumer Affairs technology.
Ecommerce Customer Service Manager's work usually related to these activities:
Understand the Scope of Customer Interactions: Engaging in Ecommerce is much different from traditional brick-and-mortar retail and services delivered in-person. Digital businesses are also global businesses that usually cross all of the political, cultural, and language boundaries and modern e-commerce is a lot more than sales and taking orders on the web. Your customers expect you to understand their unique demands by the way you interact with them. The eCommerce Customer Service Manager will deal with this task based on the unique company culture and business strategy, which will help you seek to both meet customer requirements and gain the edge over your competitors.
Develop a Multi-channel Engagement Strategy: E-Commerce doesn't just mean having customers do things via a website, it means using technology to help you interact and engage with them in various ways. Technology may take many forms including phone, chat, mobile apps, online marketplaces, websites, email, and social media. Each of these allows you to interact with customers differently, thus a customer service manager will choose the right tools and techniques to match the business communication needs.
Make Interactions After Making Sale: Customers expect their e-commerce service experience to be consistent throughout all the interactions they have with your company, not just pre-sales. Therefore, you need to focus on post-sales customer service. The experience which customers have interacting with you after having sale is useful to determine whether they give your company their future business. From an e-commerce service strategy perspective, the Customer Service Manager will ensure you get the key interactions with the customers after the sales.
Resource Planning for Digital Businesses: A Customer Service Manager will be responsible for planning the digital businesses resourcing needs and resource planning challenges, which need to be carefully managed including providing 24×7 customer support and planning your resources for seasonal demand.
Put Your Customer Data to Use: Use helpdesk tools or other customer service software to capture all customer interaction data to learn valuable information about who the customers are, what their challenges and needs are, how they feel about the company (and the competitors), and what the potential sales opportunities are.
Putting Your E-commerce Service Strategy Together: The Customer Service Manager will mix self-service and other solutions for facilitating customer interaction and the internal systems to manage customer data, plan resources and make business decisions, which is the key to success in operating a digital business.
Customer service manager career path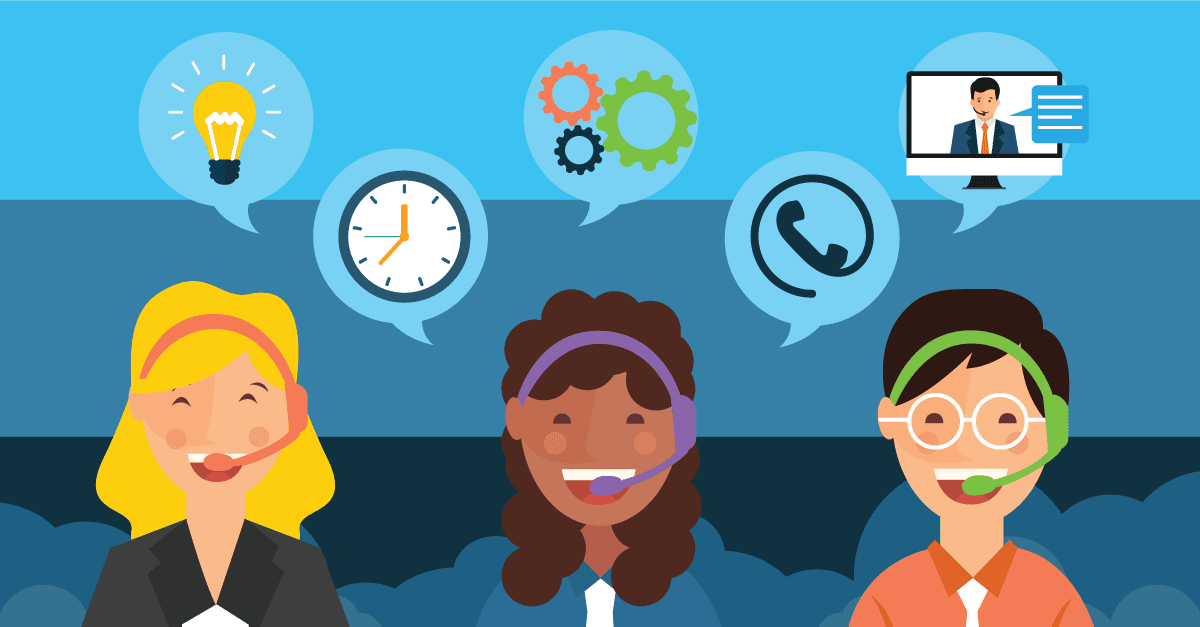 There are many customer service manager positions within the career path:
Rep or Associate: Entry-Level
Reps are on the front line, answering customer's questions and responding to their complaints are what you need to do in this position.
Specialist: Mid-Level
Specialists also work one-on-one with customers, but they may have additional subject matter expertise that equips them to cope with escalations. In some businesses, specialists may also reach out to customers to up-or cross-sell.
Team Lead: Mid-Level or Managerial
Team leads supervise individual contributors on the team and also work with their customers. They implement processes and initiatives to support the team at large in addition to deal with any people ops issues.
Manager: Managerial
Managers typically support a whole team or department, setting goals, providing training, and improving operational efficiency from a macro level.
Director: Executive-Level
In customer service, a director or other member of senior/executive management drives the mission, vision, and strategy of customer service, communications, and/or experience.
Customer service manager salary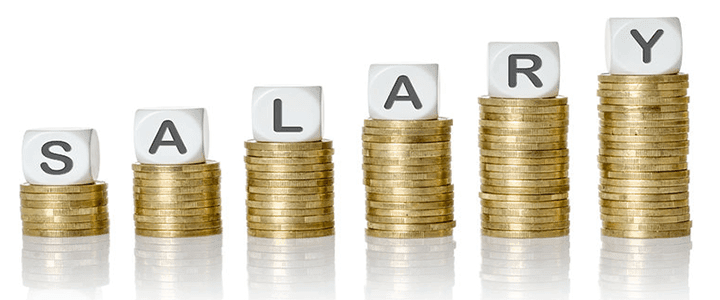 The range of typical trainee customer service manager average salary falls from £20,500 to £25,000. Salaries for experienced customer service managers can reach £30,000 or up to £45,000 and can exceed £60,000. Some businesses, especially in retail, sales, and banking, offer great bonuses or commission and usually provide an excellent benefits package.
Conclusion
Customer service may need teamwork, but a customer service manager at the center of it all will help to make sure that your support efforts are successful. As the leader, a customer service manager can help propel you to long-term success. CSMs can advise both retention and acquisition plans, which help to improve revenue. They act as the operations manager for customer service representatives and help to lower the stress levels and keep productivity high.
They can also dive into customer analytics and set clear and actionable goals for your support employees. Most necessarily, they'll be able to help lead the charge when you seek to build a customer-centric culture. Moreover, in this world of technology, eCommerce Customer Service Manager has become more and more popular and comes with many special functions.
This blog is what you must know about customer service managers, we hope this blog is useful for you and helps to build up the success of your organization.