Whether you are in an international enterprise or a small-sized business, customer service plays a key role in business success. Customer service begins with the first interaction with a customer and then continues through the sales process, review, and evaluation process. When issues appear, quality customer service helps to retain clients. Therefore, customer service is totally necessary in business. In this blog, we will show you how to build up ideas for customer service goals.
Why you need customer service goals and objectives?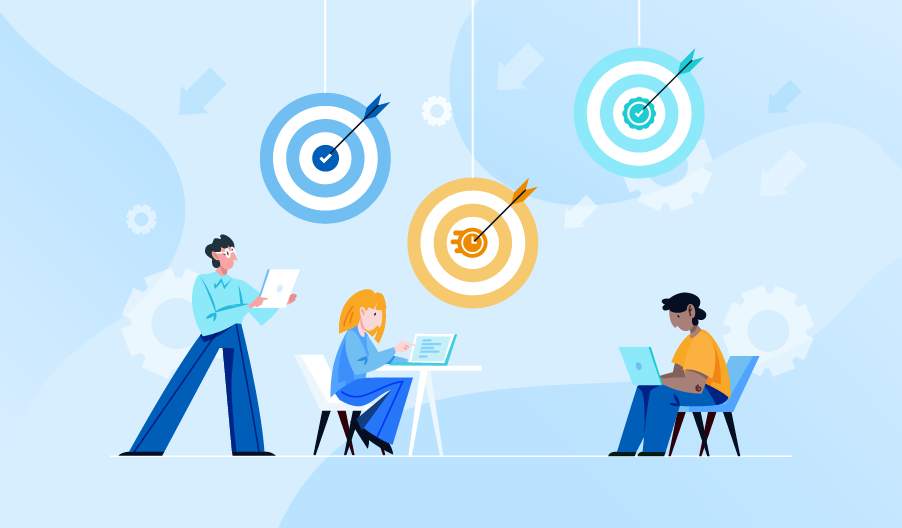 There are a wide range of reasons why you need customer service goals and strategies. You will know where you will and you will be much more likely to get there.
Goals motivated everyone's actions. Everyone from employees to managers to the whole team can work together for the organization's success. By showing how individual actions generate success for the company, goals align with action.
Goals give your team direction and focus, which can lead to more independence. When everybody knows the plan, they can decide and act more autonomously.
Goals enable you to manage team performance. Stated goals help facilitate feedback opportunities and offer a benchmark for agents to measure themselves against.
Particularly, it is very important to set customer service goals in healthcare. You may have the most skilled physicians and experienced nurses in the healthcare industry, but if you can not provide a consistently high-quality service for your patients, they will not rate you for outstanding healthcare. The goal and objective of healthcare organizations should be to build long-term relationships with patients rather than only approaching each interaction as if it was a transaction. It is the same in setting customer service goals in logistics.
How to set effective customer service goals and metrics?
Not all goals are created correctly. In order to make them motivated, they need to follow the SMART philosophy: Specific, Measurable, Acceptable, Realistic, Time-bound.
For instance, you could say that you want to achieve 100 percent of customer satisfaction on all tickets in 2021. Whereas it is an ambitious objective, it's not achievable. Therefore, as soon as that first bad satisfaction response appears, your team members will feel like they have failed.
Making your goals specific and measurable will enable you to understand when you have met them. Relevant goals and metrics will align with your company mission. Finally, setting an appropriate time limit will help you evaluate your progress and encourage momentum.
For each of the goals below, we provide customer service goals and objectives examples
to support you to create your own goals.
Examples of customer service goals for employees
Customer service department goals should be directly related to the goals for employees of the wider organization. They must be easily trackable and discussed in the team. Every individual can contribute to these targets, so making sure that the whole team is on board is necessary to achieve them. Let's read customer service goals for employees examples below to know clearly about them:
Increase customer satisfaction
One of the main purposes of providing customer service is to improve your customers' happiness. Most customer service teams will use customer satisfaction (CSAT) as one of their important performance indicators (KPIs). Then, in case your customers are not satisfied with your service, it means you have to change what you're doing.
Raising customer satisfaction is a worthy objective for the company's growth as well:
Consumers who've had a good feeling and experience are 3.5 times more likely to repurchase and 5 times more likely to recommend the company to their friends and relatives (according to Qualtrics XM).
Salesforce found that nearly 67% of consumers and 74% of business consumers will pay more for a great experience (according to Salesforce).
Setting objectives to improve customer satisfaction enables your team to focus on providing a consistently great customer service experience.
To know customer satisfaction, you can use a customer survey to have feedback on whether or not customers are happy with your service. Subtract the proportions of customers who respond positively from 100% to get an overall customer satisfaction percentage.
SMART goal example: We will increase our rolling 7-day customer satisfaction score from 70% to 95% in the next six months.
Reduce cost per contact
If you had an unlimited budget, reducing customer wait time and increasing customer satisfaction would be straightforward — just hire more people and give all of your customers a puppy! Unfortunately, we always must balance our desire to develop the team and our budget restrictions.
Reducing the fee for supporting customers (while still keeping quality high) is a crucial business objective and something that the whole customer service team can take part in. If it costs more to support your customers than they are paying you, your company will not be profitable.
To measure cost per contact (CPC), segment the sum cost of providing support (labor, tools, and other costs) by the number of contacts you received. You can divide this calculation into a number of different criteria, including the contact channel and the kind of users.
Cost per contact is impacted by several things. To reduce cost per contact, you can try to direct customers to lower effort channels (for example, the chat is more cost-effective than phone support), or become more efficient at answering tickets.
SMART goal example: We will reduce cost per contact by 10% for free plan users by the end of Q1.
Reduce customer wait time
In the mission to provide great customer service, speed plays the key role. Customers consistently consider quick answers as their most crucial aspect of the customer service experience. Responding fast is a full team goal. Agents have to not only be focused and treat customer conversations with urgency but also they need to be supported with the appropriate tools and the team needs to be properly staffed.
There are a lot of ways to measure customer wait time, based on the experience you want to provide over various channels. You may measure the amount of time that customers spend on hold for phone support. You could measure the time to first reply or total resolution time for mails.
To know the first reply time (FRT), let's look at the amount of time that passes from when the customer first contacts you until they get their first human response. The first reply time is calculated as an average across all tickets.
SMART goal example: We will decrease the average first reply time for email support from 12 hours to 7 hours by June 30th.
>> Read more: Customer success: Skills, Workflow, Roles and Responsibilities
Examples of customer service goals for managers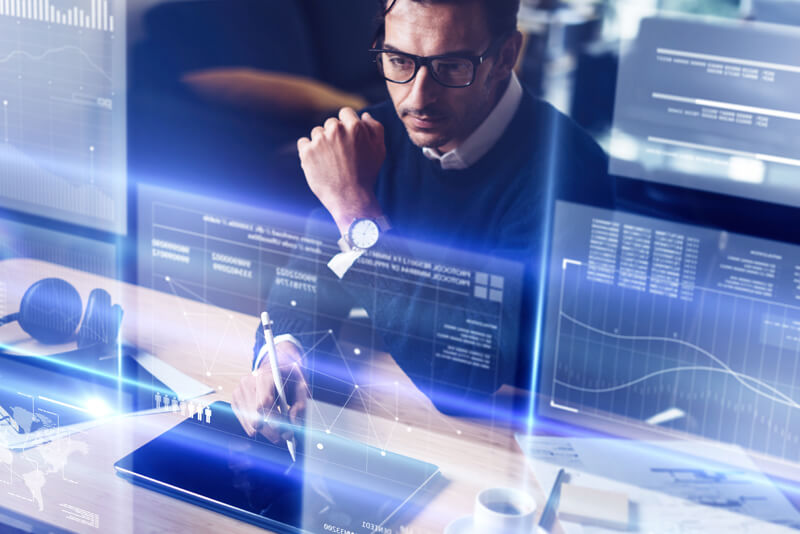 Customer service managers have to take care of the customers and their teams of agents. Their goals show the dual nature of their responsibilities — to both the people who consume from their products or services and the people within their teams.
Increase the quality of customer service responses
The source of your revenue is your customers. Without customers, you do not have much of a business – so it is significantly important to make them happy. One of the most useful ways to know the quality of customer service responses is to monitor the quality and consistency of your team's replies, let's consider conversation reviews or implementing quality assurance. Providing ongoing feedback through reviews can make sure that your whole team is offering excellent customer service.
To measure quality, you first have to figure out what quality means to you. You should take the time to provide feedback on each review and it will help your team to know what they can do to improve the quality, thus raising the team's quality as well.
SMART goal example: We will increase the average quality score from 3.2 to 4.3 by the end of the year.
Improve agent happiness
Making employees happy equals bringing happiness to customers. In contrast, unhappy employees will make it much harder to provide empathetic, thoughtful service to your customers. Therefore, improving the experience of your customer service team should be prioritized for all customer service managers.
Measuring agent happiness can take a number of forms. One of the most direct and effective ways is to just ask your employees how they feel.
Employee NPS uses the same question as Net Promoter Score to ask staff how likely they are to recommend your company as a place to work. This survey can also provide some qualitative feedback on what you'll need to do to accomplish your targets.
Also, you can know agent happiness by looking at employee churn and retention proportions. If staff is staying with your company for longer, they are likely happier.
SMART goal example: We will increase employee NPS by 30% between the July and December employee surveys.
Conclusion
During this blog, we have provided you with the reasons for making customer service goals and customer service goals examples. Achieving customer service goals not only helps you make your customers happy and enhance your brand's reputation but it can also improve efficiencies throughout your entire company.
We hope that it will be useful for you and help your business to set the success customer service goals for 2022, which will keep your team moving forward. Let's use the examples we mentioned above to set your SMART objective to evaluate the performance of your team.