Cross docking warehouse is no stranger to importers and exporters as a way to reduce waste and speed up inventory rotation.
Typically, a warehousing process will involve receiving, unloading, and sorting, then storing and shipping the order as needed. The warehouse is a place to store goods until needed, helping businesses provide immediate delivery to customers, reducing delays and damage to goods.
However, storage is considered to be one of the most costly stages of businesses importing goods from abroad, only after the transportation step. It includes labor costs, warehouse space, machinery, and insurance. For many people, it is an indispensable fee because they are required to store their goods in the warehouse.
If you are one of them, then you are wrong in some aspects.
With a cross docking warehouse, you can save millions of dollars a year in warehouse operations. Not only that, but you can also shorten the inventory rotation and more. The benefits of a cross docking warehouse are indisputable, and we will talk in more detail below. What you need to do is read on in this article to get a deeper understanding of cross docking warehouse definition as well as whether it is suitable for your business because not everyone can apply this inventory management technique.
Let's dig into it!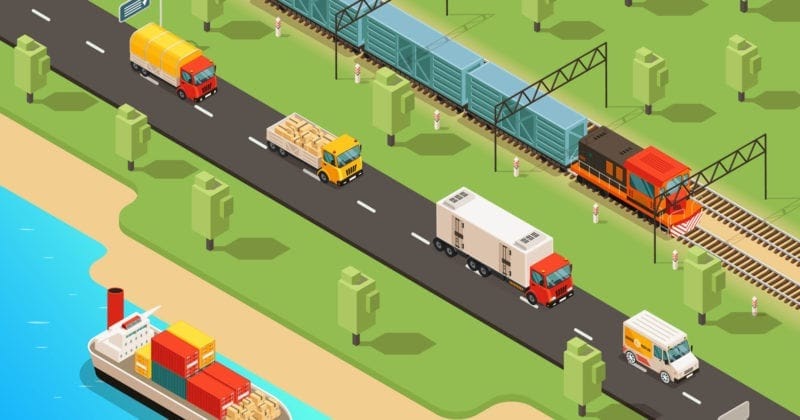 Cross docking warehouse definition
Among the most popular inventory management techniques in the world that we have mentioned in our earlier blog posts, it is indispensable not to mention the cross docking warehouse. Let's start with an answer to the question of "What is cross docking warehouse?" to see if you fit in with this inventory management method.
If you work in the courier industry, you will understand the term very well. cross docking warehouse is bypassing the intermediate storage processes so that goods can be moved directly from inbound trucks to outbound trucks for delivery to multiple locations. These might be another cross-dock, a production area, or a retail store to the end-user, etc. That is, instead of handling the freight and storage products in the fulfillment warehouse, shipments will be shipped in and out of the warehouse in a minimum to zero time period.
What makes a cross docking warehouse different from the traditional model?
When it comes to the traditional warehouse model, it will require you to keep the products in stock until the client closes the order. At that time, the goods will be collected, packed, and shipped to customers.
As for the cross docking model, customers will be notified of the item before it is exported from the supplier to the seller and will receive it as soon as the seller is in stock. As such, it bypasses the storage step of the traditional way of moving the goods to the consumer. Not only does this save time, but it also saves you a wide range of costs raised during traditional storage, including costs for:
Storage space and taxes
Labor costs for inventory management
Storage space heating and lighting
Insurance and taxes
In general, since your customer has to wait for a while before receiving it, you need to closely monitor the delivery process and follow it to make up for them.
Types of cross docking warehouse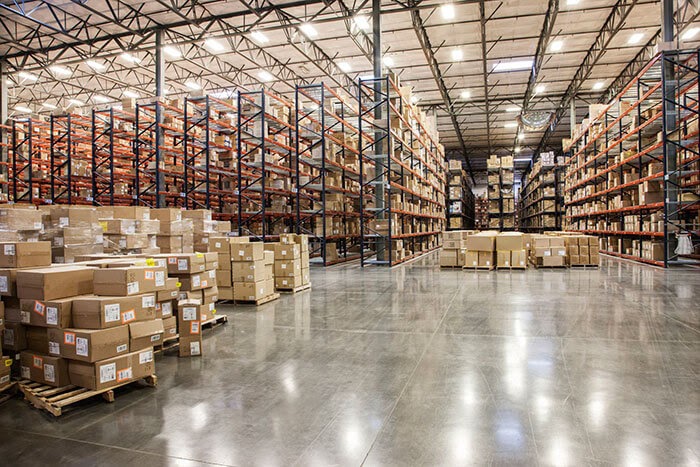 Manufacturing cross docking
This type is for businesses that specialize in importing purchased and inbound products for assembly and production. The ingredients that need to be assembled for a final product will be of sufficient quantity so storage is no longer necessary.
Distributor cross docking
In this case, the final products that manufacturers make to customers will have components or parts from different suppliers.
Transportation cross docking
This is shipping in the form of LTL (less than truckload freight shipping) or small packages to save costs and achieve economies of scale.
It operates similarly to distributor cross docking, which is to combine products from many different suppliers and arrange them into orders. It is only different in that the consignees of the retail cross docking model are retail stores.
Opportunistic cross docking
This type is the simplest one that businesses will receive the goods at the receiving area and then ship them to their customers who have pre-ordered.
The cross docking process
cross docking processes vary from company to company, but in general, they all seek to eliminate costly and time-consuming steps to optimize shipping and production. A basic cross docking process consists of the 3 steps:
Businesses come to the receiving point to receive goods from suppliers.
Goods are picked up and arranged according to customers' different needs.
The goods are shipped to the recipients.
Enterprises can take advantage of warehouse management software and advanced machines to analyze data and create cross docking plans. Alternatively, use third-party cross docking services, i.e., logistic companies, to get their system up and running. Businesses' work has been shortened to only taking the system over to handle for the long term.
The relationship between cross docking warehouse and the supply chain
Cross docking is part of the supply chain in the company's business activities, directly affecting it as well as the revenue and its relationships with shareholders, customers, distributors, and competitors. Any cross docking activity will affect an increase or decrease in costs and coordination among channel partners.
Cross docking warehouse example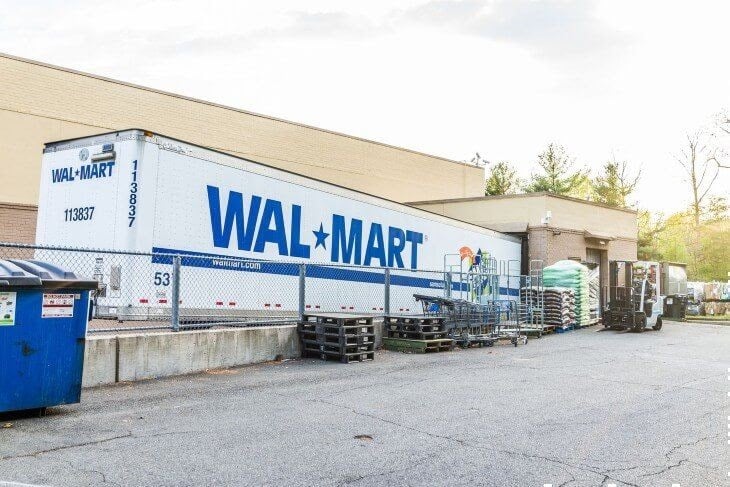 Walmart is one of the largest retail chains in the world that other competitors can hardly keep up with.
Why so?
From the very beginning, Walmart has always been on the list of businesses managing supply chains effectively. Specifically, it is a cross docking warehouse example to serve consumers through their stores, which are always fully and promptly supplied with goods. Trucks will transport the shipments to the main distribution center, then they unload, process, and immediately send them to stores even 130 miles away.
Because of that, customers always appreciate their experience at this brand's stores. Since costs are kept to a minimum, the prices of items are also lower, beating out many other big names like K-Mart and Sears.
Another example of cross docking application is a pharmaceutical company, Roche Diagnostics. They do not directly run this shipping process but use a service provided by a third party, Mecalux. That's because the company's medical products are perishable and need to be delivered within the day. The distribution center Mecalux locates for the pharmaceutical company is in Barcelona, Spain, which includes a separate area for its cross docking.
Cross docking warehouse's advantages
There are a bunch of benefits of cross docking over supply chains in particular and business in general that you won't want to overlook, including:
Reduce the work involved in material handling.
Save time to process incoming and outgoing shipments.
Save costs related to storage, labor, and small-batch shipments.
Decrease the possibility of the product being damaged and requiring replacement due to long-term storage.
Manage inventory better with electronic tracking.
Speed ​​up delivery time to customers with a single shipping group, thereby controlling orders shipped more efficiently.
Eliminate the risk of excess goods while still meeting customers' needs in time because the transit time has been reduced.
Lower the possibility of goods damaged on the way due to the streamlined transportation.
Collect inventory data more efficiently and simply.
All of the above benefits also lead to an improvement in customer service.
Potential risks of cross docking warehouse
Initially, you will have to spend time researching, planning the cross docking warehouse, and testing multiple times before it can be effective in time and cost. Hence, it can be quite time-consuming at this stage.
It's not just time, but you also need a substantial upfront investment in a cross docking setup.
Since the cross docking warehouse is related to the Just-in-time inventory management model, meaning that the goods will be transported seamlessly, it will partly depend on your relationship with the suppliers. Consequently, it is important to choose reliable suppliers and have a plan B to avoid problems that affect the entire supply chain.
If you do not have a sufficient amount of transport, a cross docking warehouse will not be able to be done. At a worse level, it will take more time and effort than expected.
Who will fit the cross docking warehouse the most?
Because the nature of a cross docking warehouse is to take the goods in and out of the warehouse facility as soon as the cargo arrives, not all goods will fit this inventory management technique. Often, people will apply it to products with a short shelf life, such as the food industry, or that need to be delivered quickly for assembly and manufacture. Specifically, these items include:
Parts and components.
Perishable items, temperature-sensitive products, for example.
Large quantities of products.
Pre-packaged and sorted items.
Intermodal transport.
Products that are pre-ticketed, pre-tagged, and ready for sale.
Product coming from multiple vendors.
Pre-picked, pre-packaged customer orders.
Thus, the assembly industries (automobile, machinery), Food and Beverage, consumer goods (such as Walmart, Amazon, etc.), and chemicals are the most suitable for this kind of warehousing.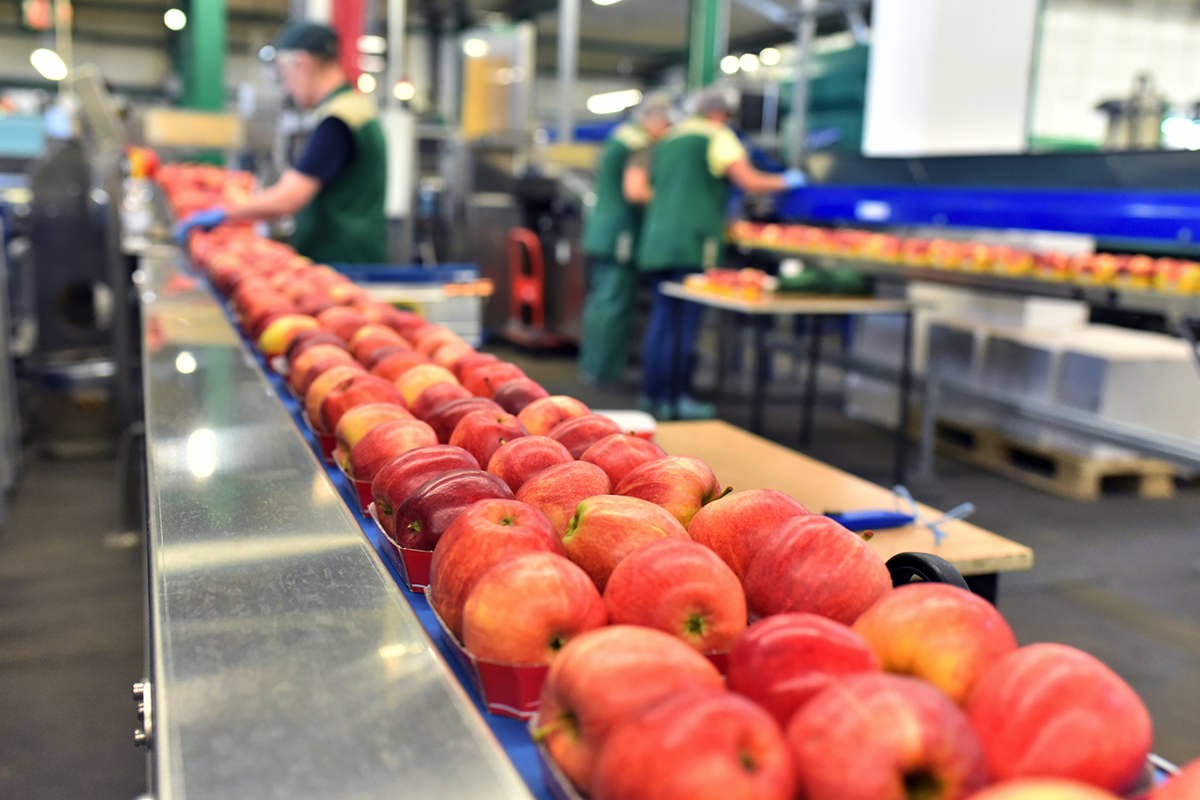 Conclusion
Accurate and meticulous inventory management is essential, but if you can streamline the process with a cross docking warehouse in your business strategy, you'll get a lot of benefits over the traditional method. The easiest-to-see is to save money and time. The fear that it will affect the customer experience will also be resolved once you clearly understand the knowledge of this inventory management technique. Hence, feel free to contact us, and we promise to offer further help on the cross docking warehouse. Please like and share the article with others if you find it useful. Thank you.