There is a special aspect that defines your destiny as an entrepreneur in every industry, especially the clothing niche, and every sector of human activity: this is how your customer recognizes your service and product. Nothing contributes more to the growth of your company than the recognition and satisfaction of customers. Each business in all areas tries in various ways to attain this reputation: some have affordable prices and some have some goods, which no other company offers.
All in all, it's about what niche you take and how people respond to that niche. Mode is not at all different in this way. This global industry of 3 trillion is full of mammoth brands like Versace, Gucci, Prada, etc. How you can build yourself among such giants as a small brand with no particular fame or riches is what we are here today, writing this post.

What is a clothing niche?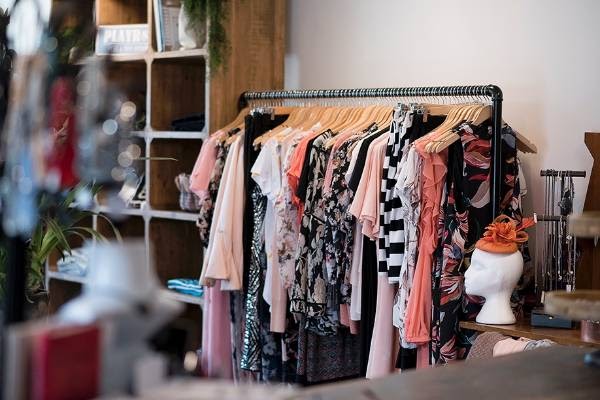 You guessed right, the fashion industry does also have its tiny niches that you can fill if you're aware and vigilant enough. In fashion, a niche market is a limited subset with the market of a certain group of people with a particular taste, price and quality. In general, it is an atmosphere in which customers want a specific collection of clothes and few suppliers.
Why are niche markets in fashion important?
Flexibility
You can spend as much time as you want in the business. You can start tiny, handle all aspects of the company on your own if you like the job and have some initial experience.
Scalable
With companies and processes evolving every day, new features, products and services will always be demanded for your company. There are also a number of different business models and price levels that you can introduce to reach all types of clients with a clothing niche.
Easy to encourage "impulse buy"
You can easily change your price, positioning, packaging and promotion of your buyer to make a decision in a clothing niche market, so you have a significantly higher chance of convincing your customers to purchase at the push.
Minimal experience required
A clothing niche business needs little knowledge, no formal qualifications or diplomas. You need hard work, ambition and the ability to achieve perfection in order to succeed.
Easy to learn the business
You can find a wealth of knowledge online when you start your online clothing store in niche fashion (Facebook groups, Youtube videos, Starter Story, etc). This helps you launch your company and answers all your questions, doubts or problems.
Instant differentiation
Also with a good USP, new brands have increasing difficulty distinguishing themselves on the existing market. You can distinguish yourself from the other businesses in your area with a unique audience or clothing niche.
Disadvantages of a niche market in fashion
Smaller market
If you go under the niche, obviously your target audience would be smaller. Once you try, however, often dramatically, your conversions can increase. It's because you're looking for your audience to do well. So always compare the results of your large niche with the results of your sub-niche.
A higher ROI isn't guaranteed
Working in smaller niches will obviously impact your investment return, but you should test this again. Conversion increases can also reduce the advertising budget, so you have to take a closer look.
How to find a clothing niche?
It begins with the monitoring of general media. Check out the appropriate brands online, offline, in stores, chat with store owners, speak with friends and family, read all your clothing niche ideas. Amazon's "best selling" page is updated each hour so that you can compare it with a very precise list of items. You may also attend fashion fairs and speak to other owners of the brand. You are beginning to note, you are starting to connect dots, remember what you are getting, things you learned, read, things you saw, patterns and all that information can give you a very good idea of where you should go with your idea and brand.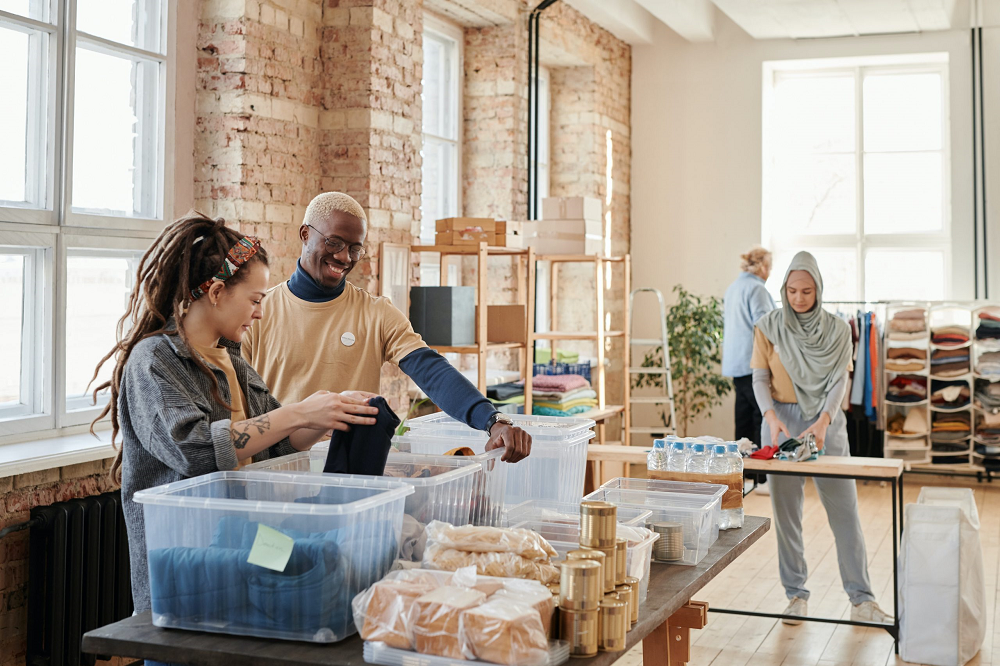 We will take you through the seven questions of how to find a clothing niche. We want you to take the right measures and enforce them immediately.
What are your passions and skills?
You and a small team are either the engine behind your brand. If this is your first venture, you will soon realize that ups and downs are present and you will understand how difficult it is to succeed. Your enthusiasm makes it easier for you to work. It's going to make you stand the downs and motivate you to get through the difficult times.
So what are your passions for the clothing niche? Are you a motorcyclist? Do you enjoy custom suits? You're fascinated with streetwear? Is your wife nagging for the hundredth time about her outfits?
You'll be working 24 hours a day and you'll NOT be starting an apparel brand if your passion doesn't lie here. If you are genuinely enthusiastic about the sectors involved, then you are on the right course. Customers in niche markets are always very knowledgeable, and if you're not genuine, they'll smell you miles away.
What values do you want to run your business by?
The apparel market is extremely saturated. Customers today purchase products that are focused on ideals and what they represent. You will narrow down the target consumer, demographics and positioning by creating a list of values even more. Is it sustainability, openness, local community support, quality standards, gender standards, etc? If you find it hard to come up with ideas, start listing your favorite brands' values. See your favorite top brands to see what you love and why about them. It's a very fun workout. You can do it in writing or as a mood board with tons of photos
What area do you want to go to?
This bit is rather self-explaining. What kind of items would you like to produce? You can't do all this, and shouldn't, so certainly close down from the beginning. You'll have a target audience and can keep on giving them the best product possible rather than making it right for all, but that doesn't suit everyone at last, right? So, remember the place where you want to go, ideally tying up with your interests and abilities and working in sync with question number one.
Who is your customer?
In the previous question, we mentioned it briefly. In order for a brand to succeed, it is imperative that the brand know who it targets. You must build a target consumer profile before you launch your brand in order to know your favorites, where they are shopping, what they want, and what they do not like. In essence, so you know for whom you build. Speak with them if you know people who suit your perfect customer profile. Tell them your concepts and ideas and show them the ideas of your products. Please only use the individuals, not your friends and family, that suits your target profile description. You still aren't your perfect customer. If someone isn't the people of your brands, they won't understand the idea, the product or the need to solve it and they probably won't have the same principles. So keep your true ideal customer in a super concentrate.
What problems can you solve?
The majority of popular clothing brands on the market resolve a challenge for their target customer. What pain do you have and how do you fix it for your target customer? For instance, you are someone who travels a lot, and most of your suits are easily fucked. You want to build a suit which does not wrinkle, which stays fresh and looks sharp in any situation. This suit requires certain materials, a certain fit, a certain production, and so on.
Perform a thorough market research
Knowing the market you are entering is important. You know who your competitors will be; you know what variety of price there is; you know what nature of the collections, colors, products, ads and stories your competitors provide, the value your collectors offer. What's and what isn't? You can search as much as you are on the market. Analyze that later. Why is there a gap? You will fill this void if you see a possible gap. If the difference is obvious, does it mean there is no chance? Talk with retailers and clarify this if necessary. Get out what makes them your competition, and do it better or different then.
Testing
It's nice to test your ideas and goods when you know who your client is, what they want and what your clothing niche will be. You can find plenty of useful information to modify your product range while testing your concept. You will also be able to speak in the language of your client and make connecting, attracting and maintaining your clients easier. You know your niche is as small as it is. If not many consumers want your goods, your company would be difficult to expand. You might be "trapped" in this niche if you have a big picture for your brand and want to grow, and it would be difficult to proceed.
Clothing niche examples
An excellent example of a niche-starting clothing company, Everlane, is a real success. They began to invest approximately $1.1 million in venture capital in 2010. It is now estimated at more than 250 million dollars.
Evarlane started out with a single style of tee shirts and narrowed down the room for simple clothing. You know your niche and produce high-quality goods to meet trends.
There are many facets of your performance, such as concentrating your time and resources on product design, which your consumers are going to use for years. This enables excesses to be avoided.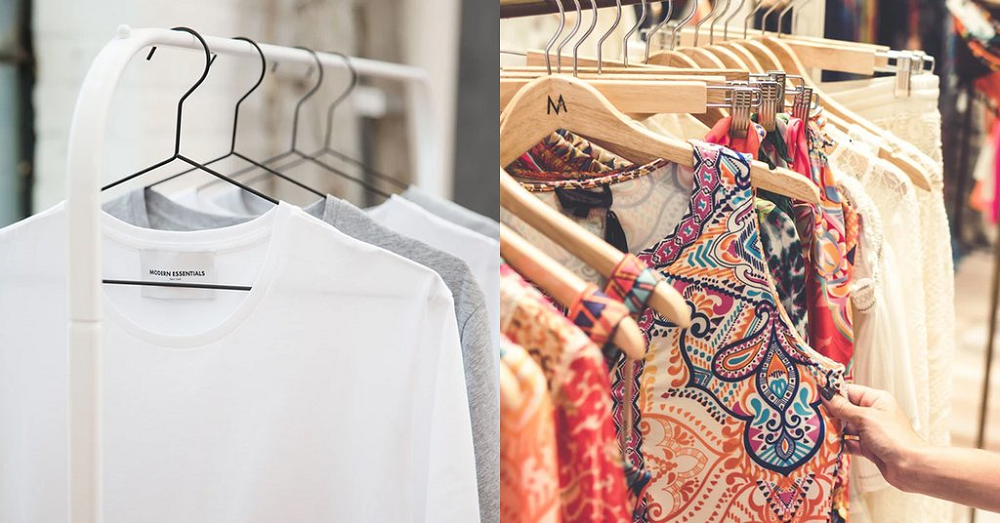 Their dedication to accountability is something that makes them stand out in their niche. They post their costs and billing in plain infographics clearly on their website. They allow the consumer to see all costs in connection with a specific item of clothing.
Top 5 clothing niche ideas for 2023
Bohemian
Free spirits all over the world favor the bohemian theme. Hippies, alternatives, and bohemian themes are also included in them. Try to adhere to neutral, earthy colors and flowy garments, made from natural textiles like cotton, silk, denim, and hemp, while creating a bohemian wardrobe. While this is a very natural style, be not afraid to play with audacious prints and accessories to collect publicity.
Preppy
The prep school pupils, country club attendants and golfers alike were popularised with preppy-style. Poloes laid under cable-kneading sweaters, khakis, structured blazers, female blouses, brightly-colored trousers, and A-line skirts are generally associated with the preppy trend. Headbands and glasses are a must in terms of accessories. While this look usually sports more luxurious crowds, it isn't all that pricey, don't worry, we won't talk about it.
Trendy
There are no limits to the fashionable look. Depending on the newest and greatest trends of the season, the fashion style evolves and changes constantly. Many who apply a trendy look are still up-to-date and used to reinventing their wardrobe as the seasons shift. While this is not the economical style to adopt, those who like to change things and are audacious enough to play with audacious trends prefer this style.
Vintage
Vintage refers to clothing which emulates styles that were common in an earlier period. As the trends in fashion are cyclical, you might say that most of these designs are retro in some ways—and that's right for you. However, while it may apply to any past decade, it usually drags from the 1920s to the 1970s, the retro style differentiates itself. Consider applying best-loved trends in your wardrobe as you follow a retro theme, such as pinup clothing, flapping clothing, circular skirts, large leg pants, and petticoats.
Sporty
There is an increasingly popular and good explanation for the sporting or sporty styles. It is not only trendy in athletic wear, but it is also one of the most comfortable types of clothing. Typical sportswear articles like filling tank tops, jerseys, sweatshirts, yoga pants and other ready-for-gym pieces are those who are sporting this trend. These articles are typically made of breathable, extending fabric which is sufficiently comfortable to practice and adorable for many occasions to wear.
Top 6 clothing niche dropshipping suppliers 2023
You must first take those key elements in mind in order to find the right clothing dropshipping supplier. You should choose between selling huge amounts of inexpensive clothing to selling expensive garments in as many quantities as possible. The latter may seem much harder to begin with, but it's very easy and guarantees significantly greater benefit in fact.
Here's a list of good clothing niche dropshipping suppliers to help you find the right match for your business.
BrandsGateway
BrandsGateway is the first supplier on the list of the best clothing niche dropshipping providers. It is the largest online marketplace for dropping luxury brands and is trusted by over 50.000 registered B2B users. It is its exclusive luxury offering for dropshippers that distinguishes Brands Gateway from the majority of clothing suppliers.
BrandsGateway has thousands of items from luxury brands for dropshipping as a leading supplier in the area of apparel drinks. Dolce & Gabbana, Galliano, Versace, Cavalli, Armani, Michael Kors, and several others are among these top clothing labels.
A4
The following is A4 on the list of the best suppliers for hijacking clothes. This supplier in the US provides dropshippers with individual clothing including hoodies, t-shirts, workwear, promo and corporate clothing, with its emphasis on sportswear and outerwear for men and women. Their specific warranty means that if any of your customers are not happy, you can return any product and obtain a full refund without the need to file documents.
Most orders will be sent in one to two days to over 80% of the whole U.S. territory with warehouses in Los Angeles, California, and Kansas City, Missouri. A4 relies on the quality and field-proven clothing that offers the utmost comfort for its performance.
Gertex
The Canadian provider is focusing on hosiery, loungewear, accessories and headwear and selling products such as Day In Day Out, Sophi, and In Motion. Specializing in hosiery, loungewear, accessories and headwear. Private marking is also a choice for any retailers who try to make their own brand. You can also start selling this on your website if you are interested in sweeping baby apparel and winter accessories.
FashionTIY
FashionTIY is more than just a fashion supplier. It contains goods for home and garden and school and office, as well as tops, clothes, bottoms, jewelry, even articles. This provider can be explored if you want to give your customers a diversified collection. The dropshipping service is one of its most flexible and free services.
As stated, you just need to add a remark to your order and you can remove all the signs of FashionTIY from your packaging and instead add them to your business. Finally, various shipping choices, including regular and express shipping, are available depending on where you are located.
Clothes2Order
Clothes2Order produces workwear and uniforms by mixing fashion with quality clothing. Brands like Unueek, Fruit of The Loom, Gildan, B&C Collection, Russel Authentic and others. They do what customized clothing does and are commended for their excellent customer service. With regard to dropshipping clothes, customers order from their website, automatically bill and upgrade stock in real time with their advanced APIs (software).
Coco-Fashion
Airy Mary based in London, UK, provides free delivery for national orders over £40. The beachwear and beach accessories are what they work with, and you will usually find great prices, as low as 60% off big-branded bikinis.
Lise Charmel Antigel, Pour Moi, Panache, Bandeau, etc. are some of its brands. You can contact them via their company website for each person's scheme to start dropshipping.
Final words
It is safer that one product category or one segment is focused on. Do that truly, very well, rather than have a large range around, without any particular target customer in mind. Your own niche is the only way to stand out.