Hi guys! As a store owner, I see things of Magento 2 features that I might never have been exposed to as a technical developer.
When I installed Magento 2, the first to catch my eyes was the look and feel of the admin module. The backend UI is more easy-to-use and user-friendly. As it is evident from the picture below, users can see insights into every store view from the Dashboard. After navigating through a few back-end menus, I looked that the menu framework is gathered in two administration capacities: eCommerce and System. All menus are included for your online store, for example, Product, Marketing, Content, Report, etc. These menus are displayed in a flat menu style that is more organized and user-friendly.
The interesting thing is that product management has also been simplified in this version. Now, adding products has become easier! If I need to create new products.  It would be done by navigating through Catalog > Manage Products in Magento 1.x.  However, in Magento 2, creating products would be done from Products > Catalog.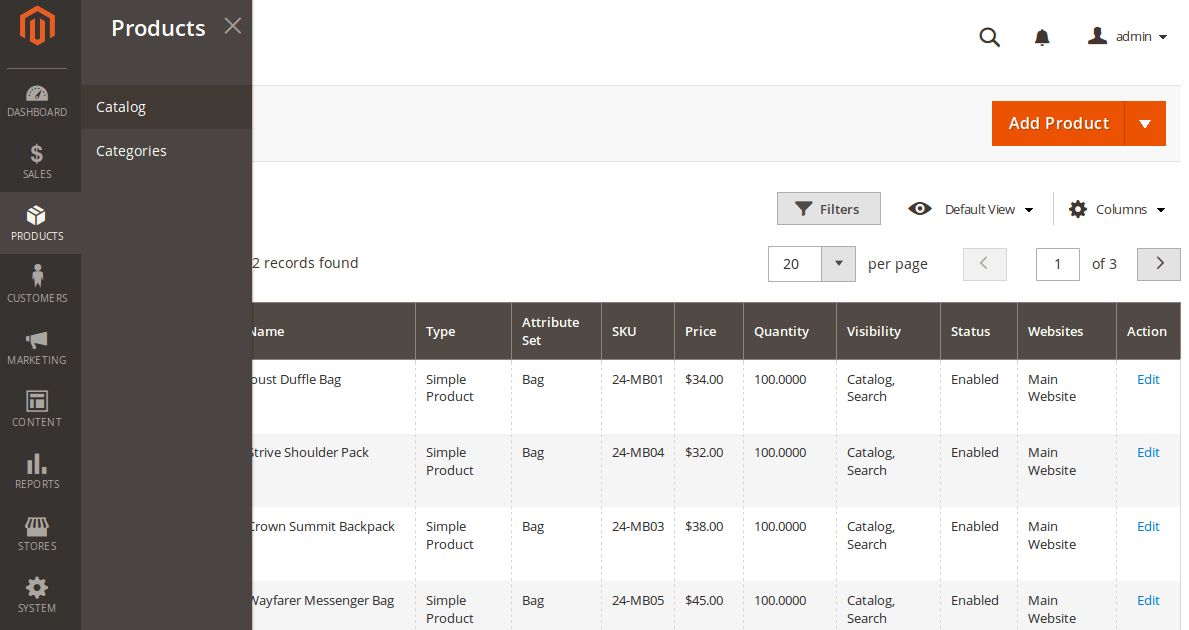 When I tried to create a product, the product name was automatically copied to the SKU field. It's so convenient to me. But if you want to have a different SKU name compared to the product name, you can put manually the sku name that you want.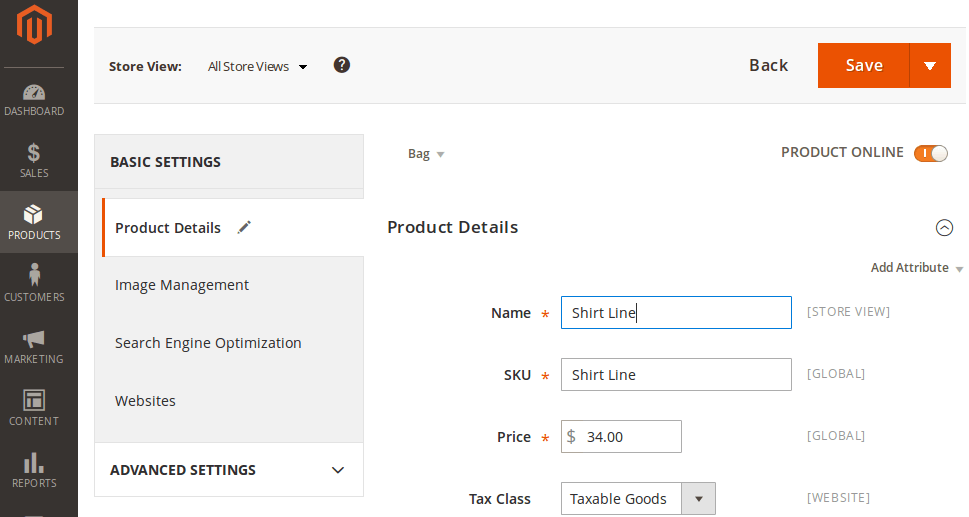 What I loved was that I can drag and drop images, change the base image and alter positions with ease in this version.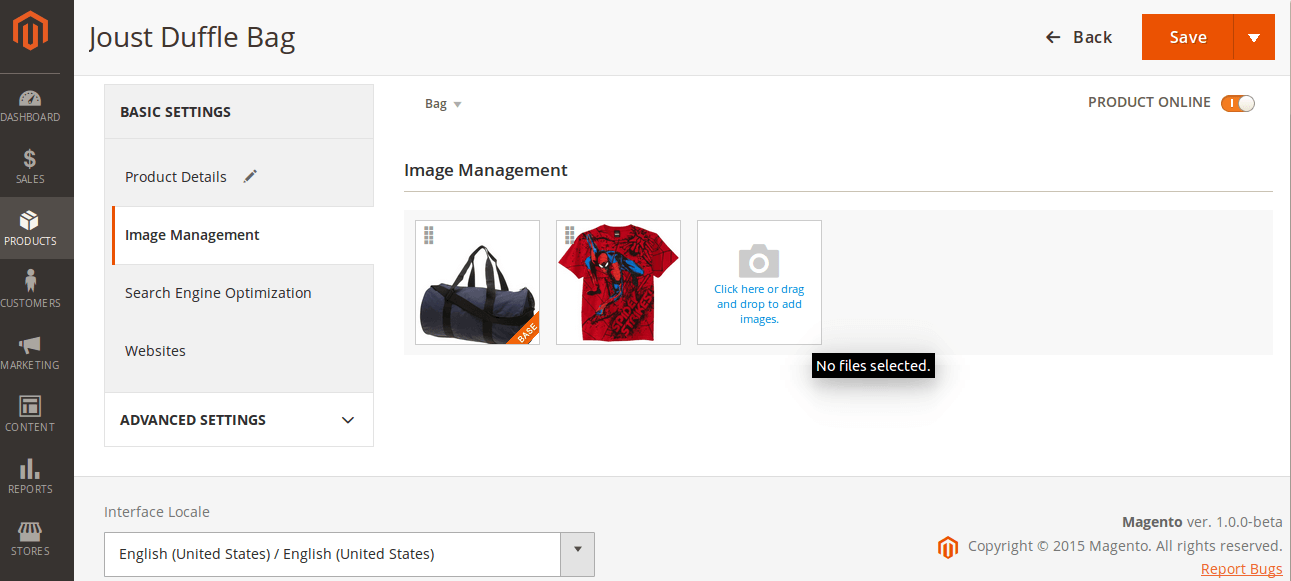 That means the time to save images has improved drastically in Magento 2 compared to Magento 1.x. Just clicking the delete icon above the images to delete the image without a prompt. So, you can delete your pictures so quickly!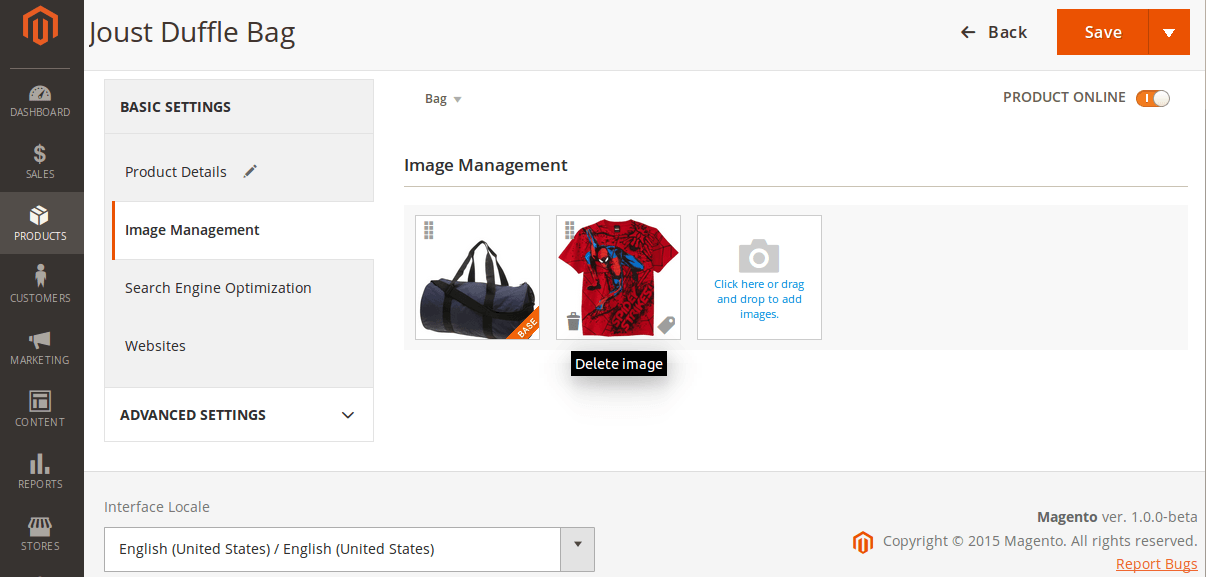 Another cool thing I noticed is what happens when I add products to a specific category. In Magento 1.x, I would need to select the category by expanding and collapsing the category items.  In this version, I can either navigate the category tree or search the category by name and assign it to the product. I can also create new categories directly from here which is a welcome change.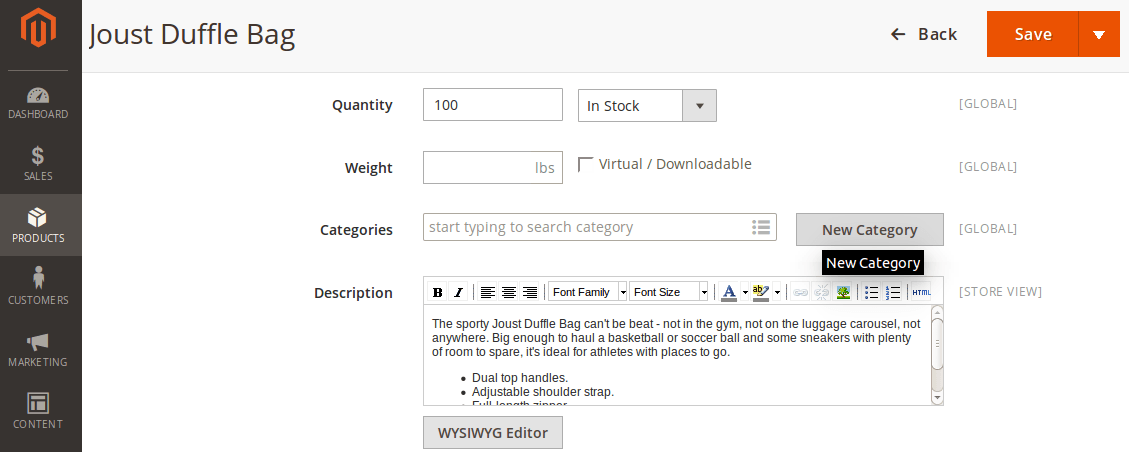 You also can enable/disable your product so fast with the slider button on top left corner.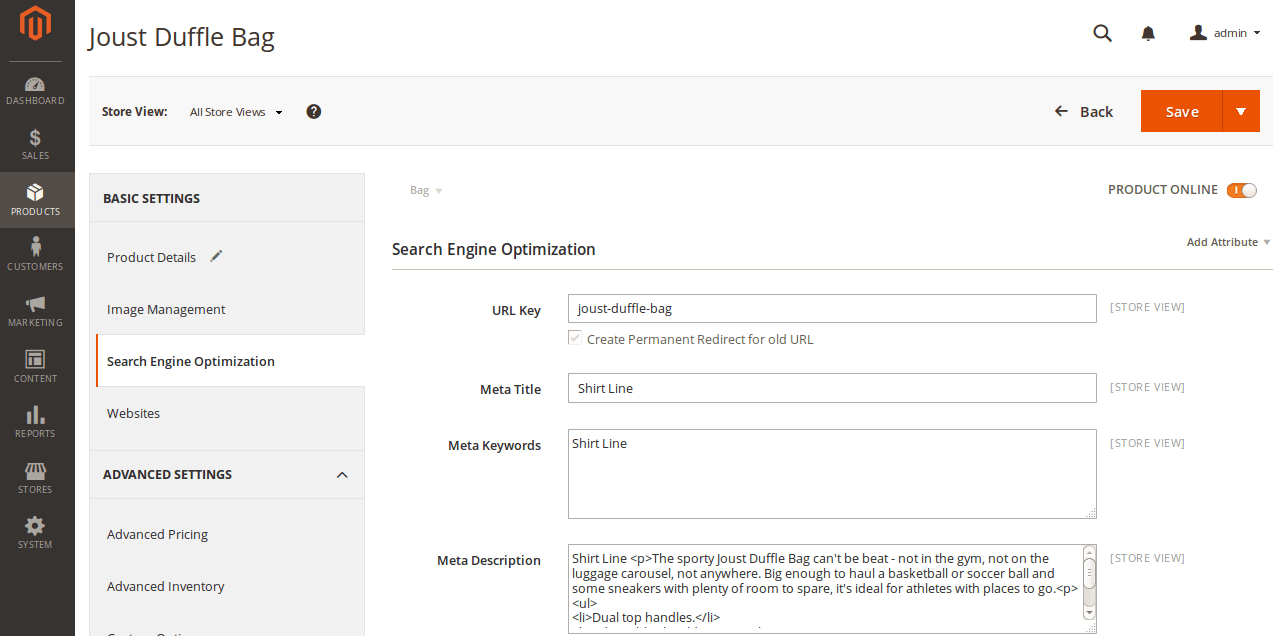 After creating the product, I reviewed the Promotional Rule Area and created a coupon for the shopping cart price rule. The coupon code field and estimate shipping block are collapsed on the right side which may not be visible to many users. It would be great if this block is expanded by default so that the customers are well-informed about coupon codes and shipping estimates.

Finally, I moved to the frontend, utilizing Blank Theme as a starting point is a big frontend improvement in Magento 2. It helps in facilitating frontend engineers by giving them a stripped-down version of the theme. This gives engineers more leverage to include more specific features and customizations as per the project's needs.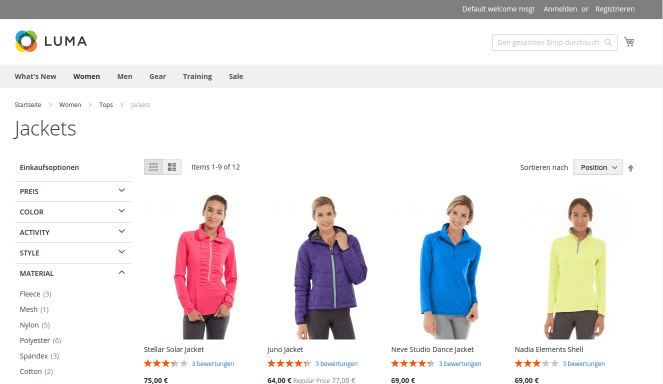 That's all I have for this week, keep watching this space for more updates as we explore more into Magento 2.