If you ever wonder about "how to make up catchy things to give fresh air to your website in Magento 2?" don't worry! One thing can help you – that's label! They will help you to get the customers' attention and boost the effectiveness of your business. Today, we will introduce to you "How to create the best label ideas for your products in Magento 2?".
Some Types of Best Label Ideas
#1. Product's Brand to highlight the brand and add authority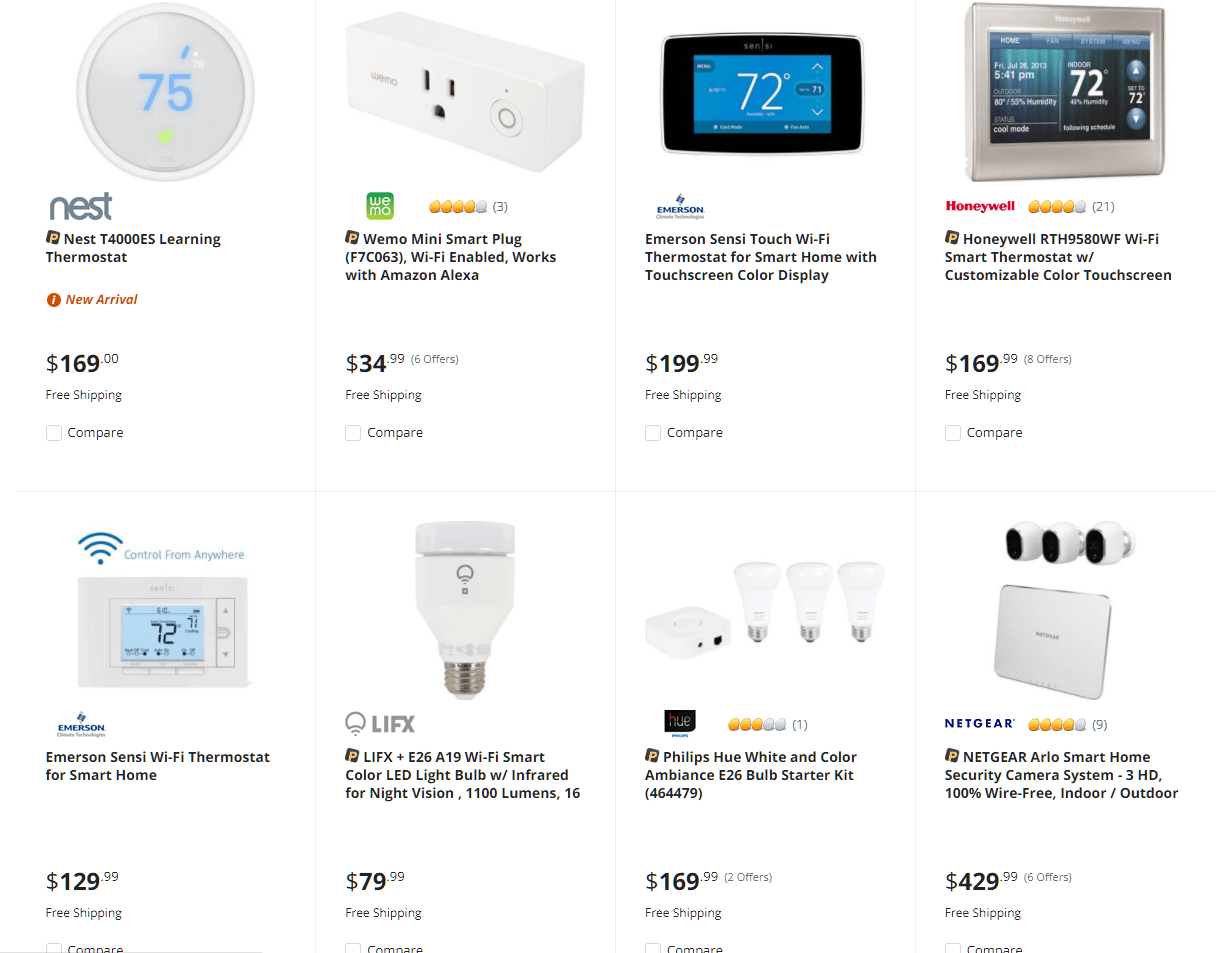 On some stores using Magento 2, you can see some products which are usually designed with special labels to highlight the brand. When a wide range of brands manufactures and sells the same kind of product, the labels of brand inserted on or under the product image will help customers to make the right decisions easily. Famous and trusted brands tend to be more attractive than others as brands speak for themselves. For example, you can see it on the website https://www.newegg.com/
#2. Customizable products
For some products, their outstanding and customised features will be shown on the labels to allow customers to choose. Therefore, customers are suggested to try something new by customising their shoes. For example, in Goex website, you can choose to mix an exciting Italian style with others design innovations. Moreover, Goex provides more options for footwear or clothing like waterproof, breathable and thermal regulating fabric system.  Depending on each one's need, he or she can choose what they want. Or in Nike web store, you can pick up the available models or design another featured shoes in your own way. With the bright labels, all the customizable products are extremely attractive.
#3. Motivate customers Sales (Special Price)/ Bonus Deals
Users have the intention to focus on bright labels with big sales, bonus deals, promo codes or special discounts. The discount labels can be 10%, 15% or up to 50% depending on the decision of the web store. Therefore, a product with the special offer will get more attention and buyers have to follow that product to get the most advantageous price. Manufacturers need to do the best to promote discount products by setting sales time duration. That's also the reason why most of the web stores provide "deal of the day" program and these kinds of labels are deserved to be the best label ideas for your products in Magento 2. Moreover, free-shipping is another label to attract customers.
#4. Add freshness to the store: New Products
"New" is another one of the best label ideas for your products in Magento 2. With this label, users can realise which items are new arrivals. Anyone who visits the web store can see new products and sometimes, new things are very attractive because they bring about a new hot trend.
#5. Social proof: Best Sellers / Hot Items
In order to let customers know which products are in trend or hot items, they will be marked with colourful labels. The label of that product can be "hot item", "best seller" (or 1st seller), "2nd seller" or "3rd seller". By that way, customers will be curious about what makes this product hot. As a result, they will click on the product and consider to buy it. This is an efficient way to increase the popularity of the web store.
#6. Exclusive / Featured Products
On some web stores, perhaps you get a chance of taking a glance at exclusive products. They are specially designed for the stores and only available on these websites. Sometimes, some exclusive products are created depending on age- and gender-based market segmentation. Meninos studio or REI store are two famous examples.
Furthermore, some catchy labels appearing on the homepage can lead you to featured products. For instance, you can get access to Adafruit to take a glimpse at featured and unique ones. These wonderful labels will help customers to find what they want more easily.
In this post, we have introduced you to the best label ideas for your products in Magento 2. Nowadays, developers have provided various modules to allow you to add call-to-action designs into your products to attract more customers. We recommend you to experience Product Labels to help you highlight "on sale" or "new" products or add whatever labels you want on your products.